4 New Twitter Updates Including Video Replies & More
Twitter introduces new features such as video reactions, a new way to compose tweets, and more.
Four updates have rolled out to Twitter this week, which include new ways to react to tweets, new ways to compose tweets, and more.
Many of these features are in the testing stage, though if they prove to be successful they will likely be rolled out more widely.
The new features include:
Tweet reaction videos
A new composer bar
A topics tag bar
An easier way to share Twitter Communities with others
Tweet Reaction Videos
Twitter is testing tweet reaction videos on iOS.
Officially referred to as "Tweet Takes," these reactions can be used as an alternatives to quote tweeting.
The feature feels like it's directly inspired by TikTok's video replies, which function the exact same way.
Tweet Takes are rolling out on iOS in a test that gives users the option to create a video or photo when quoting a tweet.
Traditional quote tweets are still available as an option as well.
New Tweet Composer Bar
Twitter is rolling out another test on iOS that makes it easier to Tweet by giving you easy in-line access with a new composer bar.
The new tweet composer bar appears directly above the bottom navigation menu and replaces the big, blue button with the plus-sign that was previously used to compose tweets.
Topics Tag Bar
As spotted by Matt Navarra, Twitter is working on a topics tag bar on iOS.
Presumably, this will allow people to jump directly to topics that interest them most.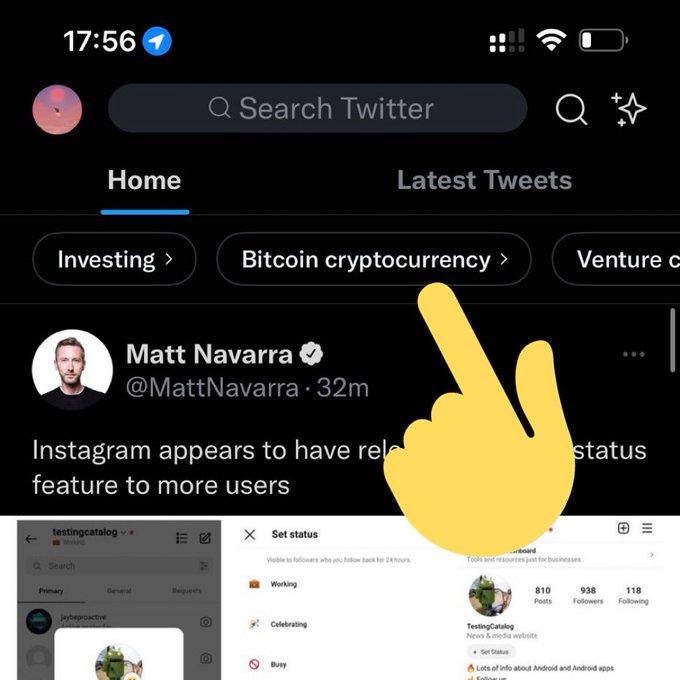 Share Communities With Followers
Twitter is introducing a way to share communities with followers on iOS in effort to get more people to join them.
Navigate to the community page in the Twitter app and tap the share. From there you can share it with a wider audience or invite individuals directly.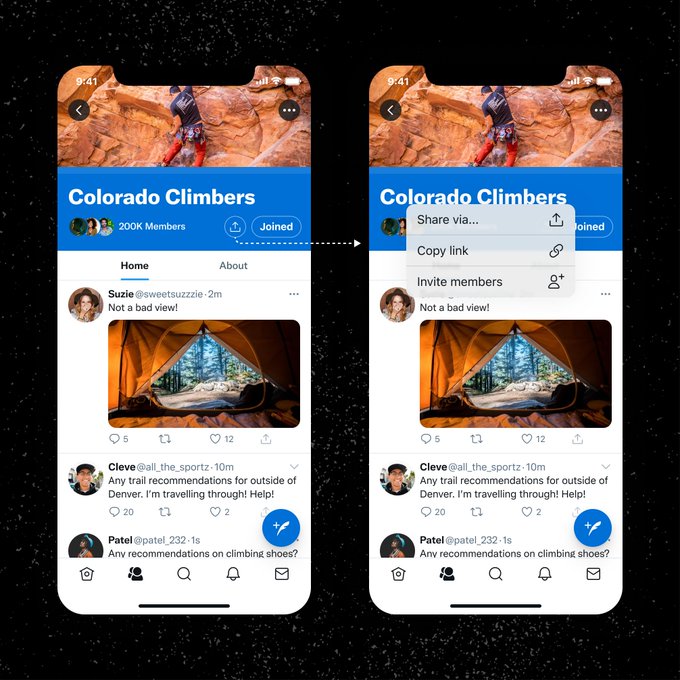 Source: 4 New Twitter Updates Including Video Replies & More
Google AdSense related search experiments re-enabled
Google has announced that it has re-enabled the AdSense related search experiments. Google said as of January 6, 2022 AdSense publishers can once again create Related search Custom search style experiments in your AdSense account.
Paused for 8-months. Google actually originally announced the company was just pausing the related search experiments for a couple of months. Well, that lingered on for a total of eight-months and now over eight-months later, Google has unpaused this feature.
Where to access. You should be able to see this option under the "optimization" section and within the "experiments" tab in the AdSense console.
Why we care. If you missed using the related search experiments feature for your AdSense ads on your site, you can now re-enable it. It might be worth testing the feature if you have not done so for a while.
Source: Google AdSense related search experiments re-enabled
WordPress Core Vulnerabilities Hits Millions of Sites
WordPress announced it has patched four vulnerabilities that are rated as high as 8 on a scale of 1 to 10. The vulnerabilities are in the WordPress core itself and are due to flaws introduced by the WordPress development team itself.
Four WordPress Vulnerabilities
The WordPress announcement was short of details of how severe the vulnerabilities were and the details were scant.
However the United States Government National Vulnerability Database where vulnerabilities are logged and publicized rated the vulnerabilities as high as 8.0 on a scale of 1 to 10, with ten representing the highest danger level.
SQL injection due to lack of data sanitization in WP_Meta_Query (severity level rated high, 7.4)
Authenticated Object Injection in Multisites (severity level rated medium 6.6)
Stored Cross Site Scripting (XSS) through authenticated users (severity level rated high, 8.0)
SQL Injection through WP_Query due to improper sanitization (severity level rated high, 8.0)
WordPress Development Rushed in a Dangerous Way?
WordPress development slowed down in 2021 because they were unable to finish work on the latest release, 5.9, which saw that version of WordPress pushed back to later in 2022.
There has been talk within WordPress of slowing down the pace of development because of concern for the ability to keep up.
The WordPress core developers themselves raised the alarm in late 2021 about the pace of development, pleading for more time.
Data Sanitization Problems in WordPress
Data sanitization is way to control what kind of information gets through inputs and into the database. The database is what holds information about the site, including passwords, usernames, user information, content and other information that is necessary for the site to function.
The documentation states that WordPress provides built-in helper functions to protect against malicious inputs and that the use of these helper functions requires minimal effort.
WordPress anticipates sixteen kinds of input vulnerabilities and provides solutions to block them.
So it's surprising that the input sanitization issues should still appear in the very core of WordPress itself.
WordPress Recommends Updating Right Away
Because the vulnerabilities are now in the open it is important that WordPress users make sure their WordPress installation is updated to the latest version, currently 5.8.3.
Source: WordPress Core Vulnerabilities Hits Millions of Sites
Google Ads to allow ads for sport betting in New York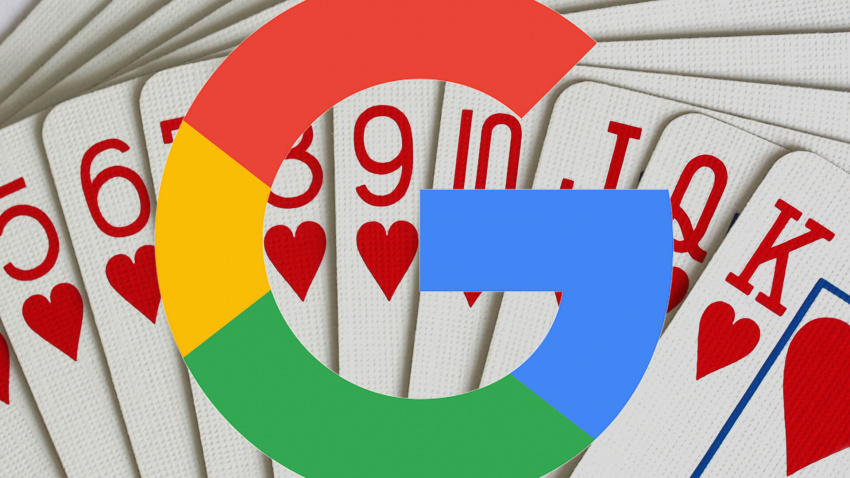 New York state will begin allowing mobile or online sports bets to be placed beginning Saturday, January 8, 2022. With that Google has updated its Google Ads gambling policy to allow ads for sports betting from certified and state-licensed entities in New York State. This was confirmed by the New York State Gaming Commission yesterday and it goes into effect tomorrow at 9am local time.
The announcement. Google posted the announcement saying "in January 2022, the Google Ads Gambling and games policy United States country-specifics will be updated. We will begin to accept and run ads for sports betting from certified, state-licensed entities in New York from January 8."
Google added "aAdvertisers must apply for certification" and "application for certification will be open to advertisers who wish to promote online gambling content in this region on January 7, 2022."
Google wont update the policy until tomorrow but it will be updated tomorrow. Google wrote "the Gambling and games policy page will be updated when the policy goes into effect."
Source: Google Ads to allow ads for sport betting in New York
Yoast brings WordPress Features in Shopify SEO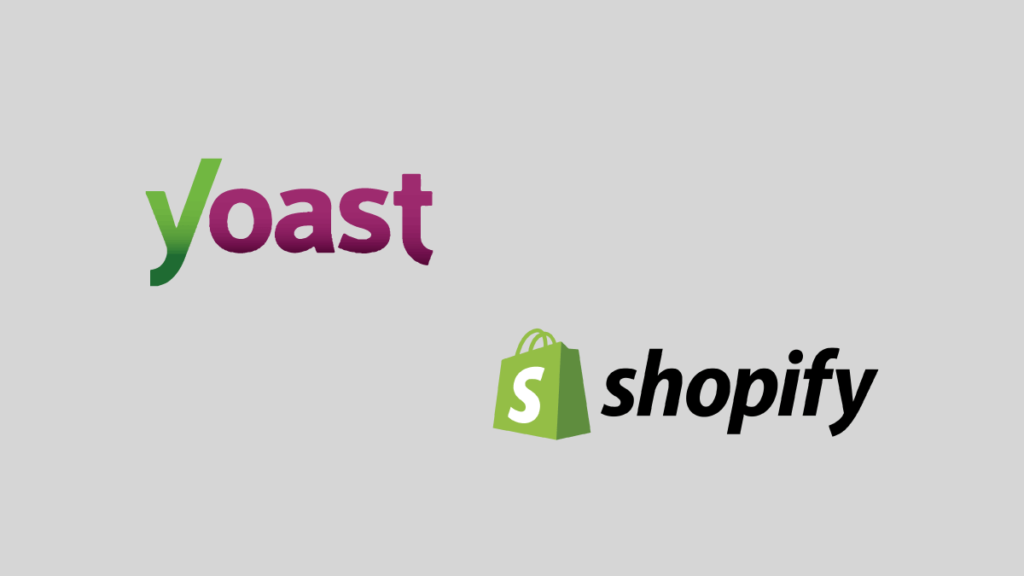 Yoast will make optimization of product pages and blogs for Shopify SEO easy. It will include features similar to the WordPress plugin. Shopify SEO will be officially launched on January 18th of this year.
It will come in 27 different languages and will offer a 14-day free trial. Yoast will also charge $29 per month after the free trial.
The introduction of Shopify SEO will help in optimizing the post as per the desired keyword. Yoast also offers a lot of keyphrases and synonyms to help users write authentically.
Sellers will create SEO-friendly product pages and blogs to support their merchandise. It will let them see the readability analysis. It also helps in understanding where the contents need improvement.
Shopify SEO offers features to preview how the product and post will look on Google. It adds structured data for the browser to understand what the website is all about. Also, it will offer seven courses and accompanying quizzes to the paid users.
However, it tends to provide customer support 24 hours a day, 7 days a week. If it interests you to learn more about the app, you can attend YoastCon. It will be on January 20, 2022.
Source: Yoast brings WordPress Features in Shopify SEO
More News:
Shopify SEO Gets Easier With Yoast App
Blackberry stops support for its classic smartphones