Are you looking to increase revenue for your WordPress website? Try creating an affiliate program? This is a great way to increase sales, by partnering with other blogs and websites. There are many WordPress themes for affiliate marketing for you to install and launch this program.
These plugins will help you control your affiliate, conversion rate, commission calculation, and more. You can focus on product development and this plugin will help you sell, that's simple.
In this article, we will show you what the affiliate marketing WordPress theme is.
WordPress themes for Affiliate Marketing
Affiliate Marketing is when you promote another company's products or services. Then, when someone from your audience makes a purchase, you'll receive a small commission. Over time, you can generate income from hundreds (or thousands) of affiliate links on your website. And if your website has a good reputation with lots of traffic, you're looking for potential to have a huge amount of income. Now you see it simple, right?
But "simple" doesn't always mean "easy," which is a point most people miss. And one of the biggest problems affiliate marketers face is that they don't have the right tools for the job.
Many people build a website, produce tons of content without a strategy, insert their affiliate links wherever they can, and wonder why they aren't making any money. But when you invest in the best Affiliate Marketing tools, you can expect to see huge growth in your affiliate profits.
Why should businesses use the WordPress themes for Affiliate Marketing?
Before looking at the list of affiliate marketing WordPress themes, let's step back and discuss the concept of affiliate marketing carefully.
In short, affiliate marketing is a method for manufacturers to increase conversions and revenue by authorizing affiliates to conduct advertising campaigns via social networks and personal websites. The commission rate is determined by the sales and the successful traffic made through referral links.
More and more people are used to daily web surfing, it is not surprising that this marketing method evolves and becomes the strategy of promoting sales and products for companies around the world. Despite the reality, running your own affiliate program can be laborious without the right tools.
This is where the affiliate marketing WordPress themes come into play. As one of the most popular CMS on the market, WordPress has many options to help users manage affiliate programs. Acting as an affiliate management system, these plugins and software offer standard features such as:
Affiliate management – track commissions and affiliates performance
Revenue and conversions reports – view sales and conversions of the affiliate program
Referral Link Builder – Creates separate referral links that allow easy access to marketplace websites, products and services
With these points in mind, using the affiliate WordPress plugin will be easier in the long run.
What are 10 best WordPress themes for Affiliate Marketing?
1. Zeen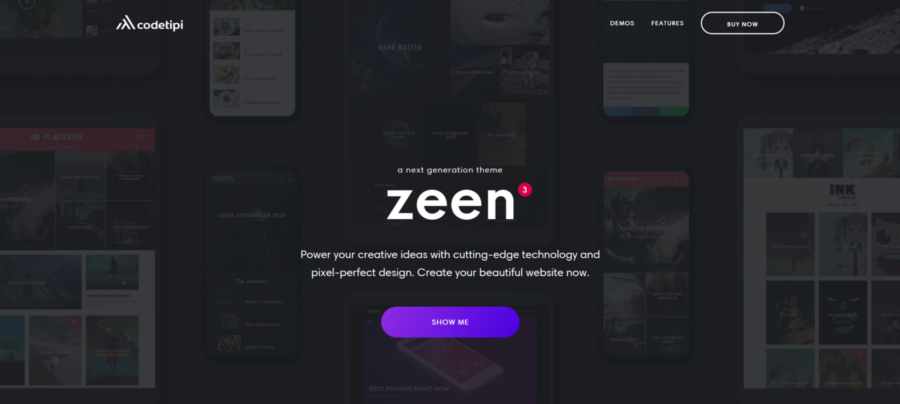 Zeen is a WordPress theme dedicated to affiliate marketing and deal websites. The theme includes a complete system for you to manage your deals and coupons. In addition, Zeen is also fully compatible with WooCommerce, MyCred and many other popular plugins commonly used by affiliate marketers.
Zeen is provided with a drag and drop page builder plugin that can be used to create multilingual websites using WPML and also covers multiple East to West language systems. You can set things up easily with the simple options available on the theme.
2. REHub – WordPress theme for Affiliate Marketing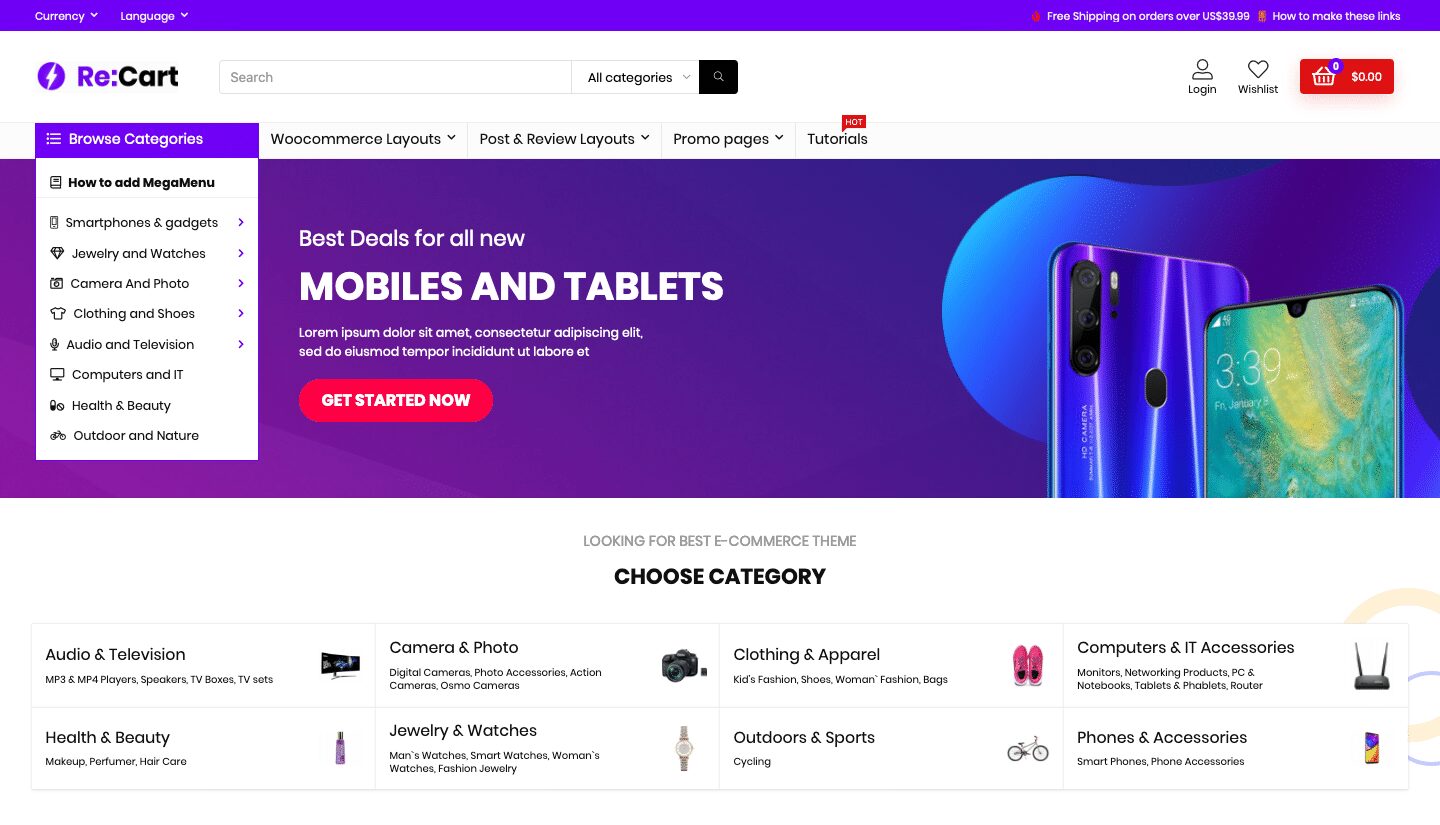 REHub deserves to be the leading pioneer in the affiliate market", according to me, there are currently no competitors who can surpass REHub in the field of themes dedicated to affiliate marketing! It is no coincidence that the sites that are leading affiliate sales in Vietnam and around the world choose REHub.
First of all, REHub is extremely knowledgeable about the needs of affiliate marketers. The popular models when making affiliate websites that people often do are price comparison pages, discount code pages, or product review pages, etc.
REHub covers all the pitch! They have pre-prepared sample affiliate websites and come with all the tools built-in depending on the theme, to say they are geared up.
Featured REHub demo sites that people use often such as Redeal (coupon, deal, cashback), Recompare (price comparison), ReviewIt (review page), Retour (an affiliate site for travel booking), etc.
Theme REHub supports drag-and-drop interface, easy to customize, easy to use; Responsive support performs well on different screen sizes. In addition, page load speed and SEO optimization are also focused on by theme developers.
3. Astra Pro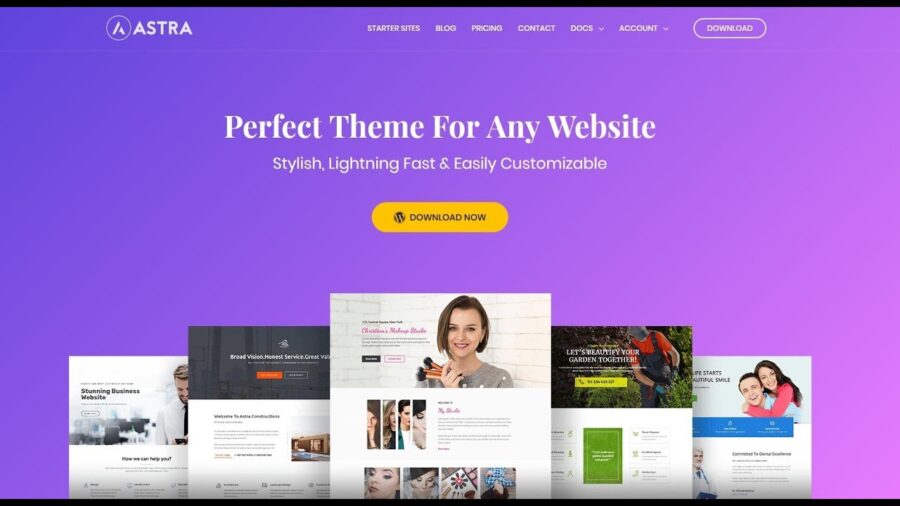 Astra is a premium WordPress theme that is loved and used by many people thanks to its flexibility, comes with a library of beautiful pre-built website templates, and is easy to customize to use.
A special feature in Astra is that the theme is optimized super light and helps to load pages quickly, Astra is now "king of speed". If anyone is interested in SEO, Google now considers page load speed a factor to rank search rankings. Traffic to affiliate websites is mainly from Google, so choosing a WordPress theme that optimizes altar speed like Astra is very important!
Astra has pre-designed blocks; you just need to drag and drop content templates wherever and whenever you want. You can customize the demo site to fit for your requirements or build it by your own with many powerful page builder plugins. Such as Elementor, Beaver Builder, Brizy Builder and Gutenberg Blocks.
The Astra theme is the first choice for affiliate sites that review products or services, personal blogs, and content-oriented websites. Astra does not specialize in price comparisons or discount codes.
4. Voice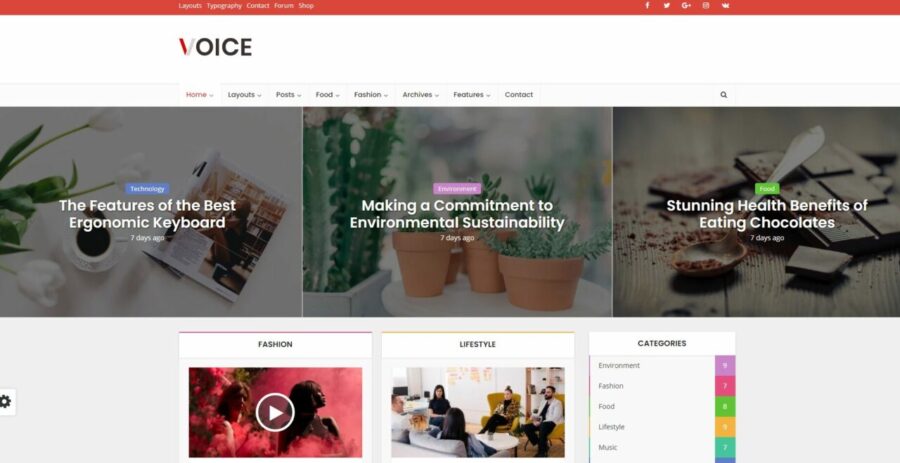 Voice is an affiliate marketing WordPress theme for news websites with product reviews or personal blogs. This theme is suitable for bloggers who want to make money online from affiliate associates with advertising like Google Adsense.
Highly customizable voice with an easy-to-use customizable control panel allows you to quickly and easily create an interface that suits your taste. The theme offers over 150 pre-built article or review templates for you to choose from.
Voice also provides useful tools for review articles such as star reviews, score reviews and% reviews.
In short, Voice is the perfect combination between news website and blog, is a good choice for bloggers who want to make money from advertising and affiliate marketing.
5. Jevelin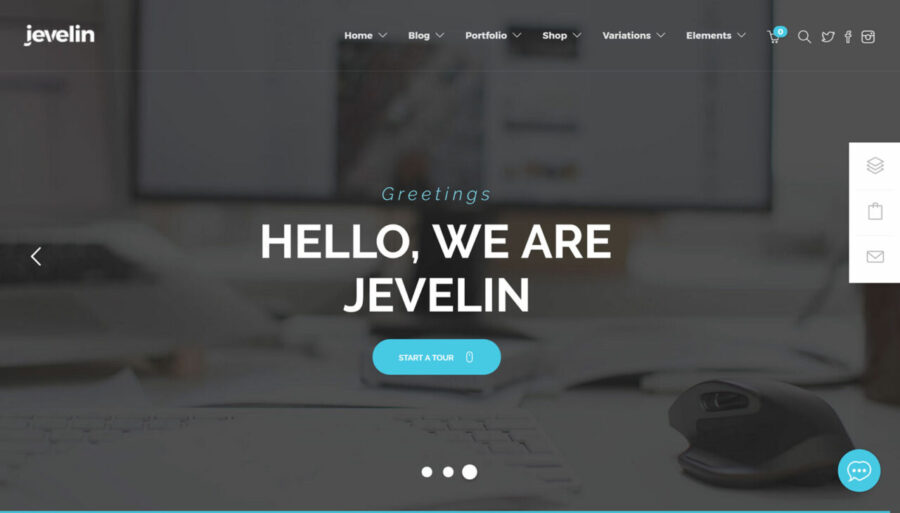 Jevelin is a versatile WordPress theme that can balance any topic or field, affiliate marketing is no exception. The theme is integrated with a drag-and-drop page builder that makes it easy to customize the skins you want with ease. It's also well-known as the best free WordPress theme for affiliate marketing.
Theme comes with more than 40 pre-built website templates in many fields and has a beautiful – modern interface. You can install a theme to your favorite demo with just 1 click.
Jevelin is well programmed to optimize the code so it ensures a pretty fast page load speed. Jevenlin's interface looks good on all devices and screen sizes.
6. Soledad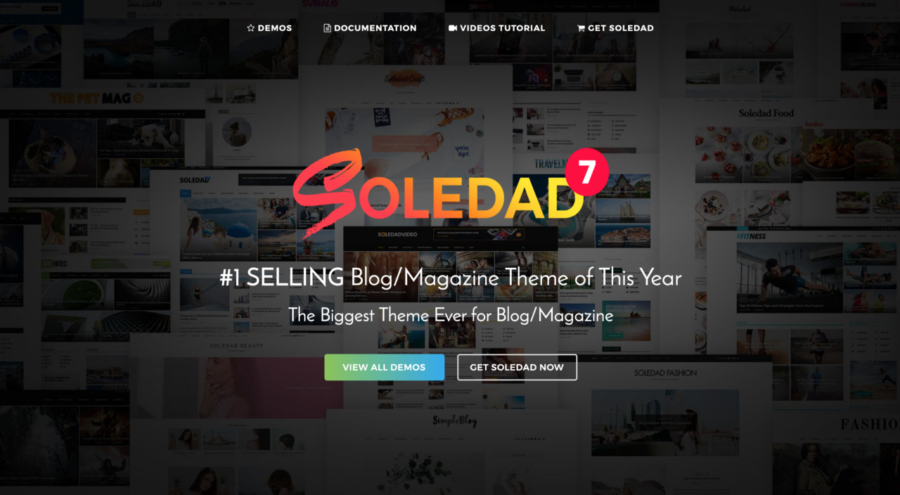 If none of the above themes meet the topic or field you will be an affiliate with, we recommend you to choose a multitasking theme like Soledad.
With Soledad, feel free to develop ideas using the drag-and-drop Elementor page builder with a ready-made library of useful elements Soledad. Soledad provides more than 6000 pre-designed landing page templates; more than 1000 layouts just click to import.
Also, the theme offers more than 600 options to edit the interface; I'm just worried that you will use it all! If you want to make money with the best WordPress theme for affiliate marketing and at the same time want to create a beautiful, smooth, personality website or blog, then Soledad is a good choice.
7. Binder Pro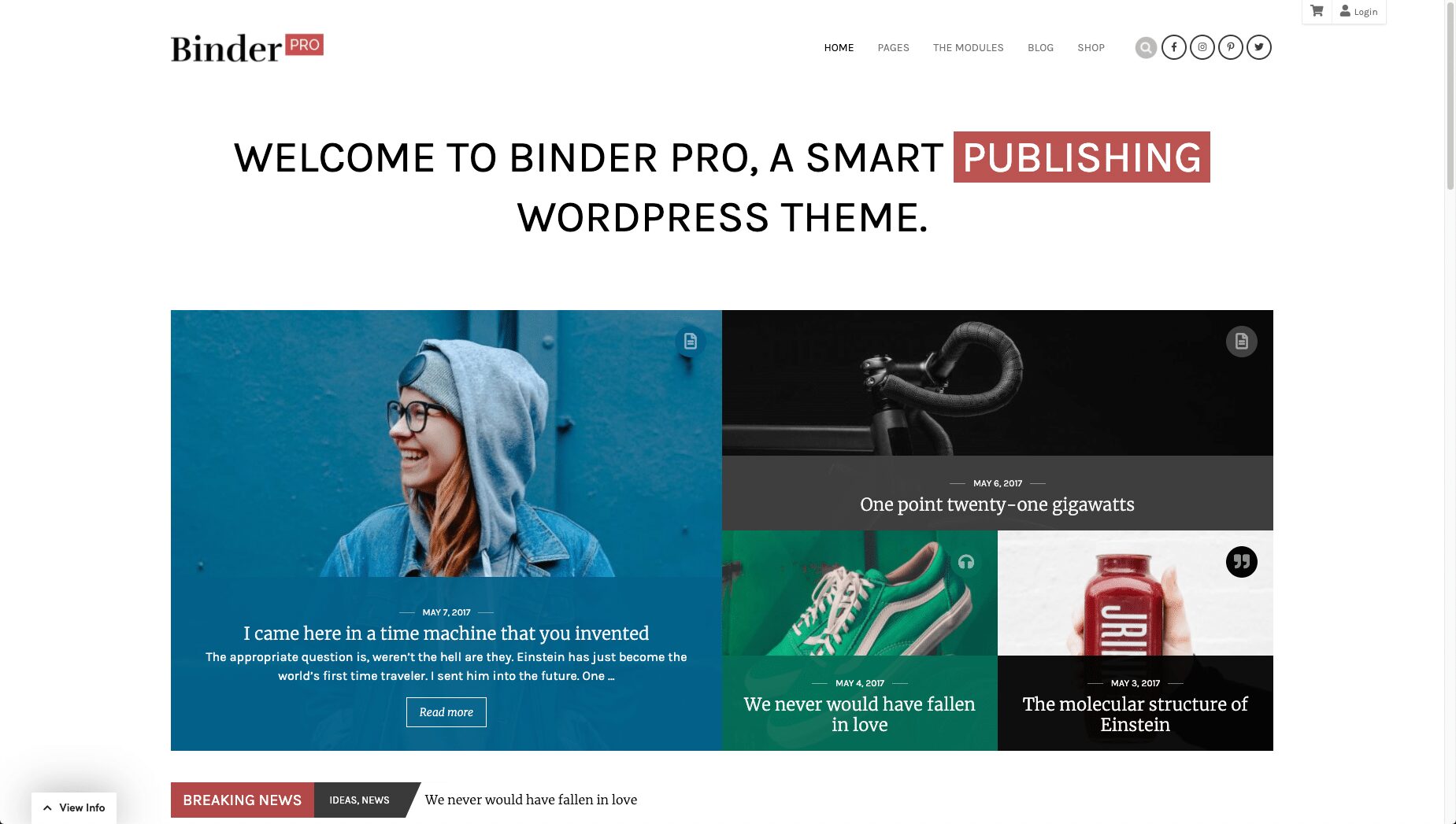 Binder Pro is a trendy in Top List WP with a magazine style layout. It is suitable for content rich websites that use affiliate marketing to make money. The theme uses a modular design, you simply drag and drop different modules onto the page to create your own layout.
8. Brooklyn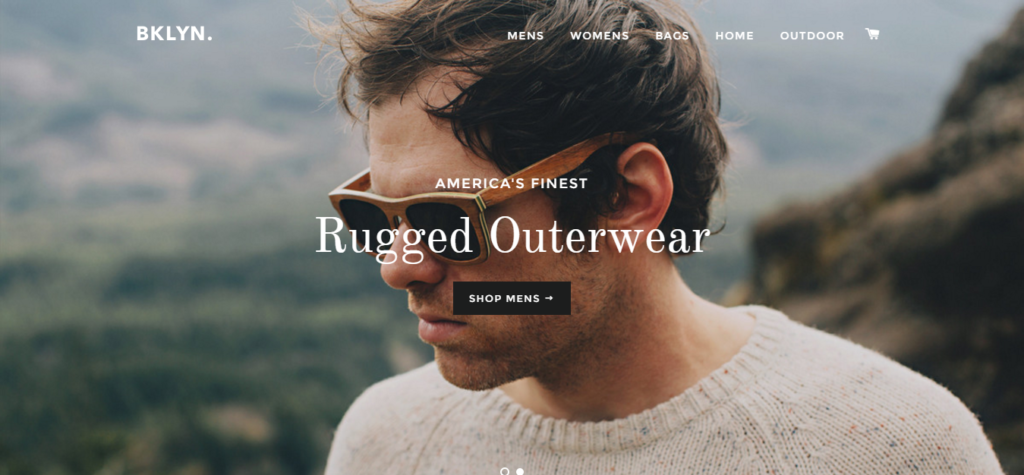 With over 50 pre-made website demos, Brooklyn will make your site unique and outstanding. 40000+ people have trusted and used this theme for their websites.
Brooklyn helps you make your site niche and nice. Consequently, it will provide your site with hundreds of portfolio styles, options, and add-ons. Also, the 1-click installer allows users to import anything with just a click.
9. Atomic Blocks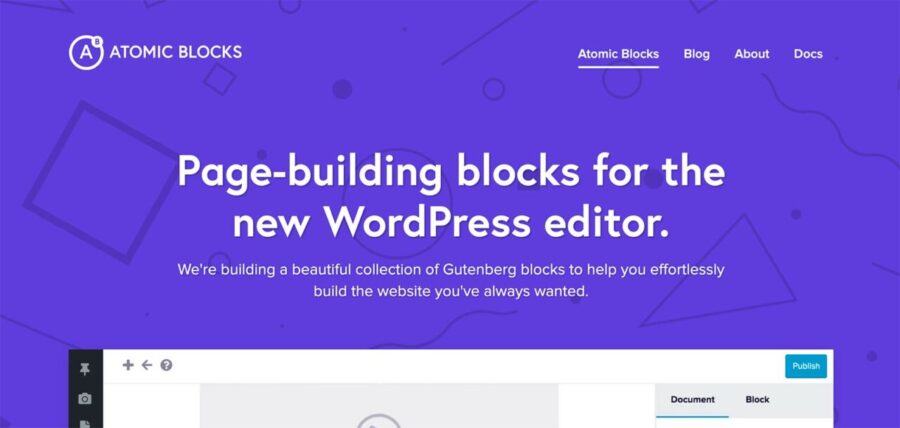 If you need an elegant yet powerful WordPress theme for affiliate marketing website, Atomic Blocks is the perfect choice. This is a multi-purpose WordPress theme with a beautiful layout, excellent visualization, and clean setup.
Atomic Blocks has WooCommerce built in and includes several sections for adding portfolios, employee profiles, gallery and testimonial, and more. Comes with beautiful, fully customizable titles and a getting started guide you can quickly set up. create.
10. Hayley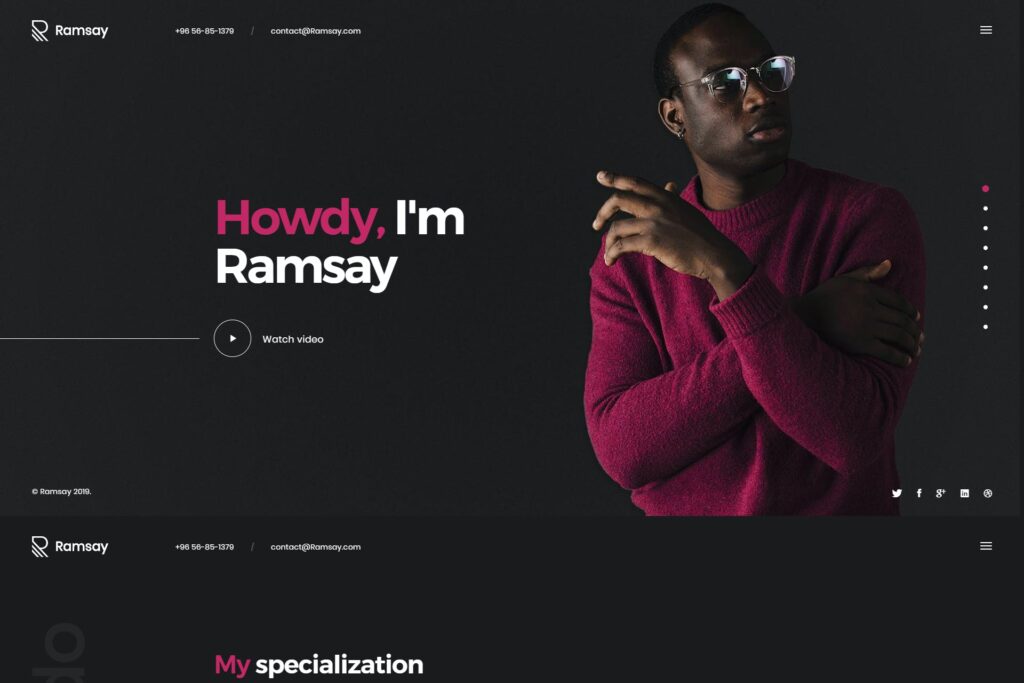 Looking for a multi-purpose and powerful WordPress personal theme? Find Hayley!
You can use Hayley to make a perfect CV for applications. On the other hand, with the Elementor page builder, you can have tons of tools, widgets and add-ons for your intentions.
Moreover, the developers care a lot about the theme. They usually fix bugs and update so as to improve users' experience.
Conclusion:
Affiliate marketing WordPress themes are very effective for increasing your online sales. You can help advertisers and open up new sales channels for you. When choosing which affiliate WordPress theme is best suitable for your website, you should try each one and decide for yourself.