Meta Expands Ad Formats And Tools For Small Businesses
Small businesses are getting the attention they deserve from Facebook parent company Meta.
During National Small Business Week, Meta announced new ways for SMBs to take advantage of lead generation and share content.
The new tools are aimed at helping businesses drive higher quality leads by identifying new ways they can connect with customers.
Messaging And Conversation Features
Meta recently identified over 70% of people want to be able to communicate with businesses in a similar way as friends and family: through messaging.
In fact, businesses are also realizing the value of messaging customers. They've found the ad format that opens a WhatsApp chat is a great way for new customers to discover them and have a conversation.
With this new insight, Meta is creating ads for Facebook and Instagram that can be made directly from their WhatsApp Business app. An example of the new experience is below.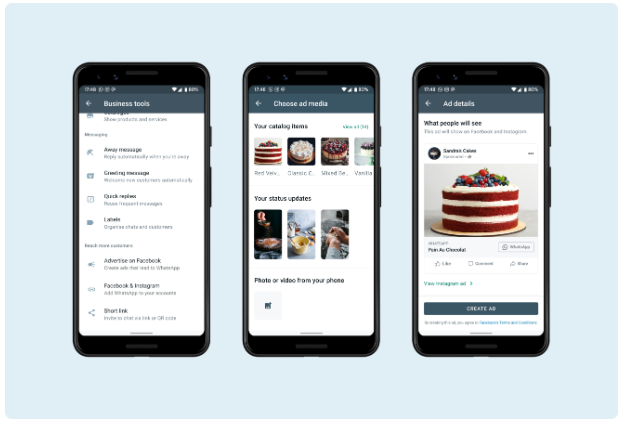 New Lead Generation and Customer Acquisition Tools
Meta is launching a myriad of new tools to help businesses capture and manage leads through the platform. These features include:
Quote Requests in Instagram
Lead filtering with Instant Forms
Creative flexibility
Gated content
Partner integrations
The Quote Request is currently being tested with selected businesses on Instagram. Essentially, it allows companies to add a "Get Quote" button on their Instagram profile and stickers in their Stories.
Source: Meta Expands Ad Formats And Tools For Small Businesses
PPC Survey: Adoption of Google Ads automation high, marketers unhappy with recommendations
PPCsurvey.com has just released a new State of PPC Global Report for 2022. It includes input from more than 500 PPC specialists from around the globe.
The findings cover search marketers' largest concerns, top priorities, spend data, automation insight and a wealth of information about the most pressing trends in paid search.
Here's a breakdown of some of the largest findings.
High adoption rate of automations in Google Ads. Two eye-opening metrics in the survey:
97% of respondents use Responsive Search Ads.
95% have implemented Smart Bidding (tCPA).
Most surprisingly a whopping 78% of respondents have used Auto-applied Recommendations.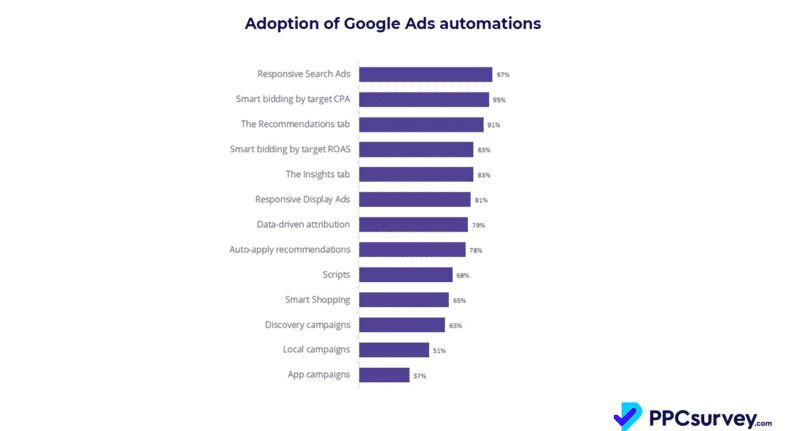 The time has passed when advertisers could compete without adopting automation.
Adoption of automation is high, but marketer satisfaction is mixed. The least satisfying automation, according to respondents, was Auto-applied Recommendations.
83% of respondents reported that they were dissatisfied with the Auto-applied Recommendations feature.
Another surprise came from one of Google's biggest pushes as of late: The Recommendations Tab. The feelings on Recommendations were 63% negative, according to PPCsurvey.com.
Why so negative? Top complaints about the feature include "the 'one-size-fits-all' approach and the obvious push for smart bidding, broad match, and budget increases."
Respondents were more satisfied with other automation.
51% of search marketers reported being satisfied with scripts.
48% said they were satisfied about tROAS Smart Bidding.
47% of respondents were satisfied about tCPA Smart Bidding.
The most pressing priorities for PPC Specialists. What are their clients' top priorities? Some new concerns appeared this year.
Priority #1: improve goal-setting beyond traditional metrics (e.g., conversions, revenue). This includes the consideration of margin, including new versus traditional customers and Lifetime Value (LTV), with 62% of respondents stating that these were a top priority.
Priority #2: Tracking improvements including cookieless concerns, GA4 and server-side tagging came in second with 56%.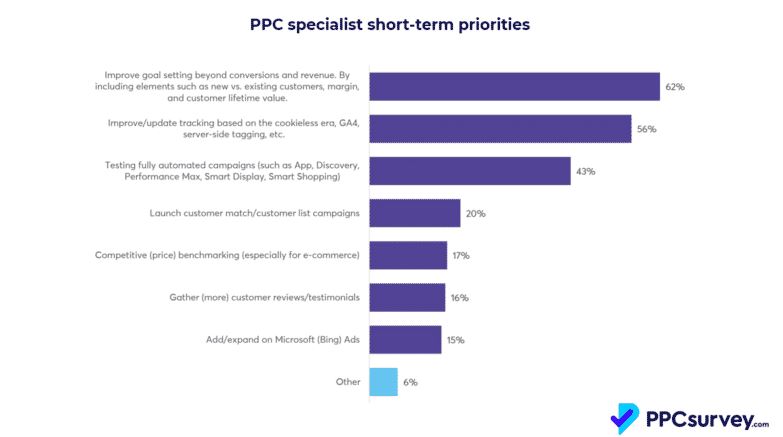 Unsatisfactory scores for Optiscore. Google now requires Google Partners to maintain a 70% Optiscore, PPCsurvey.com took a look at the satisfaction levels for the metric. Respondents could rate from 1-10 and the results were turned into a Net promoter score (NPS) to gauge how many participants would recommend.
Only 15% of respondents value a high Optiscore with 41% of respondents considering a high Optiscore a detractor in an account.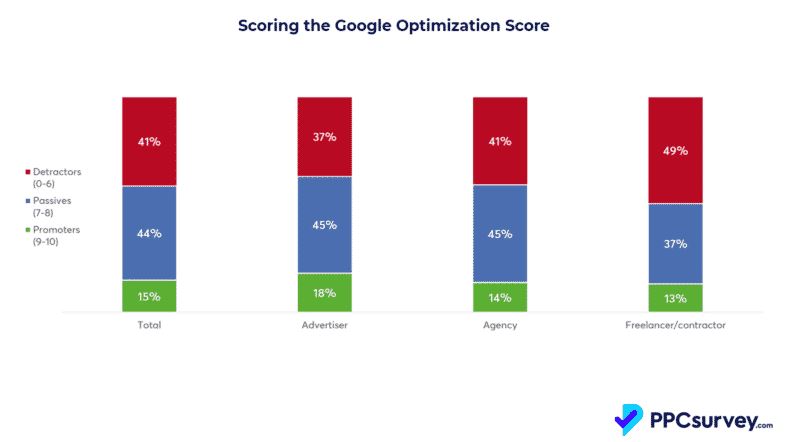 Using NPS methodology, this would give a high Optiscore an overall negative NPS of -26, which is a very undesirable score.
You can download the full report (PDF) here. It includes more information including global yearly ad spends, ad platform adoption, time-consuming activities, the top challenges for agencies and much more.
Source: PPC Survey: Adoption of Google Ads automation high, marketers unhappy with recommendations
Performance Max Campaigns Driving Growth In Google Ads Revenue
Last week, Google held its Q1 earnings call, touting its year-over-year Search growth.
The company reported $68 billion in Q1 revenue, with over 50% attributed to Search and Ads.
Performance Max campaigns were one of the highlights of Search performance, indicating strong projections and investments from Google.
Strong Search Growth In 2022
Performance Max adoption seems to be a key reason for Search growth.
Google's Chief Business Officer Philip Schindler went on to explain how the newest AI-powered campaign type can help drive optimal performance for advertisers.
Performance Max Figures And Projections
Google provided a brief case study on Performance Max during the earnings call. They highlighted a leading travel assistance company, AssistCard, in LATAM.
AssistCard first started testing Performance Max in November of 2021 when it first rolled out.
During beta testing, Performance Max campaigns had a 40% lower cost per acquisition and a 15X higher conversion rate compared to other campaign types with the same goals.
The case study concluded with the mention that AssistCard will "significantly increase spend on the new ad format in 2022."
With Performance Max replacing campaign types such as Smart Shopping and Local campaigns, its not surprising that Google is betting on investment to this new campaign type.
Source: Performance Max Campaigns Driving Growth In Google Ads Revenue
TikTok Pulse puts brands next to the top 4% of videos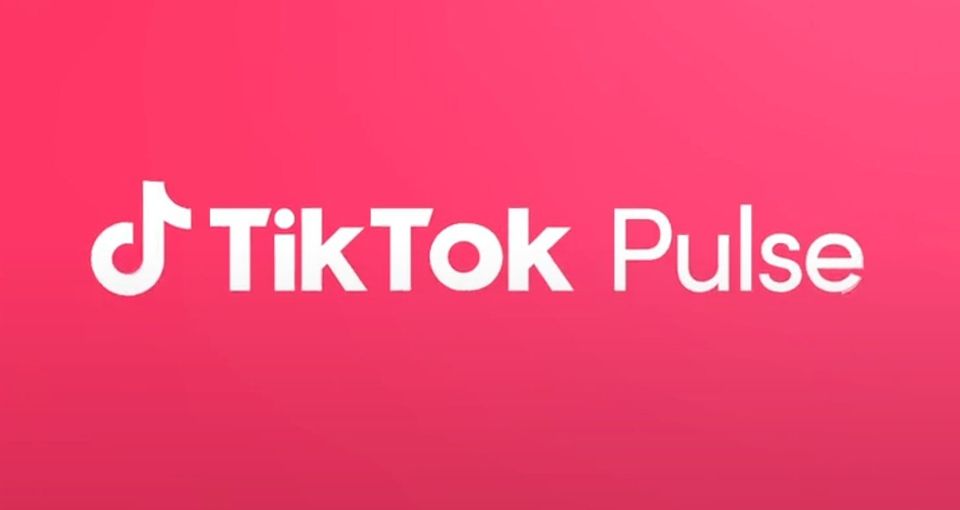 TikTok has announced plans for a "contextual advertising solution" that will let advertisers get visibility next to the top 4% of content in TikTok's For You feed.
What is TikTok Pulse. This is TikTok's first exploration of an advertising revenue share program with creators, public figures and media publishers, the company said. Ad revenue will be split 50-50 with creators.
By advertising in Pulse, brands will appear among the top 4% of all videos of TikTok in 12 categories. These categories include:
Beauty & personal care.
Fashion.
Cooking & baking.
Automotive.
Gaming.​
Brand suitability. One concern for brands could be appearing alongside questionable content. Here's what TikTok says it's doing to ensure a safe environment for brands:
"Our proprietary inventory filter ensures that TikTok Pulse ads are running adjacent to verified content with our highest level of brand suitability applied on the platform. Additional post campaign measurement tools such as third party brand suitability and viewability verification provide advertisers the opportunity and transparency to analyze and understand the impact of their campaigns."
Eligibility requirements. Creators and publishers must have at least 100,000 TikTok followers.
When it will launch. Pulse will become open to U.S. advertisers in June. It will expand to more countries in the fall.
Source: TikTok Pulse puts brands next to the top 4% of videos
Meta Expands Reels Monetization With Monthly Challenges
As part of its shift toward short-form videos, Facebook-parent Meta is introducing more monetary incentives for content creators to produce Reels.
Through an update to its Reels Play Bonus program, Meta is restructuring payouts, expanding monetization opportunities, and providing creators with new insights about viewers.
In a blog post the company says these changes are designed to reward creators who are consistently publishing high quality, original content that audiences enjoy.
Challenges Add New Ways For Creators To Earn
Part of this update includes the introduction of Challenges on Facebook, which helps Reels Play bonus program creators unlock new revenue streams.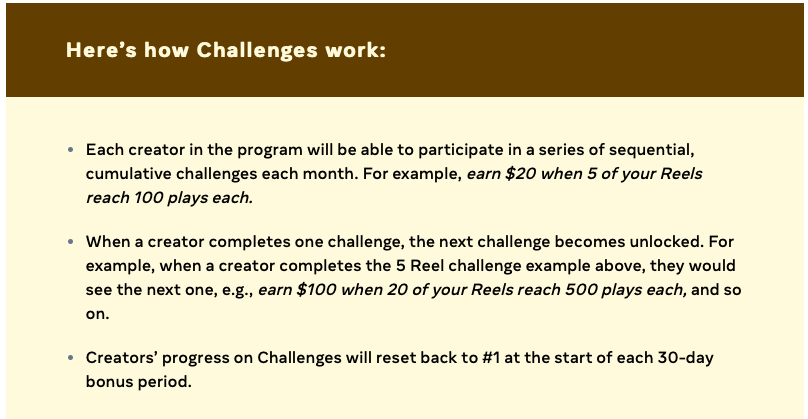 New Insights Help Create More Relevant Content
To help content creators make short-form videos that will resonate with their audiences, Meta is increasing visibility into performance.
From the Reels Play Bonus Insight page of Facebook, creators will be able to see how many plays each Reels received and how much it earned over a time period.
Crossposting Functionality Will Allow Joint Facebook/Instagram Media
Meta also announced it will be adding crosspost functionality to Reels, allowing content creators to seamlessly share video to followers on both Instagram and Facebook.
Source: Meta Expands Reels Monetization With Monthly Challenges
More News:
TikTok's In-Feed Ads get more visual with Interactive Add-Ons
Twitter Accepts Elon Musk's $43B Purchase Offer
Google lets users limit three more types of ads on YouTube, GDN