Google lets users limit three more types of ads on YouTube, GDN
Google is giving users the option to see three more types of ads less often:
Pregnancy and parenting.
Dating.
Weight loss.
The company today announced a global expansion of user controls that were introduced in 2020, which limited alcohol and gambling ads.
YouTube and Google Display ads. Initially, users could only limit alcohol and gambling ads on YouTube. With today's announcement, users can now also limit these ads on Display. Users can also choose to limit the three new ad categories on both YouTube and Display.
Fewer, not zero. There's an important distinction here: Google only limits these types of ads. That doesn't mean a user will never, at some point, see a weight loss or gambling ad. It simply means they will see "fewer" of them.
As we noted in 2020, short of an ad ban, it's nearly impossible to guarantee that a user who opts out will never see an ad in one of these categories.
Given the sensitive nature of these categories, there may be additional restrictions, depending on your country.
How users opt-out. This feature can be found in users' Ad Settings, under the Google Account dashboard. Here's what it looks like: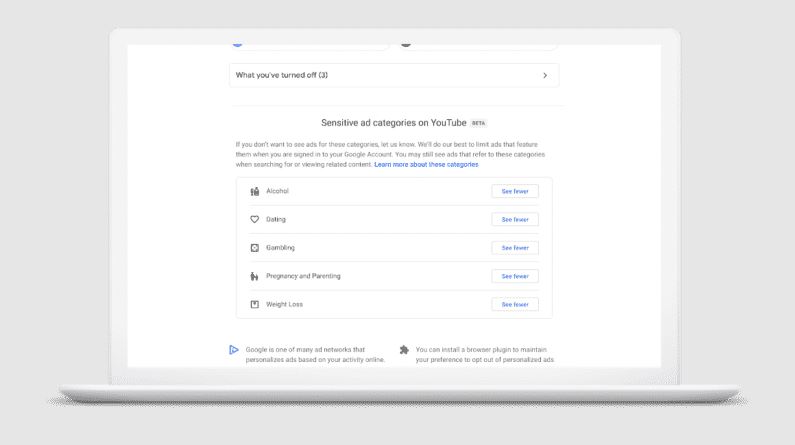 More to come? Google seems to be considering expanding this feature further. According to Karin Hennessy, Group Product Manager for Ads Privacy:
"People want more control over their ads experience, including blocking ads or categories they prefer not to see. Providing transparency and control has always been a priority for us so we're expanding our tools, enabling the choice to see fewer pregnancy & parenting, dating, and weight loss ads. We'll continue to listen to user feedback and study which categories to expand this feature to in the future."
Source: Google lets users limit three more types of ads on YouTube, GDN
Cloudflare Names OVH and Hetzner as Origins of DDOS Attack
Cloudflare published a report of a massive DDOS attack, naming several well known cloud hosting data centers as the origins of the attack. The attack appeared to follow a trend of attacks increasingly being launched from data centers instead of the traditional residential botnets.
Major Cloud Data Centers
Cloudflare named several cloud-based data centers as origins of the attack, two of which are already well known in the publishing community as common sources of spam and unwanted bot visitors.
The two biggest sources of this DDOS attack, according to Cloudflare's data, were OVH and Hetzner.
OVH and Hetzner as Sources of Spam
In addition to being origins of DDOS attacks, OVH and Hetzner are known to be sources of spam-related attacks.
According to SaaS spam protection service CleanTalk data, spam bots originating from OVH comprise 10.97% of detected activity from IP addresses associated with OVH.
Spam activity originating from Hetzner that was detected by CleanTalk, out of 213,621 IP addresses detected as a source of traffic, 14,997 (7.02%) of those IP addresses were associated with spam attacks.
While DDOS and spam attacks are two different things, these statistics are cited to show how both of those cloud data centers are used for a variety of malicious activity, not just for DDOS attacks.
A publisher over at WebmasterWorld Forum recently observed that they were experiencing bot traffic from OVH that was greater than from legitimate human traffic from known ISPs.
Unwanted bot traffic from OVH is such a common problem that when an OVH datacenter in France burned down a WebmasterWorld member practically applauded the event by posting:
"Looking on the bright side, our websites will have less bot traffic now."
The question maybe that needs asking is, why is there so much rogue bot traffic originating from OVH and Hetzner?
This isn't something new, either. Webmaster and publisher complaints about bot traffic from OVH go back a long time.
These are examples of discussions on WebmasterWorld involving OVH:
Am I Blocking This OVH IP Correctly? (2020)
OVH Visitors – Genuine Or Not? (2013)
Server Farms – August 2014
Server Farms – Jan 2018
OVH and Hetzner Are Origins of Bots and DDOS Attacks
It's well-documented by Saas spam blocking services that OVH and Hetzner are sources of spam. Now we have documentation from Cloudflare that OVH and Hetzner cloud hosting services serve as origins of DDOS attacks.
Cloudflare identified the attacks as coming from a botnet on those cloud hosts. So that may mean that various servers were compromised.
Source: Cloudflare Names OVH and Hetzner as Origins of DDOS Attack
Bingbot user-agent change coming in the Fall of 2022
In 2019, Microsoft Bing announced new Bingbot user-agent names that fit better with its evergreen Bingbot crawling and rendering service. Microsoft's Fabrice Canel has now said that by the Fall of 2022 the old user-agent will stopped being used and the search company will transition to the new user-agents fully.
Old user-agent. Microsoft said it will stop using its historical user-agent by Fall 2022. That user-agent looks like this:
Mozilla/5.0 (compatible; bingbot/2.0; +http://www.bing.com/bingbot.htm)
New user-agent. Bing will use a user-agent that identifies the specific version of Microsoft Edge is crawling your site. Here is the format for both desktop and mobile:
Desktop – Mozilla/5.0 AppleWebKit/537.36 (KHTML, like Gecko; compatible; bingbot/2.0; +http://www.bing.com/bingbot.htm) Chrome/W.X.Y.Z Safari/537.36
Mobile – Mozilla/5.0 (Linux; Android 6.0.1; Nexus 5X Build/MMB29P) AppleWebKit/537.36 (KHTML, like Gecko) Chrome/W.X.Y.Z Mobile Safari/537.36 (compatible; bingbot/2.0; +http://www.bing.com/bingbot.htm)
"W.X.Y.Z" will be substituted with the latest Microsoft Edge version Bing is using, for eg. "100.0.4896.127″.
Source: Bingbot user-agent change coming in the Fall of 2022
Zuckerberg Highlights Meta's Future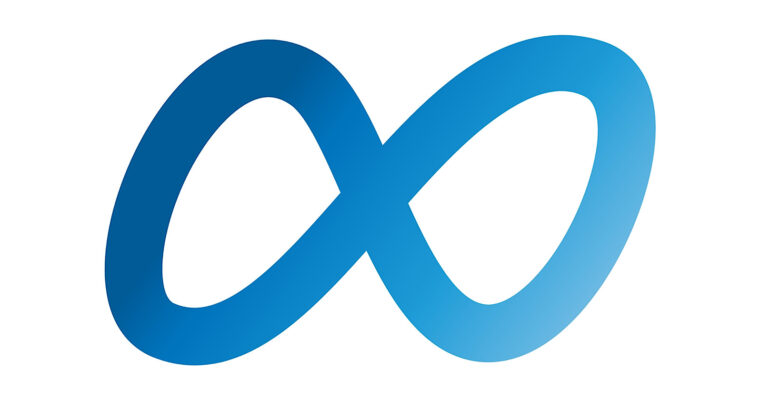 In its quarterly earnings call on Wednesday, April 27, Meta Founder and CEO Mark Zuckerberg expressed optimism about the direction of the company, even though the company missed its earnings per share goal.
Meta, which met targets for revenue and new users, plans to slow the pace of some investments due to current growth levels.
Zuckerberg addressed some of the challenges Meta is facing in a Facebook post the same day, including the transition to short-form video, which he acknowledged "doesn't monetize as well for now, but which we're quite optimistic about over the long term."
Other issues impacting the company include signal loss from Apple's iOS changes, the slowing of e-commerce growth and the war in Ukraine, Zuckerberg said.
Video, Ads, And The Metaverse Will Drive Growth
Last year, Meta divided its business into two categories: Family of Apps, which includes Facebook, Instagram and Messenger, and Reality Labs, which is focused on building the social media platform of the future.
Meta plans to use three main investment priorities to drive this growth: Reels, ads, and the metaverse.
AI Video Recommendations Seek To Increase Value To Users
Reels, which launched globally in February 2022, is Meta's short-form video feature created to rival TikTok. Meta plans to capitalize on the increasing popularity of video content by enhancing AI recommendations.
Meta's advances in AI are intended to make it a discovery engine that will show users valuable and relevant content shared across the company's properties.
Meta Building New Platform Around Virtual And Augmented Reality
Zuckerberg also discussed Meta's plans to launch a new social media platform known as Horizon later this year.
"(Horizon) will make it easy for people to step into metaverse experiences from a lot more platforms, even without needing a headset," Zuckerberg said.
This platform will work with virtual reality platforms like Meta-owned Quest and feature both recreational activities like gaming and work use cases.
"Making this available everywhere will mean you can interact with anyone on whatever device or platform that they want to use," Zuckerberg said.
Source: Zuckerberg Highlights Meta's Future
Outrank in organic search with these 5 core tactics
Not all SEO tactics are created equal. In fact, many SEO teams spend time working on issues that rarely move the needle.
If you want to generate impression share, drive clicks and bring intent-driven traffic to your site, you need to learn and implement these five core SEO tactics today.
To learn more, register today for "Outrank in Organic Search with These 5 Core Tactics," presented by Strategic SEO Solutions.
Source: Outrank in organic search with these 5 core tactics
More News:
Twitter Accepts Elon Musk's $43B Purchase Offer
TikTok's In-Feed Ads get more visual with Interactive Add-Ons
WhatsApp is bringing polls to group chats: Here's how it will work