WhatsApp is bringing polls to group chats: Here's how it will work
WhatsApp recently launched Communities features on its platform. Now, word is that the company is working on a new feature that will make it easy for WhatsApp users to share their views with others users in a group.
WABetaInfo reports that the Meta-owned messaging app is working on a 'Group Polls' feature that will enable WhatsApp users to create in-app polls and share them in group chats. A screenshot of the feature shared by the blog site gives us a closer glimpse into the interface of the upcoming feature. The screenshot shows that a poll will appear as a message in a group chat. However, unlike a regular message, a poll will have multiple options for the group members to pick from. There will also be a 'Vote' button at the end of the message that will enable users to cast their vote or in other words to share their selection. Also Read – WhatsApp might soon let you hide 'Last Seen' status from specific contacts
Additionally, the report says that all options in a poll, and users' answers will be end-to-end encrypted. This means no one, neither the group members nor WhatsApp will be able to check users' responses. Also Read – How to book Mumbai Metro One e-ticket on WhatsApp.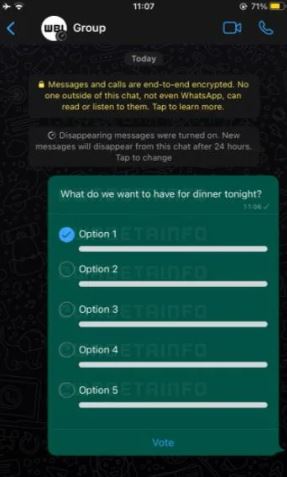 As far as availability is concerned, WhatsApp's upcoming group polls feature is still under development and it will be sometime before the feature is made available to the beta users of its Android and iOS-based apps before rolling it out to a wider audience.
App Language
Separately, the Meta-owned messaging app is also working on bringing a new feature to its platform that will enable WhatsApp users across the globe to use the messaging app in a language of their choice. The blog site says that the company is working on a feature called 'App Language' and that this feature is available to users across the globe who are using WhatsApp beta for Android version 2.22.9.13 of the app.
As per reports the new App Language section will appear in the Settings menu and it will give users access to a host of languages including Afrikaans, Urdu and Azerbaycan among others. This feature was reportedly available for some users in India.
Source: WhatsApp is bringing polls to group chats: Here's how it will work
3 powerful micro-conversion strategies for paid social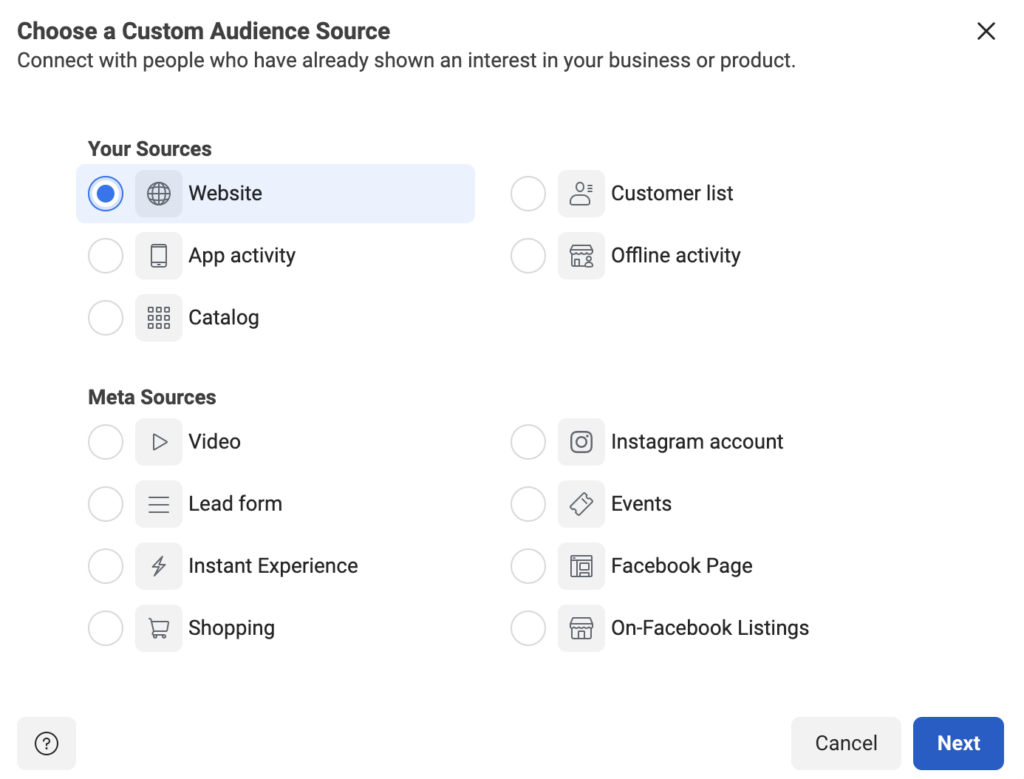 Conversions are the key KPI when defining the success of direct response campaigns for both B2B and B2C.
These days, conversions are so top priority that many companies don't even spend money on brand awareness campaigns in their paid social strategies.
When marketers get way into the weeds with conversions, they often forget about the benefits, and long-term impact, of micro-conversions.
What are micro-conversions?
Micro-conversions signal high intent and a strong likelihood that someone will convert on our primary conversion goal, resulting in a significant improvement in conversion metrics when put to use.
Think of a micro-conversion as one small task completion, or a secondary action a website visitor takes, that indicates they will convert.
For paid social, we consider any incremental step a user takes when showing initial interest in a brand as a micro-conversion. That could be:
Engagement with ads.
Opening lead gen forms.
Watching videos XX% of the time.
Liking/following your brand pages.
What can you do with micro-conversions?
I've observed the following results using several micro-conversion strategies across social platforms:
60% decrease in cost-per-landing page view
71% decrease in cost-per-lead
65% increase in conversion rate
1. Optimize top-of-funnel campaigns for website engagements rather than clicks
Decrease your cost-per-landing page view by optimizing for website engagements. Website engagements signal higher intent compared to link clicks. Optimizing toward users who are likely to take action on your website ultimately brings in better quality users with a higher chance of converting than those who just click. To illustrate this strategy, let's focus on Facebook.
2. Build High-Intent Retargeting Audiences
Decrease your cost-per-lead by building high-intent retargeting audiences. You can create audiences based on specific micro-conversion actions to improve bottom-funnel conversion metrics. Instead of retargeting based on just website traffic, try retargeting based on a user's time on specific landing pages.
3. Capture missed leads
Increase conversion rates by capturing missed leads. Using micro-conversions, you can track users who opened a lead gen form ad or began to fill out a form on your website. We can then take them back a step and offer more resources and brand education to help them convert at the bottom of the funnel.
Source: 3 powerful micro-conversion strategies for paid social
WooCommerce Plans to Bring Full-Site Editing Support to Single Product Templates
WooCommerce is moving closer to closing the gap on its full-site editing support with the latest features announced on the Q1/Q2 roadmap. While the e-commerce platform already has support for nearly two-dozen core blocks, it's not yet possible to use full-site editing for customizing every aspect of a store.
The concept of "Store Editing" is still in the early stages with active development happening in the WooCommerce Blocks repository. Currently, WooCommerce stores are fully functional with block themes with the help of a classic template block.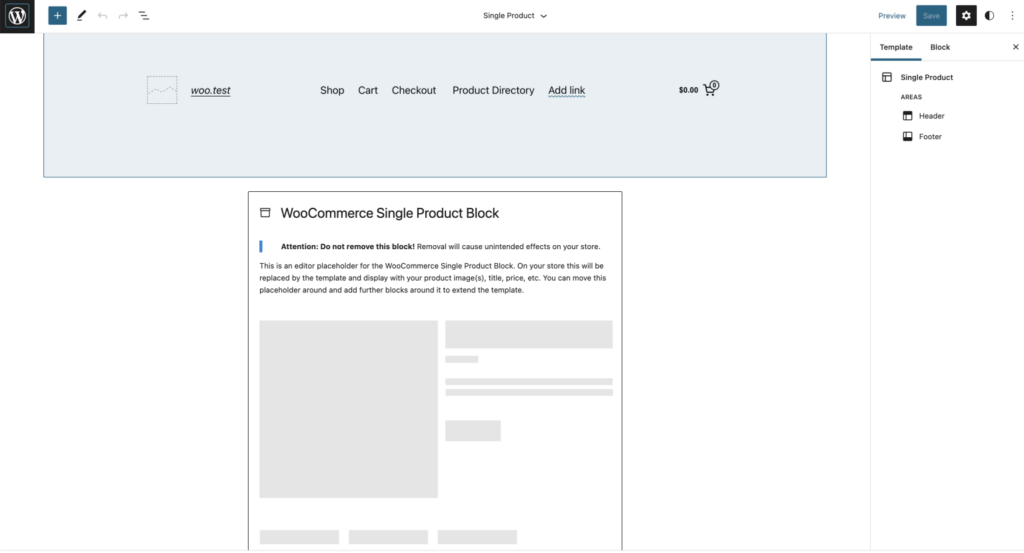 Further ahead on the roadmap, WooCommerce developers have committed to "blockifying" the Single Product Template, transforming every aspect of the template to be powered by blocks. Ethier shared an early mockup of how that might look.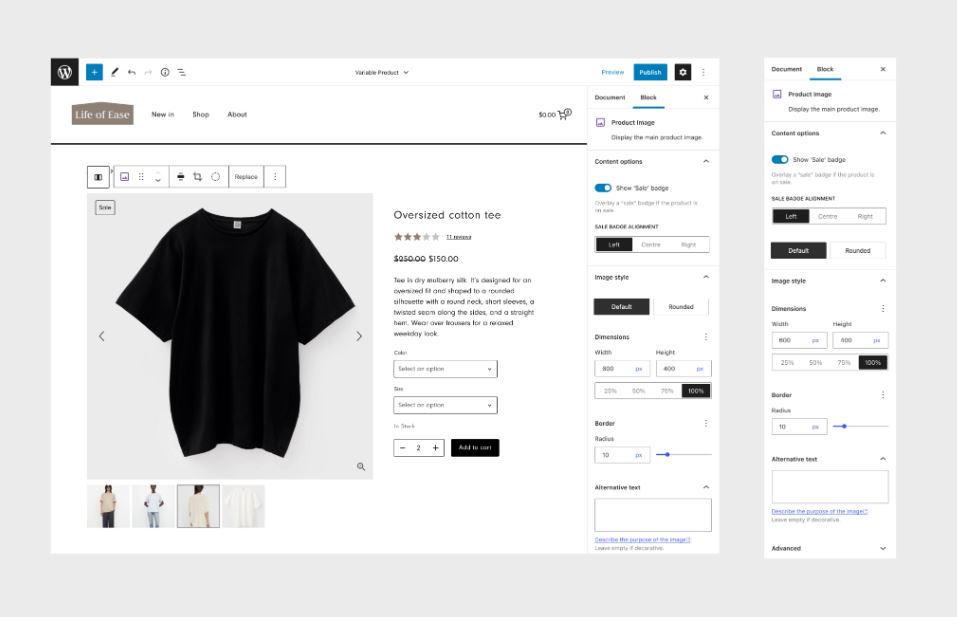 The ability to manipulate every part of a product listing, without touching any code, is something that was unimaginable before blocks. It is the culmination of everything promised by the block paradigm in the early days of the Gutenberg project.
A blockified single product template will empower store owners who might otherwise have had to hire a developer to make these kinds of changes to templates. Making customization more accessible is the reasoning behind the concept of Store Editing.
Source: WooCommerce Plans to Bring Full-Site Editing Support to Single Product Templates
Connecting individual-level data to drive outstanding results
How do you know when your marketing is excellent, important or had the impact you expected? Ultimately, it comes down to being able to measure marketing performance. Marketing performance is the key to knowing where to spend the next marketing dollar.
If marketers can't quantify the outcomes of their initiatives, it will prevent them from continuing to receive funding for their marketing budgets. And those outcomes have to be told in a way that the business will understand, care about and believe.
In order to do so, marketers must first align their marketing goals and their marketing outcomes. The focus must not only be on successful execution, but also on accurate measurement. Once you have the data, you have to act on the results so that you drive better audience management, better activation, better modeling and an overall better customer experience.
How do you go about improving marketing performance and reducing cost per conversion as the ecosystem shifts and the effectiveness of third-party cookies continues to decline?
Join Acxiom's Dana Goff, head of financial services strategy practice, and Gloria Ward, director of Identity Strategy, as they share real-world experiences on how to quickly access and leverage usable insights, create a long-term replacement campaign measurement and improve multi-touch attribution (MTA) results – with more visibility, more matches and better underlying data.
Watch the informative MarTech session and learn how you can connect individual-level data across website visitors, conversions, paid media, direct mail and other channels. You'll also learn the three main components for measuring marketing performance and how you can cut through the noise in a very technology-dense industry.
Source: Connecting individual-level data to drive outstanding results
Wix wants to help businesses sell tickets to their live events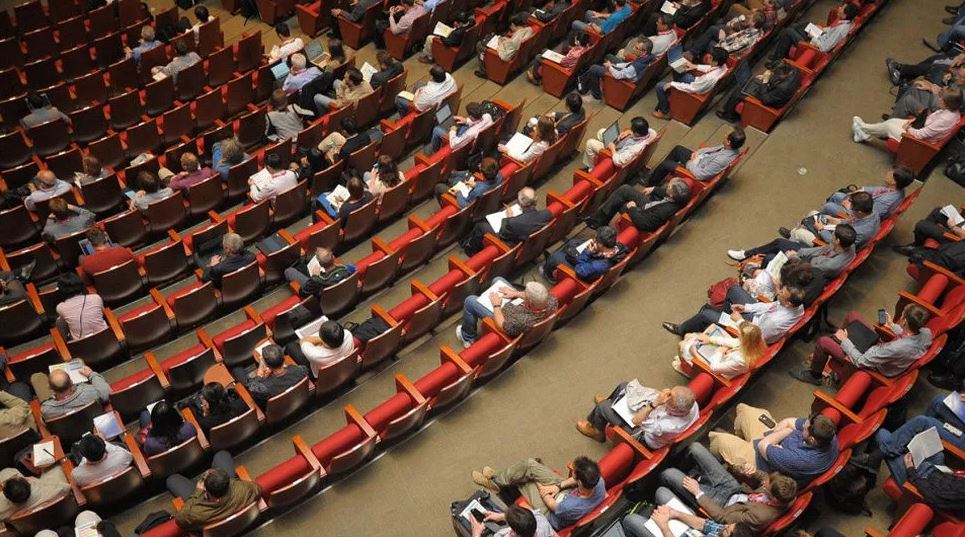 In addition to its website builder, Wix is also making it easier for business owners and venues to create customized seating maps for their in-person events.
Hosting a large event for coworkers or customers can be a daunting task, especially for small businesses. Fortunately with the Wix's new Seating Map Builder, business owners can now create a customized seating map according to their specific venue and create different types of tickets to match their seating map.
From tour buses to campsites and churches to clubs or big venues and even dinner parties, the company's latest builder aims to simplify the process of creating, managing and monetizing events for business owners.
Seating Map Builder
Both business owners and venues themselves can create detailed maps of a venue and price tickets based on the location of each seat using Wix's Seating Map Builder.
However, they can also build the map with any variation of seating for their events including tables, rows of seats, areas with general seating such as a standing room only area, reserved VIP sections or even a combination of any of these. When customers go to purchase their tickets, they'll be able to see all of the available seating, hover over a seat to see its price and click to select the seats they would like to purchase.
Source: Wix wants to help businesses sell tickets to their live events
More News:
Pinterest for WooCommerce extension turns products into shoppable pins
Pinterest Bans Climate Change Misinformation
Google multisearch – search by image and text at the same time