Pinterest for WooCommerce extension turns products into shoppable pins
Use WooCommerce? If so, there's a new way to put your products in front of Pinterest users.
The new Pinterest for WooCommerce extension turns all of your products into shoppable product Pins, regardless of what types of products you sell. It also automatically updates product details, such as pricing and availability.
After installing the extension, your product catalog will show up in the feed of Pinterest users, as well as when they search and browse for products.
Merchants will get performance data on all interactions with your products so you can track best-selling items or most saved items, Pinterest announced in a blog post. This is tracked through the Pinterest tag, which will be automatically set up for you.
Connect your WooCommerce store to Pinterest. Here's how to do it:
Download, install and activate the plugin in your WooCommerce store.
Go to Marketing > Pinterest > Get started.
Follow the prompts to connect your Pinterest business account.
Sync your products to Pinterest.
Add the Save to Pinterest button to your site.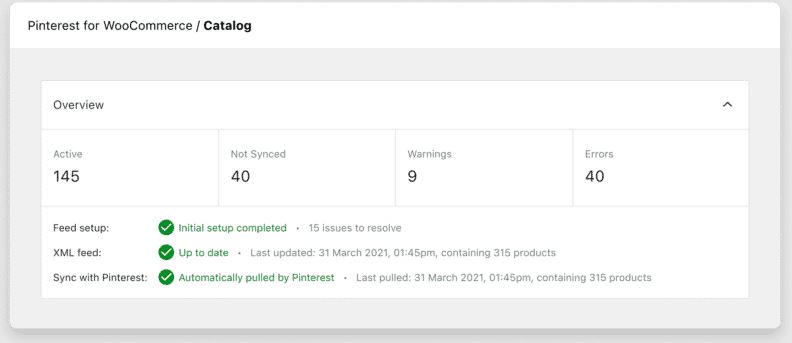 Availability. In addition to the U.S., Pinterest said that the extension is available now in these countries: Australia, Austria, Belgium, Brazil, Canada, Cyprus, Czechia, Denmark, Finland, France, Germany, Greece, Hungary, Ireland, Italy, Luxembourg, Malta, Mexico, Netherlands, New Zealand, Norway, Poland, Portugal, Romania, Slovakia, Spain, Sweden, Switzerland, and the UK. 
Source: Pinterest for WooCommerce extension turns products into shoppable pins
YouTube Adds New Connected TV Capabilities
Connected TV has been an emerging platform for advertisers for the past two years, partially due to the pandemic.
With more people staying in and working from home, over 72% of households use a smart TV to watch Connected TV.
Getting into CTV (Connected TV) advertising used to be difficult, especially for small businesses. Because of technological advances, getting started with CTV is easier than ever.
To help you invest in CTV with confidence, YouTube partnered with Nielsen Digital Ad Ratings last year for easier measurement alongside other media.
New Measurement Capabilities
Investing in a new platform can cause hesitation. To help mitigate concerns, Google announced "Later this year, YouTube CTV and YouTube TV will be available in Nielsen Total Ad Ratings (TAR) in the U.S."
Co-Viewing Measurement
The trend of watching TV together has not declined. In one of the studies with Nielsen, 26% of users over the age of 18 are watching YouTube TV together on the same screen. This is in comparison to 22% on linear TV.
This is known as "co-viewing". With co-viewing still the norm, how do you measure that impact?
Measuring co-viewing has been around for years, which is why the partnership with Nielsen will include co-viewing metrics in ad reporting for YouTube TV. Specifically, co-viewing will be included in Nielsen's DAR guarantees ad reporting in the United States.
Managing Ad Frequency
Frequency for CTV has not been available previously. For traditional Display and YouTube campaigns, you have this option currently.
Google announced that you can now manage your CTV frequency across YouTube, YouTube TV, and other connected apps moving forward.
Why Is This Important?
co-viewing metrics are important because you'll be able to get a more accurate picture of the total audience you're reaching.
Additionally, co-viewing metrics can help you more accurately forecast an upcoming CTV campaign or report on past campaigns.
Additional metrics included will be:
Reach
Frequency
Additional impression metrics
Source: YouTube Adds New Connected TV Capabilities
4 tips for successful TikTok videos from TikTok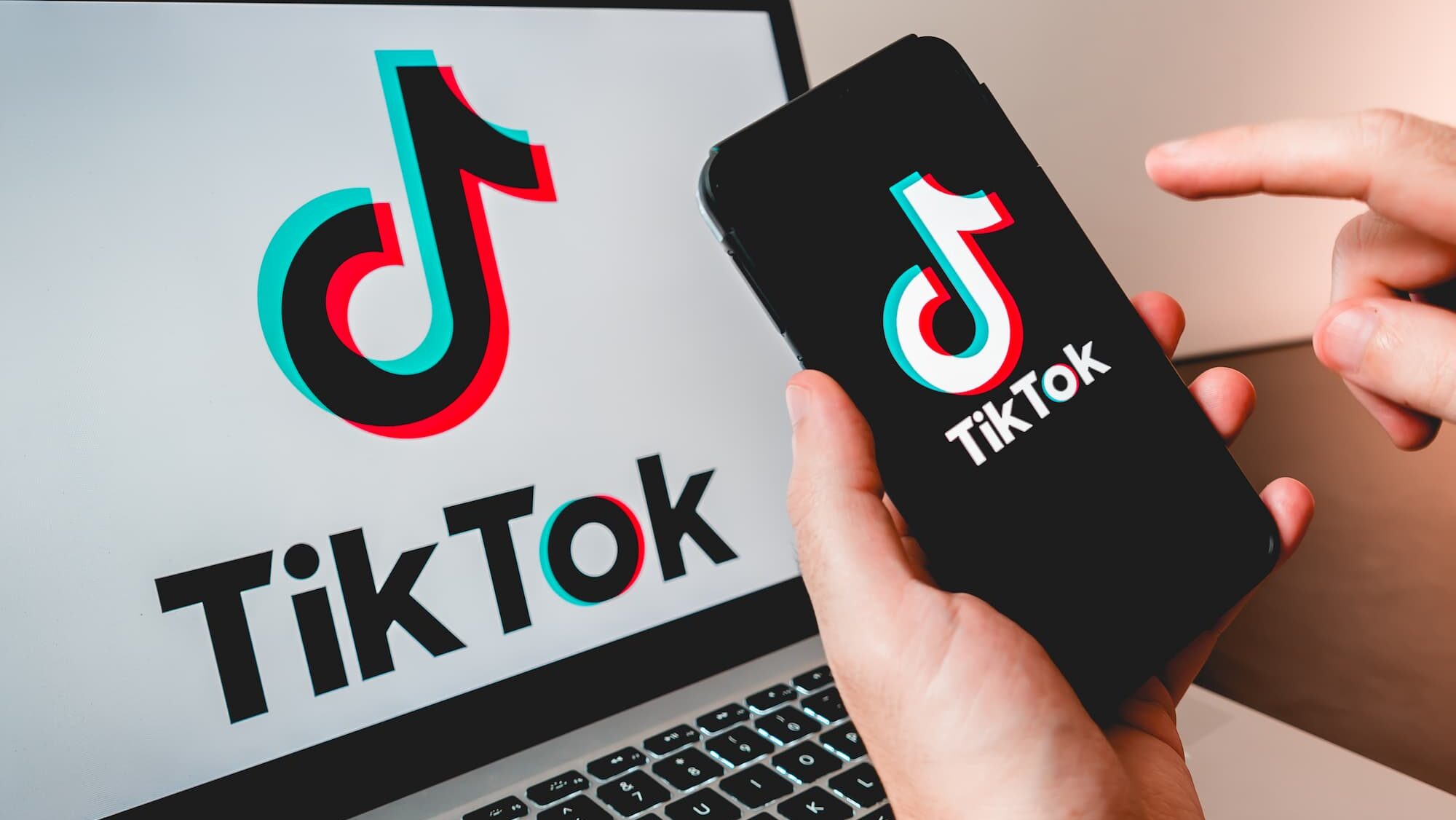 Many brands are just now discovering TikTok. If you're struggling to understand how it works and how your brand can make the most of it, TikTok has some video tips.
TikTok has shared the following four video best practices for brands.
1. Go full-screen. TikTok advises using a 9:16 aspect ratio for videos. In the past, TikTok has said vertical videos perform best on TikTok.
2. Tell a short story. TikTok recommends a length of 21 to 24 seconds. The company also advises never to publish a video that is shorter than 10 seconds. (TikTok videos can be up to 10 minutes.) Another past tip from TikTok: use video captions. These can help add context to the story in your video.
3. Use high-resolution video. The minimum should be 720p.
4. Audio is essential. TikTok says it can be any kind of audio. But the more relevant, the better.
Best practices aren't everything. Says TikTok: "While there are endless ways to create a 'good' TikTok video, finding your brand's unique voice and direction will ultimately set you apart, and the rules are just tips and tricks to get you there."
TikTok says its users pay attention to brands that provide fun, entertaining or culturally-relevant experiences. So when formulating your strategy, make sure you keep all these things in mind.
To help brands or creators who are just getting started, TikTok has just unveiled the TikTok Creative Sandbox. It provides additional tools and resources.
Source: 4 tips for successful TikTok videos from TikTok
Reddit Makes Comments Searchable
Reddit is rolling out a series of updates to its search capabilities including the ability to search comments and return more relevant results.
For the first time in Reddit's existence, everything is searchable. You can use its on-site search bar to find users, posts, communities, and now comments.
Reddit search is also getting smarter, with an algorithm that understands search intent and incorporates new ranking signals.
In addition, Reddit is enhancing its search experience with a whole new user interface.
Here's more about the Reddit search updates launching today.
Search Reddit Comments
Reddit users now have an easy way to search for comments, and can even refine searches to find comments within specific communities.
Users can now enter a query in the Reddit search bar and use the new Comments tab to browse through replies to threads more efficiently.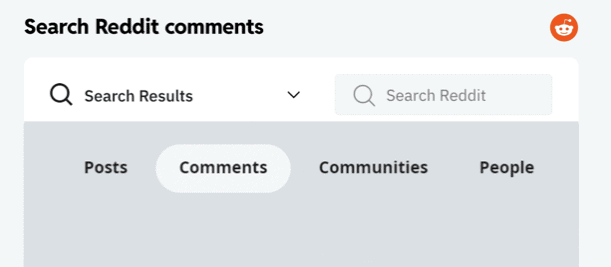 More Relevant Search Results
Reddit is making several adjustments to how it returns search results, which are said to make the results more relevant.
The adjustments to Reddit search include:
Less restrictive matching: 100% of a query doesn't have to match the text of a post to return results.
Understanding search intent: Reddit will change how it orders search results based on search intent.
New ranking signals: Users' clicks and interactions on search results is now a ranking signal for Reddit search.
New User Experience
Reddit is updating its search results pages on mobile with what it says is a simpler design.

Along with the cosmetic updates, the layout of Reddit's search results pages has been updated to prioritize posts over other content types.
In an effort to make Reddit search safer for all users, its reducing the number of unexpected results through understanding searcher's intent.
Early testing indicates users are happy with the new experience. In Q1 of 2022, Reddit saw a 20% increase from Q4 2021 in people using the search bar.
These updates, including the ability to search comments, are available on Reddit as of today.
Source: Reddit Makes Comments Searchable
Google Analytics confirms another reporting delay today
Google Analytics reporting is now delayed for a "majority of users," Google confirmed just now. Google said this impacts event data for Google Analytics 4 (GA4) and Google Analytics for Firebase, where the reporting will be delayed.
Real time reporting is not affected by this issue.
Issue started. The issue started today, April 14, 2022 at 12pm ET and is currently not resolved.
Resolution time. Google said they expect to fix the issue within the next few hours. Google updated us saying "mitigation work is still underway by our engineering team. Efforts thus far have limited further delays. A backlog of events (from up to ~3.5 hours ago) are being processed for a full resolution of this incident. We expect the mitigation and backlog processing to complete over the next few hours."
What is impacted? Google said analytics event data for Google Analytics 4 (GA4) and Google Analytics for Firebase will be delayed. Google added that "only batch jobs and streaming are impacted." Google said that Realtime data is not affected but this issue.
Google status notice. Google posted a status update saying "We're aware of a problem with Google Analytics affecting a majority of users. We will provide an update by Apr 14, 2022, 9:30 PM UTC detailing when we expect to resolve the problem. Please note that this resolution time is an estimate and may change. The affected users are able to access Google Analytics, but may not have access to the most recent data. Beginning at Thursday, 2022-04-14 09:00 US/Pacific, analytics event data for Google Analytics 4 (GA4) and Google Analytics for Firebase will be delayed. Thus, far only batch jobs and streaming are impacted. Realtime data is not affected. Mitigation work is currently underway by our engineering team. We do not have an ETA for full resolution at this point. We apologize to all who are affected by the disruption."
Other issues. Earlier this week, we reported about other Google Analytics issues, mostly with real time data. Those issues, Google said were resolved, but many are saying they are still having issues. Maybe Google is having larger issues with Google Analytics since pushing people to GA4.
Source: Google Analytics confirms another reporting delay today
More News:
Pinterest Bans Climate Change Misinformation
Google multi-search – search by image and text at the same time