Do you want to protect  your business or personal website from malware, brute-force attacks, and hacking attempts? If yes, you should install one of the best WordPress Security Plugins to keep your site safe even if your business is small or medium. 
Don't waste your time to find one in dozens of security tools available on the market. You just need to check our collection of 7 best plugins below, which are tested by our professionals. You can directly install the free version with basic but limited features then upgrade later. Or you can read carefully each security plugin then decide which is the perfect one for your site. Let's get started!
Why Do We Need a Security WordPress Plugin?
Firstly, malware has infiltrated around 18.6 million websites every week. And the average of a website is attacked around 45 times every day. This statistic includes all kinds of websites, WordPress sites and non-WordPress sites. Hence, try to not hurt your site and don't let these attacks happen. For this reason, after having a WordPress website, installing the best WordPress security plugin immediately is one of the first priorities you should do.
What happens when there is a security breach on your business site:
– Online hackers will steal all your data and customers' data quickly
– Your business private data and your customers private data will surely be exposed too
– It's worstest if you not only lose data but also lose access and get locked out
– It affects your brand as well as SEO rankings
– It's expensive to fix your hacked website
Through these reasons, you can understand how important it is to have a security plugin. Let's take a look at the top choice WordPress Security Plugins and see what features to help you protect your online business.
What Are the Top Choices of WordPress Security Plugins?
Sucuri – Best WordPress Security Plugin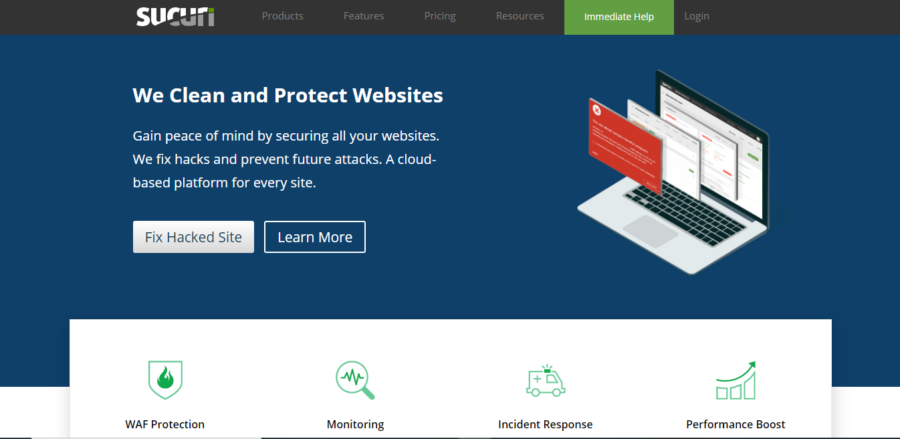 Learn More
Sucuri is a famous security tool that you should try to make your site safe. It is used for auditing, malware scanners, and security hardening. Moreover, if you are not sure the plugin is what you need, you can try the free security version first which is available on WordPress.org. Moreover, Sucuri is easy to set up and can clean up every piece of malware on your site without asking additional cost.
But the paid versions bring more and more features you never imgazine. There are 4 plans: Basic, pro, business, multi-site & custom platform. Whatever plan you choose, it still ensures to remove all malware and blocklist. SEO spam is another aspect you need to check carefully. However, Sucuri takes care of it for you by repairing SEO spam keywords and link injections. . The plugin can scan and filters out all the bad traffic even before reaching your server. Plus, Sucuri is highly optimized for CDN to improve the speed of your site. The advanced DDoS protection feature is also available. Try Sucuri, the Best WordPress Security Plugin today!
iThemes Security Pro – The Best WordPress Security Plugins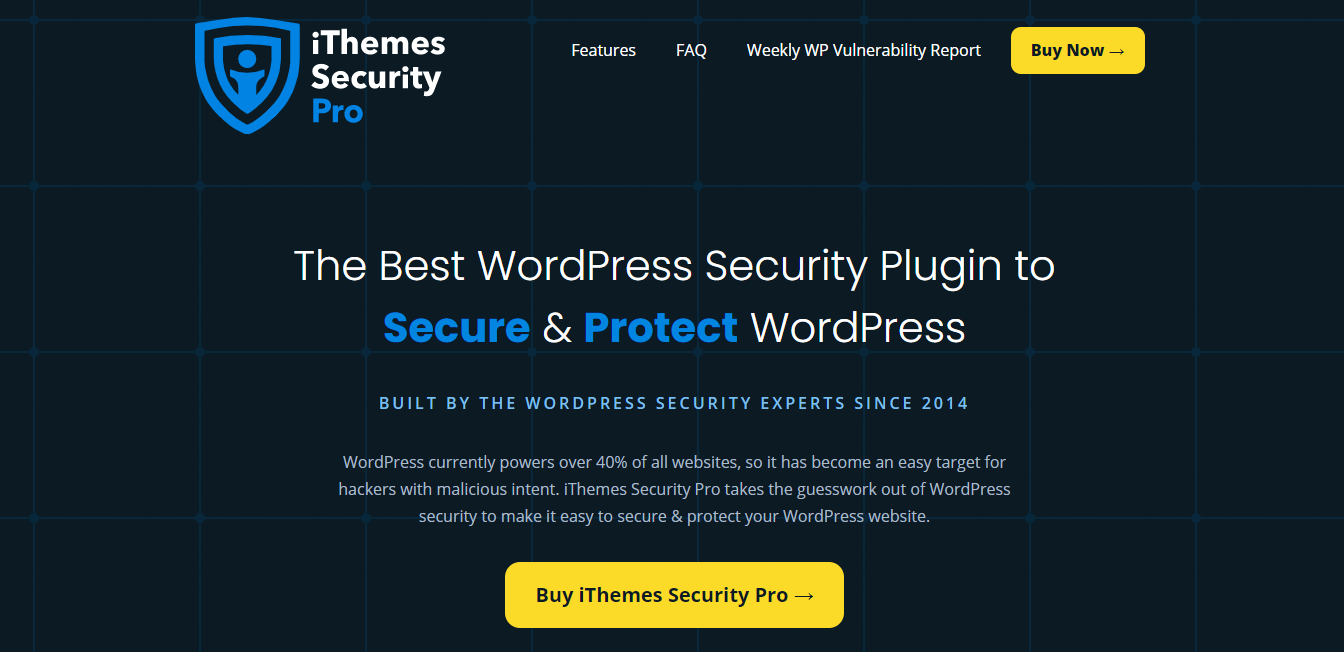 Learn More
iThemes Security is one of the famous WordPress Security Plugins on the market since 2014. It's for securing and protecting your WordPress site. Similar to other tools, iThemes Security comes with a fast and simple interface. All users can install and set up it quickly without any issues. It offers a dozen of features as well.
In addition, iThemes Security Pro has a strong password enforcement system, powerful 404 detection, option to limit login attempts, email alerts, brute force protection, auto locks out if detecting any suspicious IP, and so much more. It protects anything, including plugins and themes. However, the plugin does not have a firewall or malware scanners but it's worth considering. Try iThemes Security Pro now!
Jetpack – The Best Security Plugin for WordPress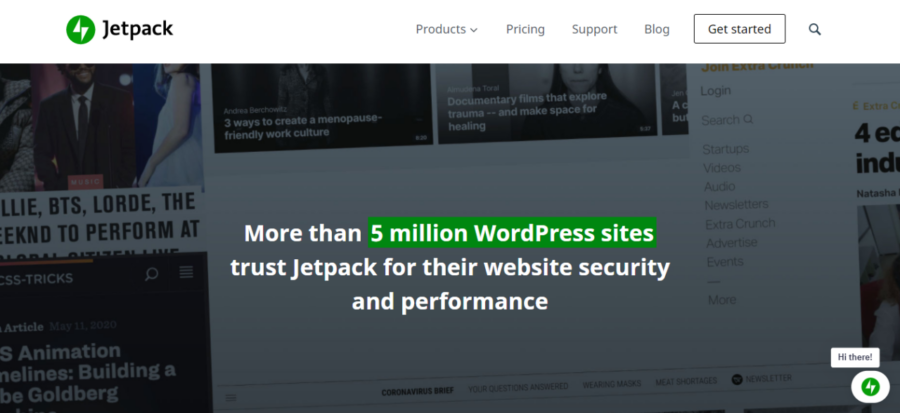 Learn More
Jetpack is the Best Security Plugin for WordPress for any kind of business site with over 5 million active installations. The plugin can scan your site easily to check the security vulnerabilities. It not only secures your site but it also saves all changes for backups. Hence, you can restore your website by a simple click if you accidently delete it.
There is an activity log feature to check why your site is broken. Plus, the automated malware scanning function helps to avoid the threats too. Sometimes, we see spam comments in your blog post, you just manually delete. But if you have Jetpack, it offers spam protection to auto block those right away. To notify you when your site has a problem, there are email alerts as well. Lastly, Jetpack has the free version to provide all basic security features. The Jetpack security plan comes with $11.97/ month, including daily backup & scan, automated scan, comment & form protection, and no limitation for video hosting. Try Jetpack now!
WPScan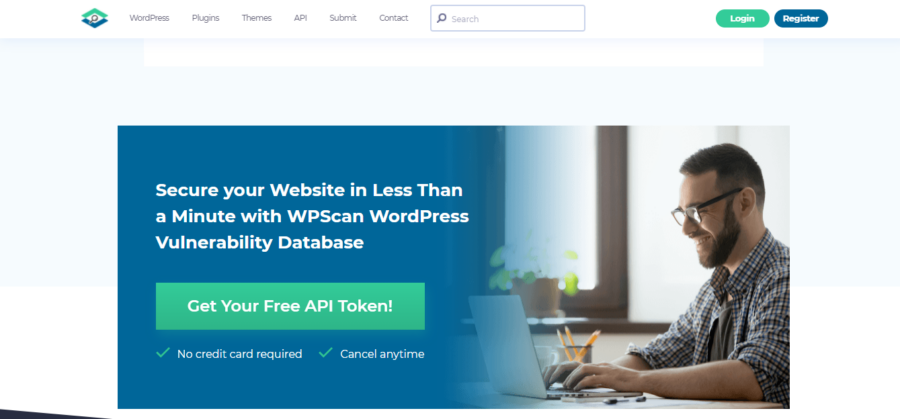 Learn More
Another one in top 7 WordPress Security Plugins today is WPScan. It helps to collect the WordPress vulnerabilities year by year to make sure your business site is safe as well as secure. Thanks to their excellent team for supporting all customers' problems. Plus, it has over 22 thousand vulnerabilities in their database and non-stop there, it continues to look for new vulnerabilities.
In addition, WPScan offers 25 free API requests. To get more API calls, you can go with 3 paid plans: Starter, professional, and enterprise. If you want to set up schedule scans on a specific time or automated scans on daily, you can do it right on the WordPress admin panel. When the plugin detects vulnerabilities, you will receive email notifications immediately.
Wordfence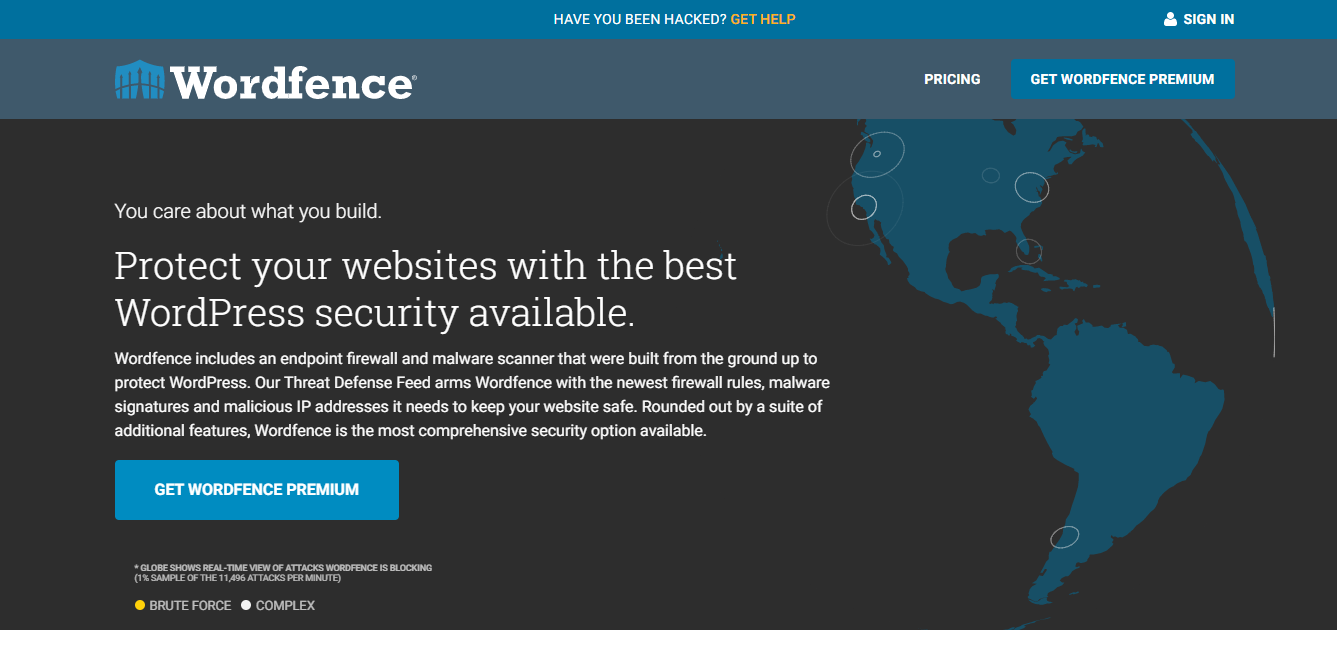 Learn More
Wordfence is a free Security WordPress Plugin that you can download easily on WordPress.org with basic features included. It only takes a few minutes to have Wordfence with a powerful endpoint firewall as well as malware scanning. The monitoring feature brings a strong security. You can check real time traffic easily, this includes automated bots, robots, humans, 404 errors, reverse DNS, city-level geolocation, DDoS, log-ins, and log-outs.If you meet any security breach, you can get the instructions to solve them. Plus, you can limit the failed login attempts to protect your website from some brute force attacks.
BulletProof Security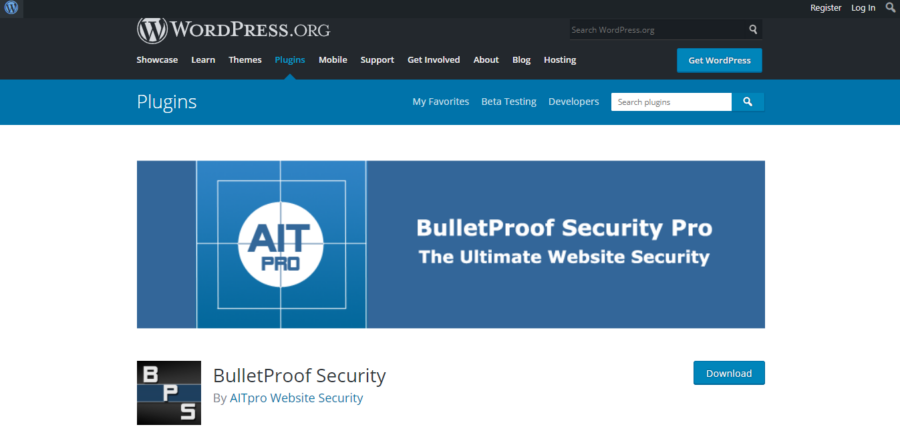 Learn More
BulletProof Security is one of the fast, free, and easy to use WordPress Security Plugins with over 50 thousand active installs on WordPress.org. You can easily setup wizard by simply clicks like other plugins. Moreover, the plugin includes malware scannings, firewalls, database monitor, database backup, login security, force strong passwords, and so much more. To make sure everyone understands how to use the custom code and security log of the plugin, you can find 2 tutorial videos right on the official WordPress site. Try this amazing tool and make it yours now!
All In One WP Security & Firewall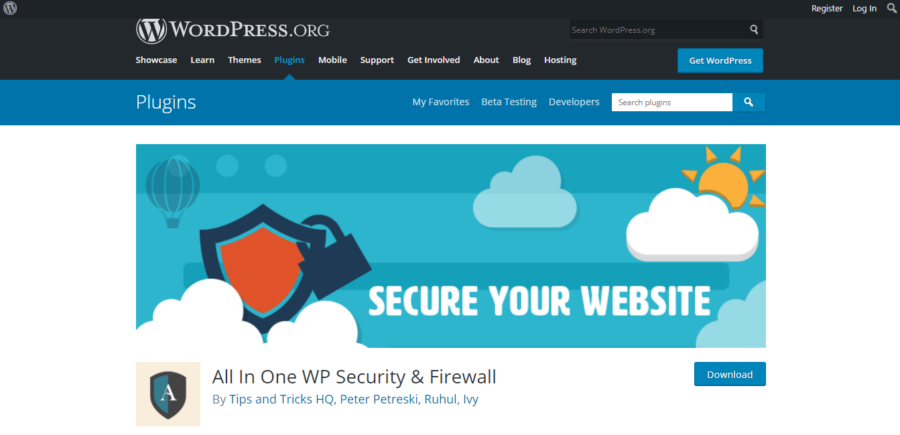 Learn More
With over 900 thousand active installs on WordPress.org, All In One WP Security & Firewall is the Best Free WordPress Security Plugin we should mention in our collection today. It's absolutely easy to use, fast, and simple for small businesses. The plugin gives you the option to add some basic security best practices on your site. There are various powerful features like login lockdown, force logout, monitor the account activity, Google reCaptcha, and so much more.
Final Thoughts
Hopefully, you can find the best WordPress Security Plugins through our list today to keep your site safe. If you want to have the best value plugin, Sucuri Security or Jetpack is a perfect choice. But if you just need a free plugin with basic features, you can try All In One WP Security & Firewall or Wordfence Security. All depend on your requirements and purposes.
Read More: 7+ Best SEO Plugins for WordPress in 2021 (Free & Paid)