Twitter has launched new and improved Pixel, Conversion API, and App Purchase Optimizations
Twitter announced that they've launched three new and improved measurement solutions to all advertisers globally.
Improved Twitter pixel
The new Twitter pixel has additional functionality such as allowing advertisers to measure more actions, such as add-to-cart.
Twitter has also simplified setup, troubleshooting, and the event creation process. They have also added updates to their Pixel Helper Chrome extension to help advertisers better understand the impact of their campaigns and provide support when seeing if the pixel is installed properly.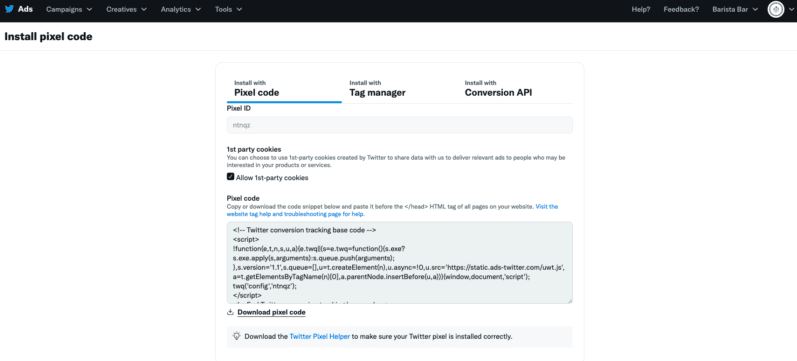 Conversion API
The Conversion API (CAPI) enables advertisers to connect to the API and send conversion events to Twitter without using third-party cookies.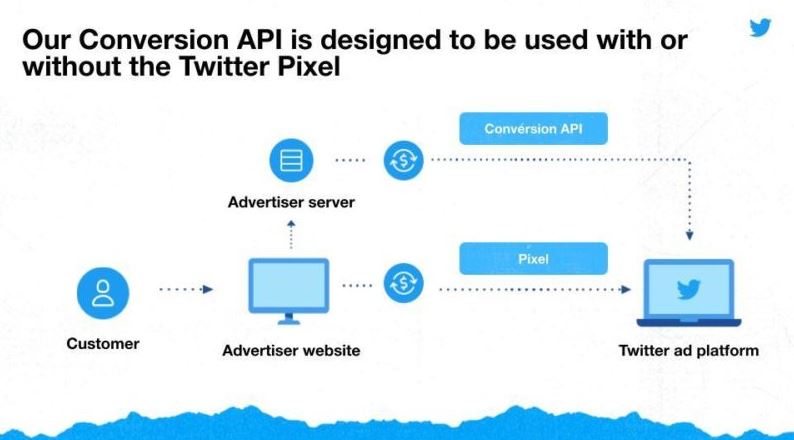 App Purchase Optimization
App Purchase Optimization enables advertisers to deliver ads to people most likely to install an app or make a purchase by using machine learning to identify audiences that are most likely to take action. Early testing saw that 89% of advertisers saw a reduction in cost-per-purchase.
App Purchase Optimization is now available on Android, with an iOS launch in the future.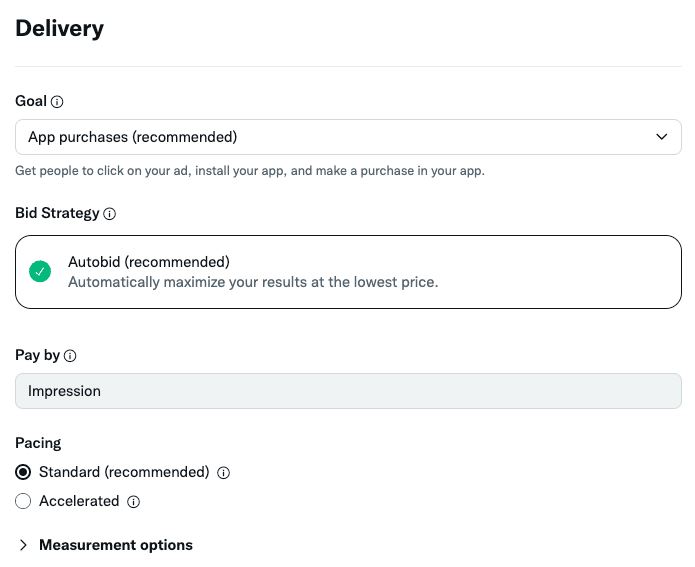 Upcoming launches. Twitter also announced a few more launches coming in the near future. These include:
Collection Ads: Brands can display a primary hero image and have smaller thumbnail visuals below. Images can be used to drive consumers to different websites or product pages.
Web Conversion Optimization: Helps improve how the algorithm reaches people most likely to convert on a lower funnel website action, such as purchasing or adding to cart.
Dynamic Product Ads: A new ad product that will deliver relevant products to the right person at the right time based upon on or off Twitter activity.
Source: Twitter has launched new and improved Pixel, Conversion API, and App Purchase Optimizations
Google Search Console Update: More Data In Core Web Vitals Reports
Google Search Console will start reporting on the Core Web Vitals (CWV) scores of specific URLs, in addition to aggregate scores for URL groups.
What this means is more granular data for Search Console users.
The updated Core Web Vitals report in Google Search Console will allow you to identify URLs holding your site back from achieving "Good" scores.
With the information available in the updated reports, you'll know where to focus your efforts if your CWV scores aren't up to par.
Here's more about what's changing and how to read the new Core Web Vitals report in Search Console.
Core Web Vitals Report – What's New?
Before today's update, Search Console's Core Web Vitals report provided aggregate scores based on groups of URLs.
Google will continue to evaluate Core Web Vitals for URL groups, though you can now go one level deeper.
Clicking on a URL group in the Search Console report will bring up a new panel on the right side with URL-level data.
See an example in the screenshot below: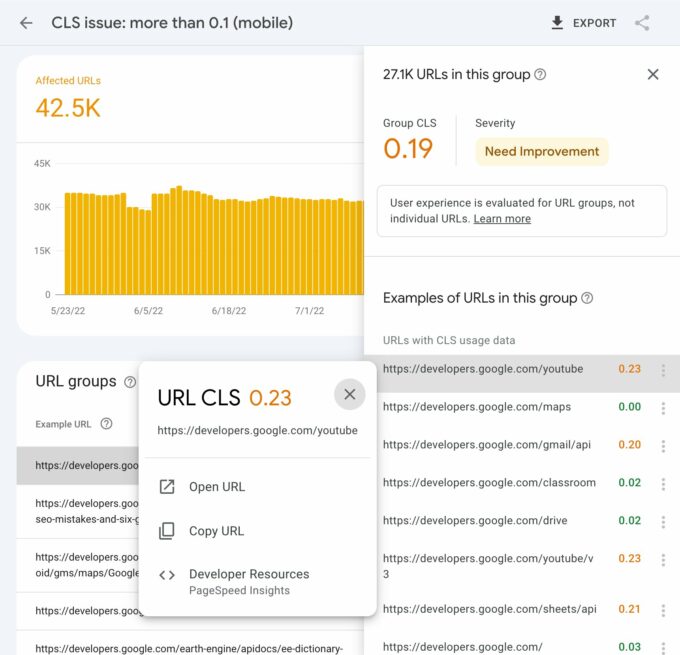 This example shows someone investigating CLS scores that need improvement. When they click on a URL group in the report, they can see the individual URLs that require attention.
In addition, the report shows which URLs in the group achieved "good" CLS scores. So you can likely skip those pages when going through and fixing CLS issues.
Source: Google Search Console Update: More Data In Core Web Vitals Reports
Pinterest introduces hosted checkout for merchants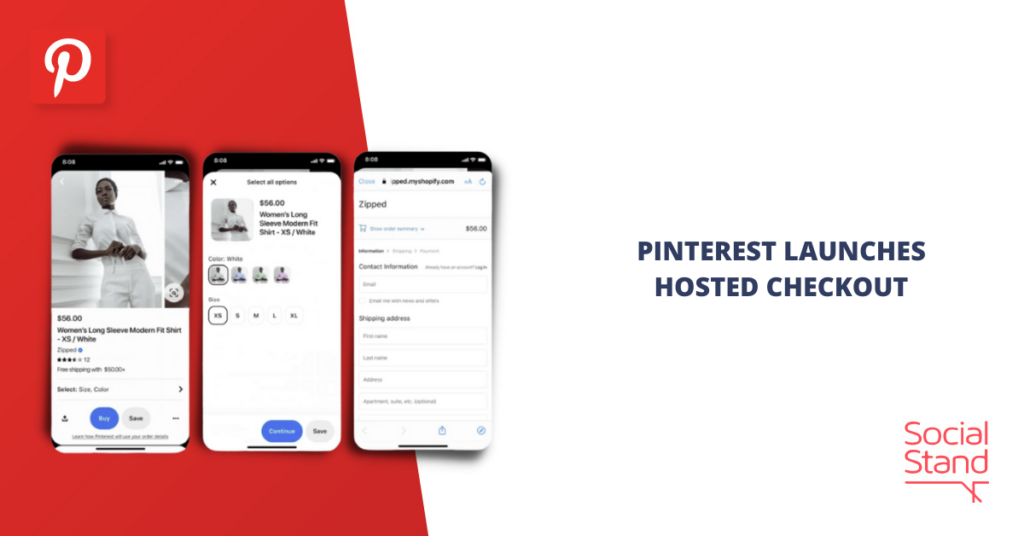 Pinterest just introduced an easier way for shoppers to check out on their platform.
Hosted checkout is here. Hosted checkout is being launched first on Shopify and provides Pinterest merchants and advertisers an easier way for their shoppers to check out. The new feature should remove several steps from the current purchase process, which should increase conversions and decrease cart abandonments.
Improving the current process. Previously, merchants and advertisers who used Pinterest to sell products would be required to tag products on their Pins.
Now merchants who use the Shopify platform can promote and sell products without requiring that buyers ever leave their page.
Early testing. Pinterest says that shoppers who used hosted checkout were more likely to make a purchase.
Source: Pinterest introduces hosted checkout for merchants
WooCommerce 6.8.2 Fix Release
WooCommerce 6.8.2 is available for download. Some version numbers were incorrectly updated in 6.8.1, causing problems for some sites. These version numbers were correctly updated in this version of WooCommerce. No changes other changes were made, so if your 6.8.1 install is working feel free to skip the update.
The WooCommerce team is updating automation to prevent this sort of error from reoccurring. We thank you for your understanding.
You can download the latest release of WooCommerce here or visit Dashboard → Updates to update the plugin from your WordPress admin screen.
Source: WooCommerce 6.8.2 Fix Release
Microsoft is now putting ads in Outlook mobile
Microsoft has started putting ads in Outlook on iOS and Android and the response from users has been less than accepting.
What's the deal. In Outlook users have two options for organizing their inbox. You have a "focused" tab with important mail and an "other" tab with everything else. Previously Microsoft had only put the ads in the "other" tab for free subscribers, but now users are starting to see ads in the "focused" inbox as well.

A negative response. Microsoft has been rolling out the new ads for a few months. Free users are finding it more difficult to avoid ads in Outlook mobile. However, Outlook mobile app users aren't thrilled and many have been leaving one-star review complaints on Apple's App Store. Seemingly the only way to avoid ads is to pay for a Microsoft 365 subscription.
What Microsoft says. "For free users of Outlook, ads are shown in their inbox and they can choose to enable the 'Focused inbox' feature if they would like to see ads only in the 'Other' inbox," says Microsoft spokesperson Caitlin Roulston in a statement to The Verge.
Source: Microsoft is now putting ads in Outlook mobile
More News:
A 3-phased approach to proactive online reputation management
Apple Search Ads can now be edited in bulk
Google to release August 2022 product reviews update in coming weeks