Tech Companies Rally to Help Ukraine
As the world watches the Russian invasion of Ukraine taking place in real time, leading tech companies have launched initiatives to support Ukrainians as they resist Russian aggression.
From combatting misinformation, to facilitating contact with the outside world, to providing humanitarian aid to organizing fundraisers, these companies are leveraging their resources and expertise to aid in Ukraine's fight for sovereignty.
Ukraine Is A Hotbed Of IT Talent
Following independence in 1991, Ukraine has continued to emphasize science and technology, with the 2015 Law on Scientific and Technical Activities reinforcing institutional support for a national innovation system.
This has led to significant growth in the information and communication technology (ICT) sector, which accounts for more than 40% of the country's total exports.
A 2020 study by DAXX found more than 200,000 tech specialists in Ukraine, with roughly 85% working in software development.
Since the outbreak of hostilities, dozens of companies have sought to hire some of the 10 million displaced Ukrainians via websites like Remote Ukraine.
Google Leveraging Resources to Assist Ukraine
In the days following the February 24 Russian invasion, Google's charitable division, Google.org, contributed $15 million in donations and in-kind support to aid relief efforts in Ukraine. That includes $5 million in employee matching contributions and $5 million in direct grants.
On March 4, Google committed an additional $10 million to help organizations delivering both immediate aid and longer-term assistance for refugees in Poland.
Microsoft Also Using Its Expertise to Prevent Cyberattacks
Microsoft is using its capabilities and resources to aid in bringing relief to the humanitarian crisis in Eastern Europe.
Microsoft's Threat Intelligence Center reacted quickly to cyberattacks on Ukraine's digital infrastructure, writing signatures to detect and block the malware known as FoxBlade in just three hours from its initial detection.
Search Giants Fighting Misinformation
To combat the spread of misinformation about the conflict, Microsoft has joined Google in blocking Russian state-media, including RT and Sputnik news. They have also stopped Russia state media's ability monetize and advertise on their platforms, which include YouTube, Google News, MSN.com, Facebook and Twitter.
Other Tech Companies Doing Their Part
It's not just search engines contributing resources to aid the Ukrainian people. Other tech companies are assisting as well.
Amazon is donating $5 million to provide on-ground support, while its Welcome Door program seeks to provide refugees with employment support.
Also contributing humanitarian support for citizens in Ukraine and refugees in Eastern Europe are Apple, which is matching employee donations at 2:1, Salesforce which is committing $2 million, and Epic Games and Xbox, who are donating two weeks of Fortnite proceeds totaling $36 million.
Elon Musk's SpaceX sent thousands of Starlink satellite internet kits to help Ukrainians stay connected to the outside world, something it was working on even before a Ukrainian government official made a request on Twitter on February 26.
Source: Tech Companies Rally to Help Ukraine
7 reasons why people believe SEO myths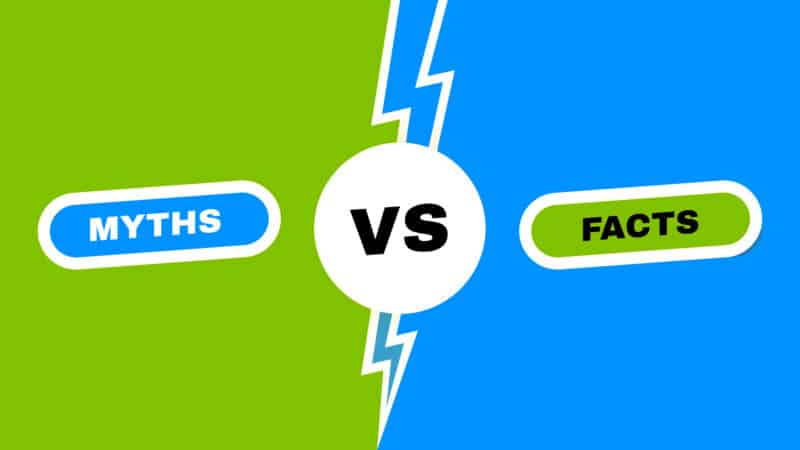 The bigger question is: why does your boss (and/or your co-workers and/or your team) keep asking you about these SEO myths? Or how did your client hear about some random, long-ago debunked tactic? Shouldn't they know better?
Well, no. Not always.
Part of your job is to understand and educate them about how search actually works – why E-A-T isn't a ranking factor, why Domain Authority isn't a metric Google uses or why LSI keywords are a ridiculous concept.
Read on to learn about the top reasons people believe SEO myths and how some SEO practitioners deal with them.
Repetition
SEO myths sound believable when repeated enough times. Misinformation tends to spread in our industry. It's shared in conference presentations, in blog posts, on social media, on podcasts and elsewhere. Before you know it, you've got a myth (or a new SEO boogeyman).
So if you find yourself in this situation, what should you do?
Holly Miller Anderson, lead SEO product manager, North America, at Under Armour, put it this way: "Educate. Don't argue."
""One of the best things SEO leads can do is to be as proactive as possible about educating your org and leadership team against SEO myths," Anderson said. "Host talks as often as possible (i.e. lunch and learn style) about SEO myths and invite people to come in and hear some of the myths, share the ones they've heard, and provide different resources and proof."
Myths typically are the "easy answer"
SEO is "free traffic." At least, that's how many clients view it. At times, SEO is oversimplified, to the point where clients think all you have to do is x, y and z and then sit back and wait for all the rankings, traffic, conversions and revenue.
Well, often the "too good to be true" answers turn out to be just SEO basics. Table stakes. Everybody is optimizing their meta tags, answering questions, making mobile-friendly sites and trying to create "great" content.
Sometimes, even worse, these "easy answers" could actually be tactics that could inflict harm on your clients. And that's something you never want to ignore, said Himani Kankaria, founder of Missive Digital.
"I'll tell them that I won't be doing it and won't be allowing my team to do it as implementing the wrong things would cost the client, and then cleaning it up would also add cost," Kankaria said. "On top of that, what's the guarantee that cleaning up that mess would bring back results?"
The only way to fight bad information is with better information, said Keith Goode, principal SEO product manager at Cox Automotive.
Information overload
You can find all sorts of information about SEO. There are endless help documents, articles, guides, studies, social media updates, ebooks, courses, podcasts, videos, and on and on. Talk about information overload!
But you know what else is easy to find? SEO misinformation.
Dave Davies, lead SEO at Weights & Biases, pointed out that most SEO myths originate from a kernel of truth. He said he has found that identifying that kernel and discussing why you haven't engaged the tactic in this scenario is helpful.
Maria White, head of SEO at Kurt Geiger, said that communication is the best way to tackle misinformation.
It ranks well on Google, so it must be true
There's a belief that what ranks well on Google means that it is accurate and trustworthy. I've seen this happen plenty through the years. For example, when people quote a statistic, they often type in [keyword + stats], look at the number one result, find a stat, cite that roundup post and hit publish.
Except, when you actually check the sources, you realize that somebody at some point took a statement or statistic out of context, and it morphed into something that it never was.
But Google doesn't always rank the best or correct answers. Google's algorithms are unable to fully determine accuracy.
Lack of critical thinking
SEO checklists only take you so far. It's your job to gather and process all the information, arguments and data we can before taking action. After all, the goal is to do what's best for your brand, business, or clients.
So question everything. Be skeptical. Examine the who, what, where, when, why, and how of everything you read, watch, or hear.
Most of your clients just aren't capable of critical thinking about SEO. They don't have our experience, knowledge, and data. And though it may be hard, sometimes it's important to be blunt, especially if the situation requires a radical change in thinking, said Kaspar Szymanski, co-founder of SearchBrothers.
The source seems legit
For those of us who have been in the industry for several years, we've seen some popular personalities and websites that have published some questionable, misleading, or downright incorrect information.
So we should produce better information as positive alternatives to learn from, according to Bill Slawski, Director of SEO Research at Go Fish Digital.
"Sadly, there is a lot of misinformation in the world, and some SEOs are much more interested in writing popular clickbait rather than something that may be more accurate," Slawski said. "These authors can sometimes be successful in terms of being paid by toolmakers, but aren't helpful to SEO customers who want successful businesses."
Every media or publishing site occasionally gets information wrong. Most reputable ones admit and correct their mistakes. That isn't always the case in SEO. Some people, when corrected, will ignore it or – worse – stubbornly stand by their harmful content.
It's considered "best practice"
In SEO, frustratingly at times, the answer often is "it depends." That's because what is considered SEO best practice in e-commerce SEO can be different from news SEO or local SEO or enterprise SEO.
No two websites, even in the same market, are exactly the same. Some strategies and tactics may work for multiple websites, but results will inevitably vary. Some SEO "best practices" may prove to be "worst practices" for some websites.
What to do when faced with these SEO myths?
Kevin Rowe, VP of strategy and product at PureLinq, has a standardized approach that includes, in part, a three-question litmus test for prioritizing and assessing risk against goals. Those questions are:
Did the recommendation come from Google?
Is the person/company providing this info a full-time SEO for 5+ years in your niche/similar niches?
Was there a study done with a methodology?
"It's really important that you treat the client as if they are logical people that have good ideas and not uneducated in SEO," Rowe said. "Just because we're experienced SEOs doesn't mean we always have the best answer."
But what if a client is stubborn about an idea? Jason Barnard, founder and CEO of Kalicube, said you might have to stop working with them.
"Why waste time?" Barnard said. "There is no lack of smart business owners in the world who don't treat SEO as a one-trick-quick-and-easy-win-every-time-with-no-effort. Let's work with clients who want to integrate SEO into a wider business-focused digital strategy."
Source: 7 reasons why people believe SEO myths
ACF WordPress Plugin Vulnerability Affects Up To +2 Million Sites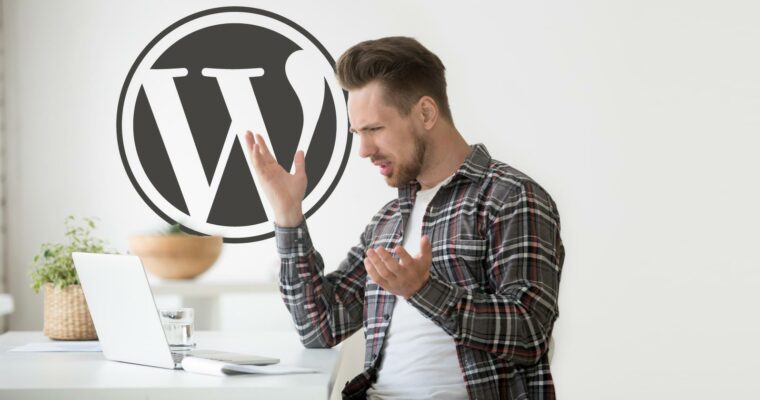 Advanced Custom Fields (ACF) WordPress Plugin
The ACF WordPress plugin is a popular development tool that allows developers to add custom fields to the Edit screen as well as to customize the sections for users, posts, media and other areas.
Missing Authorization Vulnerability
A missing authorization vulnerability happens when a software like a WordPress plugin does not check for authorization of a user when accessing specific information.
Remote Authenticated Attacker
This particular vulnerability exploits a missing authorization check for users who have some level of authentication.
That means that users with at least editor, author or contributor level of authentication can access admin level privilege in order to view database information.
ACF Changelog
A changelog is a log detailing all the changes in each version of a software.
It's difficult to tell which of the changes detailed in the changelog are related to fixing the vulnerability because the ACF changelog does not explicitly say that something is a security fix, it just labels them as a "Fix."
The changelog for the ACF WordPress plugin does not explicitly note that a security issue was addressed.
Advanced Custom Fields Vulnerability is Patched
The ACF vulnerability affects all versions prior to Advanced Custom Fields 5.12.1 and Advanced Custom Fields Pro 5.12.1.
The Japan Computer Emergency Response Team Coordination Center recommends all users of the plugin to update immediately to the ACF versions 5.12.1.
Source: ACF WordPress Plugin Vulnerability Affects Up To +2 Million Sites
Google: Out Of Stock Products May Impact Search Visibility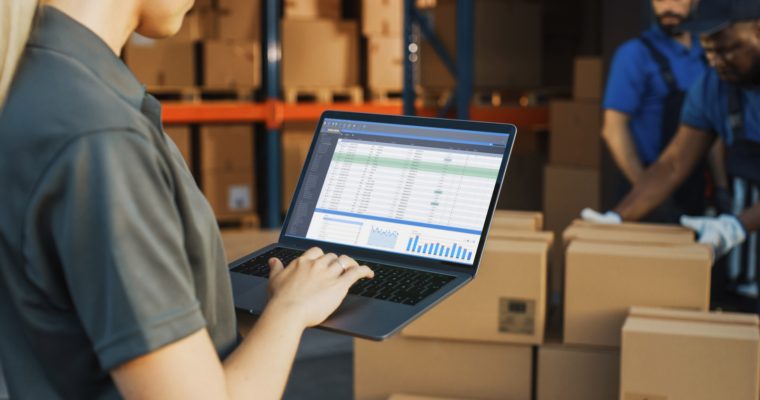 Google may reduce the visibility of a product page if the item for sale is listed as out of stock on the retailer's website.
This is stated by Google's Search Advocate John Mueller during a recent Google Search Central SEO office-hours hangout.
A question is submitted by an ecommerce store owner asking if search rankings for transactional keywords could be negatively impacted if the products sell out.
Mueller says, in theory, Google could reduce visibility for product pages with out of stock items.
However, that doesn't have to be the case.
Google Treats Out Of Stock Products As Soft 404s
Mueller doesn't rule out the possibility of out of stock products seeing reduced visibility in search results. He explains Google treats 'out of stock' as a soft 404 error.
Google Will Still Show Product Page If It's Relevant
Whether Google treats the product page as having a soft 404 error depends on how much value it offers beyond the product itself.
If the page doubles as a resource for information about the product — information that can still be useful if the product is out of stock — then it's likely to remain visible in search results.
Lastly, Mueller adds that the rest of a site's rankings would not be impacted by a product going out of stock.
Source: Google: Out Of Stock Products May Impact Search Visibility
More News:
YouTube to drop Maximize Lift bidding
Meta rebrands automated ad products, shopping campaigns coming soon