Apple could be building an ad network for live TV
Apple is currently holding discussions with advertising partners and MLS sponsors with the plan to launch next February.
The push for more ad space. Apple has been pushing aggressively lately to generate more demand and ad space for advertisers.
A deal with the MLS. Apple recently closed a 10-year deal to air MLS games in a new subscription service and Apple TV+ streaming platform. They will also stream a portion of games for free to users of the Apple TV app. They'll offer three different tiers: the dedicated package, paid TV+ subscriptions, and the free TV app. 
The contract has been estimated to cost $250 million per season or $2.5 billion over the next decade.
Why do we care? New ad space is a good thing for advertisers who may be struggling to find their place in a crowded ad landscape. Stay tuned for more information when Apple makes an official announcement.
Read more: Apple could be building an ad network for live TV
YouTube has introduced a TikTok and Twitch co-streaming feature
Creators can now co-stream live videos with their friends on Twitch and TikTok. The new YouTube feature is called Go Live Together, and it's rolling out over the next couple of weeks.
Not new. The new feature is compared to TikTok's multi-guest and Twitch's Guest Stars. YouTube's newest addition Go Live Together can only be accessed through the YouTube app, which all parties must have installed.
What's included? Hosts who want to co-host with their friends must have at least 50 subs and a verified channel. Additionally, guests must have a channel with no strikes on it.
On Twitch and TikTok, co-hosting supports up to five guests, but with Go Live Together, only one guest can join.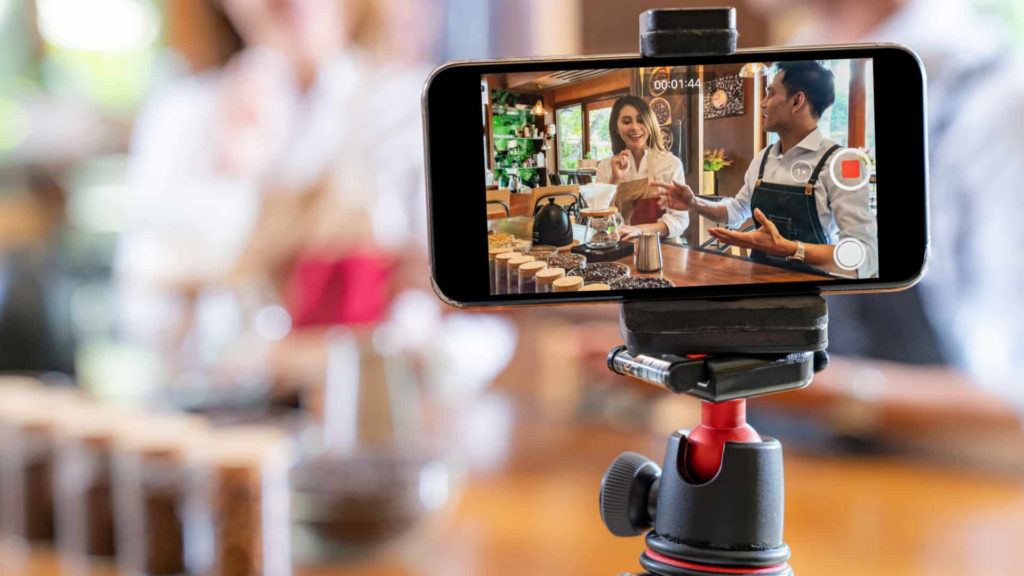 Ads are allowed. YouTube's co-hosted streams are allowed to run advertisements, but guests won't see any of the revenue. The ads will head to the host, and the tandem stream won't even show up on the guest's channel. In the Creator Insider video, a YouTube rep admitted that visibility on guest channels is "so important to creators," so that perk could arrive soon on Go Live Together.
Read more: YouTube has introduced a TikTok and Twitch co-streaming feature
YouTube Updates: More Search Insights, New Channel Page Layout
Recent YouTube updates for creators include an updated design for channel pages and access to search insights in more languages.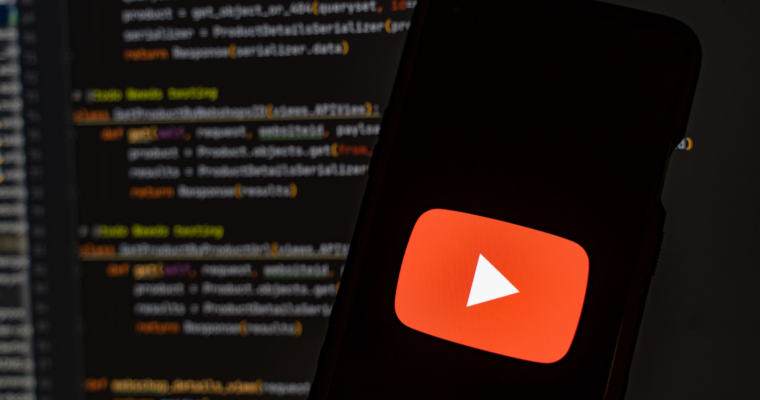 YouTube rolled out several updates this week, including expanding search insights to more languages and a new layout for channel pages.
YouTube Search Insight In More Languages
Introduced in November 2021, YouTube's search insights surface information about popular queries, which can help creators make more content people are looking for.
Search insights let creators research what their audience is searching for and what viewers are searching for across YouTube.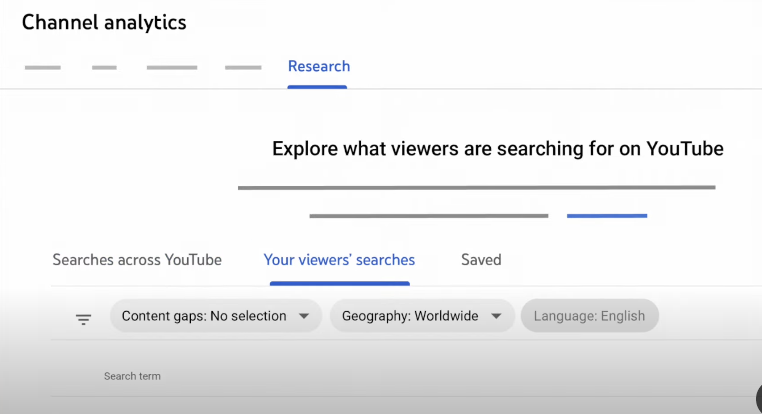 Until now, search insights were only available in English with the ability to surface searches from viewers in the US, India, Canada, and the UK.
Now, YouTube is experimenting with making Search Insights on desktop available in more languages, including Japanese, Korean, and Hindi, with more languages coming in the future.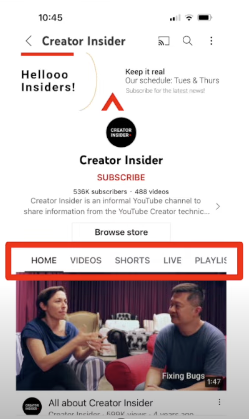 First, the navigation bar now sits below the channel information section.
YouTube Updates: More Search Insights, New Channel Page LayoutScreenshot from YouTube.com/CreatorInsider, November 2022.
Channel information will remain at the top as users click through different tabs.
In addition to making this information more convenient for users to access, this change makes the 'Join' and 'Store' buttons more visible, potentially boosting creator revenue.
Read more: YouTube Updates: More Search Insights, New Channel Page Layout
Substack Sets Its Sights On Twitter With New Chat Feature
The newsletter platform seeks to directly compete with Twitter following Musk acquisition.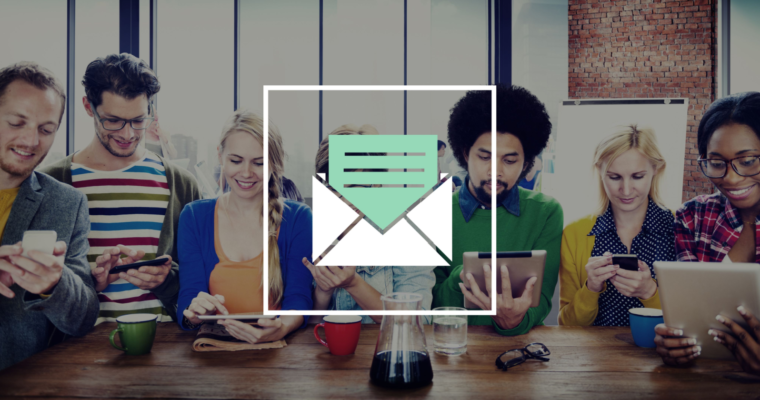 Substack has launched Substack Chat, a discussion feature allowing authors to communicate with their audiences directly via a mobile app.
This move positions Substack as a direct competitor to Twitter, which is experiencing turmoil in the wake of Elon Musk's acquisition and subsequent firing of top executives.
The release of Substack Chat comes just days after the company began openly targeting Twitter users.
Twitter has been a popular social media platform for content creators since its inception, but its recent takeover by Musk has many users uncertain about its future.
The company is allegedly undergoing internal strife as employees brace themselves for widespread layoffs. Additionally, employees claim to have been under additional pressure as Musk pushes the company toward a paid subscription model.
According to an article in The Verge, the Tesla and SpaceX CEO wants to raise the price of Twitter Blue from $4.99 per month to $19.99 per month.
In addition to giving users early access to features, the increased price will also include verification. According to reports, anyone who does not opt into the new subscription version will be stripped of their blue checkmark.
Twitter users and advertisers seem to be taking a wait-and-see approach to the platform, particularly regarding content moderation. This follows a 500% increase in tweets using racial slurs following Musk's first weekend as the social media site's owner.
Read more: Substack Sets Its Sights On Twitter With New Chat Feature
Strength of backlinks is going to fall, says Google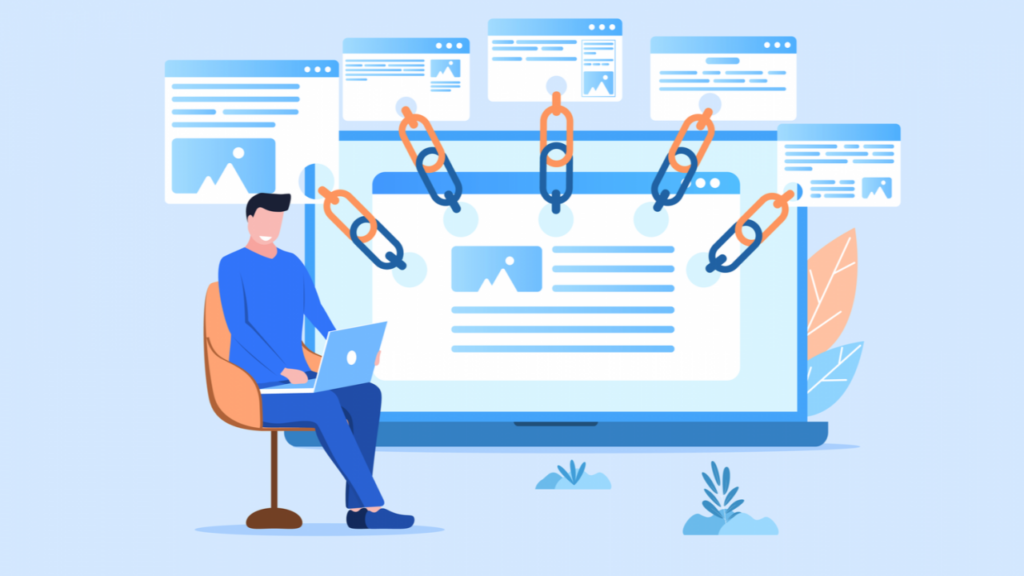 With time, the potential of backlinks is going to decrease, as per experts of Google. This prediction is for the future of backlinks from John Mueller, Google Search Advocate.
Google is concerned about unnatural link-building and discourages this from happening. The weight of backlinks will drop with the content starting to fit within the entire web's context.
When it comes to link schemes, working on the backlinks might be a gray area often. So, in a podcast show, people wanted to know the major criteria of Google to penalize backlinks.
John Mueller's answer was a bit different from the actual question. It is because the representatives of Google are careful about answering questions. It happens more when the matter is about penalty and ranking criteria. Answering too many questions about penalties may encourage "grey hat" behavior.
You must not worry about the penalties, as backlinks will not be valuable in the future. Google is becoming more adept at how the content aligns with the remaining web. Thus, the algorithm of Google will not need to depend on the inbound links.
Read more: Strength of backlinks is going to fall, says Google
More news:
Meta earns MRC accreditation for content-level brand safety on Facebook
Google Ads Performance Max New Features & Best Practices