Neeva seeks to expand user base with free subscriptions
Neeva, the ad-free, private search engine co-founded by former SVP of Google Ads Sridhar Ramaswamy, has launched a free basic subscription as an alternative to its full-featured subscription, which costs $4.95 per month. While a worldwide rollout is planned, both subscriptions are currently only available to users in the U.S.
Why we care. Newer search engines, like Neeva, DuckDuckGo and Ecosia, are finding novel ways to differentiate themselves from Google and Bing by rallying behind a unique selling point to appeal to a niche, but enthusiastic user base. A subscription fee can be a strong deterrent for new user acquisition, and Neeva is notably one of the few search engines that charges one.
"Even with a limited trial period, hundreds of thousands of users search with Neeva every month, and we think that the introduction of a free tier will drive this to new heights," the company said in the announcement. If Neeva's free offering gains traction, search marketers may need to pay attention as organic campaigns will be crucial for reaching Neeva's users.
However, if free users don't upgrade to the paid subscription, Neeva may have to adjust its strategy, especially if it can't compensate for the additional cost of those users with ad revenue.
Free vs. premium. Free subscribers have access to Neeva's ad-free search engine, however, customization options may be limited.
The premium subscription includes everything in the free subscription, but also includes access to Neeva's latest search features, membership in a Neeva-hosted community, access to a monthly Q&A with the founders and additional privacy tools, such as a VPN and password manager.
Source: Neeva seeks to expand user base with free subscriptions
Google Gives Sites More Indexing Control With New Robots Tag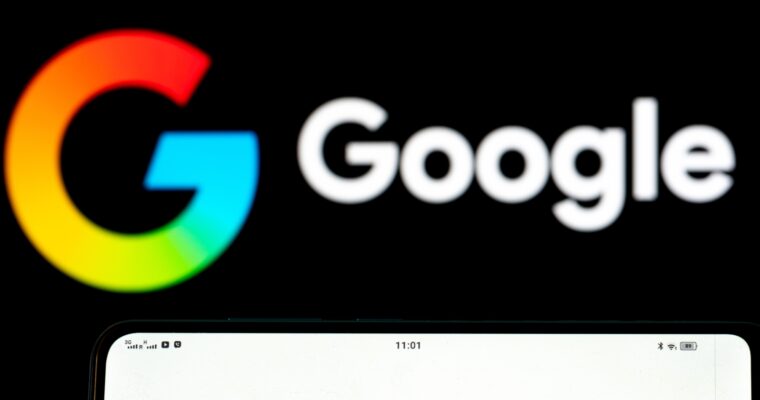 A new robots tag, called indexifembedded, lets websites give Google more direction over which content to index in search results.
With this tag you can tell Google to only index content on a page if it's embedded through iframes and similar HTML tags.
The indexifembedded tag overrides the noindex tag.
That means you can use noindex to keep a whole URL out of search results, and apply the indexifembedded tag to make a specific piece of content indexable when it's embedded on another webpage.
Google says it created this tag to fix an issue affecting media publishers:
"… while they may want their content indexed when it's embedded on third-party pages, they don't necessarily want their media pages indexed on their own."
When To Use The Indexifembedded Tag
This new robots tag is not something that applies to a lot of publishers, as it's intended for content that has a separate URL for embedding purposes.
For example, a publisher of a podcast may have webpages dedicated to each podcast episode, which each have their own URLs.
Then there would be URLs pointing directly to the media, which other sites can use to embed the podcast on one of their pages.
Such a URL might be used when inserting a podcast episode as a source of reference, like I recently did in an article about Googlebot crawling.
How To Use The Indexifembedded Tag
There are two ways to use this new robots tag.
To enable your content to be indexed only when it's embedded on other pages, add the indexifembedded tag in combination with the noindex tag.
See an example of what the code would look like in the image below:

Alternatively, you can specify the tag in the HTTP header.
Refer to the image below for an example of how that would look.

Currently, only Google supports the indexifembedded tag.
Source: Google Gives Sites More Indexing Control With New Robots Tag
Jetpack Discovers Backdoor in Popular WordPress Themes, Plug-Ins
AccessPress Themes customers should be on the lookout for updated versions of the company's WordPress themes and plug-ins, because according to Jetpack, older versions of the popular add-ons were compromised to distribute backdoors as part of a supply chain attack.
Jetpack says it discovered the backdoored versions of these add-ons in September 2021. It disclosed the problem to AccessPress Themes a few days later, but it didn't receive a response until it escalated the issue to the WordPress.org plug-ins team in October 2021.
AccessPress Themes then "immediately removed the offending extensions from their website," Jetpack says, and by January the company had released updated versions of most of the plug-ins. But it still hasn't updated any of the affected themes, according to Jetpack's advisory.
That means AccessPress Themes customers' response will depend on whether they're using one of the company's themes or one of its plug-ins. Jetpack says the former group should find a new theme; the latter group should make sure updated versions of the plug-ins are installed.
Source: Jetpack Discovers Backdoor in Popular WordPress Themes, Plug-Ins
Google Says It's Not Possible To Prevent Outages
Google says it's impossible to prevent outages from happening, but the company is aiming to get better at alerting the community when issues are detected.
This topic is discussed by Google's Search Relations team, which is made up of John Mueller, Martin Splitt, and Gary Illyes.
Together, in the latest episode of the Search Off the Record podcast, they discuss what to expect from Google in 2022 and beyond.
Among the topics they address is whether there will be fewer outages this year.
Unfortunately, Google can't make that promise.
However, you can expect more communication from Google when outages and bugs are discovered.
Here are some highlights from the discussion on Google outages.
Google Outages Will Continue To Happen
As Illyes says, Google runs on computers, and they're prone to outages from time to time.
As Mueller notes, it seemed like outages were occurring more frequently toward the end of last year, but that wasn't necessarily the case.
Illyes goes on to explain how that perception was created as a result of Google improving its communication around outages.
Google To Be More Transparent About Outages
Illyes says it's not that there were more outages, it's that Google started to announce outages that previously would have gone unnoticed.
You can expect more of that communication going forward.
Even if an outage isn't noticed by the search community, Google will still announce them when they're discovered internally.
While it may seem like there are more outages occurring, it's just Google acknowledging and talking about them more.
It's not that there are actually more outages happening.
Source: Google Says It's Not Possible To Prevent Outages
More News:
Instagram Subscriptions Let Creators Make Monthly Recurring Income
Shopify chat bug leads to titles with (1) in Google's search results