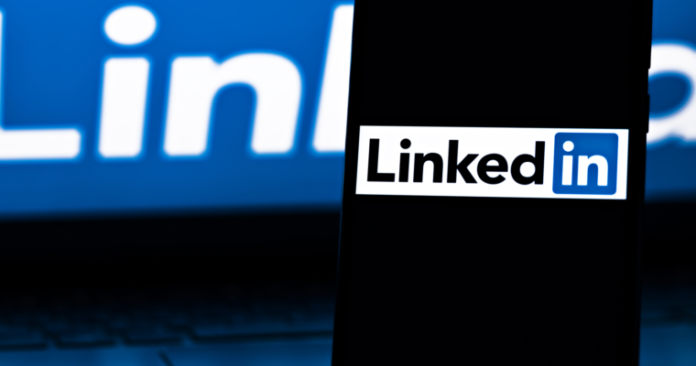 Freelancers can now offer their services on LinkedIn's new gig marketplace
LinkedIn has officially launched a marketplace that competes with platforms like Fiverr and Upwork, giving freelance SEO and PPC professionals a new place to market their services. The LinkedIn Service Marketplace, which first launched as a beta in March, has already attracted two million users, according to LinkedIn.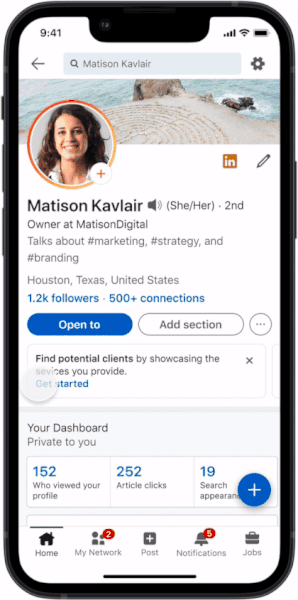 How it works for service providers. Professionals can set up a service page from their LinkedIn profile, as shown above. Your service page will show an overview of the services you provide, ratings and reviews from previous clients and whether you have mutual connections with a prospective client. Service pages are linked to your profile, so your identity and page are connected.
The service page also has a dashboard that can be used to manage requests, messages, reviews and client lists.
How it works for potential clients. Potential clients can search for freelance service providers through LinkedIn's search functionality, using the "Services" filter. They can also submit a request for a proposal or message a provider without having to connect with or follow them first.
Read More: Freelancers can now offer their services on LinkedIn's new gig marketplace
Google Drops Sites Hosted on SiteGround
SiteGround has confirmed a serious issue that has caused Google to stop crawling many sites hosted there since Monday. Publishers are panicking as web pages and ecommerce store products drop out of Google.
SiteGround has posted various updates to the problem but it is still unclear what exactly is causing the issue. That in turn is causing more concern with some publishers to tweet that they are done and moving away to other web hosts.
Problem Apparently Started On Monday
The problem at SiteGround began on Monday when publishers noticed Google had stopped crawling their sites.
"Really fast"? This issue has been going on since Monday. Small businesses and websites that rely on Google traffic now have lost four days of revenue because of Siteground. Do you think that's acceptable?
— Kim (@ichangedmyname) November 11, 2021
SiteGround Initially Denies Problem at Their End
SiteGround initially tweeted on Wednesday that they could not identify any problems on their end.
"We've received reports that a number of Google bot networks cannot crawl some websites using our DNS service.
After thoroughly audit of our DNS, we can confirm there is no blocking on our end that prevents such crawling, nor we see any logs suggesting an issue with our systems."
SiteGround "Escalates" Issue to Google
SiteGround next punted the issue over to Google, apparently assuming the problem was there and that Google could fix it.
"We have escalated the issue to Google and we are working to troubleshoot and identify the cause of the problem. We will keep you updated once there's more information or the problem is fixed."
SiteGround Denies Problem at Their End
SiteGround followed up by distancing themselves from the problem with a subsequent tweet to essentially say they can't fix it because nothing on their end is broken.
SiteGround Passes Ball to AWS and Google
Eventually SiteGround seemed to identify a problem on Thursday morning, tweeting: 
"Update on the issue reported by some users regarding Google bots unable to crawl their sites:
We traced it down to a network issue between AWS Global Accelerator service and Google. We're collaborating with engineers from both teams to fix it. We appreciate your patience!"
Source: Google Drops Sites Hosted on SiteGround
Facebook says short posts have the most views while hate speech drops on platform
On Tuesday, Facebook published its Q3 2021 transparency reports, including reports on its most widely viewed content and community standards enforcement. The Widely Viewed Content Report shows a clear pattern in the top 20 most viewed posts and the Community Standards Enforcement Report shows that the prevalence of hate speech on Facebook has decreased for the fourth consecutive quarter.
The top 20 most widely viewed posts. As was the case in Q2, when Facebook published the first edition of its Widely Viewed Content Report, the top 20 posts cumulatively accounted for about 0.1% of all U.S. content views. "Our goal is to be transparent about our most viewed content, and to shed light on the fact that while an individual piece of content might be viewed by a very large number of people, Facebook is so large that the content will only represent a small fraction of total views in News Feed in the US that quarter," the company said, "In short, it is not very common for different people to see the same content in their News Feeds."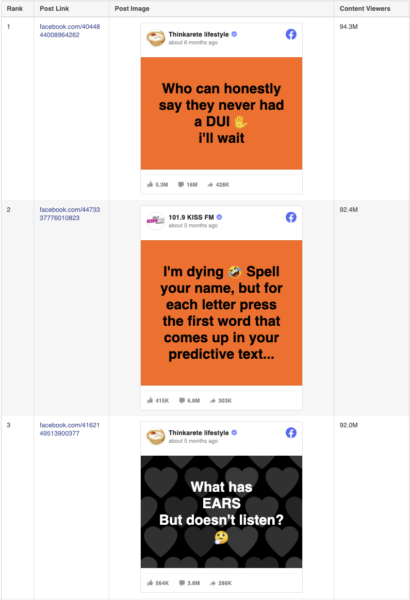 Hate speech is down quarter-over-quarter. In Q3, there were three views of hate speech for every 10,000 content views, according to the report.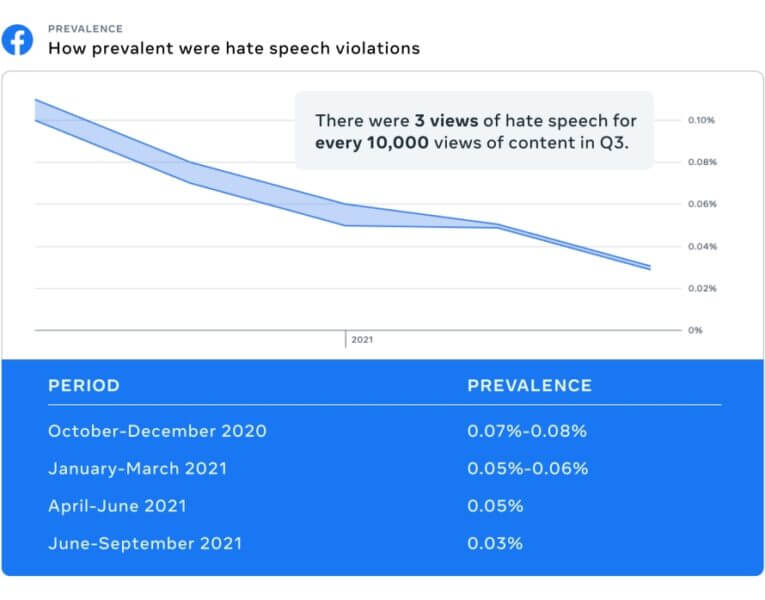 Source: Facebook says short posts have the most views while hate speech drops on platform
YouTube Removes Dislike Counts On All Videos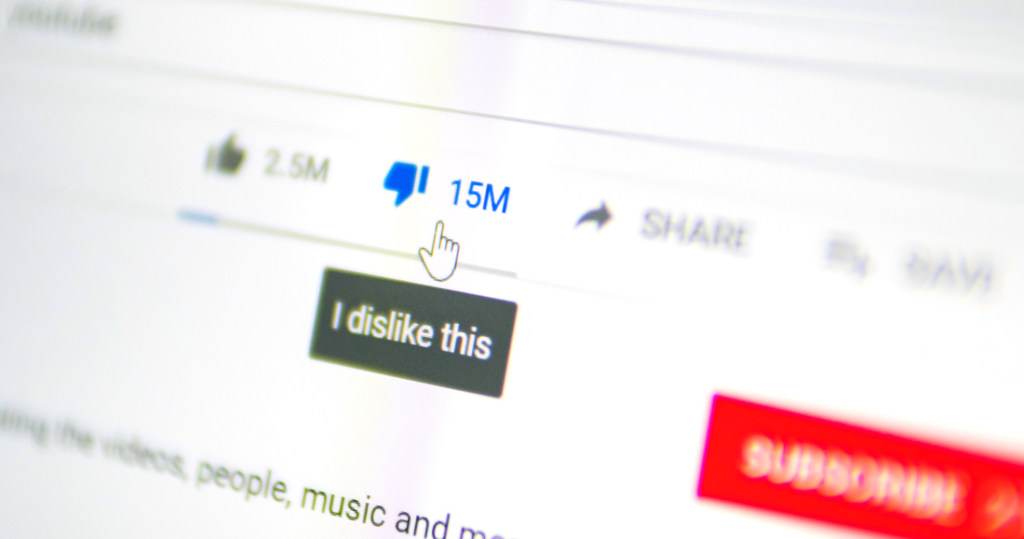 YouTube is removing public dislike counts on all videos, though the dislike button will remain available for users to customize their recommendations.
This permanent change follows an experiment earlier this year where YouTube removed dislikes to see if it would help reduce "dislike attacks."
"As part of this experiment, viewers could still see and use the dislike button. But because the count was not visible to them, we found that they were less likely to target a video's dislike button to drive up the count. In short, our experiment data showed a reduction in dislike attacking behavior."
According to YouTube, when users collectively dislike a video it's a form of harassment against creators. Removing public dislike counts is designed to reduce said "harassment."
YouTube is removing public dislike counts on all videos, though the dislike button will remain available for users to customize their recommendations.
The button is now a tool viewers can use to customize the recommendations they receive across YouTube.
Channels can see how many dislikes their videos receive, if they choose to, in YouTube Studio along with other metrics.
YouTube acknowledges that the decision to remove dislike counts will not sit well with everyone:
"We heard during the experiment that some of you have used the public dislike count to help decide whether or not to watch a video. We know that you might not agree with this decision, but we believe that this is the right thing to do for the platform."
Source: YouTube Removes Dislike Counts On All Videos
Gmail is awash with bait attack phishing emails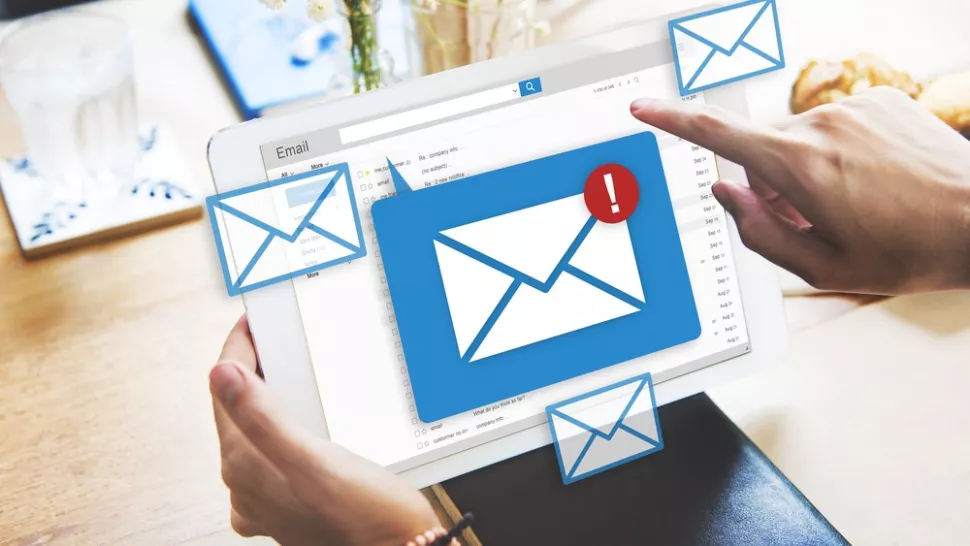 Cybercriminals have begun researching potential victims in order to collect information that will help improve the odds of their phishing attacks being successful.
According to a new report from the IT security company Barracuda Networks, these bait attacks are one technique employed by cybercriminals to test out email addresses they've acquired and see who is willing to respond.
The firm's researchers surveyed 10,500 organizations to find that just over 35 percent of them were targeted by at least one bait attack in September 2021 with an average of three distinct mailboxes per company receiving one of these messages.
As the emails sent out in bait attacks don't include any phishing links, malicious attachments or malware, they're able to bypass many email security systems and arrive successfully in organizations' inboxes.
Source: Gmail is awash with bait attack phishing emails
More News:
WordPress Security Just Leveled-Up
Facebook Shutting Down Facial Recognition