4 new Instagram ad surfaces and tools
Over the last few weeks, Instagram has been introducing new surfaces (what Instagram calls placements) and ad creative tools to give businesses more options to create engaging posts, reach more customers, and grow their brand.
Music optimization for Reels
To increase the adoption of Reels, Instagram has introduced free, high-quality songs from the Meta Sound Collection library. These songs can be added to Carousel Ads on Reels. You can select a song from the library or allow the app to automatically select a song based on the content.
Explore home and profile feed ads
Explore home is the grid that you see when you click the Explore tab. This feed will now feature ads to reach people in the earliest stages of discovering new content they may be interested in.
Ads in profile feeds are also being tested for non-teen, public profiles. This is the feed experience that people can scroll through after visiting another account's profile and tapping on a post.
Monetization options. As a part of this test, we will experiment with a monetization opportunity that will allow eligible creators to earn extra income from ads displayed in their profile feeds, beginning with select U.S. creators.
AI-powered multi-advertiser ads
Multi-advertiser ads allow businesses to be discovered by "people who are in a shopping mindset and have recently engaged with relevant businesses content in the feed."
When a person expresses commercial intent by engaging with an ad, the AI delivers more ads from other businesses they may be interested in.
AR Ads
An open beta of AR has been launched in both feed and stories. The AR experience is powered by Spark AR and brands can encourage people to interact with the effect through their surroundings.
Dig deeper. Read the full announcement and learn more about the new Instagram ad surfaces and features here.
Why do we care? More ads on Instagram don't seem like a good thing for users. Too many ads and a negative platform experience could make more users stop using the app, making the ads less effective for brands.
Source: 4 new Instagram ad surfaces and tools
Facebook offers new ways to customize your feed
Facebook has just announced two new ways for you to customize your feed. The new features will allow you to show more or less of the content that's suggested to you based on the platform's AI.
Show more of what you like, and less of what you don't. The first new feed-ture is the ability to select Show more or Show less on posts from people and communities you're connected to as well as posts that Facebook recommends.
Selecting Show more will temporarily increase the ranking score for that post you liked. Selecting Show less will decrease that post's ranking score. These scores help to make the AI smarter, more responsive, and tailored to your preferences.
The Show more, Show less feature should be available soon and will be periodically shown on posts in your feed. You can access the Show options by clicking the three-dot menu in the upper right corner of the post.
Customize posts from friends, family, and groups. Facebook is also testing new ways for users to be able to customize posts they see from friends and family, Groups, Pages, and public figures you're connected to. 
You can find those tools in the Feed Preferences section of your account.
Source: Facebook offers new ways to customize your feed
Google Integrates The Google Tag With Ads & Analytics
Google makes it easier to implement the Google tag via integrations with Google Ads, Google Analytics, and popular CMS platforms.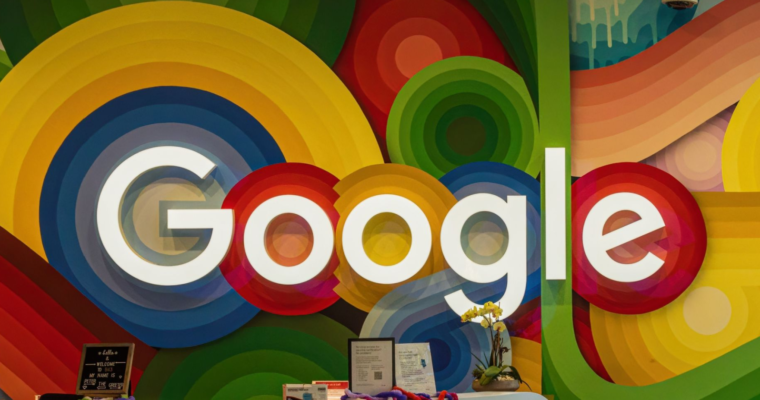 Google is making it easier to implement the Google tag across an entire website by integrating it with Google Ads and Google Analytics.
Sitewide tags are essential to understanding how customers interact with a website and its ads.
However, it isn't easy to set up and manage tags without technical expertise.
In August, Google rolled out a single, reusable Google tag that helps advertisers set up and manage sitewide tags.
The Google tag allows advertisers to do more across different Google products and accounts without changing a website's code.
Now, Google is rolling out additional capabilities that simplify the setup process and provide more visibility into a site's measurement coverage.
Tag Coverage Summary
To improve measurement accuracy, tagging should be used across all website pages. Now, you can quickly determine whether your Google tag has been implemented on all of your website's pages using the new tag coverage summary.
The tag coverage summary will also suggest pages that may not have been properly tagged to ensure they're included.
Integration With Google Ads & Analytics
To make Google tag even easier to use, businesses and advertisers will soon be able to find Google tag capabilities directly integrated into Google Ads and Google Analytics.
This integration removes the need to add more code to your website.
Source: Google Integrates The Google Tag With Ads & Analytics
WordPress.org Plugin Developers Demand Transparency Regarding the Removal of Active Install Growth Data
Frustrations are mounting, as WordPress.org plugin developers plead with WordPress leadership to restore access to the active install growth data for plugins after it was removed last weekend without any public discussion. A ticket calling for bringing back the charts is home to a heated discussion on the matter but so far the developer community has not been able to get any clear answers on why access to the data was cut off.
In his first response on the ticket, Matt Mullenweg asked developers to explain their reasoning for bringing the stats back, without communicating why they were removed in the first place, asking them to present "that side of the argument." No decision-makers have confirmed this to be a security issue.
WordPress plugin developers may never know the details behind this chart's removal. If it is in fact a security issue, this could have been confirmed in a transparent way by the people involved. Instead, plugin developers have been set on edge by the demand that they present their side of the argument for bringing back the stats.
Source: WordPress.org Plugin Developers Demand Transparency Regarding the Removal of Active Install Growth Data
More news:
YouTube Shorts Adds Another TikTok Feature – Voice Narration
GA4 now has an enhanced measurement option for Form interactions