YouTube is testing a new "Promotions" Tab
YouTube has added a Promotions Tab to let creators promote their channels and videos without needing to go through the Google Ads Manager.
The new Promotions Tab is within YouTube Studio and is a way to make buying ads easier, versus going through the traditional Google Ads Manager route. If creators have access to the new tool, they'll find the tab within the Promotions section on the Content Page of Studio.
What YouTube says. YouTube thinks the new Promotions Tab will get a lot more channel managers running quick promotions for their content.
"We've heard that creators want more tools to help grow their channel and reach a wider audience, so we are testing a simpler end-to-end workflow in Studio instead of through Google Ads. If you're in this experiment, you'll see a new "Promotions" tab in the Content page of Studio."
Source: YouTube is testing a new "Promotions" Tab
Apple's quest to kill off the password is heading in the right direction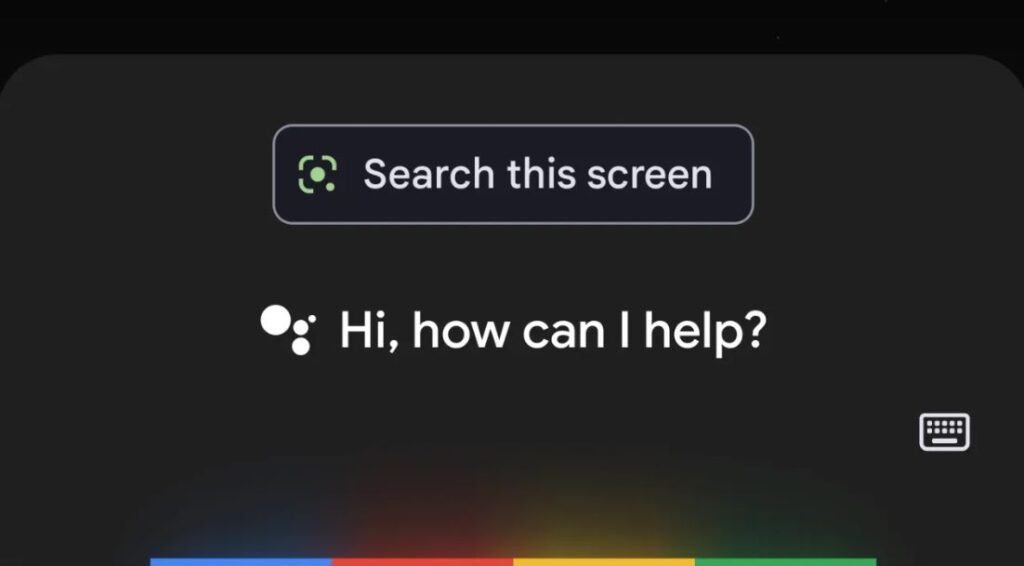 Apple has made public new figures that suggest its bid to eliminate passwords once and for all is heading in the right direction.
In conversation with 9to5Mac(opens in new tab), Apple revealed that 95% of iCloud users have already enabled two-factor authentication (2FA), a prerequisite for the adoption of its new passwordless authentication standard.
The data suggests that practically all accounts are set to benefit immediately from Apple Passkeys, when the system begins to roll out with iOS 16, iPadOS 16 and macOS Ventura.
Apple Passkeys
Detailed at WWDC 2022, Apple Passkeys is a new way for users to log in to accounts and services, without ever having to create a password.
Based on FIDO standards, Passkeys replaces traditional passwords with digital keys unique to each account. These keys are end-to-end encrypted (meaning not even Apple has access to them) and remain on-device at all times, never sitting on a web server.
To create a new passkey and log into an account using an existing one, Apple users will have to verify their identity using Touch ID or Face ID. And passkeys will also sync across all Apple devices via iCloud Keychain, simplifying the log-in process.
Source: Apple's quest to kill off the password is heading in the right direction
Microsoft Ads (again) extends RSA migration to Feb. 2023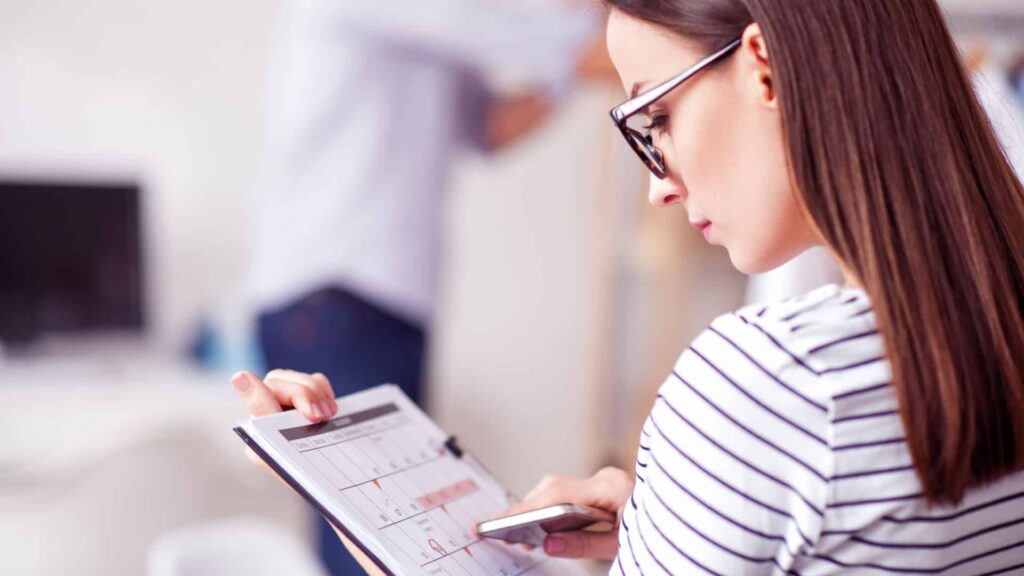 Advertisers now have five additional months to migrate their expanded text ads to RSAs.
The new extended deadline. In April we reported that Microsoft was extending the original June 30 deadline to August 29. Today Microsoft announced that they were once again, extending that deadline to February 1, 2023. Microsoft says the extension is in response to advertisers need for more time.
Expanded Text Ads (ETAs) will continue to serve with RSAs but advertisers will no longer be able to create new or edit existing ETAs.
What Microsoft says. Microsoft says that advertisers who have switched from ETAs to RSAs see an average of 7% conversion rate improvement in their performance.
You can read the announcement here.
RSA best practices. If you're still migrating your ads, Microsoft suggests the following best practices:
Source: Microsoft Ads (again) extends RSA migration to Feb. 2023
Netflix considers a new ad-supported plan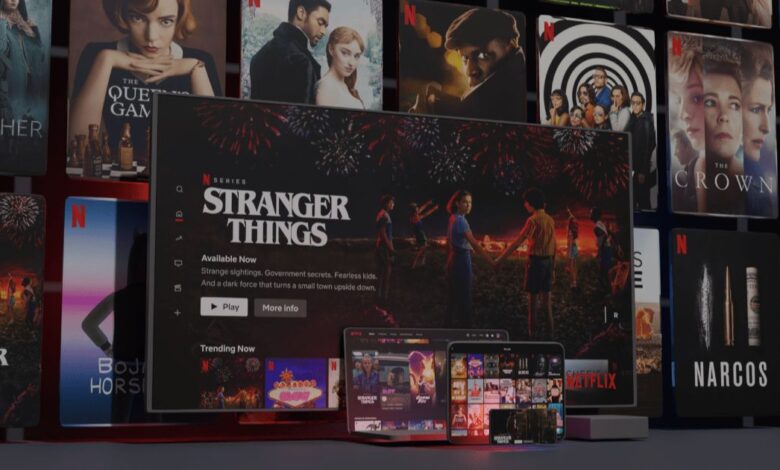 Netflix Inc. is considering charging about $7 to $9 a month for its new advertising-supported plan, half of its current most-popular plan, which costs $15.49 monthly with no commercials.
The company plans to launch its budget-friendly option in the year's final three months across at least half a dozen markets. However, as Bloomberg reported, the full rollout may have to wait until early next year.
The streaming giant plans to sell about four minutes of commercials per hour for the ad-supported service, far less than most of its peers, according to people familiar with the company's plans.
The company will show advertisements before and during some programs, but not after. It's also telling advertisers it wants to make smaller deals upfront, so it doesn't overpromise and overwhelm viewers with the spots, said the people, who declined to be identified because the discussions are private.
Netflix has declined to comment on any specifics about its plans, and many advertisers, partners, and investors still have questions.
Netflix's goal is to attract subscribers willing to watch some ads in exchange for a lower monthly rate. As the streaming TV pioneer prepares to introduce advertising, it's trying to strike a careful balance between reaching a more cost-conscious consumer and offering a pleasant experience.
Source: Netflix considers a new ad-supported plan
Google tests Quick Read, 5 Min. Read labels in search results
Google is testing two new labels in search results:
What it looks like. The labels were shared on Twitter. Here are screenshot of both types, via @Ozaemotion and @lilyraynyc: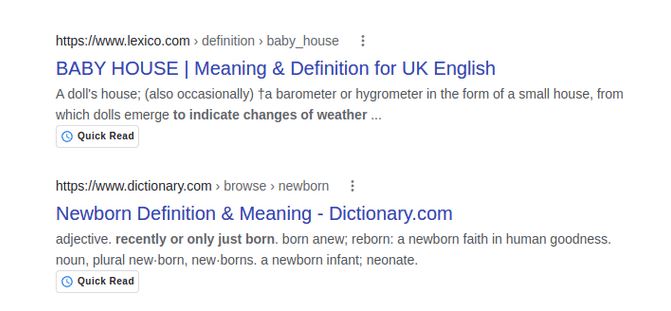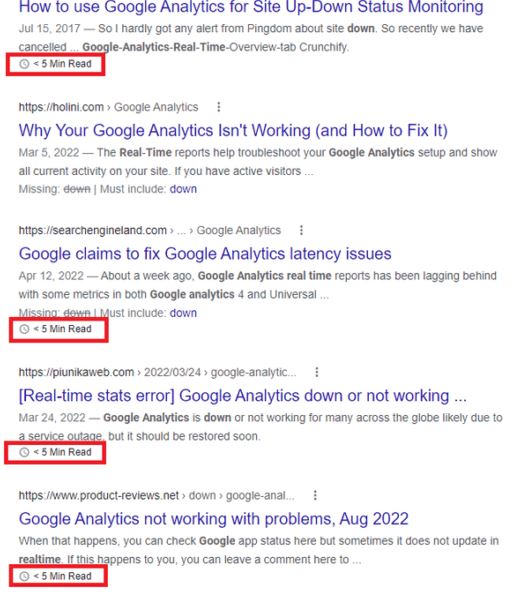 Short content can be helpful content. For nearly a decade, skyscraper content and 10x content have been popular concepts. In short, the idea behind both was that "length is strength."
Some SEO correlation studies appeared to back up the idea because Page 1 of Google is full of articles at 1,000+ words.
However, word count is not a ranking signal. And searchers have been growing tired of clicking on articles that discuss the entire history of a topic before finding the answer to their question buried somewhere in a 2,000+ word blog post.
Axios has built an entire news strategy around smart brevity.
Does that mean all long-form content is bad? No. In some industries, longer content is good, necessary and acceptable.
There is also no need to revisit your content strategy at this point. Don't edit or break up all your stories so they have a reading time of 5 minutes or less.
Source: Google tests Quick Read, 5 Min. Read labels in search results
More News:
Twitter To Let Users Filter Unwanted Replies
A 3-phased approach to proactive online reputation management