DuckDuckGo To Release Desktop Version Of Mobile App
DuckDuckGo is working on a desktop version of its mobile app, which offers a private browsing experience that's said to be faster than Google Chrome.
It's not a "privacy browser," as DuckDuckGo makes sure to clarify in an announcement.
Rather, it's being referred to as: "an everyday browsing app that respects your privacy."
That could be PR lingo for what actually ends up behaving as a privacy browser, but we'll have to wait and see when the product officially launches.
What's the difference between a privacy browser and a private browsing app?
DuckDuckGo says the difference is defined by how its app is built:
"Instead of forking Chromium or anything else, we're building our desktop app around the OS-provided rendering engines (like on mobile), allowing us to strip away a lot of the unnecessary cruft and clutter that's accumulated over the years in major browsers."
Not to be confused with DuckDuckGo's extension for the Chrome desktop browser, its private browsing app will be a standalone product.
The desktop app will offer a number of advantages over using Chrome with the DuckDuckGo extension installed.
Source: DuckDuckGo To Release Desktop Version Of Mobile App
Google Ads issue affected a significant subset of users, now resolved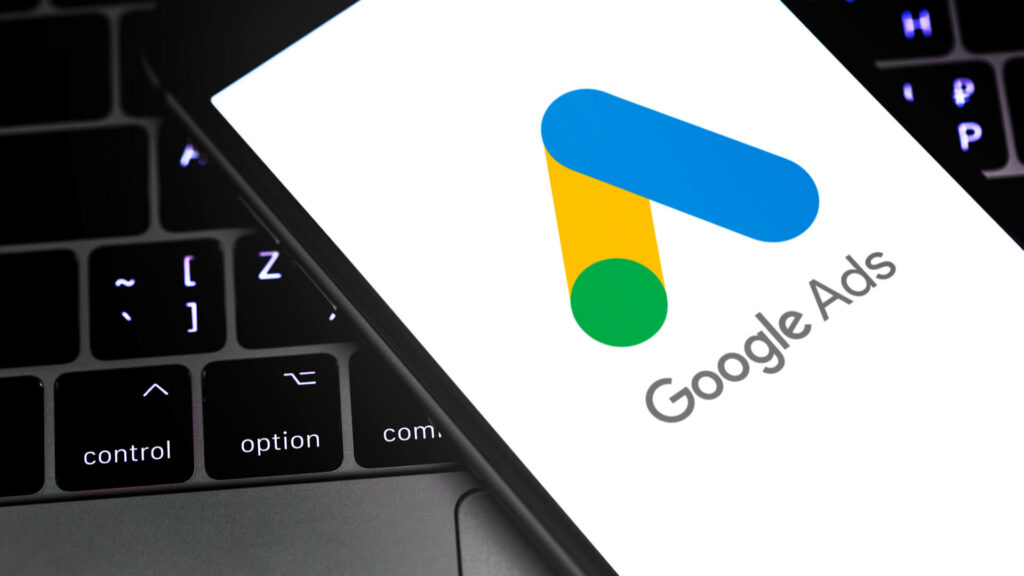 Google has confirmed an issue with Google Ads that is "affecting a significant subset of users," the company posted on the Google Ads status dashboard. Google updated the dashboard to say the issue is now resolved.
The notice. Google posted at 3:22pm ET "we're aware of a problem with Google Ads affecting a significant subset of users. We will provide an update by Dec 22, 2021, 1:00 AM UTC detailing when we expect to resolve the problem. Please note that this resolution time is an estimate and may change. The affected users are able to access Google Ads, but may not have access to the most recent data."
What is the issue. Google wrote that the Google Ads conversions that use non-First/Last Click attribution models, such as Data Driven Attribution, may be delayed up to 24 hours.
Simon Poulton complained about this on Twitter saying "seems like there might be some conversion pipeline latency / undercounting going on with Google Ads today."
It seems like this is just a reporting issue and hopefully Google will be able to restore that data.
Fixed. Shortly after posting this story, Google updated the status to report the issue is resolved. Google wrote "the problem with Google Ads has been resolved. We apologize for the inconvenience and thank you for your patience and continued support. The affected users are able to access Google Ads, but may not have access to the most recent data." "Conversions delayed by this incident, those making use of non-First/Last Click attribution models, are now present in Google Ads," Google added.
Source: Google Ads issue affected a significant subset of users, now resolved
Google Loses Top Domain Spot To TikTok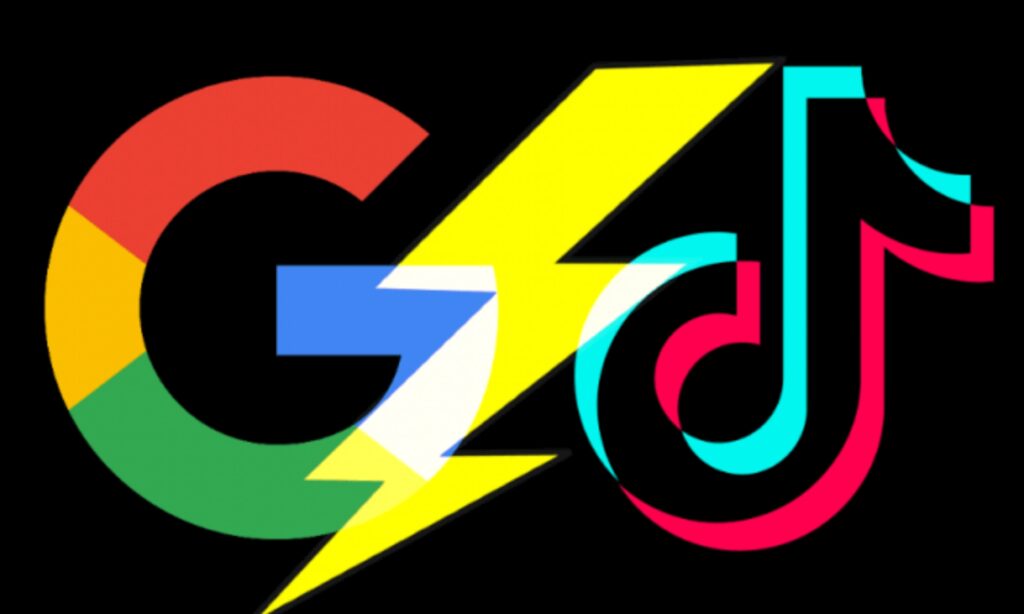 Google is no longer the world's most popular domain after being dethroned by TikTok, according to rankings from web security company Cloudflare.
The list of most popular domains is part of Cloudflare's Year in Review report and represents domains that gained the most traffic from one year to another.
Google.com — which includes also includes Maps, Translate, and News among others — ended the previous year as the leader in Cloudflare's rankings.
At that time, TikTok was ranking in the 7th position.
TikTok.com is now ending 2021 with a leap toward top spot ahead of Google, Facebook, Amazon, and other world leading domains.
Here's the full list of the top 10 most popular domains as of late 2021:
TikTok.com
Google.com
Facebook.com
Microsoft.com
Apple.com
Amazon.com
Netflix.com
YouTube.com
Twitter.com
WhatsApp.com
Cloudflare describes TikTok's journey toward becoming the most popular domain throughout the year 2021:
"It was on February 17, 2021, that TikTok got the top spot for a day. Back in March, TikTok got a few more days and also in May, but it was after August 10, 2021, that TikTok took the lead on most days. There were some days when Google was #1, but October and November were mostly TikTok's days, including on Thanksgiving (November 25) and Black Friday (November 26)."
Also included in Cloudflare's report are lists of the most popular social media domains, most popular e-commerce platforms, and most popular video streaming sites.
To no surprise, Amazon ended the year as the most popular e-commerce domain, followed by Taobao, Ebay, and Walmart.
The list of most popular video streaming sites was dominated by giants such as Netflix, YouTube, and HBOMax. Interestingly, Twitch didn't manage to crack the top 10.
Source: Google Loses Top Domain Spot To TikTok
Microsoft Advertising CVP Rik van der Kooi announces departure
After more than a decade leading Microsoft Advertising, Rik van der Kooi, the platform's corporate vice president, announced his departure on Wednesday. Rob Wilk, vice president at Microsoft Advertising, will step up to lead the platform.
Why we care
van der Kooi's departure signals the end of an era of leadership at Microsoft Advertising and the start of a new one. "[van der Kooi's] leadership has been instrumental in Microsoft Advertising's growth over the last 10+ years," John Lee, head of evangelism at Microsoft Advertising, told Search Engine Land.
"The decision to promote Rob Wilk into the leadership role is significant for continuity and the ongoing success of the Microsoft Advertising business [and] platform," Lee said, adding, "In short, Microsoft Advertising is in a very good place with growth and momentum for the future."
Additionally, new leadership often brings change, which may affect many (if not all) advertisers on Microsoft's platform. It's not clear what changes Wilk will make, but it's something marketers should expect in 2022.
More on the news
Rob Wilk has led Microsoft Advertising's global strategic sales team for the last six years and has more than 25 years of advertising and media experience. Prior to working at Microsoft, he was the vice president of sales at Foursquare.
During his tenure, van der Kooi helped to launch the Microsoft Audience Network (which is now available in 25 markets worldwide) and played a role in the acquisition of e-commerce advertising vendor PromoteIQ, among other accomplishments.
Source: Microsoft Advertising CVP Rik van der Kooi announces departure
800,000 WordPress sites still vulnerable to simple takeover attacks
Despite two critical flaws in a popular WordPress plugin being patched weeks ago, hundreds of thousands of webmasters are yet to deploy the update, putting their sites at risk of takeover attacks.
The "All in One" SEO WordPress plugin was vulnerable to two flaws – CVE-2021-25036, which is a critical Authenticated Privilege Escalation flaw, and CVE-2021-25037, a high-severity Authenticated SQL Injection bug. 
In total, three million sites were vulnerable to the flaw. In the past two weeks, since the patch was issued by the plugin's developers, more than two million plugins were updated, leaving some 820,000 still vulnerable.
Updating the plugins fast
Even though the flaws require the attacker to be authenticated with WordPress, they only need low-level permissions, such as Subscriber, to work. Usually, a Subscriber can only post comments and edit their own profile, but with CVE-2021-25036, they can elevate their privileges and remotely execute code on vulnerable sites.
Automattic security researcher Marc Montpas, who first spotted the flaws, says abusing these flaws on vulnerable sites is easy, as all the attacker needs to do is change "a single character to uppercase" to circumvent all privilege checks.
Webmasters using the All in One SEO WordPress plugin should make sure they update it to version 4.1.5.3. 
Serious flaws that come with WordPress plugins are a relatively common occurrence.
The same month, the "Preview E-mails for WooCommerce" plugin was also found to hold a serious flaw, potentially allowing attackers complete site takeover. The plugin was used by more than 20,000 sites. 
Source: 800,000 WordPress sites still vulnerable to simple takeover attacks
More News:
SMS Marketing For Local Business: Trends You'll Need In 2022
All In One SEO Vulnerability Affects +3 Million Sites
Catastrophic Log4j Security Fail Threatens Enterprise Systems & Web Apps Worldwide