Non-stop updates: SEOs share the impact on their day-to-day, work-life balance, and career outlook
This year, Google rolled out an unusually high number of updates. As a matter of fact, the company released a local search update as we conducted interviews for this article. Google updates can be frustrating for brands and businesses because they might negatively impact their visibility, ceding rankings to competitors and impacting traffic and/or revenue.
The heightened frequency of updates this year may intensify that experience, which means that SEOs might also be under more pressure to identify issues and implement solutions. But, there are many types of SEOs working across different verticals as well as at agencies and in-house, and their respective experiences vary.
To provide a comprehensive picture of what it's like to work in this environment, five SEOs have shared how their workload changes after updates rollout, how their clients might respond, along how this year's updates have changed their work-life balance and career outlook.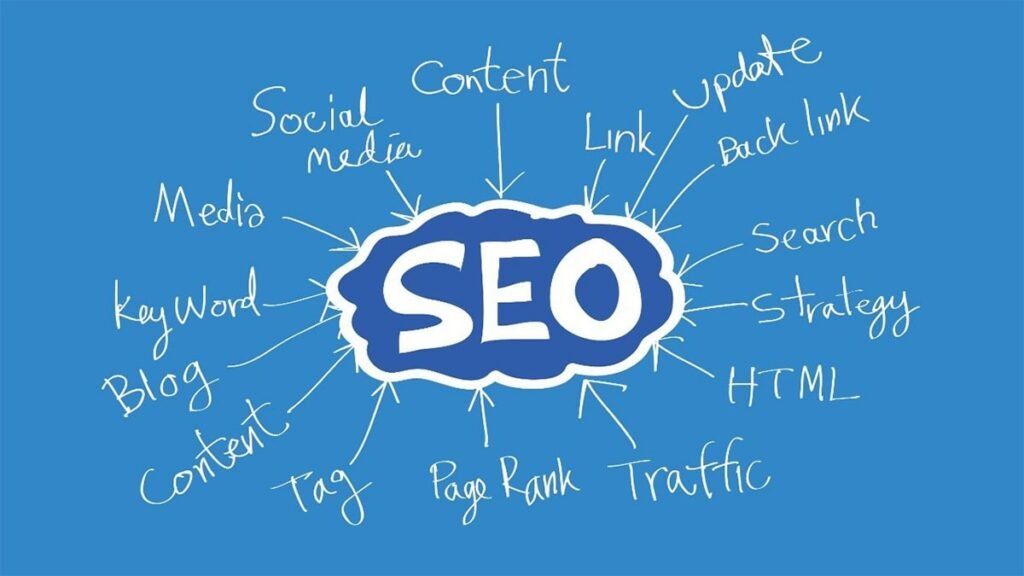 The goal of search engines is to provide users with the best possible experience, which is what brands should be focusing on as well. The overlap means that, regardless of what updates may come, SEOs always have a north star to guide them.
"I see the Google updates as a way to emphasize that the purpose of SEO is to serve users and move away from the idea that 'ranking and traffic is everything,'" Anconitano said, noting that ROI and conversions are more significant business metrics. "The only way to generate conversions is to serve users well. Being first in Google helps, but being relevant matters more than anything else, both in Google's and users' eyes," she said.
Read more: Non-stop updates: SEOs share the impact on their day-to-day, work-life balance, and career outlook
5 ways marketers can support entry-level SEO talent
Despite almost two years of massive societal and market transformation, the SEO industry has remained largely intact. In fact, it's expanded far beyond its prior reach.
"Rewind to March 2020, with the COVID-19 pandemic beginning — people couldn't go in stores, so they went online to buy their products," said Abby Reimer, SEO manager at marketing agency Uproer, during her session at SMX Next. "With that, you saw a lot of businesses prioritizing their website and their online search presence, naturally leading to an increase in the need for SEO."
"The demand for SEO has increased; however, the supply has not," she added.
Like many industries, entry-level SEOs are often undervalued, making it difficult to land a relevant job when starting their careers. But, with such a high demand for their expertise, marketers and brands would be wise to capitalize on their talent.
Reimer says focusing on entry-level talent and training them to become senior-level SEOs can:
Bring in a much larger pool of candidates;
Make it easier on your budget; and
Increase diversity in your organization as well as within the SEO industry.
Read more: 5 ways marketers can support entry-level SEO talent
The 'Vicinity Update': Winners and losers from the November 2021 local update
Google announced last week that it rolled out an update to the local search and map pack results. It began on November 30 and finished on December 8.
We noticed really dramatic differences in ranking on December 6, 2021. My agency named the update "The Vicinity Update" because the most significant impact we saw was that Google made it so that smaller, less established businesses that are closer to the user are now ranking better than overpowered businesses further away. Google said that it "rebalanced" the factors that make up the algorithm and we have observed that proximity got a big boost while some relevance factors declined.
Google has weighted keywords in the business name too heavily for as long as I can remember. This often leads to businesses adding them, regardless of the fact that it breaks Google's guidelines, because it has such a significant impact on ranking It has also led to Google showing fake listings in the search results instead of real businesses. With this update, businesses that are newer and trying to follow Google's guidelines should have a much greater shot of ranking.
If you have questions about how the algorithm update impacted you, feel free to chime in over at the thread at the Local Search Forum.
Read more: The 'Vicinity Update': Winners and losers from the November 2021 local update
Google Confirms Links To 404 Pages Are Not Counted
If you have a lot of links to your site, but some of those links are pointing to pages that no longer exist and serve a 404 not found status code – those links technically are not helping or hurting your site in Google Search. John Mueller of Google said on Twitter if "the link goes nowhere, so we drop it."
John explained this as if "you recommend something that doesn't exist anymore, it's really a useful recommendation, right?" The same thing with links, if Google finds links that lead to something that no longer exists, is that a useful recommendation? The answer is no and Google does not count them.
Read more: Google Confirms Links To 404 Pages Are Not Counted
Google SearGoogle Search Ranking Algorithm Tremors Continue & It's Big
Are you dizzy yet? The Google search results are still super volatile and we are seeing high levels of chatter spike back up over the past 24 to 48 hours and the tracking tools are also running incredibly hot. There is just so much going on right now in Google Search for an SEO that taking off for Christmas might not be an option for many.
This story was originally published on December 17th at 7:50am ET but I wanted to add more data through Sunday, December 19th. In short, the chatter and fluctuations have continued and they actually spiked in a big way on December 18th. I have added a new section below for what is new with the volatility.
Just when you thought we had enough, we didn't. As I mentioned just before, we had tons of updates this past year, both confirmed and unconfirmed Google search algorithm updates. It seems like this is ongoing volatility from earlier this week and it is hard to say if it is all directly related to the ongoing product reviews update or not.
Read more: Google Search Ranking Algorithm Tremors Continue & It's BigQuizzes Test
More news:
Bing launches travel-oriented results pages and a trip-planning hub
YouTube to automatically link to places mentioned in videos