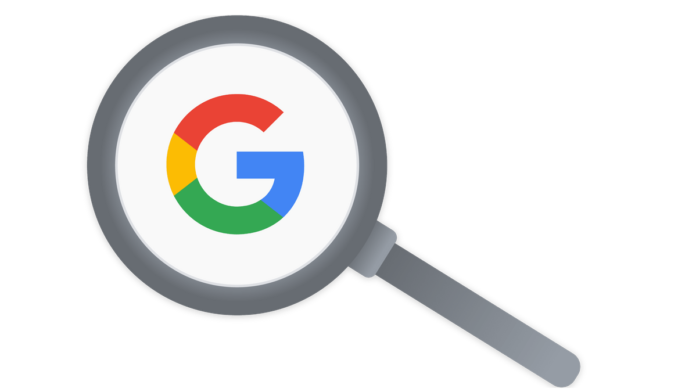 Google Local Search Ranking Algorithm Update Last Week
Google may have also pushed out a local search and map algorithm and ranking update over the past week or so. There has been some recent chatter and the Bright Local RankFlux tool has been off the charts for the past few weeks.
In fact, that tool has been showing major ranking fluctuations for about four weeks, since about November 10th or so. So much so, I've even asked BrightLocal if the tool is working properly, which I did not hear back on yet but there have been some bugs with the tool in the past month, which they said they are working to resolve.
Read more: Google Local Search Ranking Algorithm Update Last Week
Two Google Ads In Local Pack
Google is now showing up to two ads in the local search results – the local pack. Joy Hawkins spotted it the other day for a search on [lawn care near me] and shared a screenshot where Google's local pack results showed two ads above the organic local listings.
Many others have been saying in response to that tweet that they also have been seeing two ads in the local pack in recent weeks.
One thing for sure we can expect from Google is to show more ads – that is my prediction for 2022 and beyond. Yea, I know, I am making bold predictions…
Read more: Two Google Ads In Local Pack
Google Top Stories Logo May Use Structured Data For Non-AMP Pages
Now that some publishers, like Search Engine Land, are removing AMP because it is no longer a requirement for top stories inclusion, some are noticing weird changes to the publisher's logo Google selects in the top stories section. Google said when you switch off AMP, Google may use a different logo than what you specified in your AMP structured data.
Danny Sullivan of Google said, "if you shift off AMP, the AMP-derived logos aren't used (which makes sense)." But Google may be looking for ways to standardize this more, Danny said there is "no guarantee or set timing, but we are exploring ways to have the same type of AMP-style logo system work through structured data for non-AMP pages."
Read more: Google Top Stories Logo May Use Structured Data For Non-AMP Pages
Google's Guide To User Generated Content (UGC)
A new guide from Google goes over the acceptable ways to incorporate user-generated content (UGC) on your website to ensure you're following the company's guidelines.
To assist websites with the correct use of UGC, Google has created an infographic with a yes/no flowchart and an interactive troubleshooter.
Knowing how to utilize this type of content the right way is important because Google treats it the same as a webpage's main content.
That means low-quality content created by users can drag down the overall quality of the webpage.
Even worse, spammy UGC could potentially lead to a Google penalty if it's not being moderated.
You also need to pay close attention to content users are submitting if you run ads on your website, as Google explains.
Websites are not obligated to allow UGC, nor is there any inherent benefit for doing so.
However, user-submitted comments can be an effective way to drive discussion and engagement around articles, and many publishers choose to allow it.
There are pros and cons to allowing content from website visitors, and Google's flowchart can help you decide if it's worth the trouble.
Read more: Google's Guide To User Generated Content (UGC)
Facebook AI Hunts & Removes Harmful Content
Facebook announced a new AI technology that can rapidly identify harmful content in order to make Facebook safer. The new AI model uses "few-shot" learning to reduce the time for detecting new kinds of harmful content from months to a period of weeks.
Few-Shot Learning
Few-shot learning has similarities to Zero-shot learning. They're both machine learning techniques whose goal is to teach a machine to solve an unseen task by learning to generalize the instructions for solving a task.
Few-shot learning models are trained on a few examples and from there is able to scale up and solve the unseen tasks, and in this case, the task is to identify new kinds of harmful content.
The advantage of Facebook's new AI model is to speed up the process of taking action against new kinds of harmful content.
The new technology is effective in one hundred languages and works on both images and text.
Facebook's new few-shot learning AI is meant as an addition to current methods for evaluating and removing harmful content.
Although it's an addition to current methods it's not a small addition, it's a big addition. The impact of the new AI is one of scale as well as speed.
New Facebook AI Live
Facebook revealed that the new system is currently deployed and live on Facebook. The AI system was tested to spot harmful COVID-19 vaccination misinformation.
It was also used to identify content that is meant to incite violence or simply walk up to the edge.
Read more: Facebook AI Hunts & Removes Harmful Content
Google Reveals Top Searches Of 2021
Google's annual recap of the year's top trending searches offers dozens of ideas for content publishers looking to capitalize on long-tail keyword opportunities.
Data on the top trending searches is published every year, which is interesting on its own, but you may find yourself asking "What can I do with this information?"
At first glance the data doesn't have much to offer beyond satisfying general curiosity around what people are searching for in Google.
Take the overall top 10 trending searches in 2021, for example:
NBA
DMX
Gabby Petito
Kyle Rittenhouse
Brian Laundrie
Mega Millions
AMC Stock
Stimulus Check
Georgia Senate Race
Squid Game
There's arguably not much you can do with that as a search marketer or content publisher.
Those are all huge topics, and the chances of ranking for any of them are slim at this point.
If you dig deeper, however, you'll find the long-tail keywords people were searching for most this year.
You'll find the questions people were asking — the things that searchers genuinely needed help with — and therein lies the opportunity.
Let's go over some of those, and perhaps you'll find a few ideas for your next pieces of content.
Note that these are all top "trending" searches, which means the keywords with the largest increases in search volume from 2020 to 2021. These are not necessarily the top searches across all of Google.
Read more: Google Reveals Top Searches Of 2021
Upgrade to the Google Ads API for even more features
3 tactics to improve CTAs for increased relevance and conversions
Google says it values all local reviews, both positive and negative