Netflix, Microsoft partner for ad-supported subscription plan
Microsoft announced today that they had been selected as the new partner to help bring an ad-supported subscription plan to Netflix.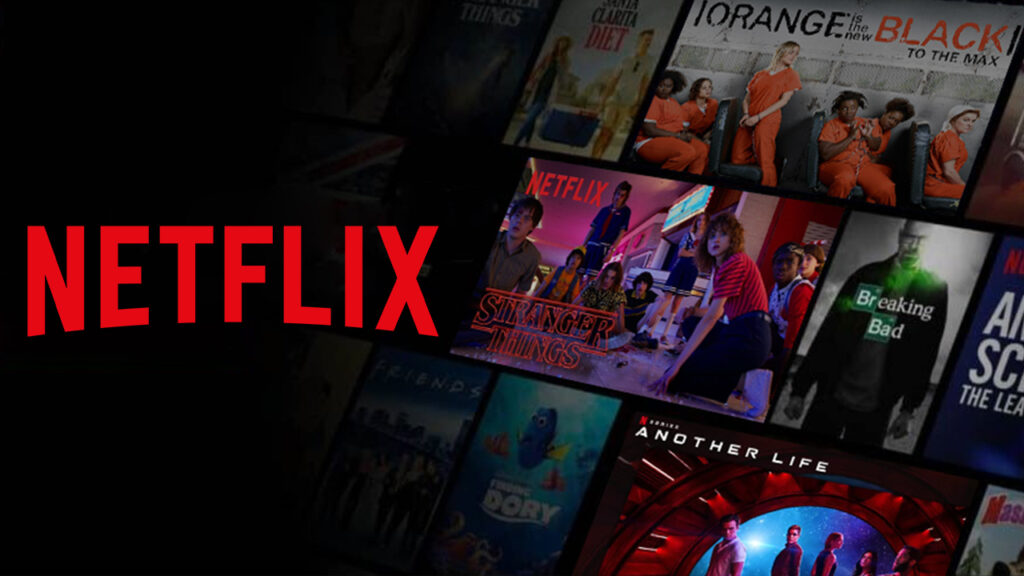 They were beating Google and NBC. Last month we reported that NBCUniversal and Google had been the frontrunners, so the announcement is quite a surprise that Microsoft had been chosen. "Unlike the top three ad sellers in Google, Meta, and Amazon, Microsoft hasn't pushed competing streaming products." Insider Intelligence Principal Analyst Ross Benes said.
What this means. Despite growing revenues, Netflix's share of overall OTT subscription revenues is shrinking. It had 49.1% of total US OTT subscription revenues in 2018, which is expected to fall to 29.3% by the end of this year. "This deal gives Microsoft something its growing ad business has lacked–quality streaming video inventory that has potential to scale. Microsoft, the fourth largest ad seller in the US, offers fewer conflicts of interest for Netflix than some other companies and it has strong relationships with a wide swath of advertisers." Benes says.
What Netflix is saying:
"In April we announced that we will introduce a new lower-priced ad-supported subscription plan for consumers, in addition to our existing ads-free basic, standard, and premium plans. Today we are pleased to announce that we have selected Microsoft as our global advertising technology and sales partner.
Microsoft has the proven ability to support all our advertising needs as we together build a new ad-supported offering. More importantly, Microsoft offered the flexibility to innovate over time on both the technology and sales side and strong privacy protections for our members.
It's very early days and we have much to work through. But our long-term goal is clear: More choice for consumers and a premium, better-than-linear TV brand experience for advertisers. We're excited to work with Microsoft as we bring this new service to life."
Source: Netflix, Microsoft partner for ad-supported subscription plan
Google My Business mobile app has stopped functioning forever
The Google My Business mobile app for iOS and Android no longer allows you to manage your business profile, communicate with customers, or see insights. Now when you try to access it, the app says "the Google My Business app is no longer available."
Screenshot. Here is a screenshot I took of the app screen from my iPhone:
Expected. This was expected, when Google rebranded from Google My Business to Google Business Profile last November, Google told us then that Google will retire the Google My Business app completely in 2022. That day has officially come.
Now what. Google is telling you to manage your Google Business Profile in the Google Maps app or in Google Search. Google said you can manage your Business profile, view your performance, and connect with customers directly on Google Maps and Search. You can also get notifications directly from the Google Maps app, so make sure to install that Google Maps and log in with your Business Profile.
Email. Google also emailed businesses late last night saying "beginning July 2022, the Google My Business mobile app will no longer be available, and the Google Maps app will be the best place for replying to customer messages on mobile. Turn on your notifications to ensure you're notified by email and Google Maps push notifications for new incoming messages. You can also respond to messages from your Business Profile on Google Search."
Here is a screenshot of the email I received:
Source: Google My Business mobile app has stopped functioning forever
Google Ads Performance Max Campaigns Gains Several New Features
Google announced several new features for your Performance Max campaigns in Google Ads. Some we covered before, like the new location targeting controls and diagnostic insights, and others like seasonality adjustments, optimization scores, data exclusions, and new explanations we have not covered yet.
Seasonality Adjustments
Seasonality adjustments are now available and are designed to help you stay informed on your Performance Max bid strategy. It shows you the changes that you are anticipating in conversion rates for future events like promotions or sales. Google said you should "keep in mind that Smart Bidding already accounts for predicted seasonal events." Google said you should only use seasonality adjustments if you foresee major changes to conversion rates that are sudden or atypical. Use seasonality adjustments for short periods and events, usually ranging from 1-7 days, such as a week-long promotion or sale.
Optimization Score
Optimization score can help you find new ways to improve performance and is now fully launched for Performance Max campaigns. Using optimization score, you can see where your campaign has room to grow and find recommendations that help you take quick action to drive better results. For example, apply recommendations to optimize for new customer acquisition or to apply a ROAS target. Google said it will continue to add new recommendations over time.
Data Exclusions
You can now use data exclusions to prevent unintended issues with a conversion tracking from affecting your Performance Max bid strategy. This new tool tells Smart Bidding to ignore data from dates where you encountered issues with your conversion tracking that impacted the accuracy of your reported conversions or conversion value, such as tagging issues or website outages.
Explanations
Explanations are coming to all Performance Max campaigns in the coming weeks, Google said. Explanations make it easier to identify performance fluctuations and diagnose issues. These explanations can even provide recommendations to help you improve your performance going forward. In Performance Max campaigns for online sales with a product feed, you will see explanations that offer analysis of your product status and your top-moving products, listing groups, and product types. You can use Explanations "to save time, better understand performance changes, and troubleshoot any challenges without having to spend hours manually cross-referencing reports and spreadsheets," Google added.
Source: Google Ads Performance Max Campaigns Gains Several New Features
Google Search Tests Get There, Weather & Map Cards
Google Search seems to be testing new location and destination cards in Google search. These cards show "get there," "weather," "map cards" and more features.
Saad AK spotted this and posted screenshots on Twitter, he said "I saw a new design for city query ( New York) in the overview tab. A bigger image, Maps and Weather query was included in it & when I did a second search for Los Angeles, I saw a new option "Get there" in the card."
Personally, I cannot replication this but here are screenshots from his videocast:
Source: Google Search Tests Get There, Weather & Map Cards
More news:
Google Search Console Video Indexing Report Now Available
Pinterest is doubling down on Shopping by adding 4 new features
Meta to shutter its Novi digital wallet, drawing a line under Libra