YouTube Confirms Shorts Views Don't Count For Monetization
Views of YouTube Shorts count toward a channel's total watch time, but they don't count toward eligibility in the YouTube Partner Program (YPP).
Channels in the YPP are able to monetize and earn revenue from videos, though not everyone is eligible to join it.
Among other criteria, acceptance into the YPP requires 4,000 valid public watch hours within the last 12 months.
It wasn't always clear whether Shorts views contributed to the 4,000 threshold.
Now we know for certain the 4,000 hours of watch time must come from regular videos — or what YouTube refers to as videos on demand (VODs).
This is stated in a Q&A video on YouTube's Creator Insider channel, which contains a number of pertinent questions about Shorts.
First, let's look at YouTube's answer to the watch time question.
Do Shorts Views Count Toward 4,000 Hours Of Watch Time?
When asked if views of YouTube Shorts count toward the 4,000 hours of total watch time, it's confirmed they don't.
However, YouTube does have a "Shorts Fund" enabling creators to make money from Shorts videos only.
There's no room for interpretation with that response. Shorts views don't count toward meeting YPP requirements.
Here are some other questions about Shorts that are answered in the YouTube Creator Insider team's latest video.
Can Long Form Videos Be Repurposed Into Shorts?
Concerned about publishing repetitive content, a creator asks if it's acceptable to turn previously published VODs into Shorts.
There's nothing wrong with repurposing VODs, but Shorts should be able to stand on their own without requiring the VOD for context.
Will There Be Separate Analytics For Shorts And VOD?
YouTube confirms it's working on revamping the analytics section in YouTube Studio.
Currently, views of all types of videos are counted as a single metric.
Should I Create A Separate Channel For Shorts?
While some creators choose to start separate channels for Shorts content, this is only recommended if the videos will be a departure from what you already create.
Will YouTube Add Custom Thumbnails For Shorts?
Without getting into specifics, it's revealed YouTube is working on "addressing" the feedback regarding custom thumbnails for Shorts.
It's unlikely a majority of viewers would see the thumbnails though, as most Shorts views come from people swiping through the feed.
Source: YouTube Confirms Shorts Views Don't Count For Monetization
Google Search rolls out a more visual search interface on mobile with grid format
Google has rolled out a new mobile search interface that allows for a more visual look at some search results. A Google spokesperson told us this new interface helps "surface relevant information related to an image, so users have a deeper understanding of the results they're seeing."
Mobile only. The new interface is currently live for mobile searches on Google for select queries. You can try it for the query [hand tattoos] or [game room design] on your mobile device.
What it looks like. Here is a cropped screenshot of the new visual look, that shows images in a grid-like interface. If you want a full size screenshot, click here.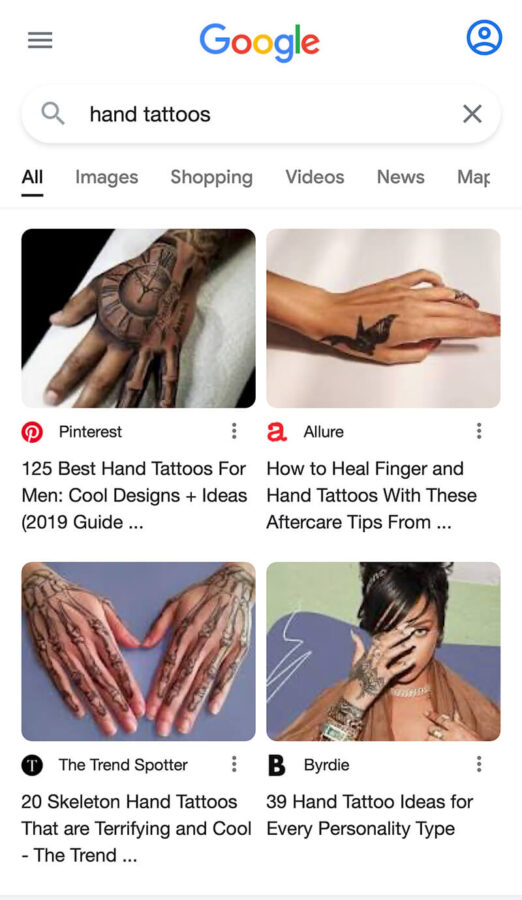 Two position ones? I asked Google if the top two results would be counted in Google Search Console performance reports as position one, or if the one on the left is position one and the one on the right is position two? Is that flipped for languages that go from right to left like Hebrew and Arabic? We will update this story when we hear back.
More updates. Google said it will continue to make improvements to the mobile and desktop search results. Last year, Google made several updates to the mobile interface design of search and also launched continuous scroll.
Source: Google Search rolls out a more visual search interface on mobile with grid format
WooCommerce Store API Now Stable, Provides Better Support for Custom Frontends
WooCommerce announced that its new Store API is now stable after two years in development. It powers the plugin's new block-based cart and checkout experience as well as all products blocks.
The Store API is a public, unauthenticated API, that provides REST API endpoints for cart, checkout, and product functionality. WooCommerce core developer Mike Jolley explained how the new API is different from the plugin's REST API:
The main difference between the Store API and WC REST API is that the Store API allows unauthenticated access to store data, for example, products. This makes it suitable for a variety of use-cases, including custom frontends.
This is an unauthenticated API. It does not require API keys or authentication tokens for access.
Another difference is that the Store API has support for Cart data. This allows for cart operations such as adding items to the cart, updating quantities, applying coupons, and submitting orders. Only the current customer's cart can be accessed.
Data returned from the Store API is always reflective of the current user (cookie-based), whereas the WC REST API allows more extensive access to any data, should you have the correct access rights.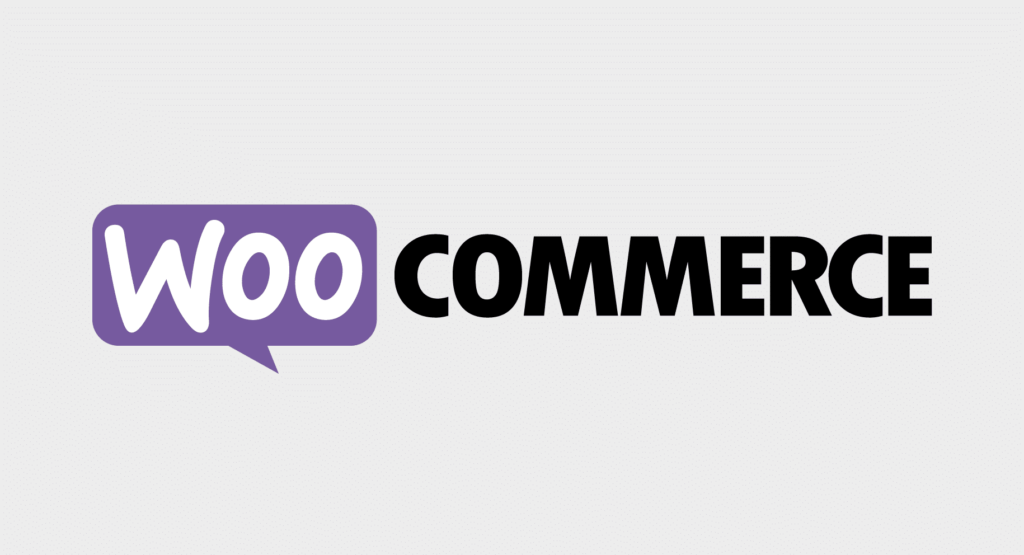 In an interview with HollerWP last year, Jolley said it's helpful to think of the Store API as for clients and the core REST API as the API for store management.
"Keeping them separate like this makes it clear that one exposes data in a public context," he said.
Scott Bolinger, co-founder of AppPresser, explained how the Store API fixes a problem with the original WooCommerce REST API.
"It [the WC REST API] was never meant for mobile, headless, or any other front end implementation," Bolinger said. "It was only meant for back end admin stuff like inventory, adding/removing products, etc.
"The problem is that there was no alternative, so headless/mobile apps used it for displaying products. With the WC REST API, everything requires authentication, which doesn't make sense, because products are public on your website. You shouldn't have to authenticate to see someone's products."
The new Store API allows developers to get products, attributes, collections, and other data without authentication, and adds a cart API, making it possible to checkout.
"I think most implementations of the WC Rest API that are for the front end should switch to the Store API," Bolinger said.
The WooCommerce team is still working on making this API suitable for headless and mobile apps. In an ideal world, the best cart API for headless WooCommerce apps would be made by WooCommerce. In the meantime, Bolinger recommended CoCart.
Source: WooCommerce Store API Now Stable, Provides Better Support for Custom Frontends
Chrome and Edge hit with V8 type confusion vulnerability with in-the-wild exploit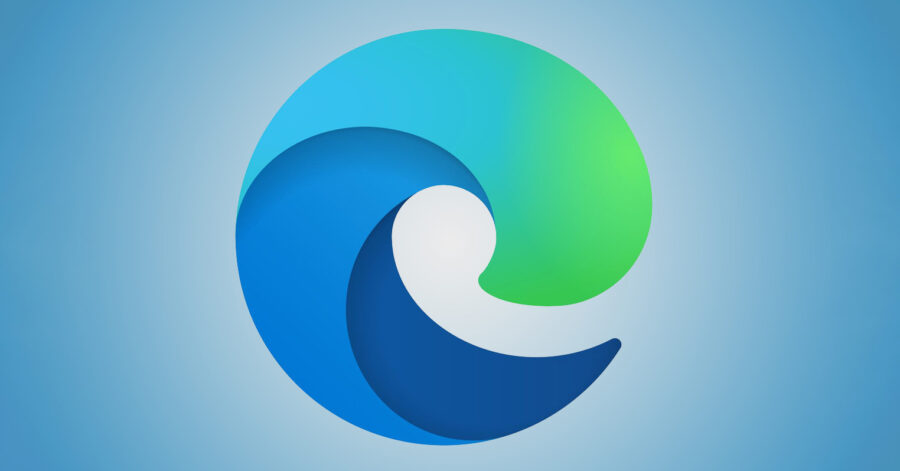 Google is urging users on Windows, macOS, and Linux to update Chrome builds to version 99.0.4844.84, following the discovery of a vulnerability that has an exploit in the wild.
Due to this, the browser maker is being tight-lipped on details.
"CVE-2022-1096: Type Confusion in V8. Reported by anonymous on 2022-03-23," was as far as Google would explain the issue.
V8 is Chrome's JavaScript engine — it is also used server-side in Node.js but has not yet said it is impacted.
Google added that bug details would be restricted until a majority of users had updated the browser.
"We will also retain restrictions if the bug exists in a third-party library that other projects similarly depend on, but haven't yet fixed," it said on Friday.
A day later, Microsoft issued its own notice and said the issue was fixed in Edge version 99.0.1150.55 released the same day.
At the start of the month, Google said it was seeing more Chrome zero-day flaws in the wild.
Source: Chrome and Edge hit with V8 type confusion vulnerability with in-the-wild exploit
Why Ukrainians are turning to Telegram during the war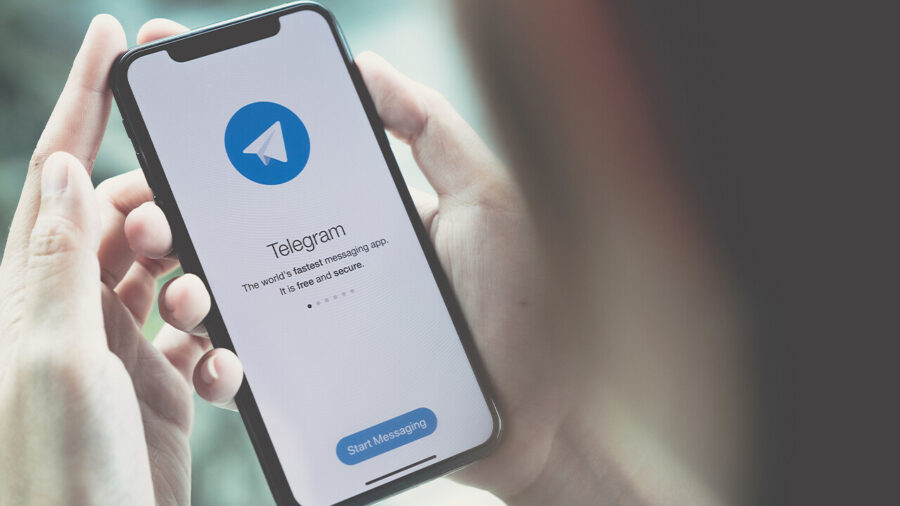 For weeks, Russia's military assault on Ukraine has been complemented by full-fledged information warfare. The Kremlin has propagandized Russian state media and is trying to control the narrative online too.
We've seen a bombardment of "imposter content" circulating – including fake news reports and deep-fake videos – while Ukrainians and the rest of the world have scrambled to find ways to tell the real story of the invasion.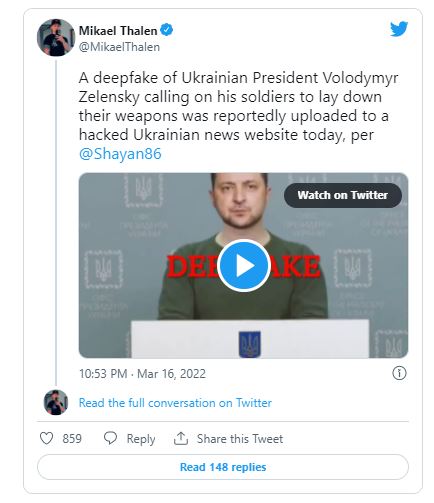 What is Telegram?
Telegram is one of the most popular social apps in Ukraine and Russia and has been since before the invasion began. It's a free cloud-based app that allows users to send and receive messages, calls, photos, videos, audio, and other files.
How does it work?
Telegram has several key features that make it an appealing option for communications relating to the war.
It facilitates public and private groups of up to 200,000 users (where individuals can send messages and interact), and channels (which allow one-way broadcasting to channel subscribers).
Through these groups and channels, organizations can reach hundreds of thousands of people with messages and audio/video live streaming – all of which are encrypted and stored on the Telegram "cloud".
However, while both public and private communications on Telegram are encrypted, the default encryption setting is not end-to-end encryption, and instead happens on a client/server basis.
The data is stored (albeit in an encrypted form) on the cloud, and distributed across multiple data centers throughout the world. These centers are controlled by legal entities in various jurisdictions, and subject to the laws of those jurisdictions. This data could be decrypted, although doing so would be difficult.
But Telegram does offer another layer of security through its "secret chat" feature. When this is enabled, the communication between two users becomes end-to-end encrypted.
This data isn't stored anywhere apart from the sender's and receiver's devices. Not even Telegram can access it. Users can also set a "self-destruct" timer on secret chats. Once the timer ends, the communication disappears forever.
Telegram claims to be even more secure than similar apps such as WhatsApp and Line.
Telegram meets politics (once again)
Telegram has a history of being leveraged as a protest tool in times of conflict and oppression.
In 2020, people in Belarus opposing the Russian-supported authoritarian leader Alexander Lukashenko used the platform to organize a mass protest of around 100,000 people.
It's likely similar actions have taken place in the context of the war on Ukraine. President Zelenskyy has openly used Telegram to urge men to take up arms and resist the invasion.
Many Russians have also turned to the app for independent information, following the Kremlin's clampdown on free media. Russian journalist Ilya Varlamov used Telegram to live stream the invasion and has acquired 1.3 million subscribers since the war began.
According to Time, there has been a 48% increase in the number of Russian subscribers on Telegram since February 24 when Russia's invasion began. Presumably, the bulk of these people is looking for independent news. Western outlets including The Guardian, The Wall Street Journal, and The Washington Post have also joined.
The double-edged sword
As is the case with any powerful technology, the privacy afforded by Telegram is also a problem in the wrong hands.
The Russian government is running Telegram channels for state-affiliated media, including Sputnik and RT news, and has encouraged users to turn to the app for pro-Kremlin content.
Meanwhile, Russian bot accounts are spreading disinformation, often by posing as fake "war correspondents" supporting the Kremlin's narrative.
Pressure is mounting
Telegram has a record of refusing calls to moderate content (perhaps due to Durov's libertarian view of how such technologies should be governed).
Moreover, the way the platform is built means there is a limit to how much it can be moderated. In many cases, Telegram won't be aware of illegal activity until it is notified.
And with end-to-end encryption, it's difficult to know just how much harmful content is making the rounds. Telegram can only intervene in a limited number of cases, and with a narrow capacity.
Source: Why Ukrainians are turning to Telegram during the war
More News:
Meta rebrands automated ad products, shopping campaigns coming soon
Nearly 50% Of Twitter Users Tweet Less Than 5 Times A Month