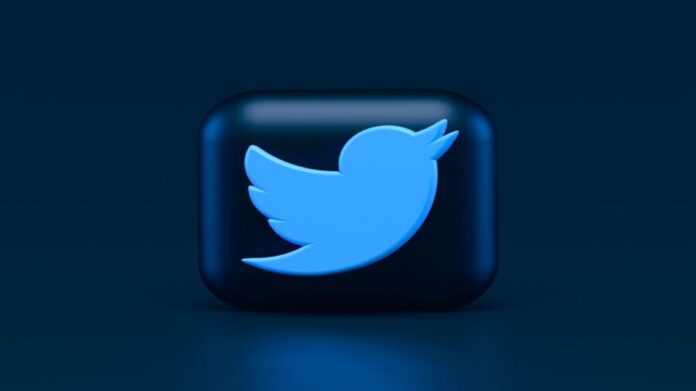 Twitter adds keyword search to Direct Messages
Twitter announced that is giving users a long-requested feature – the ability to search your direct message (DM) inbox by keyword.
The search feature is rolling out now to all Twitter users (web and app). Sadly, I don't have it yet, but I know many people already have access to it.
How Twitter DM keyword search works. Just as you'd expect of any platform in 2022. Visit your inbox, click on the search bar, and start typing in your keywords.
Until now, you could only search DMs for people and groups. Now you'll see a third option, Messages. Twitter will highlight any messages that contain that keyword, including conversations where the keyword is used multiple times.
One limitation, as noted by the Verge: it appears as though DM search didn't return any results for conversations older than 2020. So if you were hoping for a search function that went through your entire history, you're out of luck unless Twitter improves this. 
Source: Twitter adds keyword search to Direct Messages
Google Search adds booking and appointment availability for healthcare providers
Google announced it will now show you some healthcare providers' appointment availability and give you the ability to book an appointment directly through Google Search. This currently only works in the US and it seems to be limited to one pilot private, MinuteClinic at CVS, but Google hopes to expand this to additional providers in the future.
Hema Budaraju, the lead of Google Health and Social Impact, said Google Search is rolling out a feature "that shows the appointment availability for healthcare providers so you can easily book an appointment." "You might see available appointment dates and times for doctors in your area," Google wrote.
What this looks like. Here is a screenshot of the new "appointments" tab in the local pack that lets you filter to see healthcare providers that offer online booking options. It lets you pick various options for what medical attention you require:
Which providers are included? Google said it is working with partners including MinuteClinic at CVS and a number of other scheduling solution providers. Google added that "we hope to expand features, functionality and our network of partners so we can make it easier for people to get the care they need."
Health in Search. A few months ago, Google enabled the ability to help you find healthcare providers that take your insurance coverage. So this is the next step in Google's journey to help people with healthcare.
Source: Google Search adds booking and appointment availability for healthcare providers
Google Maps blocked 100 million abusive business profile edits in 2021
Google has shared how it keeps information on its Google Maps platform "reliable," saying that less than one percent of the content seen in Google Maps is fraudulent or abusive. Google uses algorithms, machine learning, and humans to control abuse, spam, and other fraudulent business profile edits. All of this is done why Google saw an uplift of 30% in the number of business edits and additions in 2021 than it saw in 2020.
As a reminder, last month, Google opened up on how it moderates reviews on Google Maps.
Spam fighting efforts. Google said it blocked more than 100 million abusive edits on Google Business Profiles by "fraudsters" who try to edit those listings. Here is a breakdown of those efforts as shared by Google:
Removed over 7 million fake Business Profiles on Google Maps. Google said more than 630,000 of those Business Profiles were removed through user reports.
Prevented 12 million attempts to create fake Business Profiles on Google Maps.
Stopped 8 million fraudulent attempts to claim Business Profiles on Google Maps.
Disabled over 1 million accounts due to policy-violating activity, such as online vandalism or fraud.
Removed or blocked 95 million policy-violating reviews, over 60,000 of which were taken down due to COVID-related instances.
1 million reviews were taken down through user reports.
Blocked or removed 190 million photos and 5 million videos that were blurry, low quality, or violated Google's content policies.
Source: Google Maps blocked 100 million abusive business profile edits in 2021
First-party data: 4 internal checks to make sure you're ready
On-site tracking consent forms are essential for website design and CRO (conversion rate optimization). A lot goes into successfully securing user consent from the wording to the placement.
The core needs are:
Simple and easy to understand permissions on tracking.
A link to the privacy/cookie policy.
The ability to accept or decline tracking.
Getting creative with the language can help inspire brand affinity. However, the clarity of the message must be maintained.
HubSpot does this well with its verbiage:
"We use cookies to make Hubspot's website a better place. Cookies help provide a more personalized experience and relevant advertising for you and web analytics for us. To learn more about the different cookies we're using, check out our cookie policy (baked goods not included)."
It does a great job of disarming the user, and the design makes consenting to cookies a hard-to-miss CTA (call to action). That said, it leads with the brand benefits instead of user benefits, which could prevent users from accepting tracking.
Going simple has its advantages, though – as NinjaCat displays:
"By clicking 'Accept All Cookies,' you agree to the storing of cookies on your device to enhance site navigation, analyze site usage, and assist in our marketing efforts."
The additional step of letting folks see exactly what cookies they will be opting into is helpful as well.
Source: First-party data: 4 internal checks to make sure you're ready
Marketing leadership: 4 lessons learned from military service
bout 10 years ago, I was interviewing for a job that included leadership responsibilities. After the first round of interviews, I received an email from the recruiter explaining they didn't find me to be a good fit.
Why? Because I didn't have any leadership experience.
I replied to the email pointing out that I had over a decade of experience leading teams ranging from two to 20 people as a non-commissioned officer (NCO) in the Army. It was on my resume and we discussed that during the phone conversation.
The recruiter replied that "military" leadership didn't count because it was not "business" leadership.
Many people think that military leadership is like R. Lee Ermey's role as the drill instructor in the movie "Full Metal Jacket." While some leaders in the military emulate that kind of behavior, I found a lot of the leadership principles I learned during my time in the Army directly apply to people leadership.
Source: Marketing leadership: 4 lessons learned from military service
More news:
Google Ads Editor version 2.0 supports Performance Max campaigns
How E-A-T content and link building can drive YMYL SEO success
Google Performance Max campaigns: What marketers should know