YouTube Shorts Adds Another TikTok Feature – Voice Narration
YouTube Shorts is adopting another popular TikTok feature that allows creators to narrate over videos. Learn how to add voiceovers after recording a piece of content.
You can utilize voiceovers to enhance Shorts, such as explaining how to do something, adding insightful commentary, or making funny comments.
Before this update, YouTube didn't make it easy to add your voice to a recorded video. You would have had to capture your voice while the video was recording.
Now, you can add a voiceover to YouTube Shorts after recording. Learn how to do it by following the steps in the next section.
How To Add A Voiceover To YouTube Shorts
After recording a YouTube Shorts video, you can add a voiceover by following these steps:
Tap the checkmark button in the bottom right of the camera screen
Tap the voiceover button
Move the vertical white line on the video filmstrip to the spot you want to start your voiceover
Hit the red record button to start recording and tap it again to stop recording.
Availability
The voiceovers feature for YouTube Shorts is rolling out now on iOS.
Source: YouTube Shorts Adds Another TikTok Feature – Voice Narration
There's finally a fix to this serious Microsoft Teams problem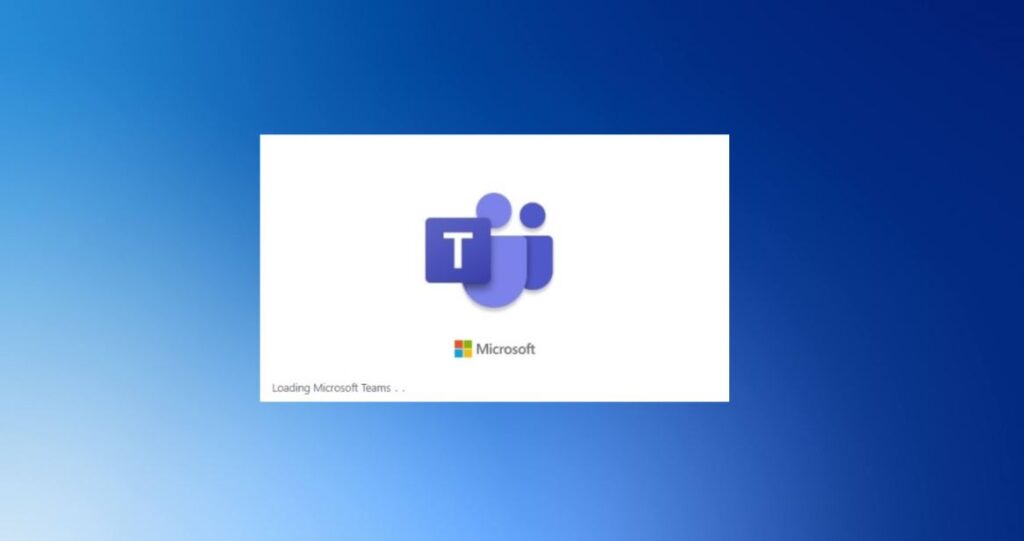 The team behind Microsoft Teams has moved to address one of the most pressing security issues affecting the service in a new update.
Users of the video conferencing platform will soon be able to report suspicious Microsoft Teams messages as a security threat using Office 365's built-in safety protections.
The service will be available to Office 365 users via its Microsoft Defender service, and will work much the same way as the current process for reporting suspect emails.
Microsoft Teams phishing
In its entry on the official Microsoft 365 roadmap, the company notes that the new tool will help an organization "protect itself from attacks via Microsoft Teams".
Given the similarities to existing systems, this should be as simple as clicking on a Defender pop-up message alerting to possible threats, which should block the malicious message immediately.
The feature is still listed as in development for now, with a scheduled general availability launch set for January 2023. When released, the company says it will be available to all web and desktop users across the world using Teams and Microsoft Defender for Office 365.
The news is the latest in a series of upgrades to Microsoft Teams in order to help protect users from possible security threats.
Back in July 2021, the platform gained the ability to automatically block phishing attempts thanks to an expansion of Defender for Office 365 Safe Links. This tool automatically scans URLs sent in Microsoft Teams to determine if they direct to a malicious destination.
Microsoft said at the time that every month its detection systems discover close to two million distinct URL-based payloads used by cybercriminals to conduct credential phishing campaigns.
Source: There's finally a fix to this serious Microsoft Teams problem
TikTok vs. YouTube: Which Is Better For You?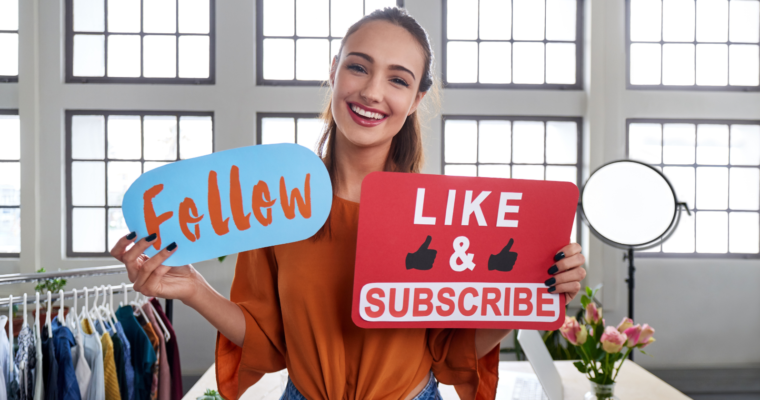 Content marketers are using video content more than ever.
In 2022, 86% of businesses use video as a marketing tool.
Aside from the rise of TikTok, especially during the pandemic, more marketers are creating videos, and 46% of marketers said it was because videos had become easier to develop in-house.
As a content marketer, should you jump on the bandwagon?
And what about the more "traditional" YouTube?
Worldwide, YouTube is part of the Top 3 social media networks. TikTok isn't just yet, though it's steadily climbing the ranks at No. 5.
Just because TikTok is the newest kid on the block doesn't mean you have to allocate all your video budgets to it.
Choosing between the two requires careful thought and consideration. You must factor in content type, target audience, engagement rates, and influencer marketing spend.
So, which of these two viral video platforms makes more sense for your business?
Let's dive in.
What Is TikTok?
After Chinese tech company ByteDance acquired Musical.ly in 2017, its technology was ported. Thus, TikTok was born.
TikTok (called Douyin locally) is a user-friendly social media platform that allows users to create short-form videos.
What Is YouTube?
With over 2.1 billion monthly active users, the video-sharing platform has been around much longer. Launched in 2005, YouTube has been the mainstay for sharing video content.
Three former PayPal employees founded YouTube as a way for people to have fun sharing their home videos. (Remember the first few viral YouTube videos?)
Compared to TikTok, YouTube videos are a lot longer.
Factors To Consider When Choosing Between TikTok And YouTube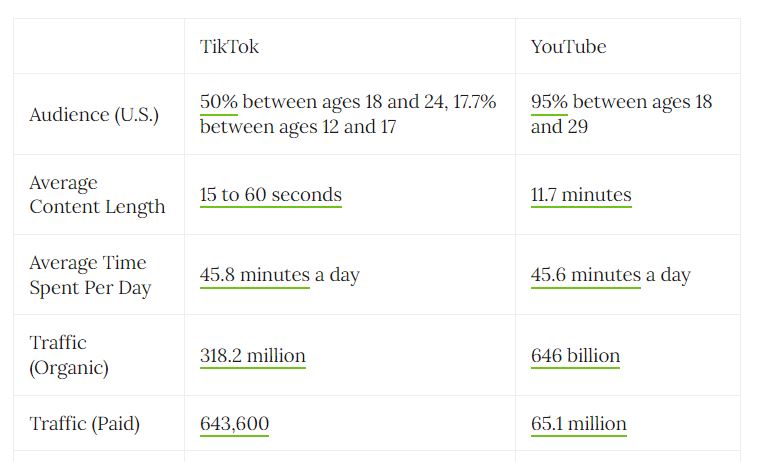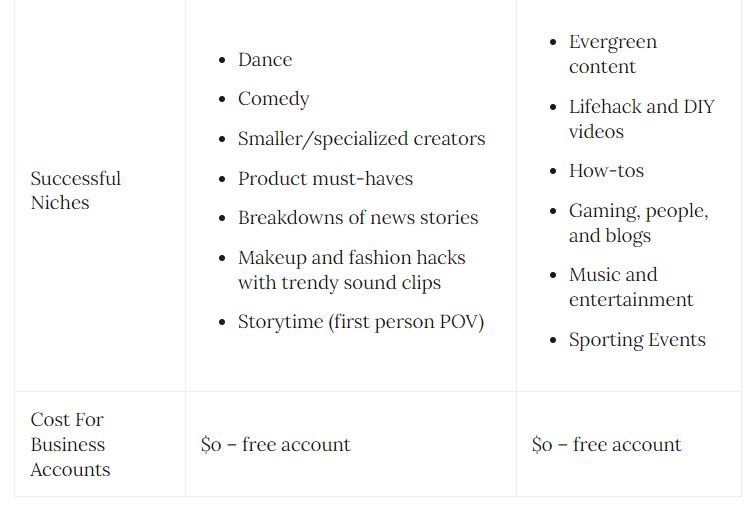 Audience For TikTok vs. YouTube
TikTok Has A Younger U.S. Audience
If you're marketing to teens, a.k.a., Gen Z (and by extension, Generation Alpha who are becoming teens next year), TikTok is a strong bet.
This means that TikTok is especially popular with Gen Z while more and more adults are steadily becoming app users, too.
Note that younger children ages 12 and above can access TikTok (the app requires a minimum of 12 years of age to get a profile).
Gen Z And Millennials Are More Likely To Trust YouTubers
If you're trying to reach Millennials (while keeping older Gen Z in mind) and be seen as more authoritative, YouTube could be a safer bet.
According to the YouTube Culture And Trends Report 2022, 83% of Gen Z watch soothing content on YouTube to help them relax.
Lastly, in a survey by Ypulse, YouTubers were the most trusted public figures (31%) among those surveyed, beating TikTokers by 12%.
Source: TikTok vs. YouTube: Which Is Better For You?
Hackers Exploiting Dell Driver Vulnerability to Deploy Rootkit on Targeted Computers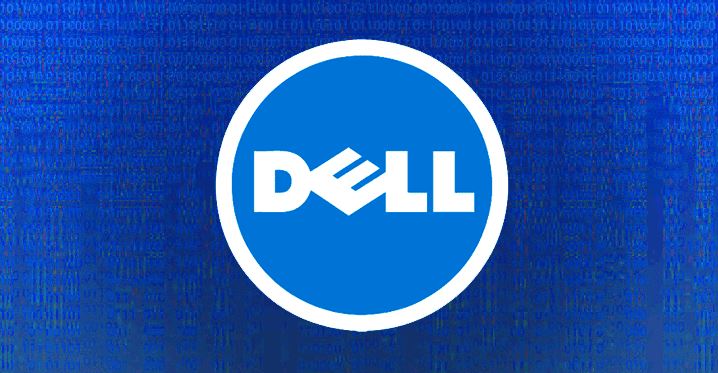 The North Korea-backed Lazarus Group has been observed deploying a Windows rootkit by taking advantage of an exploit in a Dell firmware driver, highlighting new tactics adopted by the state-sponsored adversary.
The Bring Your Own Vulnerable Driver (BYOVD) attack, which took place in the autumn of 2021, is another variant of the threat actor's espionage-oriented activity called Operation In(ter)ception that's directed against aerospace and defense industries.
"The campaign started with spear-phishing emails containing malicious Amazon-themed documents and targeted an employee of an aerospace company in the Netherlands, and a political journalist in Belgium," ESET researcher Peter Kálnai said.
Attack chains unfolded upon the opening of the lure documents, leading to the distribution of malicious droppers that were trojanized versions of open source projects, corroborating recent reports from Google's Mandiant and Microsoft.
ESET said it uncovered evidence of Lazarus dropping weaponized versions of FingerText and sslSniffer, a component of the wolfSSL library, in addition to HTTPS-based downloaders and uploaders.
The intrusions also paved the way for the group's backdoor of choice dubbed BLINDINGCAN – also known as AIRDRY and ZetaNile – which an operator can use to control and explore compromised systems.
But what's notable about the 2021 attacks was a rootkit module that exploited a Dell driver flaw to gain the ability to read and write kernel memory. The issue, tracked as CVE-2021-21551, relates to a set of critical privilege escalation vulnerabilities in dbutil_2_3.sys.
"[This] represents the first recorded abuse of the CVE‑2021‑21551 vulnerability," Kálnai noted. "This tool, in combination with the vulnerability, disables the monitoring of all security solutions on compromised machines."
Named FudModule, the previously undocumented malware achieves its goals via multiple methods "either not known before or familiar only to specialized security researchers and (anti-)cheat developers," according to ESET.
Source: Hackers Exploiting Dell Driver Vulnerability to Deploy Rootkit on Targeted Computers
More News:
GA4 now has an enhanced measurement option for Form interactions
TikTok Trends Right Now: Fall 2022