TikTok introduces a new solution that helps businesses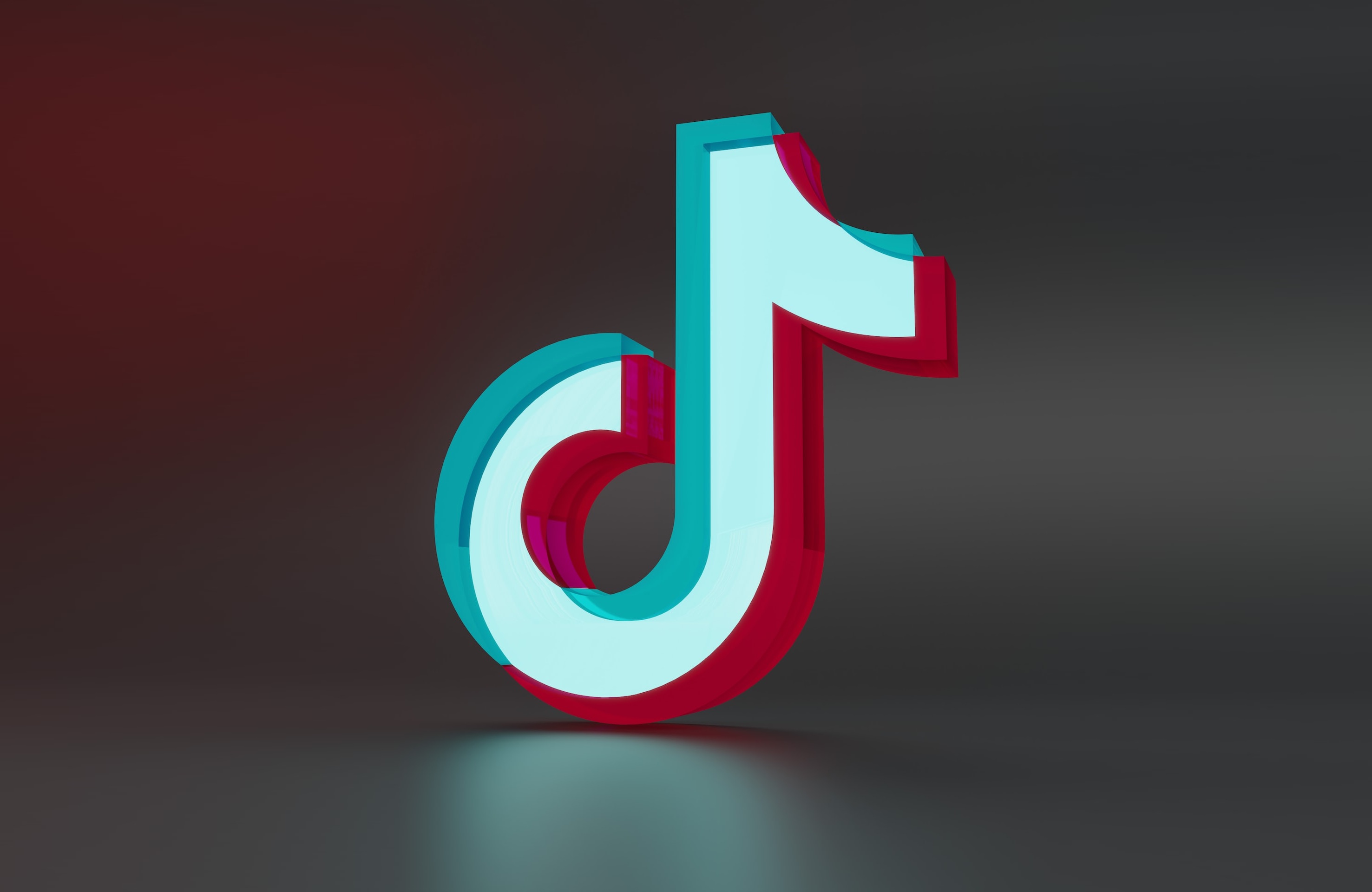 TikTok is introducing a new feature that can become very useful for businesses. The tool will provide a deeper understanding of the customers. This is a new business tool introduced recently. TikTok gives the audience insights into the businesses.
With this new tool, TikTok assists businesses with planning and organic content strategies. This audience insights tool is present in TikTok Ads Manager. The tool mainly aims at advertisers. However, businesses don't need to pay for advertising to use this tool.
The tool provides paid content plans. The plan comes from the data collected from users across TikTok. Businesses can explore the interests and behavior of the users. The tool will also help in understanding the demographics to find ways to reach the customers.
One of the widely talked about features is the hashtag feature. Businesses can also find out the top ten hashtags that the audience engages with. These hashtags help in increasing engagement instantly.
Moreover, these tools also help in filtering the information using several filters. This TikTok tool gives cumulative data on active users within the last thirty days.
On TikTok, the users can go to the Ads Manager option and select the "Reporting" option there. There the users can find "Audience Insights". From there, the businesses or users can configure the audience by using the panel on the left.
Businesses can define their audience by customizing the Locations, Languages, Demographics, and Interests & Behaviors filters. The first tab that the user finds is the overview tab.
The audience tab gives information on age, gender, country, state, device OS, device Prices, etc. The tool also talks about the top 10 interests of the users.
The tool also highlights the bottom 10 interests and other audience interests through the feature. There is an interesting tab that gives the option to change top hashtags and ad interest categories.
Read more: TikTok introduces a new solution that helps businesses
Divi 5.0 Aims to Bring Greater Compatibility with Gutenberg
Divi, the popular commercial WordPress theme and page builder created by Elegant Themes, has announced major changes coming in version 5.0 that constitute a complete rewrite of Divi's core technologies. The update, which is expected to be released in beta next year, will focus on performance, stability, scalability, and extendability, but it will not introduce any new features.
"We are recreating Divi's backend framework, cleaning up years of technical debt, changing Divi's storage format, and improving its rendering mechanism," Elegant Themes CEO Nick Roach said. "This new version of Divi will be able to process design settings much more quickly."
One of the most notable changes coming in 5.0 is that Divi will be migrating away from shortcodes.
"This change will bring Divi into alignment with the future of WordPress, which is evolving in a new direction," Roach said.
Divi will migrate to a new JSON format that is similar to the way Gutenberg stores data. The legacy shortcodes will continue to work and for a time Divi will lazy load in the old framework as necessary.
"If you are using Divi shortcodes outside of your post content, it will be highly recommended to replace these shortcodes with our new json-based elements," Roach said. "Otherwise, you are going to take a performance hit."
As part of the 5.0 update, Divi's developers plan to include a button to perform the migration away from shortcodes, which will automatically change posts to use the new system.
Read more: Divi 5.0 Aims to Bring Greater Compatibility with Gutenberg
New Tool Checks If Google Fonts Are Hosted Locally
Earlier this year, WordPress' Themes Team began urging theme authors to switch to locally hosted fonts after a German court case decision, which fined a website owner for violating the GDPR by using Google-hosted web fonts. Since that ruling, German website owners have continued to receive threats of fines for not having their fonts hosted locally.
The makers of the Fonts Plugin, a commercial product with a free version on WordPress.org, have created a tool called Google Fonts Checker that will help website owners discover where their fonts are hosted. The tool analyzes any URL entered and if the fonts are hosted by Google, it says "Google Fonts Connection Found" with a red 'X.' Sites that are in the clear will show a notice that a Google Fonts connection was not found: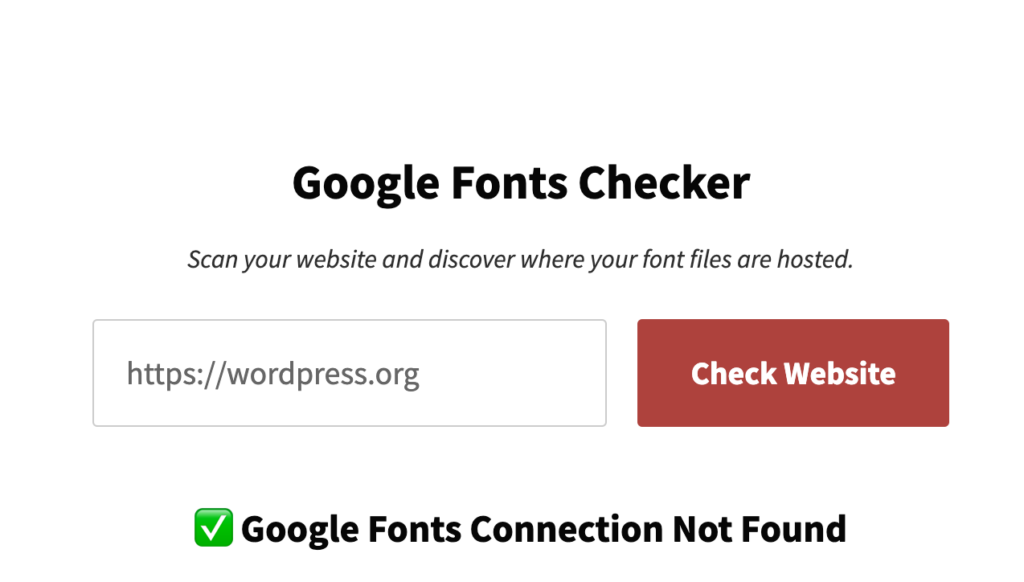 Google Fonts Checker is useful for non-technical users who are not sure whether their theme or plugins are referencing fonts hosted on Google's servers. Beyond delivering the simple connection message, the tool scans the website and returns a list of the font files used to render the page, which can be helpful in tracking down the specific extension loading these files.
Read more: New Tool Checks If Google Fonts Are Hosted Locally
Google Maps Tests New Sidebar Navigation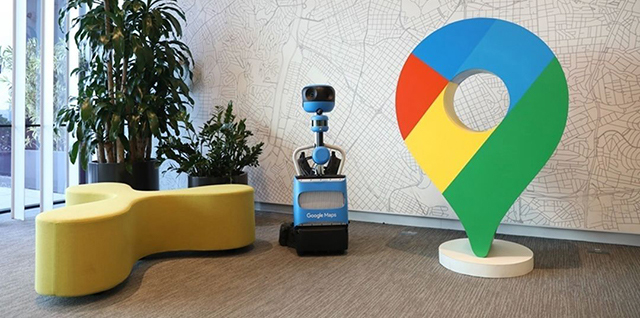 Google is testing new thin sidebar navigation on the left side of the maps interface. The sidebar has the Google Maps pin icon, then the explore tab, then trips saved places, contribute, and more icons.
This was spotted by Punit on Twitter and Mastodon where he posted a video of this new sidebar in action. Here is a screenshot followed by his videocast: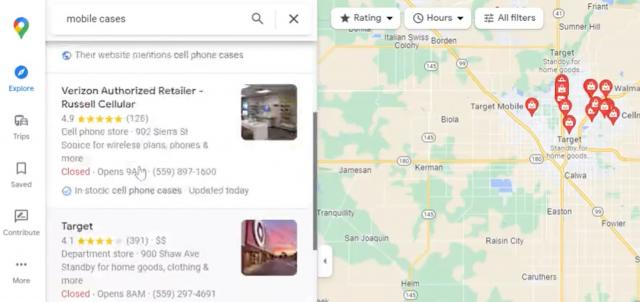 Read more: Google Maps Tests New Sidebar Navigation
Google Key Moments SeekToAction Markup Supports 12 Languages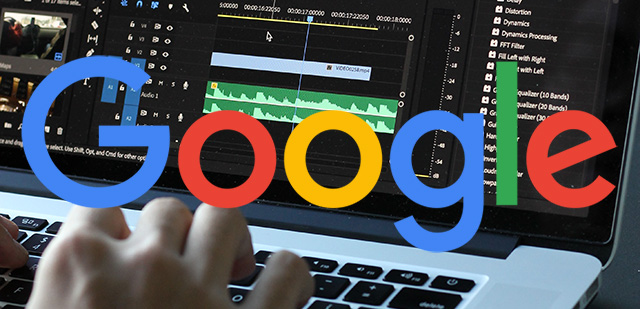 Google key moments is a feature where Google Search highlights the sections in a video through a chapter-like interface. Google added support SeekToAction markup for videos on your site so that you can use the SeekToAction markup to communicate the key moments (timestamps) Google shows for videos in Google Search in 2021.
Now, Google has documented the 12 languages supported for SeekToAction structured data.
These 12 languages include:
English
Spanish
Portuguese
Italian
Chinese
French
Japanese
German
Turkish
Korean
Dutch
Russian
Google said it hopes to expand to more languages, Google wrote "We aim to extend this to more languages over time. Even in supported languages, not all videos will have key moments identified, but we aim to improve this over time as well."
Read more: Google Key Moments SeekToAction Markup Supports 12 Languages
More news:
Google is testing the new Rewarded Ad Gate beta program for publishers
Twitter receives goodbye as it nears its end