IndexNow Enables Data Sharing Between Search Engines
Microsoft is making the IndexNow protocol easier to implement by ensuring submitted URLs are simultaneously shared between search engines.
IndexNow launched in October 2021 as solution to help websites get their content indexed and updated in search engines faster.
The IndexNow protocol ensures that all URLs submitted to any IndexNow-enabled search engine immediately get submitted to all other similar search engines.
That means webmasters just need to notify one API endpoint, as all URLs will be co-shared to every search engine that supports the IndexNow protocol.
In addition to saving time and effort for content publishers, this assists search engines in their content discovery efforts, which makes the web more efficient as a whole.
Microsoft Bing has already started sharing URLs from IndexNow with Yandex and vice-versa, and other search engines will follow suit after setting up the required infrastructure.
All search engines adopting the IndexNow protocol agree that submitted URLs will be automatically shared with all other participating search engines.
Source: IndexNow Enables Data Sharing Between Search Engines
Yoast SEO 17.9 adds keyphrase performance tracking
Yoast SEO added keyword phrase performance tracking to Yoast SEO 17.9, in partnership Wincher, the company announced. This lets those who use Yoast SEO to better understand how your posts are ranking over time in Google Search.
Wincher tool. The Wincher SEO tool is a tool that helps you track your keywords and positions over time. Here is what it looks like when you activate it in Yoast SEO: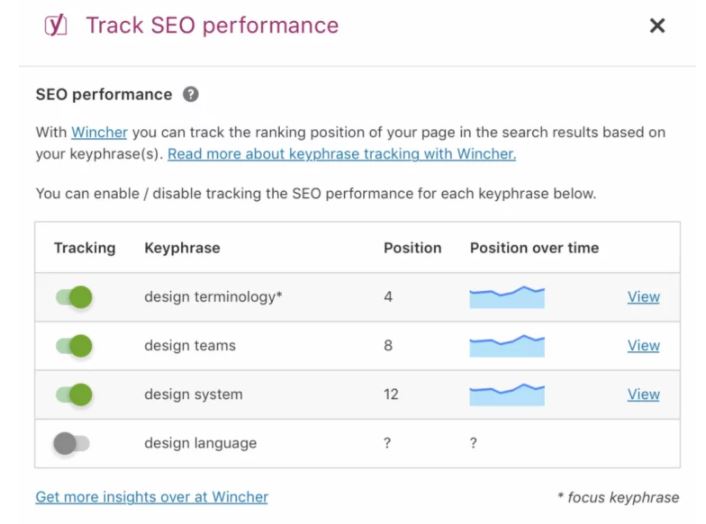 Free and paid. This integration works with both Yoast SEO free and Yoast SEO Premium versions. The free version lets you track up to a total of 5 keywords for your entire site while the premium Wincher account lets you track up to 500 to 10,000 keywords depending on the plan you are on.
Source: Yoast SEO 17.9 adds keyphrase performance tracking
LinkedIn Virtual Event Attendance Up 231%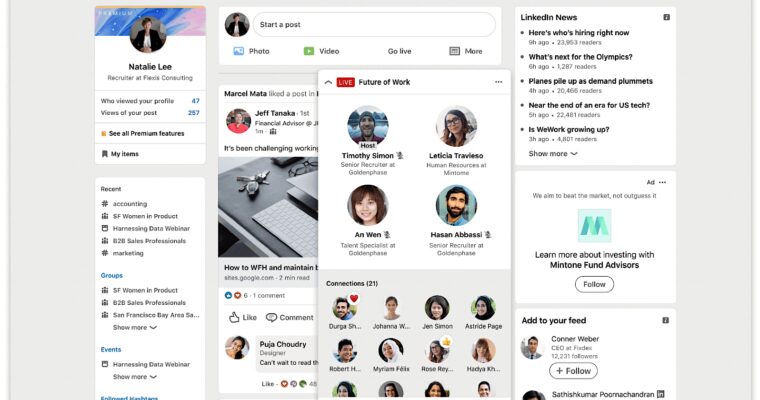 LinkedIn reports attendance for its virtual live events are up 231% year-over-year. Building on this success, LinkedIn is launching audio-only live events.
The increase in attendance correlates with an increase in the number of virtual live events on LinkedIn, as 150% more events were created year-over-year.
That number is likely continue going up with LinkedIn adding the ability to create audio-only live events.
Audio live events will allow attendees to actively participate in the conversation, rather than just being part of the audience.
In an announcement, LinkedIn states:
"This month, we're taking a big step forward and building on the success of LinkedIn Live broadcasts by launching an entirely new interactive events experience that allows our members to more actively participate in the conversation.
Being an active part of the conversation at an event can help you make new connections, bolster your professional brand and inspire peers. In our new experience, you can participate in the live conversation by raising your hand and joining the speakers, "on stage" to help direct and add to the discussion."
See below for an example of the user interface for LinkedIn audio events: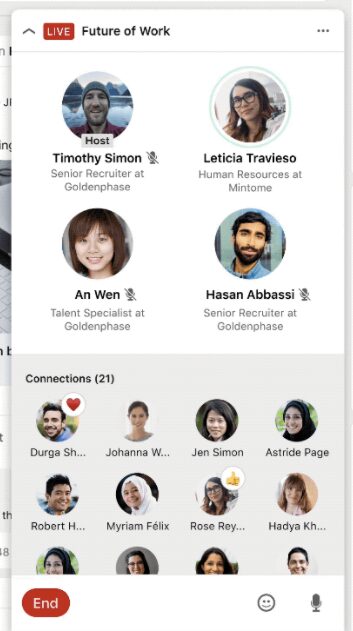 Audio events will first launch as a beta test with a few thousand users hosting events across a variety of topics and themes.
While the ability to host audio events will be limited during the testing period, all LinkedIn members have the option to tune in and participate.
Hosting capabilities will be expanded to more users in the coming months. LinkedIn plans to launch interactive video events later this spring.
Source: LinkedIn Virtual Event Attendance Up 231%
DuckDuckGo passes 100 billion searches
uckDuckGo, the privacy focused search engine, announced it has surpassed 100 billion searches – all time. It posted this announcement on Twitter.
100 billion searches. Here is the announcement on Twitter: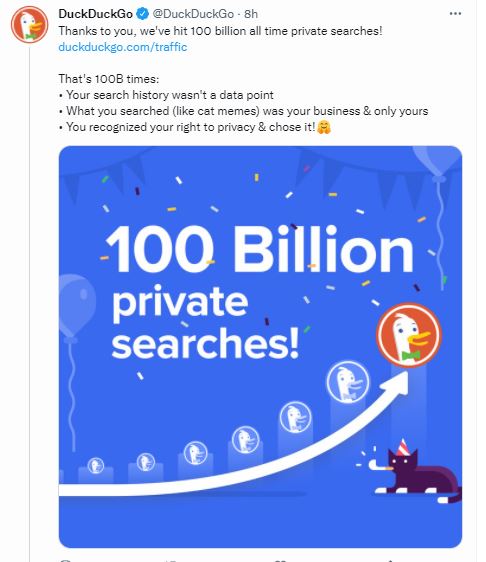 A year ago, the search company announced it was hitting over a 100 million searches per day. Now if you look at its public traffic statistics page, it shows all time searches passed 100,024,437,307 and the highest daily number of queries it saw to date was 110,439,133, that record was this past Monday. DuckDuckGo continues to grow on a daily basis.
Source: DuckDuckGo passes 100 billion searches
When it comes to prioritizing digital experiences, it's either now or never
The world's leading brands know the importance of using the right martech infrastructure to drive revenue growth. And with 80% of consumers now saying they expect brands to have a consistent message and appearance across their digital platforms, having the right digital experience is becoming table stakes. So what can your brand take away from these industry leaders?
Join customer experience and martech experts from Acquia who share real-world case studies from leading retailers who exemplify the advantages of using open source martech to prioritize customers' digital experience and drive multi-channel sales.
Source: When it comes to prioritizing digital experiences, it's either now or never
More News:
4 New Twitter Updates Including Video Replies & More
Shopify SEO Gets Easier With Yoast App