Here's What We Learned From TikTok, Meta, Snap & Twitter At IAB NewFronts
Days 2 and 3 of the 2022 IAB NewFronts featured announcements from TikTok, Meta, Snapchat, and Twitter.
Here are the top takeaways and tips from these social video companies – ranked by importance instead of listed chronologically.
TikTok Introduces TikTok Pulse
Last Wednesday, TikTok introduced TikTok Pulse, a new contextual advertising option that enables advertisers to place their brand next to the top content in the For You Feed.
Alongside that announcement came the news that the social video platform will begin exploring its first advertising revenue-sharing program with creators, publishers, and even public figures.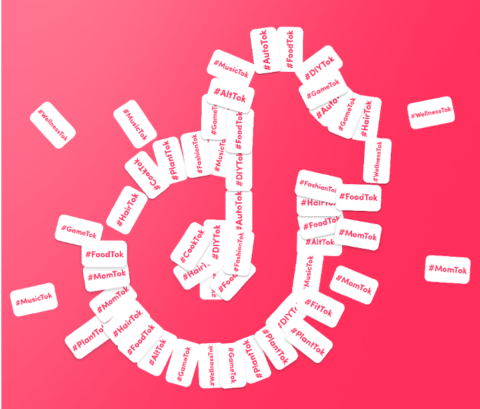 Storytelling Goes Here: Building Your Brand On Meta
Meta had promised to unveil "its multiplatform video ecosystem that's designed to help all kinds of brands tell their stories" on Tuesday evening, but the 70–80 people at the NewFronts event held at 281 Park Avenue only remember hearing that over 45% of Instagram accounts like, comment on, or share Reels at least once a week.
Big Blue had also indicated that Sheryl Sandberg, Facebook's Chief Operating Officer, would be there, but Nada Stirratt, Meta's Vice President of The Americas, seemed to be the top executive in the room.
Snapchat: There's More To The Story
On Tuesday afternoon, Snap announced a partnership with Cameo to help brands connect with influencers to make ads.
In addition, the social media company announced several new and returning Snap Originals.
They also revealed that more than 80% of the US Gen Z Population had watched one of over 150 Snap Originals last year.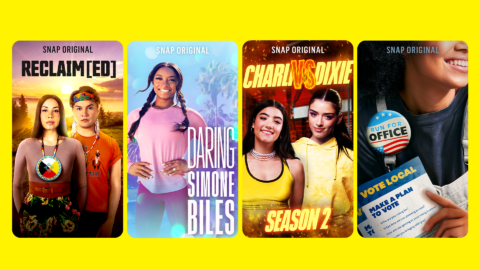 Twitter: "Pay No Attention To The Man Behind The Curtain"
Twitter had encouraged media buyers to attend their IAB NewFronts presentation on Wednesday evening to "learn what's happening and what's next for premium content on the timeline."
As I've already mentioned, plans change.
And Twitter did announce video and audio programming deals with Condé Nast, ESSENCE, E! News, REVOLT, NBCUniversal, and the WNBA.
The microblogging and social networking service also announced Twitter Amplify, which promises to give brands a chance to put their ads right next to video content from Twitter's content partners.
This is, of course, if Elon Musk doesn't change those plans.
Oh, it's also worth noting that Twitter's NewFronts presentation lasted about 20 minutes, less than the 30 minutes the schedule had indicated it would last.
Hey, everything has to come to an end sometime.
Source: Here's What We Learned From TikTok, Meta, Snap & Twitter At IAB NewFronts
Google's Responsive Display Ads go vertical for a better mobile experience
The popular automatic display ad type Responsive Display Ads (RDAs) will be undergoing a major transformation in the second half of this year. RDAs have been the default display option since 2018 and these new enhancements are geared toward a better mobile offering for advertisers.
Portrait images and videos now welcome. The versatility of RDAs has the ability to flex images to display on mobile devices, but Google will allow for portrait images and videos to be used.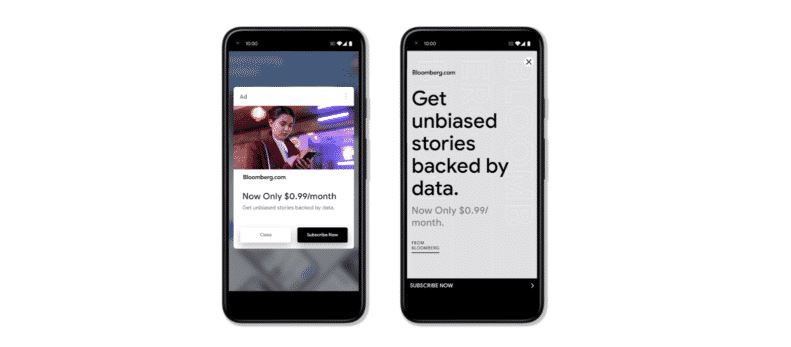 Auto-generated vertical video. If you are an advertiser that doesn't have vertical videos handy, Google will now be able to help create those assets for your RDAs. Google is leveraging machine learning to use existing assets to create vertical video for campaigns.
Image uncropping, powered by machine learning. A unique addition coming to RDAs is the ability to "uncrop" images via machine learning. Google said this "automatic improvement lets your products shine by seamlessly expanding to fill the available space."

Creative inspiration. If you are an advertiser looking for inspiration with your assets, Google has a new home for you. Creative inspiration is a filterable tool that allows you to surface some of the best ad creative from around the globe.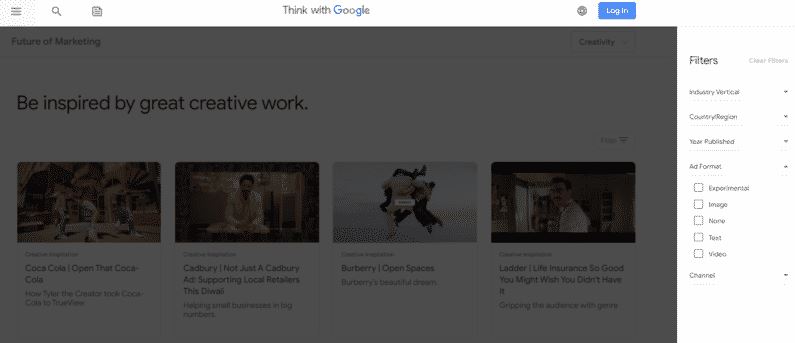 For more information on the improvements, see the full release and stay tuned for more after the May 24 Google Marketing Live event.
Source: Google's Responsive Display Ads go vertical for a better mobile experience
6 Image Optimization Tips From Google
In a new video from Google, Developer Advocate Alan Kent shares six tips for optimizing images for ecommerce websites.
While the video is specifically aimed at ecommerce sites, the advice is applicable to any website that serves a large number of images.
Clocking in at over 14-minutes, Google's video is a lot to digest if you're busy working on websites.
Here's a more palatable recap you can consume in under five minutes.
These are Google's tips for making images load faster and more efficiently.
Eliminate Image Cumulative Layout Shift (CLS)
CLS refers to instances where content on the page visually moves, or shifts, from one place to another as it's loading.
While this problem isn't exclusively caused by images, they can contribute to the problem if used incorrectly.
Correctly Size Your Images
Pick the right width and height for your images, as larger files take longer to download.
Sizing images correctly can be complicated due to the ranges of screen sizes and resolutions that visit your site.
If the browser crops the image on its own, the download size ends up being longer than needed, which only drags things down.
One easy way to detect incorrectly sized images is by using the properly sized images section under Opportunities in the PageSpeed Insights report.
Use The Best Image File Format
Think about the file format of your images, such as whether to use PNG, JPEG, or webP files.
The file format affects the file size, so choosing right one requires careful consideration.
There are pros and cons to weigh out for each format. For example, JPEG and webP tend to have lower file sizes, though the smaller size is achieved at the expense of image quality.
Compress Images Appropriately
Use the right quality factor for your images to encode them efficiently while retaining the desired image quality.
The Encode Images Efficiently section of the PageSpeed Insights report can be used to identify images that are good candidates for compression optimization. The report also shows potential file size savings.
Cache Images In The Browser
Tell the browser how long it can safely cache images.
When you return an image you can return an HTTP response header with caching guidance, such as how long it is recommended for a browser to cache an image for.
Again, you can use the PageSpeed Insights report to detect if the HTTP response cache headers have been set properly on your site.
The serve static assets with an efficient cache policy section identifies images that may benefit from caching improvements.
Correctly Sequence Your Image Downloads
As a more advanced tip, Google recommends correctly sequencing the order webpage resources are downloaded.
The following download order is advised:
Hero images at the top of the page
Other images above the fold
Images just below the fold
The rest of the images on a webpage can be lazy loaded.
Source: 6 Image Optimization Tips From Google
Google now allows virtual food brands to have Google Business Profiles
Google has updated its Google Business profile guidelines page under the "guidelines for chains, departments & individual practitioners" to allow virtual food brands to be listed with "conditions."
One of the more popular virtual food brands is MrBeast Burgers, a popular YouTube creator has deals with local burger shops to sell his own branded burgers but MrBeast does not have any official burger shop or workers. You buy virtual branded food items made by the local shop. Joy Hawkins said with these updated guidelines "Mr. Beast would be allowed listings and should set them up as service area listings (without an address)."
Updated guidelines. The updated guidelines now say "virtual food brands are permitted with conditions." It goes on to write out those conditions:
Co-located food brands offering pick-up
Food brands that are co-located each must have permanent separate signage. They should display their address only if they offer pick-up to all customers.
Delivery-only brands (no-pick up option) out of shared kitchens must hide their address and add service areas to that specific brand to avoid confusing their customers.
Delivery-only food brands
Delivery-only brands (i.e. those operating out of virtual kitchens) are permitted if they have distinct branded packaging and a distinct website.
Multiple virtual brands operating out of one location are permitted, but are subject to additional verification steps.
Delivery-only brands must add their service areas and hide the address on their business profile to avoid confusing their customers.
If there is a partnership where a food brand has authorized the virtual kitchen as a verified provider of the food, the virtual kitchen may manage each authorized brand's business profile once the authorization is confirmed.
The facility that houses the delivery-only brands, i.e. Doordash Kitchens, is permitted to have its own separate business profile. Only someone affiliated with the facility can claim and verify this profile.
Virtual food brands in local search. Yes, MrBeast Burgers, a virtual food brand, does indeed show up in Google local search results: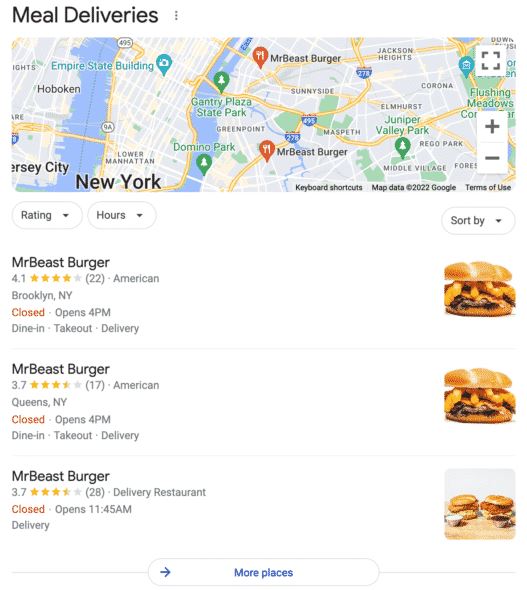 Source: Google now allows virtual food brands to have Google Business Profiles
More News:
Meta Expands Ad Formats And Tools For Small Businesses
Google lets users limit three more types of ads on YouTube, GDN