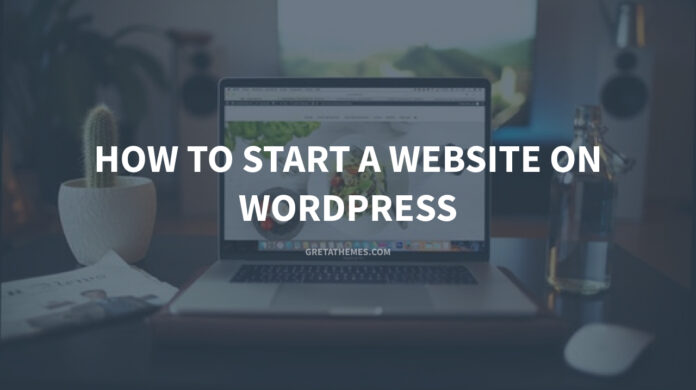 At the start, building a website was such a large plan for every developer since it was hard and costly. Years by years, with the developing technology, the process has become much simpler. There are many methods for you to make it possible, and one of the best ways is WordPress website design.
Let's have a deeper look at this matter.
A Bit-by-Bit Instruction for WordPress Website Design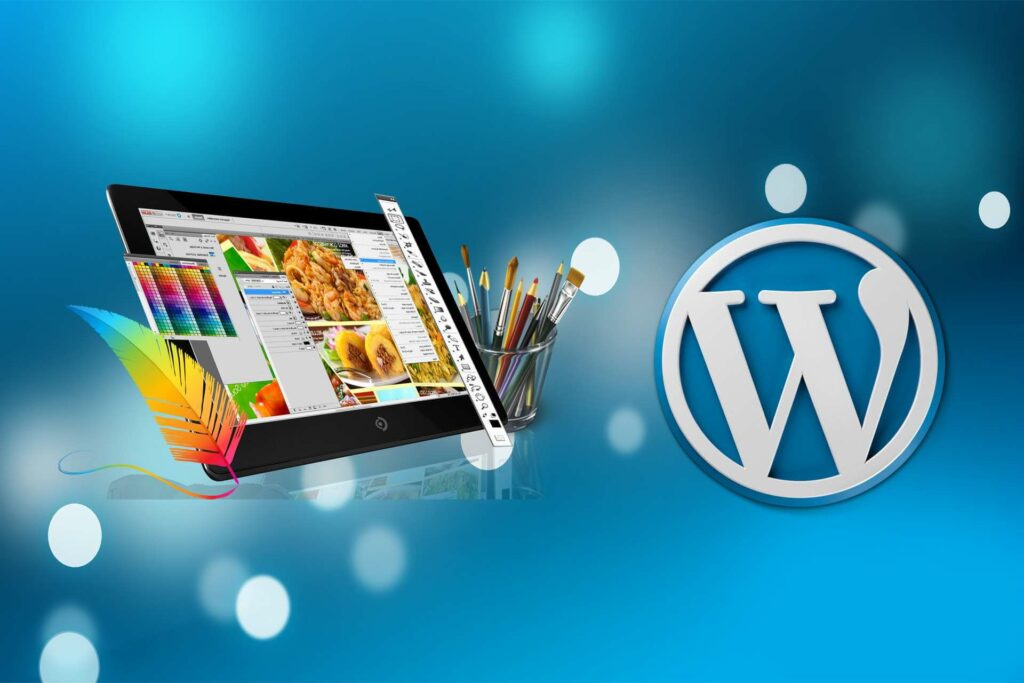 After certain findings, we have listed a 9-step list of making a website from WordPress services:
Select a name and a domain for our site.
Register that domain to the server.
Choose the field your site is heading to.
Get your site a web hosting.
Download WordPress.
Direct your site's domain to the web hosting.
Set up a built WordPress theme.
Provide your site with planned content.
Done and keep developing your website.
It will surely take you a couple of hours to get them all done. Well, let's get through it.
Step 1: Select the Name and the Domain for Your Site
This is the step where we begin to create WordPress site. However, through people's feedback, it appears as one of the hardest parts of web designing. Here is the reason why:
When starting, you thought and figured out a beautiful domain name.
You keep it in your mind or plans for weeks, months, even years.
When going on the business, you will buy the planned domain name.
However, it is taken by someone else.
Then, you try to make a small change to get it over with.
Alternative names 1, 2, 3, etc. are also taken.
Desperation comes in.
You make some names that we don't actually like just to believe it has not been taken yet.
After that, you try your best to find a proper and possible domain name.
At last, you make it! You have got one for yourself.
There are millions of sites in the world and making a website standing from the other is also hard. Thus, we should start by choosing a suitable domain. Mostly, you will come up with a 100% different domain name from the planned one.
Although this step is hard-to-face, the remaining steps are very simple.
Step 2: Sign up Your Domain
Before you dip in, we will point out the differences between a domain service and a web host. A domain service is an organization that pursues purchasing and registering domain names. On the other hand, a web hosting company specifically runs servers to host sites.
Building a server will take up lots of money and resources. Therefore, all web hosting services will pursuit you to buy their services and sign up a domain name through their hosts. In the end, they just want to earn some more money from us.
We suggest you purchase the proper stuff for your business. Not only increasing the quality but it also reduces the price tag. Therefore, I will go on a domain service to buy domain names and a web hosting service to buy hosting. Remember, never blend them! A service will only work well if it focuses on one field.
Based on users' feedbacks and experts' recommendations, we suggest Domain.com.
Step 3: Determine What Type of Site You Are Building
Since WordPress is famous and effective, 80-90% of instruction posts on the Internet will guide you to use WordPress. Although it is a good choice, there are still some different selections.
Simple Business Website
A basic website should reach these standards:
Who you are heading to make business.
Which type of goods/service you are working on.
A gallery for displaying your business.
Contact information.
Well, you need to give viewers a basic info portfolio about your goods and contact info. In the market, we will find lots of website builders, and we recommend Wix web builder. Since it has a small price tag and easy-to-use ability, we suggest using this builder for small and medium business sites. Otherwise, each other site builder has its unique features and functionalities. You can check and select the most profitable for your site.
E-Commerce Site
If you intend to make a site for online business purposes, we suggest you not using the WordPress platform. After years of making business and receiving users' feedbacks, we realize that using WordPress is possible but not fully effective. Of course, you can use WordPress if you want but it's not highly recommended. For this purpose, we vote Wix again. With Shopify, Wix stands out from the remaining web builders.
Blogs
Particularly, beginning with WordPress is a good start if you want to build a content website. Also, we suggest you continue building a blog site with the WordPress platform.
Nowadays, WordPress runs over 30% of websites on the world's Internet. Moreover, about 70% of sites are just literally blogs so WordPress will play an important part in building webs. Even so, you might think about other choices like Typepad, Drupal, or Joomla. However, they are out of date and left eating the dust by WordPress. Surely, developers usually update WordPress so you won't worry about bugs or errors. That feature will easily beat those remains.
Remember: stay with WordPress, no other widgets!
Other Types of Sites
In case you are still clearing your future intention, take up WordPress!
WordPress fits all types of websites since it's convenient and flexible. WordPress can make up for any type of website including online business, blog, e-commerce, etc. Although you have to make more changes and customizations in some cases, you can customize every single corner of your site. Also, the WordPress community is enormous, which means you can get help from many users and professionals. Anytime, from any place!
Besides, WordPress also works well with other plugins and add-ons. You can simply add them to your site and use them immediately. Therefore, this will release your tension in programming and designing a website. On the other hand, no coding is required.
In short, WordPress is still a standard and favorable choice for any site.
Step 4: Get a Hosting Service for Your Site
A domain and hosting will decide the success of a website. They will be your widget and platform to build up a website. A host will take part as a server to save and send a copy version to any visitor in the globe. Moreover, all sites on the Internet can only maintain and run with a hosting server.
For the best one, we recommend Bluehost. Bluehost reaches 1st place in our list of favorite web hosting servers for all sites.
One more thing, it usually costs you around $5/month for a hosting plan.
Step 6: Direct Your Domain Name to the Web Hosting
Here comes a quick summary: purchasing a domain name, registering a hosting service, and having downloaded WordPress to your hosting.
Now, it's time to link them together. What you need to do is direct your domain name to the hosting server. In the end, people will go to your site through your domain name.
Of course, you still have to make some technical setting options. For instance, you will have to configure some options for your site's nameserver on the domain registrar. Don't worry about finding the wrong one. Hence, your registered host will show you the right options. Further, our support team will help you deal with any problem-related. They work 24/7 and will serve you with a wholehearted and friendly attitude.
Concluded, the process goes from getting the nameserver into your hosting, configuring the domain's settings, and finish. Let's get moving to the next step.
Step 7: Set up A Built WordPress Theme in WordPress Website Design Process
To build a WordPress website, you must need a WordPress theme. Subsequently, WordPress is called the center of your site since its core mission is to keep our site run smoothly and sufficiently.
WordPress themes will decide how your site will look like. Further, you can edit and make changes on your site without remaking a brand new version. Also, you can get rid of your previous theme and install a WordPress theme without losing basic data. Therefore, you can create a new outlook for your site without having to refill your pre-made content. Nice designs coming through!
If you want to buy WordPress themes, you can try buying from StudioPress. Since WP Engine bought over StudioPress, WP Engine will include all StudioPress themes and plugins in its hosting services. Although it's a bit costly, WP Engine should be your first selection. Offering a large variety of themes and add-ons, you can build a medium or enormous website. Opposite, building a small website with WP engines seems overpowered. Thus, you should not use it if you are making a small one or starting the first site. Surely, you will waste it and break up your plans.
You might ask: "Any other options left?"
Well, there should be. For instance, ThemeForest stays as a WordPress theme/plugin/template market for any type of website. The prices range from $30 to $60 and there are thousands of them awaiting you to pick up. To boost the searching speed, you should search for the most popular and highest rating ones first. Then, you can go for your favorite one.
Also, Pixelgrade has a WordPress theme store as well.
When you have done buying a WordPress theme, get to the theme setting options and upload the chosen theme. The theme setting button is below the appearance button in the sidebar. Afterward, click "Add new" and "Upload Theme". However, that is not the end. You will have to upload your .zip file (received when buying the theme) and click "activate" in the WordPress theme to get it on the line.
Step 8: Fill Your Website with Loads of Prepared and Coming-Up Content
With your WordPress theme installed, it's about time to create website WordPress content. Remember, all these things are made within WordPress.
First of all, you have to create some individual inner pages. WordPress features 2 contents: pages and posts. Posts or blog posts will be uploaded in the blog area. You can get rid of this part if you don't intend to have a blog. On the other side, pages will appear as permanent elements on your site. Your pages should look real and professional. Here is a shortlist of the essential pages in a website:
Homepage (you can always set up in the theme options)
About page (basic information and description of your products or services)
Blog (listing all your blog posts)
Contact page (give our information to the visitors)
Product/service page (galleries of images/videos/texts, and you should make an individual for each of them)
Of course, there are still plenty of types of pages but this list is a well-made start for you.
Step 9: Maintain and Develop Your Site to the Better Version
After tons of steps, you finally have a niche and nice WordPress site for your business. Still, you have many further customizations to do with your website such as downloading add-ons and additional plugins, create an email directory, improve traffic and loading speed, etc. However, they are just optional and you can make it or not.
To be fair, your site should become much better after a couple of months. Surely, your site in the next few months will be 100% unlike how it looks at the start. To make your site standing in a higher place on search engines, you should work harder to improve and grow yours.
Some Other Instructions about WordPress Website Design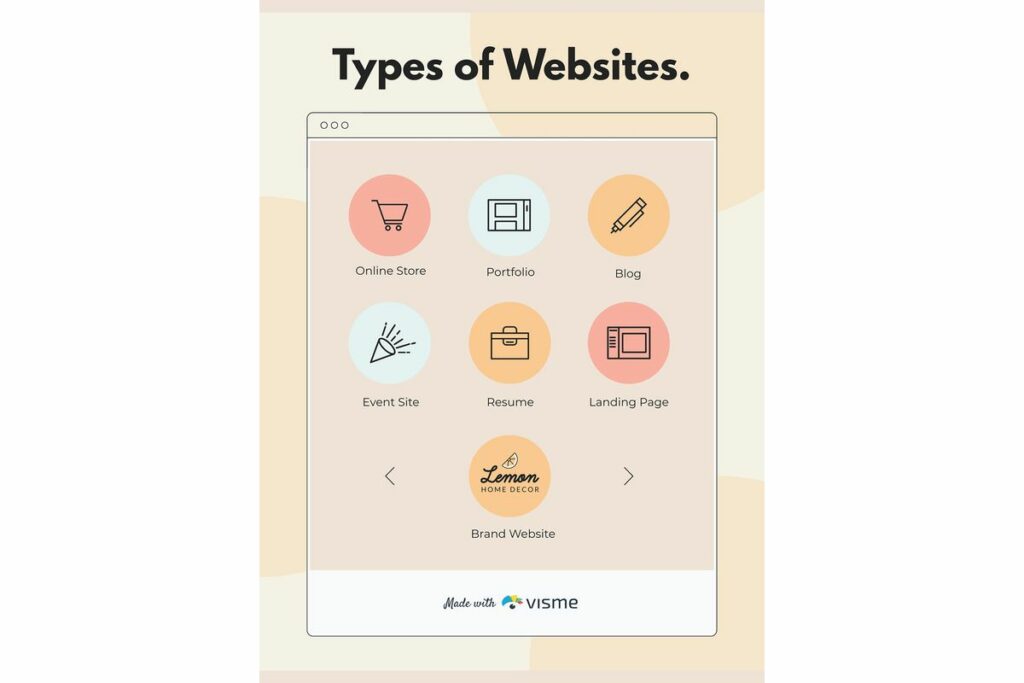 The guide above is surely very long and detailed but you may end up getting confused. Still, you have many ways to build a WordPress site
Well, take a tour through some further fundamental instructions for making a site.
WordPress is favorable
We recommend you use WordPress when building a business site or blog. For example, many famous sites use WordPress as a platform to maintain and develop such as The New York Times, CNN, MTV, etc. Thus, WordPress is a platform for all people from newbies to experts. They can freely make and process a website or a blog without expertise in coding.
More than 30% of worldwide websites take advantage of WordPress. Also, it has a content percentage share of 60%. These 2 percentages have reflected the importance of getting WordPress website design.
Other Options Are Available
Above this part, we have shown the best of Wix and WordPress. However, you can use different web builders for yours.
Resources for General Guide for WordPress Website Design
There are some useful resources for you to build and customize your site:
The Best WordPress Cache Plugin for 2021 (Free & Paid)
10 WordPress Maintenance Services for helping you run your Website
8 Best CDN Providers to Speed up Your Website
The 6 Best WordPress Hosting Choices Guide
WordPress eCommerce – Platforms and Themes for the Beginners
What Is the Difference Between WordPress.com vs WordPress.org?
Best WordPress eCommerce Templates for 2021
Helpful Toolkits for E-Commerce Sites
Almost every website sells something. If so, you will need your site to get e-commerce. Accordingly, you should go with WordPress to make a WordPress website design.
We have come up with some help for you:
Make Your Store Convert with 10 Best WooCommerce Plugins
What is Backlink? How to build quality backlinks?
Best WordPress Newsletter Plugins – Top 6 Choices
Best Google Analytics Plugins for WordPress in 2021 (Expert Pick)
Website Hosting – Deeper Help
To run a site, you must have a web hosting service. In the current period, websites carry lots of access turns, making them sometimes heavy and slow. Therefore, great web hosting will widen the "road" and reduce the high traffic tense. For most of you, we think Bluehost will fit and work efficiently on your site.
Some beside instructions about web hosting:
5 things to consider before buying a Hosting Service
How Web Hosting Affects Site Speed
The Best Free Website Hosting Services
How to Optimize Effectively with WordPress
We have gone through the problem "How to create a website in WordPress", and now the new question will be "How to maximize its range to reach more people". In our opinion, you should use both WordPress themes and plugins for WordPress website design. Below is a little recall of the top WordPress widgets for all kinds of the site:
Top 5 Membership Plugins for Your Membership Website [Recommended]
Which One is the Best WordPress Backup Plugin for 2021?
6 Best Security Plugins for WordPress Compared in 2021
5 Best Page Builder WordPress Plugins (Drag & Drop) for 2021
5 Best Contact Form Plugins for WordPress compared
LearnPress vs LearnDash – Which one is better?
Blog Tips
Sites are blogs and vice versa. It is an undeniable truth nowadays. They used to be separated but now they have been combined. As has been said, WordPress takes 1st place in running blogs. Therefore, a bit tips for WordPress should be essential:
Top 4 Best Copyright Free Image Websites For your WordPress Blog SEO
Best WordPress Themes for Travel Blogs in 2021
4 Types of Blog Themes that most Popular in 2021
Personal Blog WordPress Themes
Building a WordPress Website: In Conclusion
To conclude, we will shorten the process:
Find a domain and web hosting, then install it.
Purchase a theme and apply it to your site
Improve and evolve your site to be a greater one.
We hope you will get succeeded with making a website through this article.
Read more: How to Custom your WordPress Theme? (Without Coding Skills)