The websites are going on a revolution on advertisements and art, and your web should be one of those. A proper-anticipated website must be very both well-made and easy-to-use, but normally it will require professional services (themes, plugins, etc.) which will cost you lots of money. Gallery plugins bring users multi-purpose widgets: the ability to cross browsers, revolution slider, or 100% responsiveness. Luckily, WordPress is a great platform for you to make it possible. Furthermore, there are many experts in the WordPress forum ready to help and deliver you the best WordPress Gallery Plugin. You may simply find those widgets in one of these. However, picking up the most suitable one for your web among thousands of plugins seems like looking for a needle in a haystack. Providing a package of our most advanced, proficient, professional, and smart WordPress gallery plugins, there will be lots of possibilities for you to shine your brand and make your site stand out from the crowd. On the other side, the price is very economical compared to the features and quality as well as the long duration of usage.
Why a Gallery WordPress Plugin?
To make your website more popular and well-known, you should have a proper plugin to display your portfolio. You can easily illustrate your brands, logos, goods, pictures, and videos and make them look higher-quality with the true one.
There will be lots of professional features for anyone to use without any difficulties or obstacles. Your plugin should be easy to use and suitable for your workflow. Choosing the rightful plugin will ease your process of galleries management, while the wrong one will cost you time and effort. On the other hand, it's very disturbed and unpleasant when the time loading images/videos or page loading is too long. Not only that problem but Google also ranks your website based on the page's loading time. Our plugins, are well-coded and highly customized for better speed. If there is a problem, our support team will be side-by-side with you to help you cope with anything stopping you from completing your website.
Let's have a look at our best WordPress gallery plugins available in our list.
Modula – One of the Best WordPress Gallery Plugins for Everyone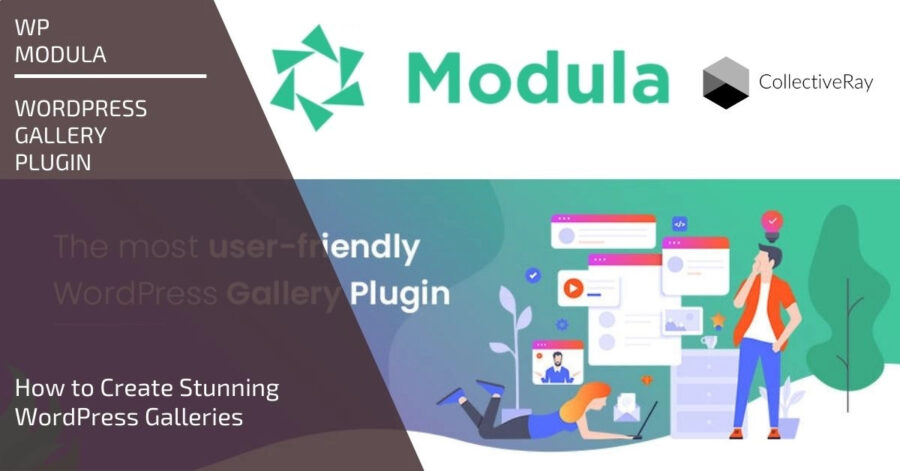 Learn More
In the first place of the list, we suggest you Modula, our most favorite WordPress Gallery Plugin for all types of website. It will impress your visitors with a fully responsive, fast-loading, and no-coding website. Modula will assist you to solve problems with your site's outlook. No more worries about images' ugly cropping, galleries appearance, and content management!
You can simply manage every corner of a picture with the custom grid feature. All you need to do is dragging from the right bottom corner in the editing section. With this, controlling the pictures' size and proportion is all in your hand. You are free to choose the width and height of the gallery and check whether the image exceeds the content section or not. In the WordPress media gallery, you can make a new gallery with the new name, detail, width/height in pixels, and the hover effect. You may give a name and a subtitle to each image so your viewers will know what the picture is about.
If you intend to buy the pro version of Modula, it will offer you more advanced functionalities. The defaults extension allows you to build a gallery with the same options from a premade set. Besides, you can make galleries quickly without manual customizations for each time creating a new set. Accordingly, combining images and videos makes your site work well with YouTube and other video social media platforms. In case you want to make specifics galleries for specific users, you may set a password to block access to the planned galleries. The plugin offers gallery sorting, watermark, migration tool, export/import tool, and a lot of other useful features.
Gallery PhotoBlocks – A Creative and Smart WordPress Image Gallery Plugin

Learn More
Wanna light your site up with an attractive and charming gallery? If that is what you want, Gallery PhotoBlocks will be the one for you. Appeared as a fascinating WordPress image gallery plugin, the theme allows you to make up perfect-border galleries.
Indeed, it gives you a fast lightbox so that you can zoom in/out and add smart effects to your gallery. Otherwise, our builder offers you the ability to make advocated galleries.
One feature makes this theme stand out and different from the other: PhotoBlocks Grid Builder. It's like a magic trick for WordPress web developers; you can make a great framework with perfect edges. However, all you need to do is simply dragging pictures on columns or rows.
Furthermore, the theme provides users with many other helpful widgets for building their galleries: special effects, social media sharing buttons, fully responsive and retina-ready, caption positioning, fast loading gallery, and other advanced features in the premium version.
Final Tiles Grid – A Fully Responsive and Multi-Content WordPress Image Gallery Plugin
Learn More
Getting bored of the same-outlook image gallery WordPress plugin? If that is the problem, come and check out for Final Tiles Grid! We use the whole new algorithm so that users can make stunning picture networks. Not resizing images and maintaining the original width/height (if it is possible) is how it works.
Thus, the plugin is retina-ready so that your website can work properly and look nice on all browsers and devices. Thanks to the CSS3 functionality, your site will display smooth animation without any error. Besides, a fully responsive plugin like Final Tile Grid may play an important part in designing/photographic/displaying galleries.
Applying the plugin, you will receive 2 layouts: columns (masonry) and tiles. In addition, users may manage and change the margin between pictures and images' size according to the screen resolution of every device. In a word, Final Tiles Grid stays as a perfect plugin for everyone but if you prefer more functions, the pro version has all of the free version's functions and many premium features plus.
EverLightBox – Outstanding Social Portfolio WordPress Plugin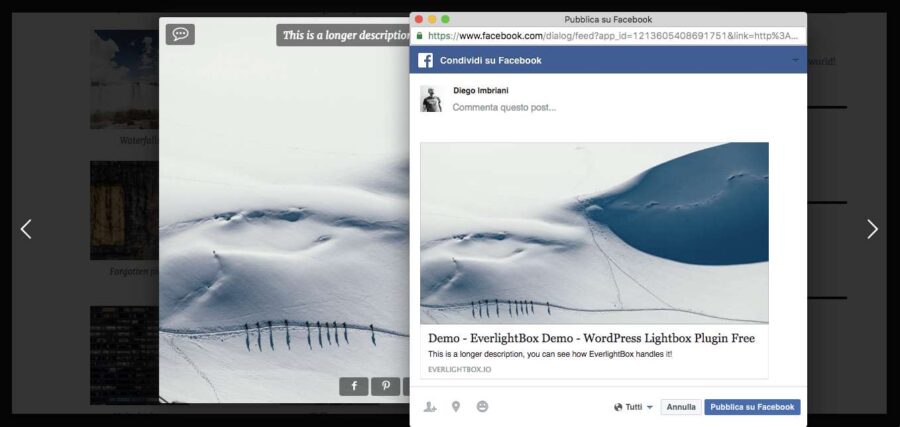 Learn More
If you want a social and compatible with multi plugins, then we will offer you EverLightBox. This WordPress image gallery plugin has compatibility with Final Tiles Grid, PhotoBlocks Grid, featured WordPress plugins, and linked images. To ensure your site makes a full ability compatible with all gallery plugins, we let users access custom CSS selectors. Also, everyone can report the bugs or errors to us and suggest improvements or new functions.
Following, the experience of users is another great thing we want to show you. The website with our plugin works well on all devices and browsers, making your site loading speed faster and having better rankings on search engines. Finally, we also provide you with instructing videos in case you are not clear about how to use the plugin.
Envira – Smart and Responsive Multi-Concept Gallery Plugin for WordPress Users

Learn More
Based on customers' reviews, Envira will be worth 5-star quality for a creative WordPress plugin gallery. Born as a drag and drop WordPress gallery plugin, we make Envira itself a fast, powerful, and safe tool for web builders. Understanding the importance of speed, we have coded and optimized to improve the website performance and receive better SEO points. Implying "Pagination"
Bored of manual setting up every time making a new gallery? No more edit-by-hand, you just need our drag and drop builder to upload images/videos, place them, and adjust them to build a new gallery in a few minutes. On the other hand, Envira is fully responsive since we have optimized all details in the plugin.
With WooCommerce compatibility, clients can create and maintain an online store inside the main page. Later, protecting yours is not difficult because of the feature "Watermark".
NextGEN – One of the Best Widgets for Galleries

Learn More
If you wonder this theme is good or not, 1+ million users will answer it for you. NextGEN is a WordPress photo gallery plugin developed in 2007 and is still improving through every update. It will give you all functions needed to make your galleries standing out from the crowd or meet the demand of photographers or content creators.
NextGEN will give you 2 ways to showcase your uploaded content: shown in a gallery or a slideshow. In addition, you can select between a compact album and an extended album. When designing your gallery, users can gain 100% control of size, transitions, effects, etc. If you are fond of the plugin, you can purchase the pro version to receive more convenient features.
Photo Gallery by WD – A Fast and Stable WordPress Gallery Toolbox

Learn More
Taking only some minutes to make a gallery, Photo Gallery by WD is worth a great plugin gallery WordPress.
The plugin is built for everyone to use, so it will have a lot of features to cope with the demands of most web developers, making the website convenient for building or converting. Furthermore, uploading images/videos to pages and blogs seems easy. It supports many tools to make your gallery stunning and delightful. Also, you can design to show your visitors in many different types: columns, thumbnails, slideshow, and blogs.
Particularly, you can make endless galleries and posts unlimited pictures on those. The plugin is made for mass uploading and storing at the same time. Otherwise, we also give you the best feature: e-commerce integration. To use this one, you must pay a bit but trust me, it will be worth your paying.
FooGallery – Attractive Gallery Creator for WordPress Users

Learn More
FooGallery is a WordPress image gallery plugin that will attract you from first sight. It owns a user-friendly system that is suitable for both newcomers and experts.
With FooGallery, a user may only need a few minutes to make a brand new photo/video gallery for your website. Besides, FooGallery offers great layouts and they are all fully responsive. They all run fast and save your time loading pages. Higher places on search engines coming up!
In the FooGallery's layouts, we focus on and improve the coding and the visual performance. Accordingly, we put a live preview popup in the Gutenberg block editor so that you can make changes while editing the galleries.
For the page's outlook, we have 6 stunning gallery image templates: responsive image, image viewer, masonry, simple portfolio, justified portfolio, and single thumbnail. In short, take a look and discover the covered functionalities of FooGallery, and you won't regret it!
Photonic – A Lightbox and Tool Package for Photographers and Social Content Creators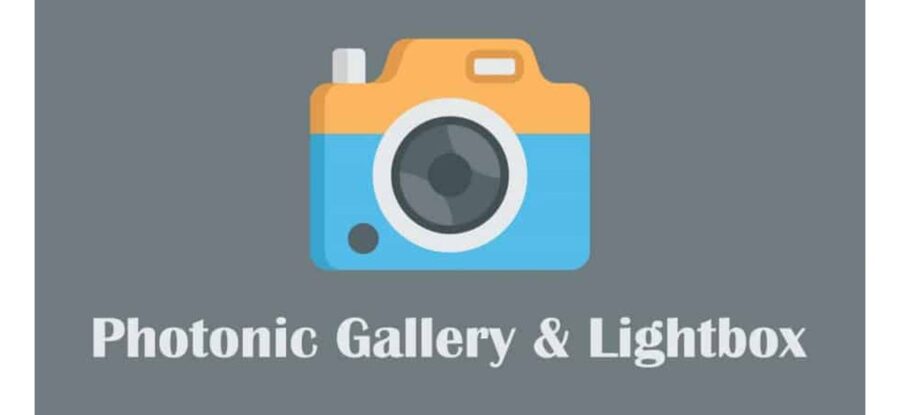 Learn More
Photonic appears as a free WordPress plugin gallery for you in creating excellent image galleries. Besides the custom features, Photonic also supports third-party plugins and social media platforms (Facebook, Flickr, Instagram, Zenfolio, and Google Photos). Not only image galleries but this theme also works well on making stunning video galleries. Of course, web developers can give some authentications so that users can see protected images from different authors.
Of every single paid or free plugin, Photonic supports the most lightbox scripts including the ones running only on JavaScript or jQuery-required. On the other side, you may use your shortcode. However, this won't stop your site from running normally; it lets your plugins run parallel. With the video support, videos from YouTube/Vimeo, MP4 external videos, and videos from hosting providers (Google, Flickr, etc.) can be opened in all lightboxes except Thickbox, BaguetteBox, and Image Lightbox.
One more thing, if you need any help, be yourself and contact us via our support forum.
Video Gallery – Excellent Portfolio Gallery Tool for Images and Videos

Learn More
Wondering if there is any plugin focusing on video galleries? Here we are, and we are very pleased to introduce to you the Video Gallery, the best gallery plugin WordPress for making galleries supporting platforms like YouTube, Vimeo, and MP4 formats. In case you have never created a gallery before, the plugin will direct you to complete it and build your galleries without any difficulty.
In addition, our plugin is compatible with all WordPress themes and various kinds of websites. Since the plugin is 100% responsive and retina-ready, it has never been a big deal. Furthermore, it offers 16 templates, 9 gallery layouts, various effects, animations, and adding names to the pictures. Also, Video Gallery supports image galleries as well.
Conclusion
Through the article, we hope you can find your suitable WordPress gallery plugins to make beautiful galleries to better your website.
Read More: 10 Best Free and Pro WordPress Forum Plugins for Online Communities