To create a community online on your WordPress website, you absolutely need a WordPress Forum Plugin.
Normally, we find an online forum where we can find like-minded individuals to connect, discuss, share, and support each other with similar interests. Hence, this's a change for you to integrate a forum tool into your business site. Since forum threads have a lot of useful content, it definitely helps your site increase traffic and ranks better in the search engines for specific keywords.
Why Do We Need to Use WordPress Forum Plugin?
In general, users can post topics, questions as well as answer other user's questions, share ideas and discuss topics on your online forum. Below are some advantages of an online forum:
– Engaging customers and boosting sales: If visitors like your forum, they will participate and take time to look around your site. It's possible that they will purchase your online products or recommend your site to their friends.
– Easily to support customers/ users: If you are running a business, especially, selling online products, an online forum is a great way to help your customers with your products or even related fields. They can view some common issues which are posted or create tickets there, and the support team or other users will help to solve their concerns.
– Increasing SEO value: We usually post blogs on your website to increase the traffic. There is also another way to do it is to use forums. Sometimes, a user-generated topic makes the thread become famous then people can view this content right on the search engines.
Overall, for these main reasons, you should have an online forum on your WordPress website. But these are the most important things we have to mention. So, do not take time to look somewhere else, let's explore the top 10 WordPress Forum Plugins now!
10 Best WordPress Forum Plugins for Online Communities
bbPress – Famous WordPress Forum Plugin
bbPress is a famous WordPress Forum Plugin on the market at this time voted by many developers as well as users. It's completely free but meets all essential forum-related requirements. There is no paid/ premium version. After going to bbPress's website, you can download it with a few clicks. It ensures all levels can build an online forum using this plugin. The process takes maybe within a few minutes. Moreover, bbPress is a lightweight, ultra-fast, and clean plugin to support your site's performance.
Plus, there are over 200 extensions that you can download freely from its library. These help to add everything you want a forum to be, from social user avatar support to captcha. If you wish to create multisite forums, it doesn't matter. bbPress can help and allow you to manage all these forums from one WordPress dashboard. Lastly, the plugin provides various customizable templates and useful settings for changing aspects, like colors and styles. Let's try this open-source tool and use it unlimited without paying any cost.
Sabai Discuss – Top WordPress Forum Plugin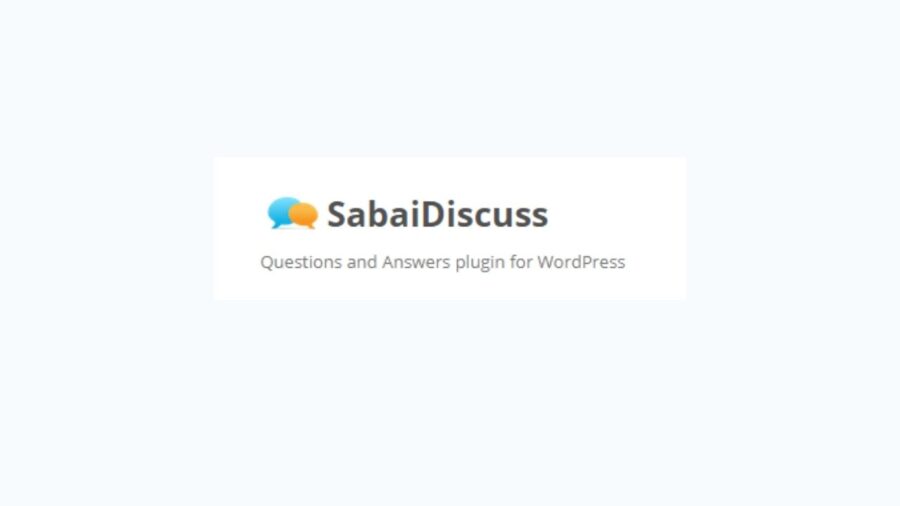 Sabai Discuss is the perfect WordPress Forum Plugin of our collection today. It's actually a Q&A forum plugin for users/ customers to ask as well as answer the questions. Besides, you can use it for creating a discussion forum, a helpdesk portal, or a knowledge base too. If you have tried Stack Overflow or Yahoo Answers, you can see it's kind of the same platform.
Unlike another plugin, this plugin provides a dozen of powerful features. Users can see your forum on any device, such as laptops, mobiles, desktops, and tablets. If you meet any issues, you can search the questions & answers by keywords and categories with auto-suggestion functionalities. Plus, there are custom fields with the visual form editor for you, like the user, markdown text, captcha, image upload, phone number, etc.
What's more? Well, it works well with all themes and integrates with famous and necessary plugins (RTL, myCred, Cubepoints). Saibai Discuss offers various choices to customize online community forms, from 10 email notification premade templates to 9 widgets or 5 shortcodes. Let's check out Saibai Discuss!
BuddyPress – Best Forum Plugin WordPress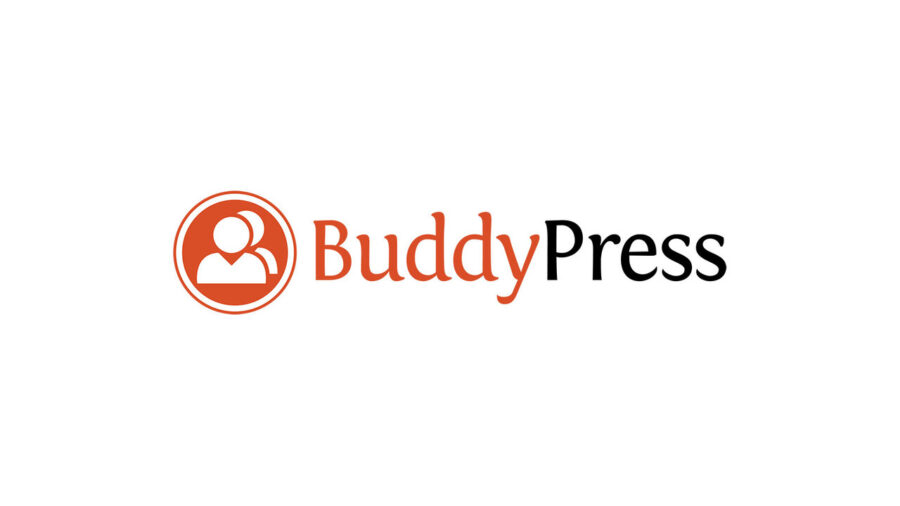 Together with bbPress, BuddyPress is another perfect Forum Plugin WordPress that most people know. It is built for not only online communities but also for online teams, groups. You can go to WordPress.org and look for BuddyPress to install it with no fee required. This plugin provides all necessary for an online forum.
Once using BuddyPress, you will be able to see it's similar to Facebook. The reason is you can post activities, send friendship requests, make friends, send private messages, create public or private groups, and so much more. In addition, BuddyPress is compatible with every theme and plugin. To get more functionality, you can add whatever extensions you need while creating your wonderful online form. Also, BuddyPress supports many languages to make sure all customers can use it. Try BuddyPress today and make it yours!
Simple:Press is the Best Forum Plugin for WordPress that is worth considering. There are both free and premium versions for you to choose from, depending on your need. The free-to-download version comes with unlimited forums, unlimited topics in each forum, and unlimited posts on each topic. You can fully control user management, for example, restrict user accesses or custom avatars. Besides, Simple:Press supports Member Manager and Member Subscriptions plugin. It likely focuses on SEO, promising increasing traffic. Simple:Press is customizable for forum slugs to featured forum images.
The premium version brings you to the next level of an online forum with over 70 premium add-on. It provides forum data charts, ads, private messages, warnings, and suspends user's accounts. Apart from sending notifications via email, Simple:Press can help to send via SMS, Slack, PushBullet, Pushover too. Furthermore, everyone can rate user posts by giving out thumbs-up or thumb-down, or star rating levels. Overall, this plugin has over 100 features to use once purchasing. Try it now!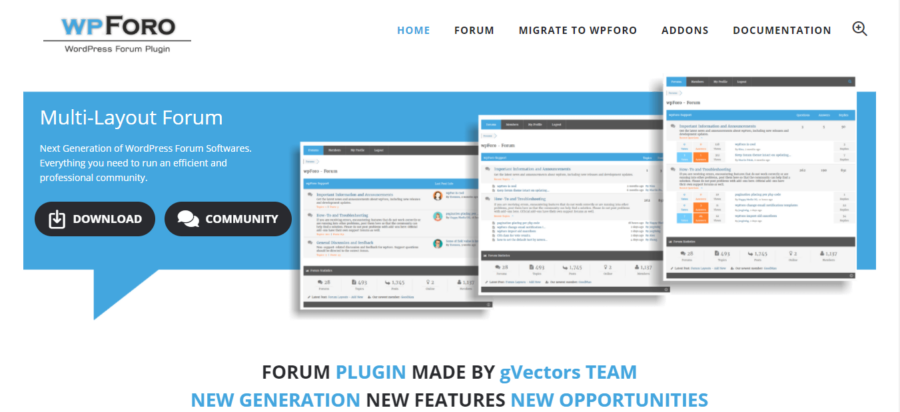 wpForo Forum is a responsive WordPress Forum Plugin that you can use on all screens. You can easily download and set up it on your WordPress site within 5 mins. There are totally four different forum layouts and designs and 6 forum color styles to pick from. Surely, every layout has amazing features with beautiful designs.
Along with the basic features like postings, topic tags, votings, subscribes, email notifications, social media sharing, badges, and so much more, wpForo also integrates with BuddyPress to improve your community site. If you plan to migrate from other forums, this tool can help you to do it with ease. Lastly, wpForo is built-in SEO, XML site map, caching system, Akismet, anti-spam, search engine ping. All make wpForo become a powerful plugin ever. Hence, it's great for your online business. You can refer to our best WordPress Online Store Theme if you're planning to sell products online on your website.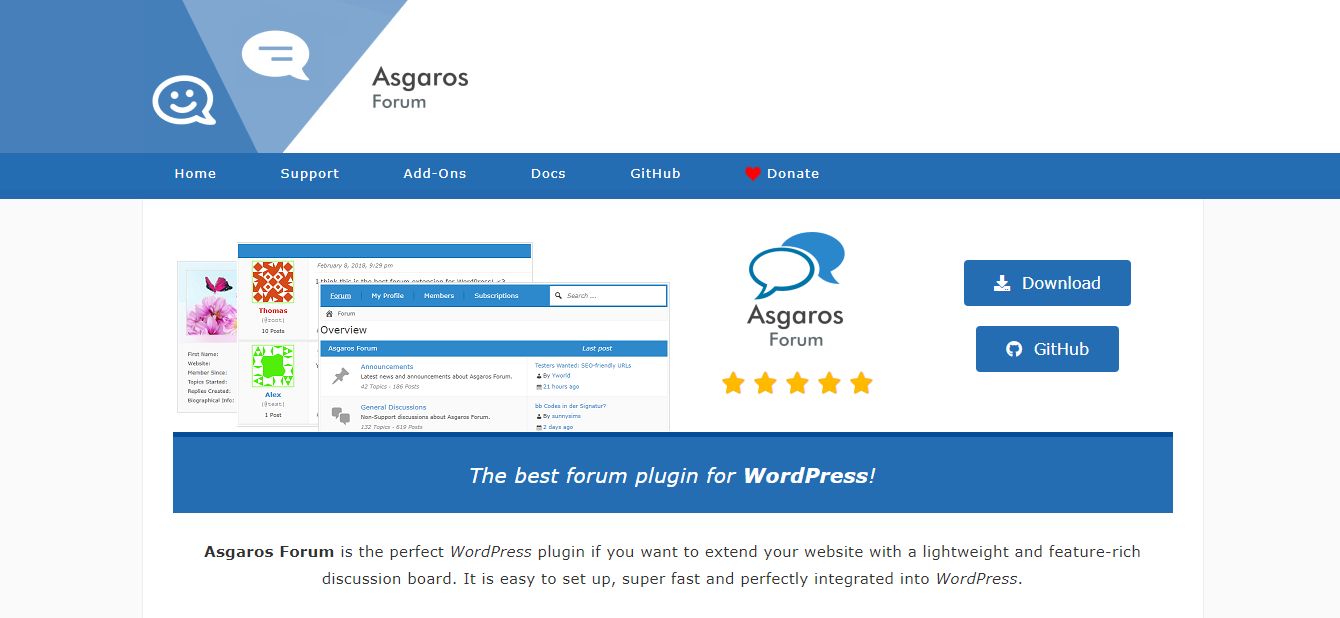 Asgaros Forum is an elegant, lightweight, and simple Forum WordPress Plugin that you can use to create a forum on your website. It takes only a few mins to install and set up with high performance. Customers can create their profiles and you can see your member list right away. Plus, they can upload, search, and react to the threads too. If you wish to have polls feature, beautiful widgets, ads function, and forum statistics, moderators, board permissions, and admin approvals, all are in Asgaros Forum. However, it doesn't have extensions like bbPress or BuddyPress. Let's try this amazing WordPress Plugin Forum!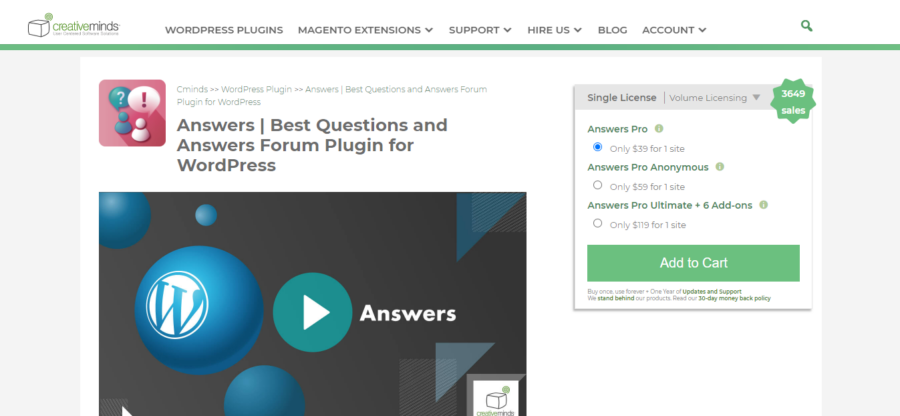 CM Answers is a free but powerful WordPress Forum Plugin. Users can post Q&A in the forum with ease. Together with that, you can leave comments, moderate, and set up votings, notifications, access control, etc. Besides, restricting user capabilities and creating forum categories are bonus features of CM Answers. In general, all basic features are included in this free version.
Also, you can move to the next version if you want to extend your forum's functionalities. Apart from public Q&A, now users can post private Q&A. It supports Ajax, BuddyPress, Ad-sense, Social media registration, MicroPayment, and so much more.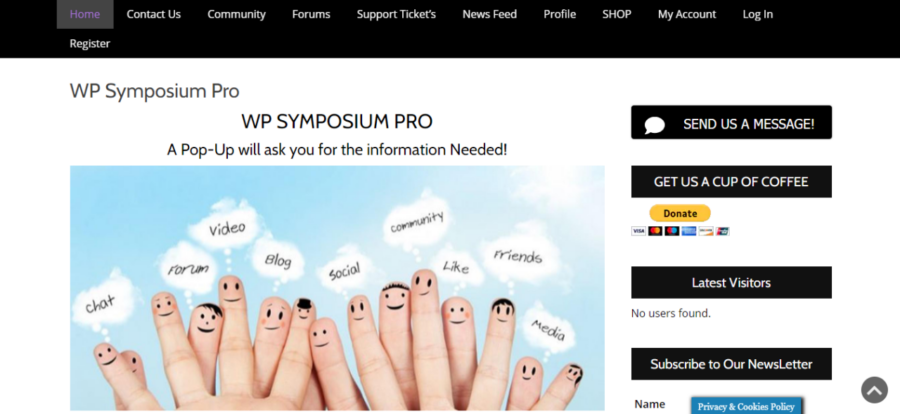 Another Best WordPress Forum Plugin on our list is WP Symposium Pro. It's named Pro but it's actually a free plugin and you can download it easily on WordPress.org with a few mouse clicks. If you are using Facebook, you can see WP Symposium works like Facebook. After creating an account to log in, users can edit their profiles, post their questions, join groups, or add friends.
Similar to other forum tools, it works well with all WordPress themes or plugins. Also, customers can find your site or forum on all kinds of devices and screens. Plus, WP Symposium is highly customizable, it lets you freely change any aspect of your forum, like colors, fonts, buttons. There is a pro version too.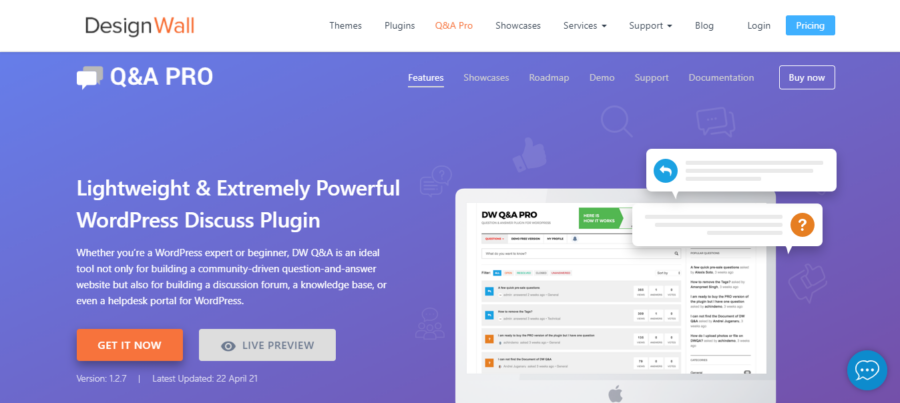 If you just need a simple forum for your business site, you can try DW Question and Answer. As its name suggests, it is for creating a Q&A system like Quora. Once you successfully build a forum, you can translate them to any language you want with 11 languages or manage the email notification system with ease. Users can search by keywords when they have problems too. By voting the best answer with the sticky question option, it's really helpful for other users. DW Question & Answer supports captcha too. Let's check out this wonderful WordPress Forum Plugin!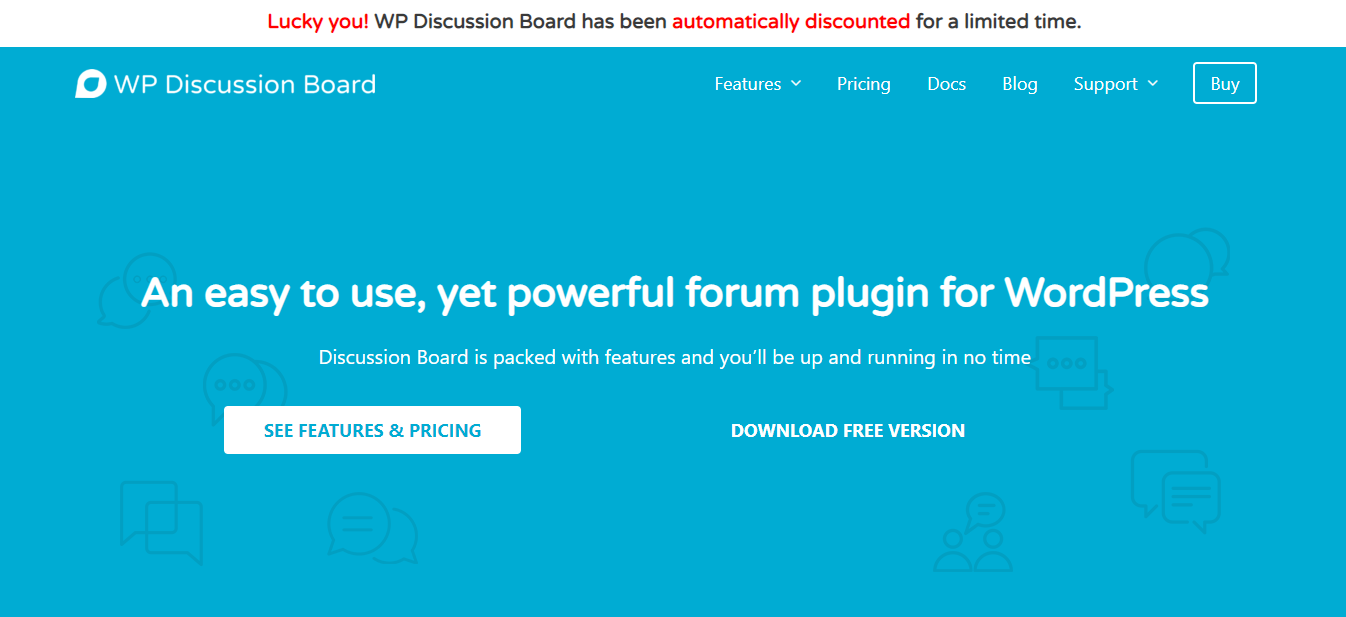 Discussion Board is the last but not least in our article today. It's a free and popular Forum Plugin WordPress. If you don't know technical skills, it doesn't matter. Your dream forum will be created immediately with a 1-click installation. Then, users can register a new account, log in, and post any topic quickly and easily. In particular, you don't need to worry about spam. Moderators can check before a new topic/ comment is published. Users especially will stay longer on your website because of your useful forum's content. This is a good benefit for SEO as well. Lastly, there is a pro plan available for adding more features.
To Sum Up
This is the end of our collection today. You might have an idea to choose which one is the best fit WordPress Forum Plugin for your business. Mostly, people will choose bbPress or BuddyPress since they have a lot of features and extensions. However, the rest of our list is the best tool too. It's truly worth considering.
Read More: Top 10 Best BuddyPress Themes for 2021 (Free & Paid)