YouTube to drop Maximize Lift bidding
Google will be ending support for Maximize Lift bidding for YouTube, the company said, leaving a TrueView, in-stream ads option behind as YouTube continues to enhance its ad offerings.
What it did. Maximize Lift was a very specific bidding strategy that worked in conjunction with Brand Lift measurement with a goal of hitting more of the right audience that was currently in the consideration phase. If you aren't familiar with Brand Lift, it is a tool that helps to measure recall, awareness and consideration and requires a Google Account Rep to activate on your behalf.
Maximize Lift used details input by advertisers about their brands and products to generate content to be used in Brand Lift surveys. The survey responses were then used by Maximize Lift to focus on those consumers that may be the best fit for your products. Unlike other bidding types Maximize Lift didn't optimize towards views, rather would optimize towards lift.
"We launched Maximize Lift as a beta in 2018 to optimize TrueView in-stream campaigns," a Google spokesperson said. "While we did see some success, we are sunsetting the bidding tool to focus on scalable solutions like skippable in-stream ads that are more in line with how advertisers want to buy."
Maximize Lift was launched in 2018 with the allure of driving meaningful B2C results. Upon release, Google touted a 2x return on ad spend for COVERGIRL's Lashblast Mascara product. However, it seems that there has been less and less focus lately on Brand Lift within YouTube.
Source: YouTube to drop Maximize Lift bidding
New PPC Salary Report Details How Much PPC Pros Earn
A worldwide survey of paid search professionals provides a clear picture of what they're earning across various sectors and locations.
Duane Brown, CEO and Head of Strategy at Toronto-based ad agency Take Some Risk Inc. has released his seventh annual PPC Salary Survey.
Using responses submitted by 715 digital marketing professionals worldwide, its goal is to provide salary transparency to ensure all PPC professionals are fairly compensated.
Using data collected in February 2022, this report includes information from Australia, New Zealand, Canada, the U.S., India, the U.K., the Netherlands and other European countries.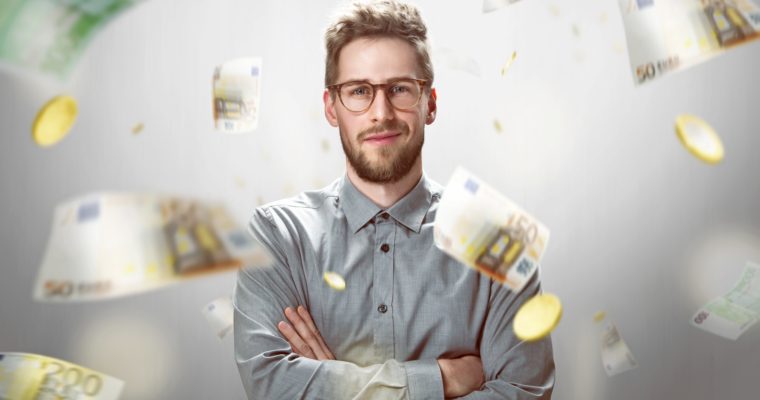 Top Insights from the Report
This 111-slide report includes an includes a significant amount of data, including salary breakdowns by region, employer type, experience and gender. Some key insights include:
The average salary for PPC professionals ranges from $45,875-$174,215 in the U.S., $52,000-$149,000 in Australia and New Zealand, €37,900-€67,330 in Europe and $45,250 to $154,250 in Canada, depending on experience.
The gender pay gap persists within the search marketing industry, with males with 10-15 years of experience earning an average of 11% more in the U.S., 19.2% more in the U.K. and 15.2% more in Europe. This gap exists across experience levels.
From 2021 to 2022, average salaries in the field have grown by approximately 6.5% in the U.S., 5% in Canada, 6% in the U.K, and 11% in Europe. Average salaries in Australia and New Zealand have remain largely unchanged.
Wages for entry level PPC positions have decreased in most regions in the past year. In Canada and Europe, while they have grown, they are still below 2020 numbers.
In-house and agency salaries remain roughly equivalent, while freelancers tended to outearn both, with an average compensation of $96,335 in the U.S., £44,500 in the U.K. and €68,672 in Europe.
Average Salary Comparisons
For a better understanding of the figures in this report, we have compared estimates and averages from a variety of sources:
Paid Search Analyst, entry level – Toronto, Ontario
Duane Brown – $40,000
Glassdoor – $46,920
Talent.com – $57,500
PPC Specialist, 3 years' experience – New York, NY
Duane Brown – $93,625
Glassdoor – $77,009
Indeed – $83,119
LinkedIn – $75,000
Senior Digital Marketing Manager, 5 years' experience – London, UK
Duane Brown – £56,600
Glassdoor – £63,305
LinkedIn – £62,500
Totaljobs – £52,000
Paid Search Specialist, 8 years' experience – Berlin, Germany
Duane Brown – €55,566
Glassdoor – €57,740
Paylab – €63,876
As you can see, Brown's numbers are broadly in line with what other sites are finding.
Source: New PPC Salary Report Details How Much PPC Pros Earn
Google shares search traffic monitoring dashboard for Data Studio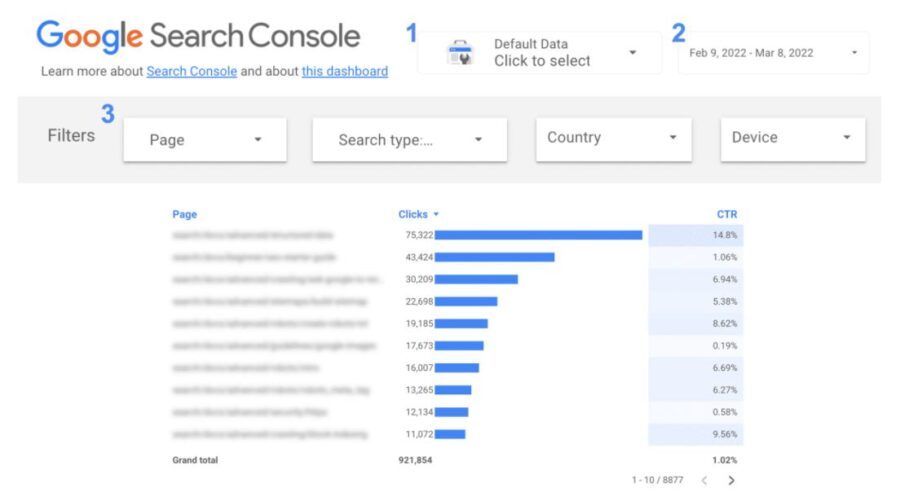 Google has created a new Data Studio template. You can use Google's Search traffic monitoring dashboard to quickly see if there are any significant changes to the performance of your most important pages and help uncover whether you may have any potential SEO issues.
Google also announced that its Search Console connector now includes Discover and Google News traffic data. Google added similar data to the Search Console Search Analytics API in October.
How to get the dashboard. You can access the dashboard here.
Once you've set up the Search traffic monitoring dashboard, you can choose the date range (it's the last 28 days by default). Then you filter your data by pages, types, countries and devices.
How to set up the dashboard. It's pretty straightforward. Navigate to Data Studio and create a Search Console data source.
Choose the URL Impression table, which includes URL-level data for web, image, video, news, discover, and googleNews. The Property Parameter you choose will be your default in your report, but you can access the others via a filter.
Google added a couple of "bonus" tips:
Under report and page layout, set Display mode to Fit to width. This will make your dashboard mobile-friendly for monitoring on the go.
If you don't have subdomains, consider removing your domain name (using a calculated field with the expression REGEXP_EXTRACT(Landing Page, ".*\\.com/(.*)$")). Google said this makes your tables less cluttered.
Source: Google shares search traffic monitoring dashboard for Data Studio
More Search Console Insights Added to Google Data Studio
Additional data from Search Console is now available through the Google Data Studio connector, allowing users to visualize traffic from more Google sources.
This update is announced by Google Search Advocate Daniel Waisberg in his second post of a blog series related to Data Studio & Search Console.
Google Data Studio Search Traffic Monitoring Dashboard
Google has created and shared a template to use in data studio to monitor Google Search Performance.
A dashboard can help you find issues as they happen with simple visualizations such as line or bar charts, which are quick to interpret.
If an issue is discovered then you can dig deeper to find the cause of it.
Start by following these steps:
Sign in to Data Studio
Create a Search Console data source
Choose the URL Impression table
What Can I Do With A Google Data Studio Dashboard?
Now that your dashboard is set up, here's more about what you can do with it.
Specify the data you want to monitor by selecting the desired Search Console property.
Choose the date range you want to analyze
Select filters such as country, device, and search type
Source: More Search Console Insights Added to Google Data Studio
Most plan to tough out the switch to Google Analytics 4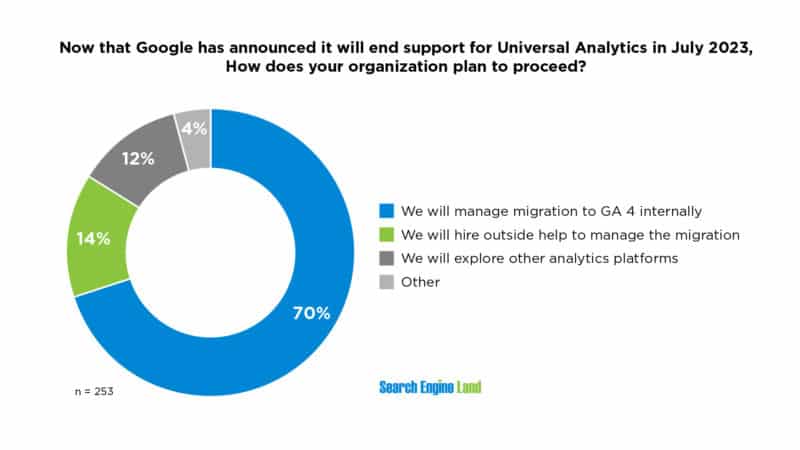 Kicking and screaming it is. Despite grumbling about Google Analytics 4, the vast majority of marketers tell us they plan to make the switch anyway, even if they aren't very excited to.
What we found. About 70% of the 250 marketers we polled said they planned to switch and will handle the migration internally. Another 14% of respondents said they planned to switch but would hire outside consultants to help them get set up with GA4. Only 12% said they planned to explore other analytics platforms to use instead of GA4. The remaining 4% cited "other" scenarios, such as having already installed GA4 or that they use a different tool to handle their analytics now.
Why this is happening. Google this month said it plans to sunset Universal Analytics, the current version of GA, in July 2023. The company also said users would not be able to port over data from the older version to the new GA4. That news both stung users and gave them a reason to migrate sooner than later so they will have at least some historical data in the new platform.
Why we care (and why we're not surprised). On one hand, Google has never been shy about retiring platforms, or making platform changes, despite user outcry. But the pushback on Google's decision here highlights the ubiquity of Google Analytics and its power as a free tool. If there were equivalent free alternatives then more people would be using them. While making to switch to something like Adobe Analytics could give users more control over their data, that comes with a price that may be too steep for some organizations.
It's notable, though, that 14% said they plan to hire outside help. That shows how intricate some GA instances are today. That must seem more daunting to an organization when the platform you are migrating to is confusing and complicated, as marketers have complained about GA4.
Source: Most plan to tough out the switch to Google Analytics 4
More News:
YouTube Confirms Shorts Views Don't Count For Monetization
Meta rebrands automated ad products, shopping campaigns coming soon