If you're a newbie or a beginner, you may wonder How to Install WordPress Plugins after you successfully installed WordPress.
In general, WordPress plugins are considered as apps on your mobile phone that can be downloaded and added to a website. We can use plugins to extend functionality as well as add new features like plugins to protect your website, improve your SEO, increase your sales, boost your performance, create contact forms, etc. Moreover, there are over 58 thousand free plugins available on WordPress.org. Apart from that, you can see thousands of paid plugins from individual developers or from companies that are sold on the market.
So we will guide you to install a free and paid plugin on your WordPress site. Stay with us and keep reading!
Before You Install Plugin WordPress
When you study about WordPress, you probably see some information about WordPress.com and WordPress.org. Hence, please note that you can't Upload Plugin WordPress in WordPress.com until you upgrade to the business plan. If not, WordPress.com has its limitation of features for the basic plan.
However, if you are using WordPress.org, you can Install Plugin WordPress you want within a few steps below. It's not the same as the theme, you can install then activate more than one plugin. And what if you are using WordPress.com and now you want to switch to WordPress.org. It's totally possible as well.
After taking note of it, you can take a quick look at our guide today!
How to Install WordPress Plugins
Below are our text-instructions of How to Install WordPress Plugins that you can easily follow step by step. You can choose 1 out of 3 ways to install a plugin by using search bar, by uploading directly a plugin, or by using FTP client.
Install a Plugin Using WP Search Bar
Using the plugin search bar is absolutely the simplest and easiest way to WordPress Install Plugin in your site. However, you can only download the plugins that are available in their plugin's directory. Hence, you don't have a lot of options but they are free and good enough for basic or new business sites.
First, you should go to your dashboard admin, hover your mouse to the "Plugins" -> select "Add New" option and find the "Search plugins" bar.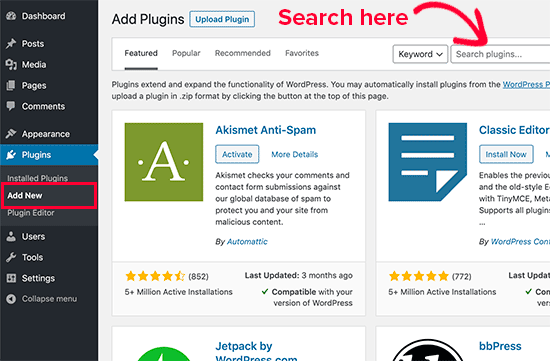 It will display some of the plugins and you don't need to manually look for it. Just type your preferred plugin name or you can even type the functionality you need too. Then, you can see a list of related-plugins.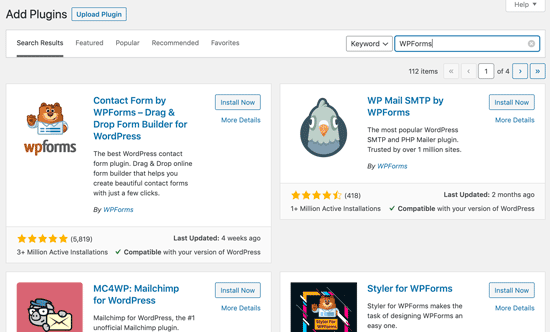 After that, you can choose the plugin you intended to find. For example, we are searching for "WPForms" to add a contact form function in our site, so we will click the "Install Now" button of WPForms.
When it is installed successfully, you can see the "Activate" button instead of the "Install Now" button. Then click the "Active" button to use that plugin.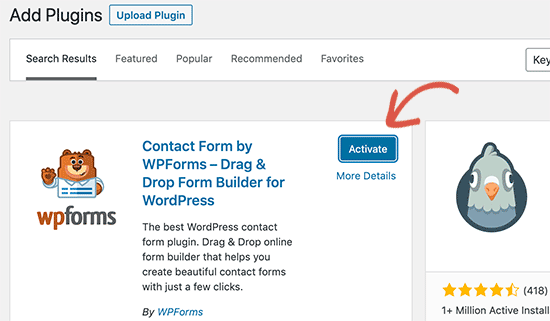 That's how to WordPress Add Plugin with the search bar. You will see the plugin on the sidebar after installing and then start to configure its settings as your purpose.
Install by Uploading the Plugin
Of course, paid or premium plugins won't be in the WP plugin directory. So you can not apply the first method for these plugin types.
For that reason, you should try the second method, using the "Upload Plugin" option. Keep continuing on How to Install WordPress Plugins with this method with us!
After purchasing a plugin from developers or companies, you will get a zip file. First thing to remember is you need to have a zip file on your laptop or computer. Next, go to your admin dashboard and find "Plugins" -> select "Add New". You can see the "Upload Plugin" option right on up on the "Plugins" page and click on it.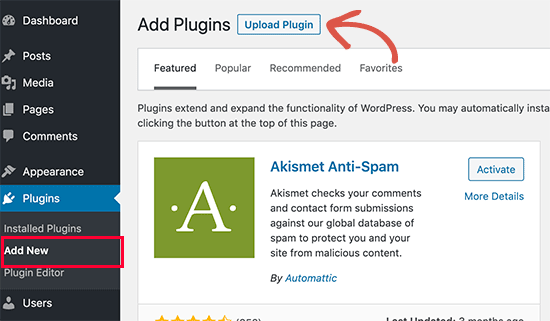 After that, click the "Choose File" button and select the zip file that you have saved on your computer earlier.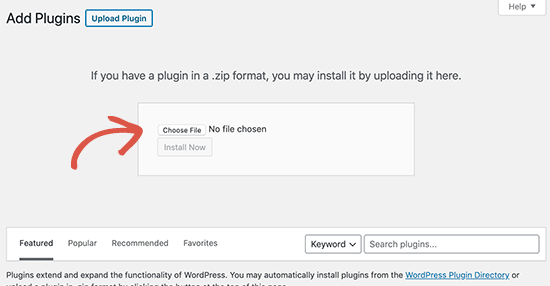 When it is uploaded, you can click the "Install Now" button. The process takes only a few mins and you will see a message "Plugin installed successfully" and click the "Activate Plugin" button to use it.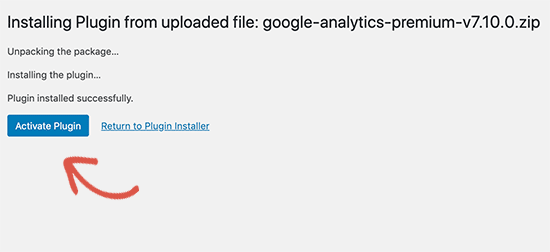 Now you can configure the plugin settings as your needs. That's all for the second method.
Install a Plugin Using FTP Client
It doesn't usually happen but it's possible that your hosting provider restricts some files so you are not able to install a plugin from the WordPress admin panel. So the question is How to Add Plugins to WordPress if we can not upload it on WordPress admin.
If you meet this issue, we highly recommend using FTP to install a plugin.
Similar to the second method, you have to download your preferred plugin zip file on your computer. Then exact that zip file to generate a new plugin folder, enter the same name as that zip file. By using FTP client, you use that folder to upload to the site.
You need to have your FTP username as well as password to access your host via the FTP manager. In case you don't have it, you can directly contact your hosting company to know more information.
After having the FTP client, you can connect your site via login credentials. Next, find the /wp-content/plugins/ on your WordPress site and right click to upload the plugin folder that you have extracted earlier to the folder /wp-content/plugins/ on the web server.
Once the process is completed, go to the WP dashboard and click the "Plugins" on your sidebar to check the plugin that you have installed successfully in the plugins list.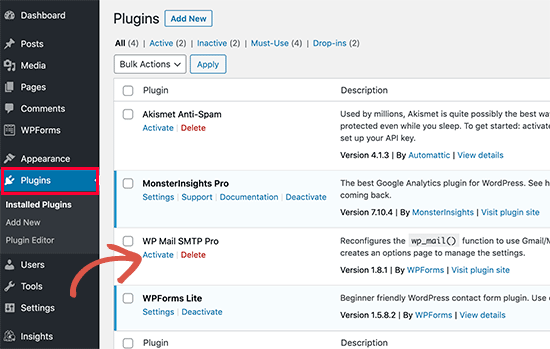 To use that plugin, you should click the "Activate" link then configure the settings as your demand. That is the end of our guide on How to Install Plugin in WordPress by using the FTP client method.
FAQs About Installing WordPress Plugins
While studying about How to Install WordPress Plugins, you can also have some questions that most newbies frequently ask. So let's dive in!
How do I have the best plugins to install on my website?
Seeing that, there are almost 59 thousand plugins that you can download for free on WordPress.org. Plus, there are thousands of premium plugins available on the market. Hence, it's hard for beginners to know which one is the best for their needs to Add Plugin to WordPress.
Worry no more. You can check out the list of Most Used WordPress Plugins to make your site awesome. Surely, your website will look better and engage more visitors.
What is the difference between installed and active plugins?
If you are using WordPress.org to build your own WP website, it allows you to install as many plugins as your site can and you don't need to use all of them. Which plugin you're intending to use, you just need to click the "Activate" link.
For instance, let's see our image below about the active plugins. The plugin that has a blue background is an active plugin. The rest of the plugins have not activated yet which have the white background so you can see its "Activate" link on it.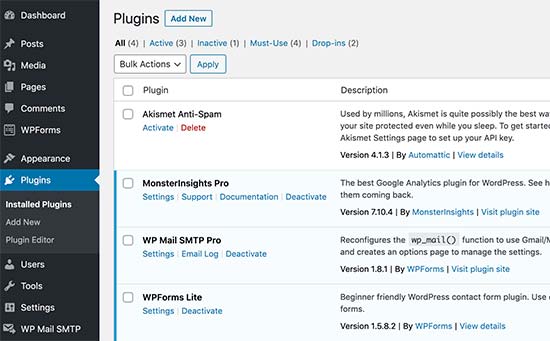 Can I delete inactive plugins?
When you first study How to Install Plugins in WordPress, you might try to install some free plugins to test your understanding. However, not all of them are needed then you want to delete it.
First of all, find the "Plugins" page on your WP admin area to see all the installed plugins. If your plugin is active and you still wish to delete it, you have to click the "Deactivate" link. If not, you can just click on the "Delete" link. Plus, you can check all plugins, active plugins, inactive plugins, and recently active plugins right on the "Plugins" page.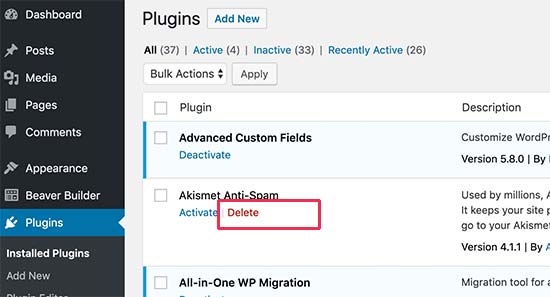 After that, there is a pop up to confirm if you really want to delete that plugin. Kindly click the button to confirm to remove it from your web server. And you have deleted successfully inactive plugins from your site.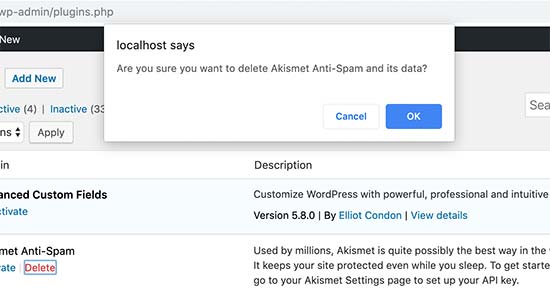 To clarity, the inactive plugins are harmless and they won't slow down your site. However, you should delete those inactive plugins if you don't have plans to use them in the future for security reasons.
How many plugins can I install in a WordPress site?
It does not matter how many plugins that you have in your site, the main problem is its plugin quality. It's fine to have dozens of plugins but all of them need to be good. If one of them comes with poorly coded, it absolutely makes your site down.
Then developers will have a difficult time to fix it if your site has 40-50 plugins.
Overall, you should check carefully and make sure all plugins are good so you can run as many plugins you want without any problems.
Final Thoughts
Hopefully, you can learn How to Install WordPress Plugins with our 3 simple and useful methods we have mentioned above and you can find the best one to use for your site. We also included all common questions that many users contacted us to ask. In case you have another concern, feel free to contact us.