3 content marketing strategies to support SEO success
"When we think about [SEO] success, we often think about ranking on the first page of Google," said Jon Lightfoot, founder, and CEO of Strategic SEO Solutions, in a recent webinar. "But beyond ranking [at the top], there's something more [important], which is ranking for the right keywords."
Ranking for the topics your target audience is searching for doesn't come from keyword stuffing or overemphasizing keyword density. Success in this area relies on crafting quality content that audiences love and search engines recognize as authoritative.
Here are three effective content strategies Lightfoot recommends marketers enact to support SEO success.
1. Identify user intent
"Intent is the purpose behind the [user's] search," Lightfoot said. "There are four buckets to understand and nurture when it comes to your strategy."
The four areas of user intent he identified relate to specific content or services searchers are looking for. They are as follows:
Informational: Searchers looking for information, such as an answer to a question.
Navigational: Users looking for a specific website.
Commercial: People researching a product or service.
Transactional: Those who are searching for products or services to purchase.
"How do we harness this and use it in a way that's effective for our companies? The first step is to perform keyword analysis," he said. "The epicenter of this is understanding what people want to receive from these queries so you can then create the content that serves them."
2. Prioritize content quality, not quantity
"If you rank at the top of the search, that's only part of the battle," Lightfoot said. "The real battle is staying there. You have to be mindful of content quality signals."
Metrics such as bounce rate, time spent on a page, and the number of page views, while telling little by themselves, can give marketers more context into user behavior when analyzed together. They can show how engaged readers are with your content, letting you know which pieces need to be reworked or scrapped altogether.
"It's about [optimizing] in a qualitative way so that we nurture the core metrics and Google rewards us by maintaining our rankings," Lightfoot said.
Instead of focusing on pushing out loads of articles, marketers should spend more time improving the quality of the content they're already producing. This means making the most important on-page elements as well-written and user-centric as possible.
3. Focus on E-A-T through external linking and footnotes
"E-A-T – building expertise, authoritativeness, and trustworthiness – is going to come from not only the things you say but the areas that can support what you're saying," Lightfoot said. "If you use external linking to provide more information to users, it shows that what you're saying is validated by other sources."
"Linking to trustworthy sites proves your value and credentials," he added.
Linking to authoritative external sources shows readers you took the time to make your content the best it can be, especially when that content is linked with relevant anchor text. But more than that, this process helps improve your own content's credentials.
Source: 3 content marketing strategies to support SEO success
Important KPIs To Measure For An Organic SaaS Campaign
The tech start-up sector faces a turbulent time ahead, with market uncertainty, start-up employees dumping stock, and a reported first market retraction in 10 years.
The IPOs and free-flowing venture capital that 2022 once promised are coming to reality more conservatively. As a result, tech and SaaS companies need to closely monitor cash flow and ROI.
Focus on traditional SEO metrics and how they tie into the important metrics for C-level and seniors in SaaS companies.
SEO activities can't directly influence all these metrics, but we can understand how they indirectly affect them, report on them, and correlate to SEO initiatives.
Essential KPIs & Goal Tracking
Through Google Analytics and other analytics platforms, reporting on form completions, demo requests, and paid sign-ups is nothing new – but not all leads are created and treated equally.
When SaaS companies get a lead, they'll score the lead. Tying these scores back (anonymously) to channel and landing pages, we can get a better idea of whether the content on the page or content we're producing is attracting the right kind of user and lead for the business.
MQL
Marketing qualified leads, generally speaking, will be the first stage for the majority of leads that submit a form, demo inquiry, or information request.
From a marketing perspective, they are qualified enough to have made that initial engagement with the company but are yet to be vetted for "suitability" by the sales team or SDRs.
Finance Metrics
While we can't directly affect these via SEO, we can influence them through effective content that achieves three things:
Visibility for non-brand queries and around common user problems and perspectives.
Sufficient content depth to educate and add value to the user query.
Transparency and valid product information so the user can accurately forecast their product use and how it will meet their needs.
Traffic Metrics
Finally, let's talk about traffic.
Traffic is a staple metric of any SEO campaign, but we need to go deeper than just session-level data and look at traffic in segments with SaaS campaigns.
The breakdowns we need to make (and can do so by stitching Google Analytics data with Google Search Console data) are:
New vs. returning users.
Brand navigational queries.
Brand informational queries.
Prospect queries.
Active user queries.
TikTok Brings Account Management To Third-Party Tools
TikTok will now allow businesses to manage their accounts via third-party social media management platforms.
The initial launch includes integrations with Brandwatch, Dash Hudson, Emplifi, Hootsuite, Khoros, Later, Sprinklr, and Sprout Social.
As an expansion of TikTok's Marketing Partner Program, which was launched in September 2020, this is the latest initiative aimed at making it easier for marketers to connect with users on the platform.
Integration Allows Marketers to Manage Content via Third-Party Apps
This integration with third-party tools gives businesses an easier way to incorporate TikTok marketing into their workflow.
TikTok seeks to help brands achieve more success on the platform by bringing content management, scheduling, and publishing capabilities to tools they already use.
Brands Can Monitor Cross-Platform Performance
This integration will allow digital marketers to monitor all their social media accounts from a single platform, which will provide insights into what type of content performs best on each type of social media.
By analyzing key performance indicators, brands will be able to develop more effective social media strategies and build engagement, not just on TikTok, but on all social media platforms.
Source: TikTok Brings Account Management To Third-Party Tools
Google came up with May 2022 Algorithm update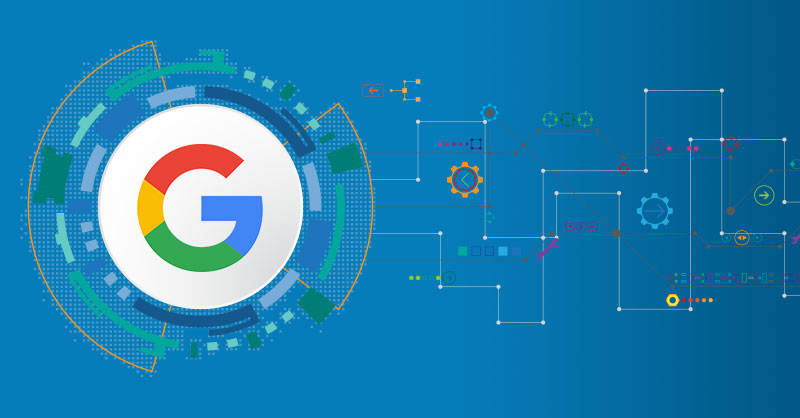 Google confirmed the broad core algorithm update. This got called the May 2022 core update. Core updates get designed to make search results more relevant for users. It will take 1-2 weeks for this update to fully roll out. Danny Sullivan, Google's Public Liaison for Search, noted that changes to site performance in search results are expected.
Danny stated, "Core updates are changes we make to improve Search overall and keep pace with the changing nature of the web. While nothing is a core update specific to any particular site, these updates may produce some noticeable changes to how sites perform…"
Google always points to the same guidance it published in 2019. This is when the core update rolls out.
Source: Google came up with May 2022 Algorithm update
More news:
Google Analytics 4 guide for PPC
More FAQ rich results are being displayed in Google Search