Normally, WordPress is the first choice when you start creating a website. It's simple and easy to use for everyone. However, you should not just stop after creating it; you should focus on improving your site's speed and boosting its performance too. Of course, it helps to gain user experience and reduce conversion rates as well. Hence, the best way is to install a suitable WordPress Cache Plugin on your website.
Why Do We Need a WordPress Cache Plugin?
Usually, users can't wait for a website that takes time to load; they will bounce away and even never come back to your website. Here are some benefits of caching:
– Improve the loading time of your website: If your site loads fast, users will stay longer to see your content.
– Gain user-experience: When your website runs faster with useful contents that they are looking for, they will likely visit more pages. It helps to decrease the bounce rates and conversion.
– Boost SEO: Your website will get better rankings since the search engines like a fast website.
– Using fewer resources on your server: Fewer resources means a faster website.
These are the main reasons when your site uses a WordPress Cache Plugin. Keep reading to see the details and what they can help you with. Plus, you can actually try 2 or 3 plugins below then make a decision so you can find the right one. Let's dive into the list.
Top 10 – WordPress Cache Plugin
WP Rocket – Top 1 WordPress Cache Plugin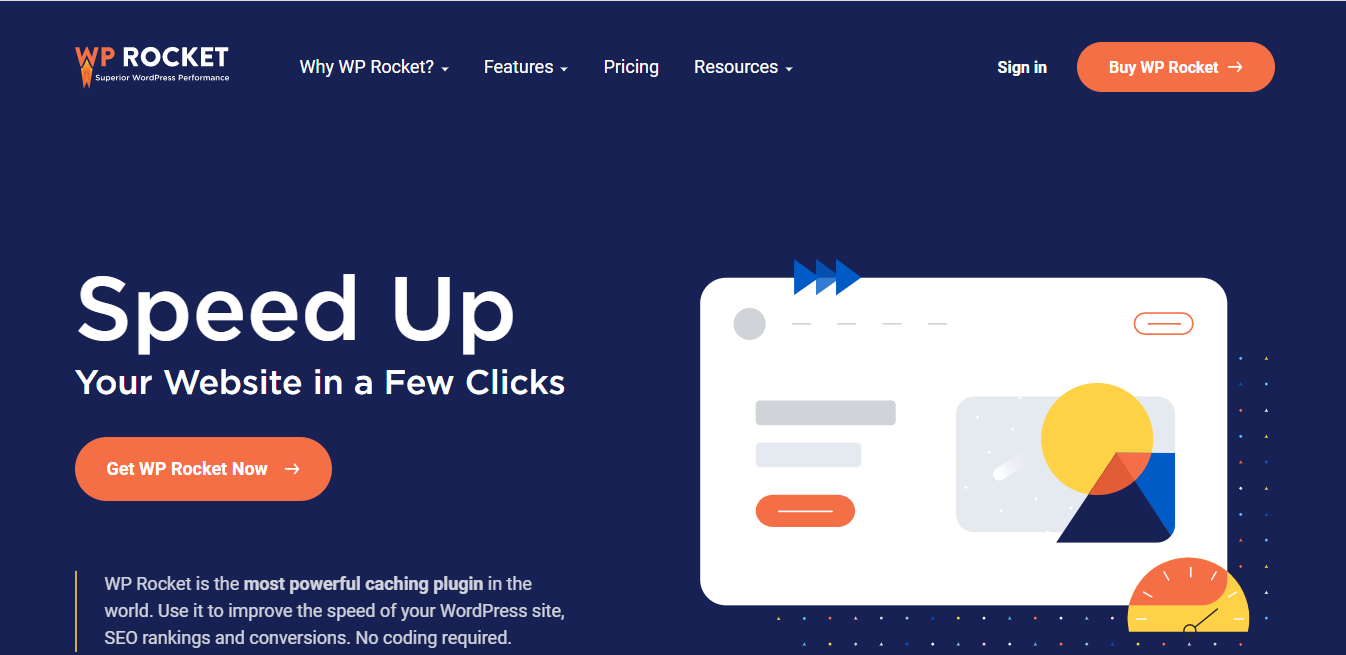 Learn More
WP Rocket is considered the best WordPress Cache Plugin in this industry. You can easily install it within a few mins even if you have no technical knowledge or you are not a rocket scientist. In particular, it is the most beginner-friendly cache tool. Moreover, WP Rocket has all important features to take your site's performance and speed to the next level.
By generating static HTML files, this plugin can quickly cache your pages. Since a website has many files, WP Rocket will minify as well as combine the CSS and JavaScript with a few clicks. Lazy loading images is another helpful function of WP Rocket. It reduces the work of your server since the images will only load when visitors scroll over them. Besides, cache preloading is available to create cached versions of your content after activation. To clean up your unnecessary data such as comments or posts in your WordPress database, WP Rocket includes the database optimization with only 2 clicks. Lastly, it works well with CDN and integrates with Varnish Cache, Cloudflare, and Sucuri.
In addition, WP Rocket comes with 3 plan options: Single plan costs $49 and supports 1 site, the plus plan costs $99 and supports 3 sites, and the infinite plan costs $249 and supports unlimited sites. Unfortunately, no free trial is available but you can get back your money within 14 days if you don't think it fits. Get WP Rocket today!
W3 Total Cache – The Best Cache Plugin for WordPress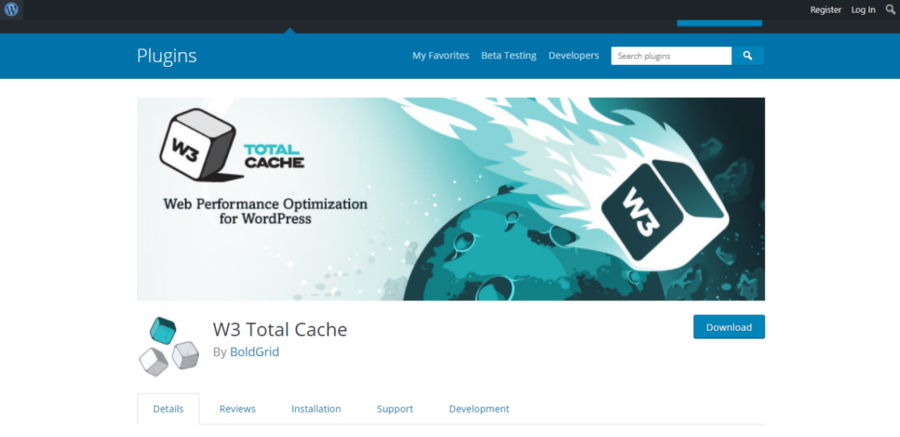 Learn More
W3 Total Cache is the Best Cache Plugin for WordPress. This is a free tool that you can have right away by downloading on WordPress.org. Even though W3 Total Cache is free, this caching plugin comes with a dozen of features you need. Surely, everyone can use and like it.
Firstly, this plugin is compatible with all types of shared hosting options, like dedicated servers or virtual private, dedicated servers or clusters. Moreover, it doesn't change the benefits of caching if users use your site on smartphones or desktops. Apart from this, it supports SSL, CDN, fragment, and AMP. With the minification functionality, it helps to decrease the size of your posts, pages, CSS, JS, HTML, and feeds. However, newbies will feel W3 Total Cache's a bit difficult to set up and use compared to other caching tools.
WP Super Cache – WordPress Cache Plugin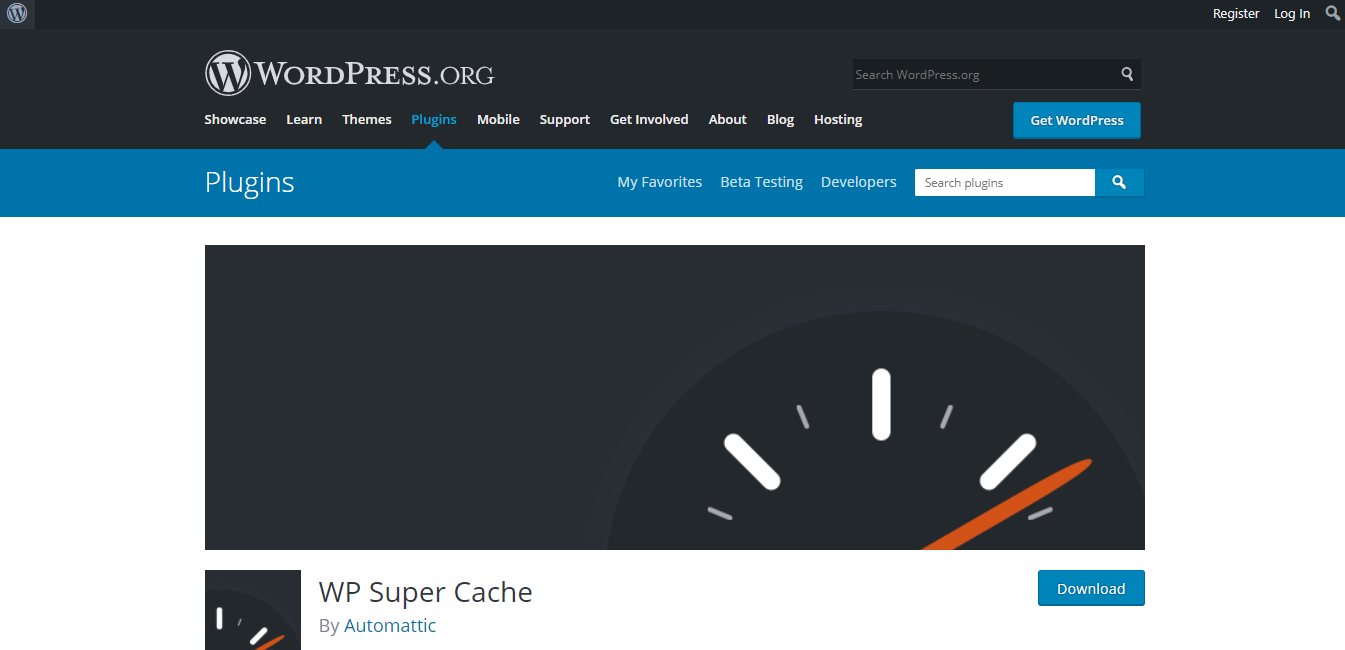 Learn More
WP Super Cache is another open-source WordPress Cache Plugin. It has over 2 mils active installations and no need to upgrade at all. If you have reached out to the top WordPress hosting agencies, they will definitely suggest WP Super Cache to speed up your WordPress website.
To clarify, the first feature that we should mention here is WP Super Cache can create the static HTML files from your dynamic blog then serve these files in place of the heavy and costly WordPress PHP scripts. There are 3 options for serving cached files: Expert, simple, and WP-Cache caching. If you have coding experience or technical knowledge, you can try this expert mode, one of the fastest methods to serve static html files. However, if you have no development experience, you can try simple mode to customize a permalink without asking to change your .htaccess file. Besides, WP Super Cache includes all powerful features like CDN support, cache preloading, page cache, garbage collecting, etc. Let's try this tool, the Best Cache Plugin WordPress.
Sucuri Firewall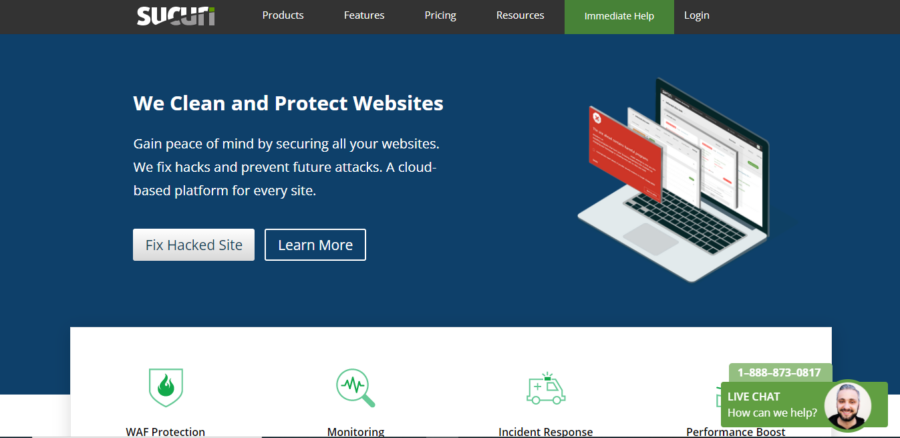 Learn More
Sucuri Firewall is another Best WordPress Cache Plugin. It actually focuses on firewall and security but there is a function to cache your WordPress website content. Plus, you can even enable/disable Gzip Compression with only a click of the button. Furthermore, it is a DNS level firewall to serve cached WordPress to your users although their request does not reach your site yet. Surely, this way helps to boost your site performance. Overall, this plugin is worth considering. Buy it today!
Cachify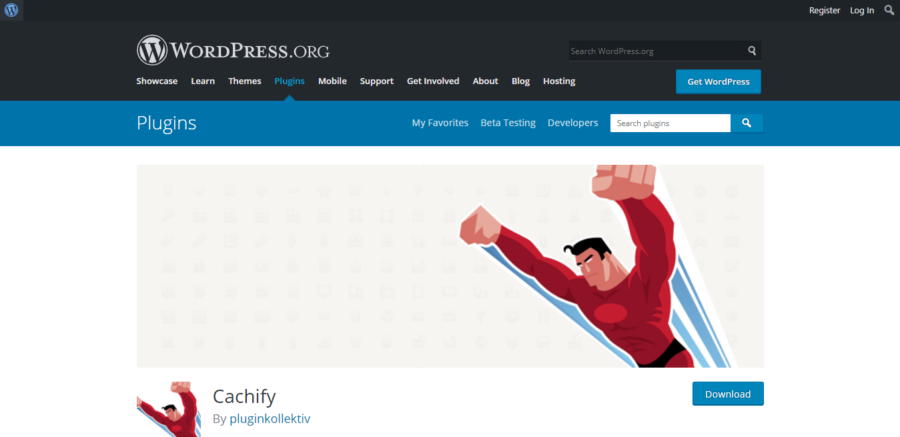 Learn More
Cachify is the most popular WordPress Cache Plugin with over 10 thousands active installs. The caching can be done on posts, pages, and even custom post types. Plus, there are 2 caching options to choose from: Caching through the database, caching through HDD, caching through memcached, or caching through APC. In particular, you can click the "Flush Cache" button if you wish to clear your cache right in the toolbar.
Moreover, it's ready for multisite and for HTML markup. Cachify also offers automated and manual options for resetting the cache as well. It even helps to automatically manage the cache with ease and supports dashboard widget for object caching. Plus, you can set Cachify for the Apache server and Nginx server to increase the page speed. This way absolutely avoids the multiple circuitions between the server and browser.
Simple Cache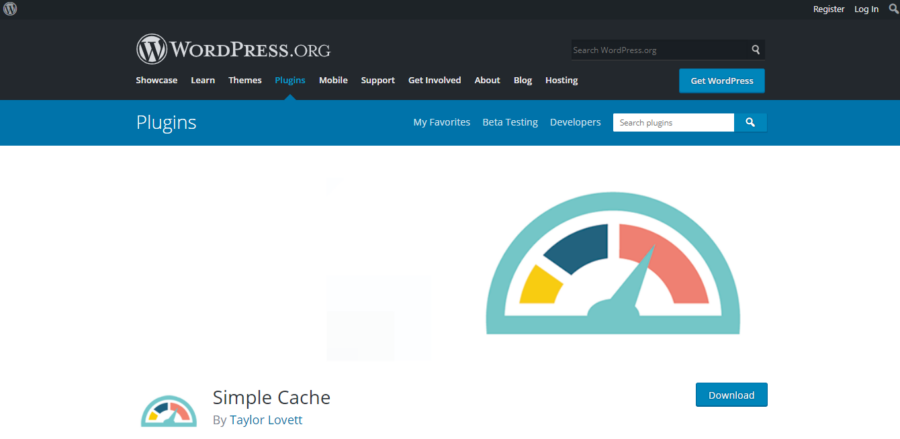 Learn More
Simple Cache is a free Cache Plugin WordPress available to download and install on the official WordPress website. Clearly, this plugin is super simple to set up and use within a few minutes. It promises to help your site run fast and increase the traffic. Even if you feel the plugin does not fit to your need, you can delete right on the WordPress dashboard without breaking your site. Moreover, you can clear the cache or enable the gzip compression by simple clicks. Lastly, Simple Cache supports object caching like Memcached or Redis. Get the Best WordPress Caching Plugin – Simple Cache today!
Cache Enabler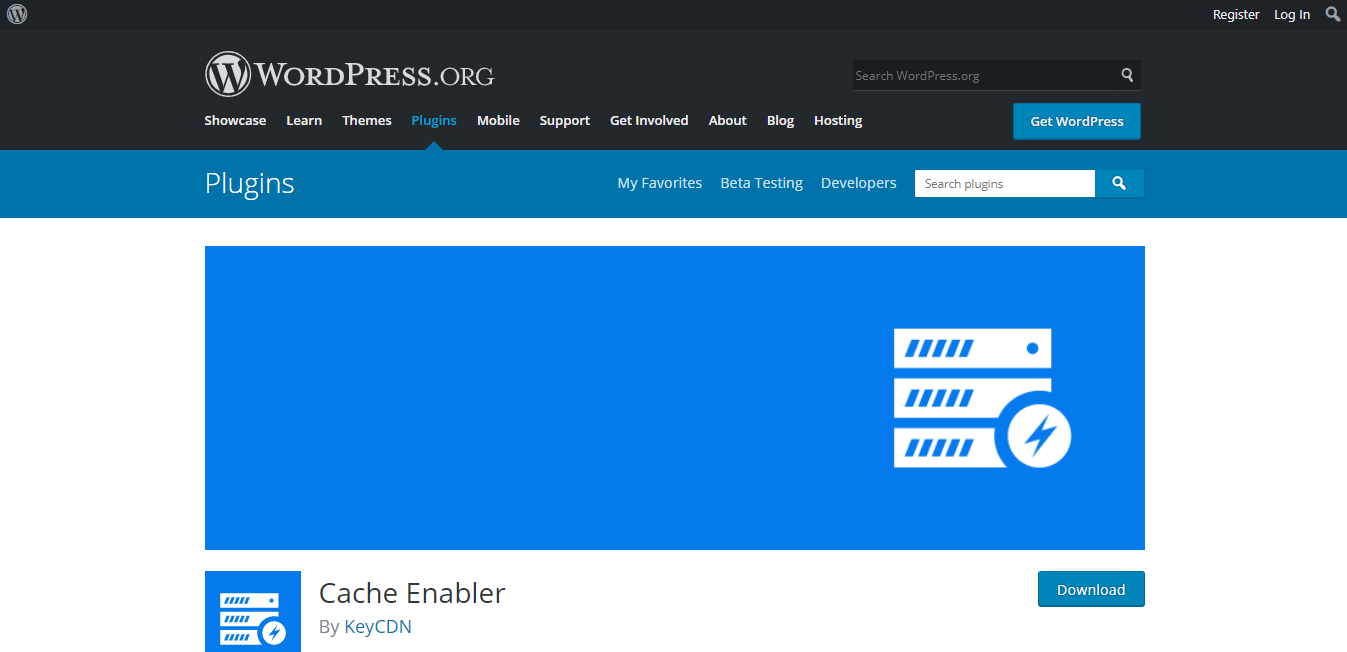 Learn More
Cache Enabler is a fast, lightweight, and clean WordPress Cache Plugin. It allows you to generate the static HTML files then save them on the server's disk. Besides, Cache Enabler comes with a simple interface, minimal configuration, and necessary features.
Unlike other free caching tools, Cache Enabler provides well-documentation to let you understand more about its features. The Minification of HTML is available together with CSS and JS. Plus, you can choose between 2 options: The manual or WP-CLI cache clearing, depending on your decision. What's more? Cache Enabler can work well with other 3rd-party plugins to make your site powerful. Why not check out this free plugin now!
Comet Cache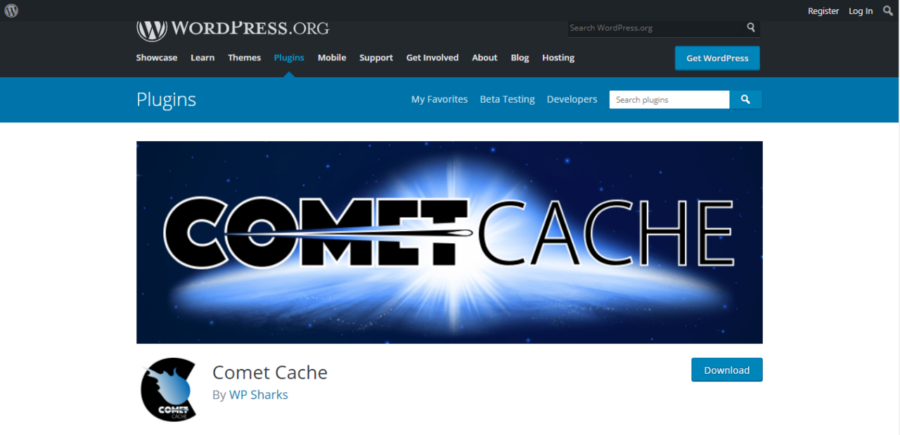 Learn More
Comet Cache is the next choice of the WordPress Caching Plugin to list out today. It has 2 versions: Free and Paid. The free version is on the WordPress.org site and the paid version is on their homepage site with 3 plans. First plan costs $39 with single-site license, the second plan costs $99 with 3-site license, and the last one is unlimited-site license with $139. Depending on your purpose, you can decide which caching version you want. With the free one, you can get all basic features such as the automatic cache clearing behavior, WP-CLI integration, easy to use, detailed documentation, CDN support, GZIP Compression, etc. But if you'd like to have cache statistics, mobile mode, or more, you should go with the pro version. You also can refer the 10 Best WordPress Backup Plugin to make your website safe and secure too.
WP Fastest Cache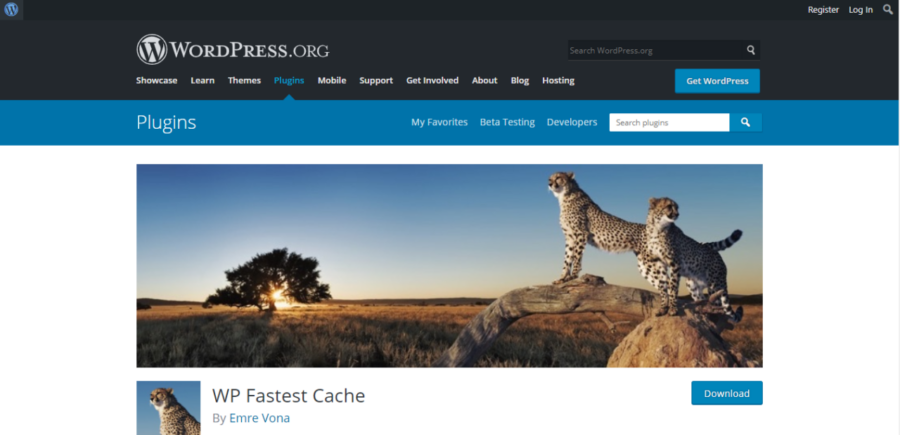 Learn More
WP Fastest Cache is the fastest WordPress Cache Plugin on the market that people usually recommend with the support of Mod_Rewrite method. You can find it on WordPress.org or wpfastestcache.com to install this plugin. WP Fastest Cache mostly focuses on the page loading time and SEO rankings to ensure your website will perform perfectly on the search results. The cache option is available for not only mobile devices but also for logged-in users. Apart from the minification of HTML, you also can combine JavaScript and CSS too. Other famous features included in this tool are SSL, CDN, and Cloudflare support. There are still a bunch of basic caching functionalities you should see more. Try this Speed Up WordPress Plugin today!
LiteSpeed Cache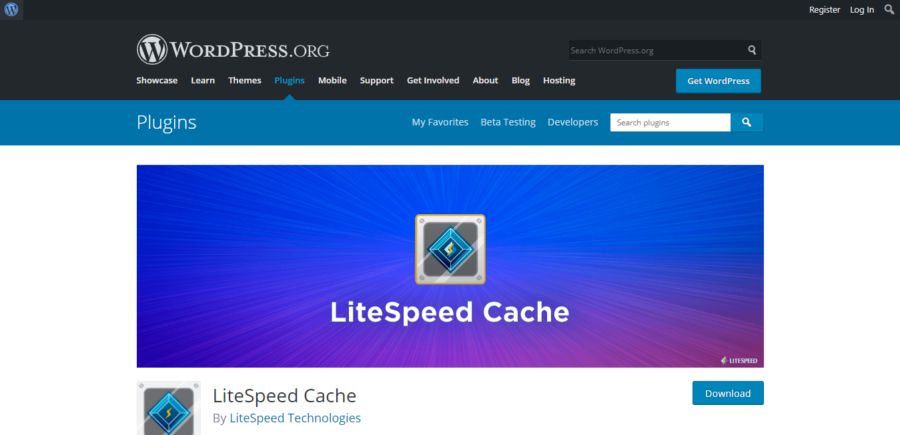 Learn More
Last but not least is LiteSpeed Cache, the Best open-source Cache Plugin for WordPress. The tool comes with a dozen of optimization features to help you improve the page loading time like image optimization, PageSpeed score optimization, lazyload, minification, and combination. You even have the option to import or export the caching settings. Moreover, it's multiple CDN support as well. Try LiteSpeed Cache now!
Final Thoughts
Overall, speeding up your website is like the most important step you should do if you don't want to be behind your competitors. Hopefully, you can find the right WordPress Cache Plugin for your site. In our opinions, WP Rocket is the best one for speed optimization and for the fastest plugin, it's WP Fastest Cache. Plus, W3 Total Cache's absolutely good for developers and WP Super Cache gives a lot of function for customization.
Read More: 10 Best WordPress Gallery Plugin for Websites in 2021