Google confirmed an indexing issue affecting a large number of sites
Google has confirmed that it is having indexing issues indexing new content and displaying that content in Google Search and on Google News. The issue started sometime before 7 am ET today, as I first reported prior to Google's confirmation on the Search Engine Roundtable.
Google's confirmation. Google confirmed this on Twitter saying "There's an ongoing issue with indexing in Google Search that's affecting a large number of sites. Sites may experience delayed indexing. We're working on identifying the root cause. The next update will be within 12 hours."
Timeline. So far, we know Google has been having issues indexing new content prior to 7 am ET today, July 15, 2022. Google confirmed the issue at about 10:50 am ET on July 15, 2022. At around 3 pm ET today, Google said they found the issue and are now working on a fix. Google wrote "We've identified the issue with indexing and we're working on a fix. The next update will be within 12 hours."
What is the issue? The issue is that Google is not indexing new content from sites published across the web. That includes new content on news sites, like this one, the New York Times, Wall Street Journal or any new content across the web. Google does seem to be crawling this new content but simply not indexing the new content, preventing Google Search from showing those results in Google Search or Google News.
Here are some screenshots showing the site command restricted to the past hour, not showing content on news sites that post content all the time:
If you are a news publisher, breaking news stories, and that content is not being indexed that means you are not going to be seen in Google Search or Google News for those stories. If you are a searcher looking for new content, you won't find that content on Google Search or Google News.
To make things worse, Google Analytics 4 real-time traffic reporting seems to be buggy this morning and not showing complete traffic data.
This likely will impact your site's traffic for any new content that you have published this morning.
Google is working on a fix and we hope they resolve the issue soon.
Resolved. Google the following morning said all the issues are now fully resolved.
Source: Google confirmed an indexing issue affecting a large number of sites
Instagram Subscriptions test adds 3 new features
Instagram is continuing to test its Subscription option and has just added three new features for users in the beta group.
Earlier this year. Meta began testing Instagram Subscriptionsin January with a small group of influencers. Today the same features are available to "tens of thousands" of creators in the US.
Three new features. The features that are now available are:
Subscriber chats, powered by messenger and disappear after 24 hours
Exclusive posts or reels
A separate subscriber-only tab on their profile where subscribers can access exclusive content
What Instagram says. "A really important thing to creators everywhere is sustainable income. At the end of the day, if you're a creator, you're a business, and a great way to establish some sustainable and predictable income is through Subscriptions," says Head of Instagram Adam Mosseri. You can view his announcement on the app here.
Though this isn't an ad feature, individual brands that use Instagram to promote their content may benefit from subscriber-only features. This option is likely Meta's way of competing with TikTok and Snapchat to drive more creators to its platform.
Source: Instagram Subscriptions test adds 3 new features
6 Reasons Why Blogging Is Important For Marketing And SEO
Why do blogs matter? Read about the best practices SEO experts use to create effective blog strategies that engage and grow a target audience.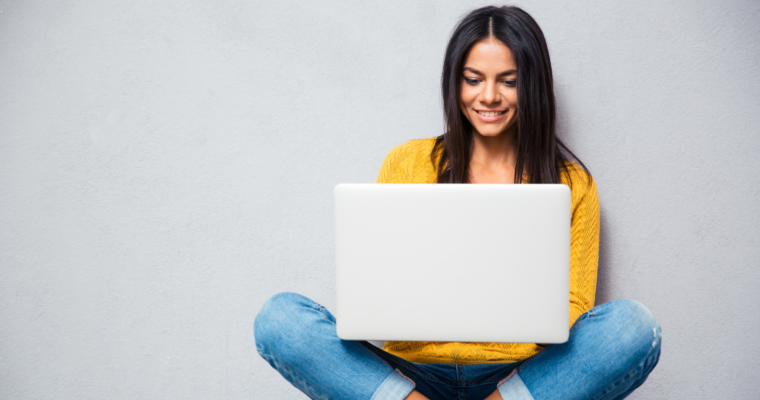 Is blogging still relevant? The numbers certainly say so.
There are 70 million new posts each month, and 42% of the web is built on WordPress alone. As a result, blogging is still a prominent part of an online marketing strategy.
In fact, in a recent survey, out of all the content marketing modes out there, such as videos, infographics, ebooks, and online events, 90% of businesses used blogs to help market their brands within the last 12 months.
But, how are they accomplishing this with the overload of content on the internet?
Well, they can achieve this with the right strategy and by focusing on the priorities surrounding blogging, such as SEO, and taking time to understand their customers, which we'll discuss in a bit.
But if you're getting into SEO or have been a content marketer, you may wonder if it's still worth building out blog strategies or spending time outsourcing blogs. Well, it is.
Even though social media has become an essential part of content strategy, that doesn't mean blogs have been left in the dust.
Blogging brings in more traffic and can help build brand awareness and authority. And those leads and traffic turn into customers and help create an audience.
But making influential blogs that meet your company's objectives is another topic.
So, while they are important, it's crucial you take time to create an effective strategy that engages and grows your audience and entices people back to your brand's website.
1. Blogging Builds Loyalty And Trust
As mentioned, blogs help build loyalty and trust. But how?
Providing advice and reliable information that consumers can use will establish authority on the topics you discuss.
Blogs are a great way to slowly nurture your audience and prove your expertise when it comes to your industry and product line.
An essential part of improving content is the E-A-T concept, which stands for expertise, authoritativeness, and trustworthiness.
While it's not a ranking factor, Google shares that E-A-T is essential to its algorithm and how it analyzes and recognizes content.
2. Blogging Increases Visibility
The next part of building great content is making sure it is search engine optimized. Blogs that answer the questions consumers are asking about in your industry are helpful for SEO.
Additionally, incorporating keywords throughout your captivating and unique headings and subheadings, as well as your well-researched unique content, is a sure-fire way to help increase visibility.
Internal linking is another way to increase visibility. Link building throughout other pages, blogs, and product pages on your site can help build brand visibility, awareness, and authority.
3. Blogging Creates Brand Awareness
New and original content can make your brand more prominent amongst the rest of your competitors.
When they are searching for answers to their questions or want to learn something more, your brand is at the top of SERPs, giving them the information they need.
The more you invest in blog strategy, the more potential you have to grow brand awareness not only for SERPs but through shares across social media.
4. Blogging Generates New Leads
If consumers like your content, they will likely want more.
It's an excellent way to get new leads by having them subscribe to your email listing.
This way, it's less intrusive than having them like an ad that prompts them to sign up for an email listing to get a coupon.
While this can be a great tactic for leads, blogs help build a connection before asking for their information.
5. Blogging Drives Engagement
One of the goals for most content marketers is to continue building relationships with new and existing customers.
Blogs provide more shareable content than just your products or service posts for consumers to share with others across social media.
It's a great way to educate customers, provide tips or how-tos, and create more connections with your brand.
Over time, slowly reminding consumers of your brand through your content can help convert readers to long-term customers.
6. Blogging Allows You To Understand Customer's Needs
Generally, consumers don't have ample amount of time to read blogs, so it's important to find what will resonate with them to keep them on the page.
Trying to put yourself in the customer's shoes and answer their queries is what blogs are made for and can benefit both you and the customer.
This way, you have taken the time to further research and understand your target market, and they get the information they need.
Blogs also offer an inviting space to leave reviews and feedback. You can find great areas for improvement and new ideas for blog engagement.
What Is The Future Of Blogging?
Blogging has undergone quite a transformation over the years in the strategies to optimize it and the best practices to engage with readers.
Google Trends shows that content marketing and blogging merge at some point, although the focus is now shifting to content as a whole.
Simply inputting keywords and what you think Google wants to hear isn't enough.
All content needs to be expertly crafted and well thought out.
Source: 6 Reasons Why Blogging Is Important For Marketing And SEO
CMS may or may not count for search rankings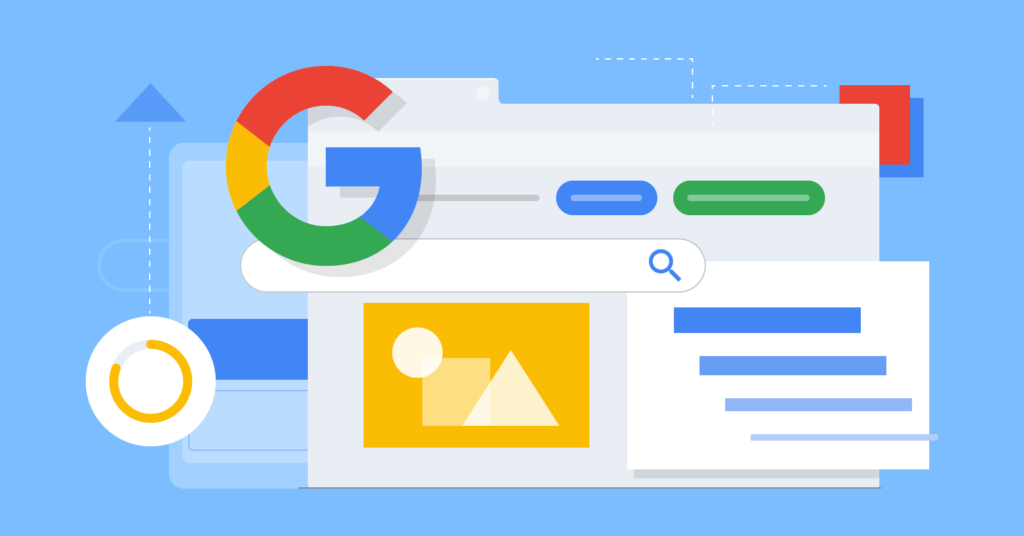 John Mueller, Google Search Advocate, explains the importance of search rankings about CMS. It marks down to a content management system. The question bubbled up during one of the Ask Googlebot series on YouTube. He clarified that it is common to question WordPress CMS. It may not be the best CMS for SEO. Another classic disadvantage of not choosing the other tools.
Mueller goes on to confirm that no difference centers from one CMS to another. It is in focuses on ranking signals. He stated, "As far as I know, our search systems don't look for any particular content management system to treat it differently. For us, a CMS is just one way of creating web pages. Google systems don't focus on how the page was previously created. Instead, they focus on the final result. Hand-created webpages can be just as good as those generated by WordPress, Wix, Squarespace, or similar."
Google doesn't concern itself with a back-end website. The result takes reference from what really shown to visitors. One can also send signals in the right direction with any of the CMS websites. It doesn't matter if it is WordPress, Wix, or no CMS.
Source: CMS may or may not count for search rankings
More news:
Google launches Ad Creative Studio to customize video and display ads
Netflix, Microsoft partner for ad-supported subscription plan