Help for Ukraine SEO & PPC specialists seeking work
We've all been watching the horrible events unfolding since Russia's invasion of Ukraine. One thing that you can count on in our great industry is how we come together in times of trouble to help one another.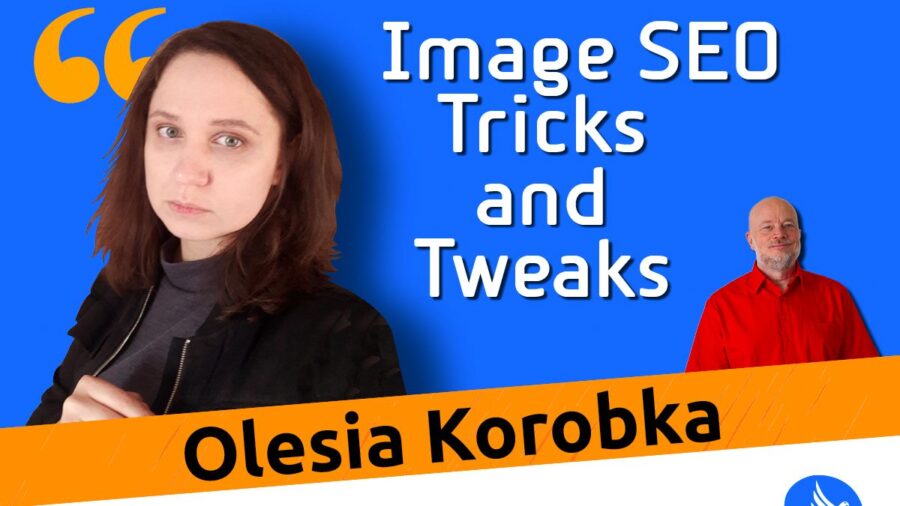 That's exactly what SEO entrepreneur Olesia Korobka is doing. She has created two Google Sheets, which have been shared widely in our community via social media in the last day:
In war, we want to help those who need it in whatever form we can. In this case, we are sharing this with our large community, in the hopes that it may help someone from Ukraine get a much-needed job or gig. So if you are short-staffed and are willing to hire a Ukrainian for SEO or PPC projects, consider contacting someone on the job/gig list or add your company's info to the vacancies list.
Source: Help for Ukraine SEO & PPC specialists seeking work
Google page experience update for desktop done rolling out

Google has announced that the page experience update for desktop is now done rolling out. This update started to roll out on February 22nd and now, 9-days later, it is now fully rolled out.
Page experience update for desktop. This update will include all the current signals of the mobile version of the page experience update, outside of the page needing to be mobile-friendly. Google said all of the page experience factors for mobile will be included with the exception of the mobile-friendliness requirement, which is kind of obvious. Here is a chart from Google showing the specific factors:
What is page experience? Google has a detailed developer document on-page experience criteria but in short, these metrics aim to understand how a user will perceive the experience of a specific web page: considerations such as whether the page loads quickly, if it's mobile-friendly, runs on HTTPS, the presence of intrusive ads and if content jumps around as the page loads.
Page experience is made up of several existing Google search ranking factors, including the mobile-friendly update, Page Speed Update, the HTTPS ranking boost, the intrusive interstitials penalty, safe browsing penalty, while refining metrics around speed and usability. These refinements are under what Google calls Core Web Vitals. Please note, Google dropped the safe browsing factor last year from the page experience update.
Source: Google page experience update for desktop done rolling out
Google 'Confirmed by phone' label in local panel may add trust to local listings
Google is testing displaying in some local panel listing results within search if the local details of the business have been confirmed. Google is adding a label to the local listing that says "confirmed by phone" followed by when it was last confirmed; such as 8 weeks ago.
What it looks like. Here is a screenshot I captured based on Saijo George spotting this and posting about it on Twitter:
As you can see, it says this business listing was "confirmed by phone call 8 weeks ago."
Duplex. It is possible that these are the phone calls Google automatically places to businesses to confirm that the business is open, that the phone number still works and the hour of operations are correct. This may be powered by Google Duplex or humans at Google or both.
How to get the label. You might ask, how can you get this label added to your local listing? The truth is, you do not have control over that label. Google has to call you, you have to answer and respond to the call and then Google has to decide if they want to add the label to your listing.
It is unclear if this feature will stick and if this label actually improves searcher trust and maybe clicks and interactions with the local business listing. But it is cool to see the various pieces of Google Duplex, Business Profiles, Web Search, and more all start to come together in a single interface.
Source: Google 'Confirmed by phone' label in the local panel may add trust to local listings
Best link-building services and strategies to get more organic traffic
Link-building isn't easy, especially if you want it to be done right (i.e., stay compliant with Google's Webmaster Guidelines). Nevertheless, if your goal is to siphon more organic traffic through high search engine rankings, it is vital to study the intricacies of modern white hat SEO.
Stay tuned as we're about to reveal ten actionable white-hat link-building tactics (and a couple of bonus ones) that you can use to start building high-quality backlinks today. The strategies we'll be covering are not only proven to work today but also lay a solid foundation for what's to come in the SEO landscape in the years to come.
And the best part? In our ultimate white hat backlinking guide, you'll learn all you need to know to reach your organic traffic goals now and, in the future, as well as get educated about some of the common traps and pitfalls to avoid.
Source: Best link-building services and strategies to get more organic traffic
How to be a competitive paid search marketer in 2022
The paid search marketing landscape continues to grow by leaps and bounds. Google Ads, in particular, is leading the charge, no doubt spurred on by the societal changes of the past couple of years.
"We know this channel is growing year-over-year," said Ashley Fletcher, VP of marketing at Adthena, in a recent webinar. "It's not going away anytime soon. Digital ad use is growing 26% year-over-year, and Google search itself is having a record-breaking quarter."
However, with this growth comes some major changes — the disappearance of expanded text ads, restrictions on third-party cookies, and more automation — that will affect paid search marketers everywhere.
It can be difficult for marketers to remain competitive in a constantly changing search environment. To address its challenges, Fletcher offered three ways marketers could stay ahead of the game.
Source: How to be a competitive paid search marketer in 2022
More news:
3 ways to optimize internal linking
Lookback: Google launched the Panda algorithm update 11 years ago
Google's Pirate Update can cause an 89% drop in search traffic for the offending site