Google drops its mobile-first indexing deadline, leaves it open-ended
Google's mobile-first indexing deadline is no longer a deadline and it decided to leave the "timeline open for the last steps of mobile-first indexing," John Mueller of Google said on the company blog. Previously, Google postponed the deadline from September 2020 to March 2021, and that deadline came and past.
No timeline. Now, Google said there is no specific timeline, instead Google said the search company "decided to leave the timeline open for the last steps of mobile-first indexing." Google added currently Google does not "have a specific final date for the move to mobile-first indexing."
Why no deadline. Google said the deadline has been removed because after "analyzing the sites that are not yet indexed mobile-first" the company "determined that some of these sites are still not ready to be shifted over due to various, unexpected challenges that they're facing."
Google added that these "sites were facing unexpectedly difficult challenges and we wanted to accommodate their timelines." Thus it was to be "thoughtful" of these sites and not move them over until they are ready.
Previously. Google in early March, before all the lock-downs began across most of the world, announced the deadline for all sites to switch over to mobile-first indexing would be September 2020. At that time, Google said, "To simplify, we'll be switching to mobile-first indexing for all websites starting September 2020."  Then in July 2020, Google moved that deadline once again to March 2021.
Sites will move. Google said as these sites make changes that enable them to switch over to mobile-first indexing, it will "gradually to move those remaining sites over." Google said that if a website is not verified in Google Search Console, then Google won't be able to inform it of a pending switch to mobile-first indexing. You can learn more about this in their blog post.
Source: Google drops its mobile-first indexing deadline, leaves it open-ended
Microsoft: Here's how to avoid getting your card details stolen this Cyber Monday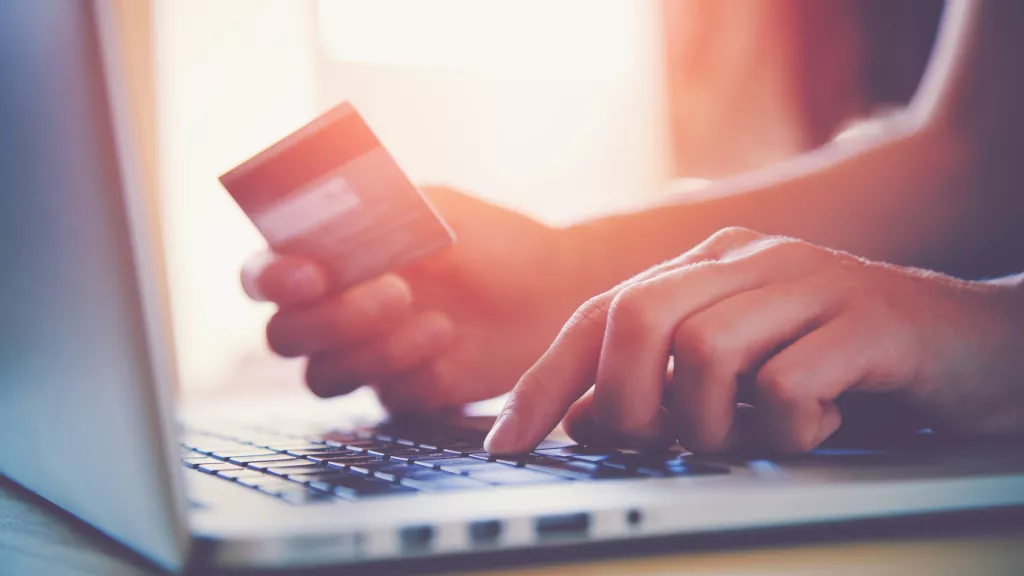 As bargain-hunters around the world gear up to spend big at Cyber Monday 2021, Microsoft has issued some guidance on how to stay safe when shopping online.
The company has released a blog post containing some top tips on how to make sure you stay protected during the holiday shopping season.
The advice seems especially pertinent given that a recent Microsoft survey found nearly two-thirds (63%) of holiday shopping will be done online this year, but global supply chain issues may lead some of us to let down our guard in search of the perfect gift.
Shopping challenges
"While we all grapple with these challenges and what they mean for our holiday traditions and celebrations, there is another group that is evaluating what it means for them—hackers," noted Vasu Jakkal, Microsoft Corporate Vice President, Security, Compliance and Identity.
"We know bad actors aim to understand the psychology of their victims—what tricks will they fall for and what vulnerabilities they have. And this year, there are some new areas around which we all need to be extra vigilant."
Microsoft's advice includes always double-checking links to make sure they won't redirect you to somewhere unexpected. Spelling mistakes, errors or extra letters can often be a giveaway that an ecommerce scammer could be lurking.
Source: Microsoft: Here's how to avoid getting your card details stolen this Cyber Monday
Is Your Usage Of Google Ads An Organic Search Ranking Factor?
Does Google favor advertisers by giving those who use paid ads a ranking advantage in organic search results?
The Claim: Google Ads As A Ranking Factor
This one stems from an ongoing distrust of Google the Mega Corporation. It suggests that if you spend money in one division (in this case, Google Ads), you'll enjoy benefits in another (Search).
The Evidence for Google Ads As A Ranking Factor
Early in 2021, a member of the search marketing community fired off a series of tweets accusing Google of not only using Ads campaign spend to influence organic search rankings but of attempting to extort business owners with the practice.
In one, she wrote:
"I'm not sure yet how to process the fact that Google just did a shakedown of one of our clients. In essence, they were told to spend more on paid ads in order to improve organic search for their brand name."
As expected, chaos ensued. Those who'd harbored a belief in the Google Ads/organic rankings cheered in vindication. SEO pros shook their proverbial fists at the Twitter sky.
Others argued that it wasn't possible; that the intent of the sales rep's message had been lost in translation.
Upon questioning, she insisted it was not a miscommunication and that the Google Ads sales rep had even sent written confirmation that increasing ad spend would improve branded organic rankings.
The Evidence Against Google Ads As A Ranking Factor
Google's Danny Sullivan caught wind of the conversation above and was clear in denying any connection between the two: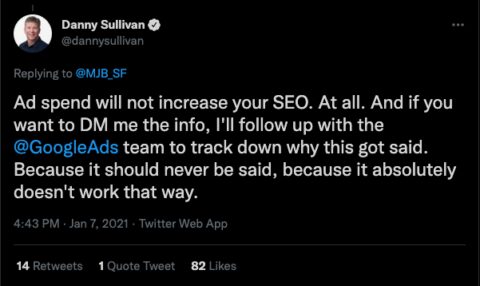 This isn't surprising, as Google has long held that there's no connection between advertising and organic search.
Matt Cutts dispelled this myth in a 2014 video, characterizing the ongoing insistence that Google Ads (AdWords, at the time) were in any way related to organic search performance as the stuff of conspiracy theories:
"…there are a lot of SEO myths. So one of the biggest that we always hear is, 'If you buy ads, you'll rank higher on Google.' And then there's an opposing conspiracy theory which is, 'If you don't buy ads, you'll rank better on Google.'
And we sort of feel like we should get those two conspiracy camps together and let them fight it all out. And then whoever emerges from that one room, we can just debunk that one conspiracy theory."
Another conspiracy theory, he said, was that Google makes algorithm changes to try to make people buy ads.
"We want to return really good search results to users so they're happy, so they'll keep coming back. That's basically it."
Google Ads As A Ranking Factor: Our Verdict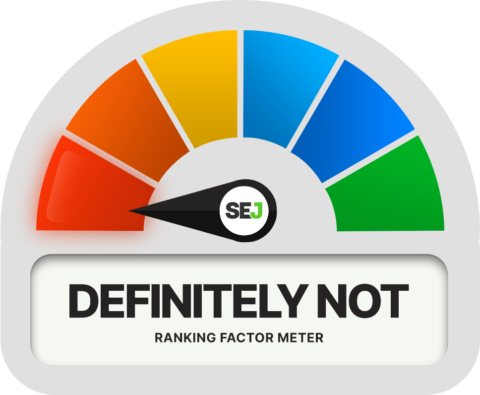 Google is a massive organization more than capable of keeping these two divisions separate.
What's more, allowing ad spend to influence organic rankings would surely result in less useful results and a poorer user experience. It would counteract everything else Google is trying to do with search.
You may not believe everything Google says.
This one is clear: Google does not use Google Ads as a search ranking signal.
What else is true about Google: the layout of Google's search engine result pages (SERPs) clearly emphasizes ads (traditional text, Shopping, Hotels, etc.).
So while buying an ad isn't an organic search ranking factor, Google's ads absolutely can impact the visibility and placement of your site on the SERPs.
Source: Is Your Usage Of Google Ads An Organic Search Ranking Factor?
November 29: The latest jobs in search marketing
PPC Strategist @ Portent (U.S. remote)
Salary: $60-85k/yr
Support the PPC Team Lead and other PPC team practitioners to help execute for clients on Google Ads, Bing Ads, and other major paid advertising platforms.
Monitor and optimize client accounts, seeking out growth opportunities, assessing performance, and partnering with other Strategists and Senior Strategists to drive strategy and meet the client's marketing goals.
Sr. SEO Specialist @ G2 (U.S. remote)
Salary: $70-90k/yr
Drive the keyword strategy and content optimization on learn.g2.com.
Support the SEO team in developing and executing big bets for G2's marketplace.
Head of PPC @ Evoluted (UK remote)
Salary: £40-50k/yr
Develop and/or oversee client strategy development with paid media strategists and specialists.
Lead, manage and inspire the paid media team to deliver exceptional work for Evoluted's clients.
Senior SEO Specialist @ American Addiction Centers (San Diego, CA; remote option available)
Pay: $60-95k/yr
Work with content team to publish high quality, thoroughly researched, factually accurate and informative content that will encourage visitors to seek addiction treatment for themselves or their loved ones.
On-site SEO projects and tasks, including fixing broken links, crawl errors, 301 redirects, and other on-site optimization efforts.
Source: November 29: The latest jobs in search marketing
How NASA's spacecraft will smash into an asteroid and save Earth from harm next year
A NASA spacecraft the size of a golf cart has been directed to smash into an asteroid, with the intention of knocking it slightly off course. The test aims to demonstrate our technological readiness in case an actual asteroid threat is detected in the future.
The Double Asteroid Redirection Test (DART) lifted off aboard a SpaceX rocket from California on November 23, and will arrive at the target asteroid system in September, next year.
The mission will travel to the asteroid Didymos, a member of the Amor group of asteroids. Every 12 hours Didymos is orbited by a mini-moon, or "moonlet", Dimorphos. This smaller half of the pair will be DART's target.
Source: How NASA's spacecraft will smash into an asteroid and save Earth from harm next year
More News:
Google Maps Adds 4 New Features For Local Shopping
Google Ads shopping ads bug results in huge CPC increased; issue now resolved