Search advertising is thriving amid economic uncertainty, new report confirms
If you're waiting for search ad spending to slow down any time soon, you'll be waiting a while. A new report shows that CTV, linear TV, and video are the most vulnerable when cutting ad budgets.
Google dominates the search ad market in the US, holding steady at about 56.1% of the total ad revenue share amongst platforms like Amazon, Microsoft, and Yelp. But even as the market shifts to other platforms, Google's growth outpaces all other traditional formats. If we're talking about general search, though, Microsoft holds the #2 position as Google's top competitor.
Going beyond Google. Though Google leads the charge in search, other platforms like Apple and Amazon are slowly gaining speed. Apple Search Ads are growing to the tune of a predicted $5 Billion in revenue in 2022. New ad inventory is making room for additional developers and advertisers to advertisers to promote their apps and businesses in a less competitive, relatively underutilized space.
When consumers are closer to making a purchase, they tend to go to Amazon, which seems to be the catalyst behind growth in overall search ad spending in 2022. Even TikTok is picking up momentum in the search game with reports that eCommerce brands had spent 60% more on TikTok ads in Q2.
TikTok may even be on its way to being a direct competitor for Google, with reports indicating that 40% of 18- to 24-year-olds in the US go to TikTok and Instagram over Google for their searches.
Managing various networks. Managing various retail media platforms is a real pain point for advertisers. For this reason, analysts predict that this is what could be keeping many of them from gaining market share. "If every single retailer has its own platform, learning to use and optimize would be a lot for the advertiser and that's where the consolidation of a few big players would be a real competitor to Google as opposed to fragmenting in these small, small areas," said Prerna Talreja, managing director of digital activation at independent agency Crossmedia.
Mobile versus desktop trends. Search ad spending for mobile is exceeding search spend on the desktop by about two-thirds. It should also be noted that more than half of the US population used a smartphone to search online in 2016. By next year, it's predicted that that number will reach about 70%. Analysts predict that the gap will continue to widen over the next few years.
Source: Search advertising is thriving amid economic uncertainty, new report confirms
Chrome Uses Interactive Screenshots To Speed Up Sites
Chrome now uses interactive screenshots, speeding up webpages by up to 20% with a technology called Freeze Dried Tabs. The new technology is used during transitional moments such as in a cold startup
Google announced a new technology used in Chrome that creates interactive snapshots of webpages that speed up the user experience. Chrome calls it Freeze Dried Tabs and it's in use right now.
What Google is doing goes beyond a screenshot placeholder. It's more of a hybrid of a screenshot because it can be scrolled and links can be clicked. When the actual page finishes downloading Google seamlessly transitions to the actual webpage.
The idea is to speed up the web experience of site visitors by showing them a screenshot with functional links and content that users can scroll through.
Showing Websites on Mobile Devices Faster
The process of delivering websites is slow because of all the different parts that need loading, such as the raw HTML, CSS, JavaScrip, and Fonts (which present multiple problems of their own).
Chrome's solution is to show interactive screenshots.
Freeze Dried Browser Tabs
Google calls this new hybrid of a screenshot and interactive webpage, Freeze Dried Tabs.
Freeze-dried browser tabs are a new way to deliver webpages but it's not shown for every site that a Chrome user visits.
Rather, this is a solution to speeding up transitional moments like switching between tabs or during browser startup.
Freeze-Dried Tabs Are Live in Chrome
This technology that speeds up the creation of an interactive webpage is currently in use right now in the Chrome browser.
While it's only used in cold startup situations right now, the Chrome team indicated that they are studying where else it can be used.
This is good news for all web publishers because this may mean that pages load faster for site visitors, which could potentially result in higher rates of visitor satisfaction.
Source: Chrome Uses Interactive Screenshots To Speed Up Sites
Adobe acquires rival Figma in a $20 Billion deal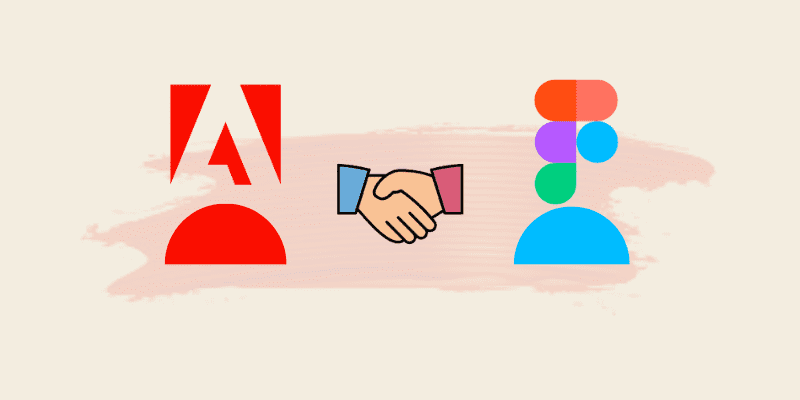 Company takeovers and business expansion are the ladders of corporate success. In one such instance, Adobe buys Figma. The multimedia software products maker company, Adobe, buys Figma for $20 billion.
The deal will eventually expand the portfolio of collaboration tools for Adobe. The announcement came at the same time as the quarterly earnings report. Adobe makes several announcements on Tuesday. Adobe informs that it is going to buy the online collaborative design software company Figma.
The deal is worth $20 billion in cash and stock. This deal will open many prospects for Adobe. The deal will also expand Adobe's collaboration. The company seeks to capture market share in remote or hybrid work areas.
This collaboration promises to boost diversity in the market. Adobe and Figma will together reimagine the future of creativity and productivity. This will boost creativity on the web and advance product design.
The collaboration will also inspire the global communities of creators, designers, and developers. The company will accelerate growth in the market. A fast-growing market opportunity and capabilities to drive significant value for customers, shareholders, and the industry is what will follow this collaboration.
Figma is a cloud-based design software company. The company has been running since 2012. Figma directly competes with XD. It works to allow collaboration in real time.
The collaboration benefits the buyer in terms of web capabilities. This area was troublesome for the company in the past. However, Figma will continue to operate free for educational use.
The company will operate freely shortly. Both companies are optimistic about the collaboration. Even the market is hopeful.
Source: Adobe acquires rival Figma in a $20 Billion deal
Gutenberg 14.1 Improves Navigation Block, Adds Experimental Zoomed-Out View
Gutenberg 14.1 was released today with some much-needed improvements to the Navigation block, which still seems to be on a rocky journey toward better usability. Contributors are moving functionality around the Navigation interface to figure out where it works best.
The menu selector has been removed from the Navigation block toolbar in favor of placement in the inspector sidebar. This was done to reduce the crowding in the block toolbar, which previously stitched together disconnected actions, hampering the user experience. Automattic-sponsored Gutenberg contributor Carlos Bravo published a gif demonstrating the moved menu: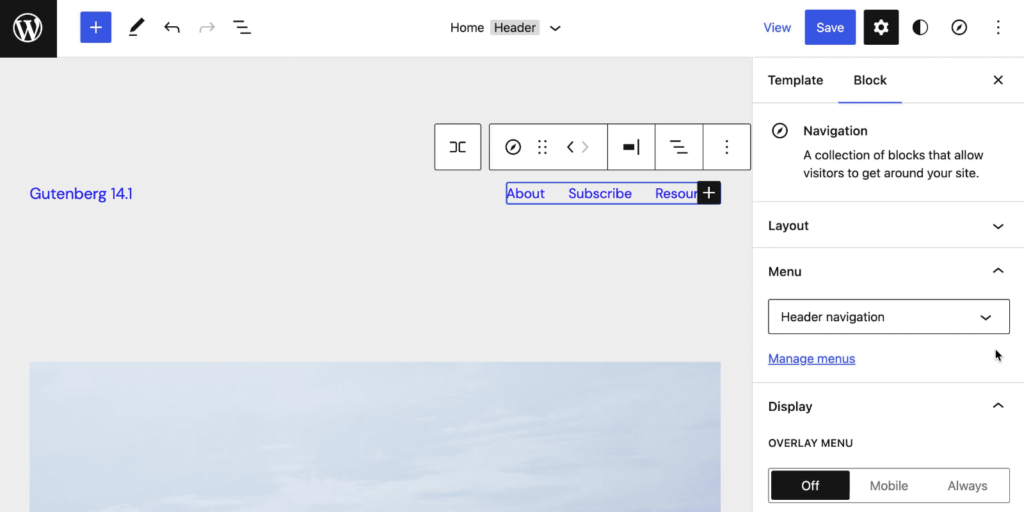 This release also adds new features like a select icon for the Navigation block's menu button. It's easy to see how the interface can get crowded fast when adding new capabilities. This particular enhancement was added to the block inspector under Display. If this method works well, contributors may look into adding the ability to add custom icons next.
Source: Gutenberg 14.1 Improves Navigation Block, Adds Experimental Zoomed-Out View
More news:
Over 280,000 WordPress Sites Attacked Using WPGateway Plugin Zero-Day Vulnerability
Google now has recommendations for Analytics
YouTube is testing new search and engagement insights for Creator Studio