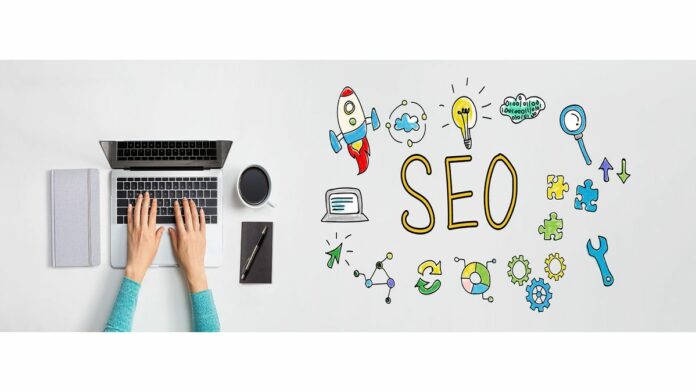 SEO 2021 year in review: Endless updates, title rewrites, GMB becomes GBP, and more
In 2021, SEOs faced a flurry of Google updates (including the highly anticipated yet possibly-overhyped Page Experience update), new search results page features like continuous scrolling, and countless other updates that could potentially affect visibility for their brands — all while operating amid the second year of the COVID pandemic.
From core updates and title change fiascos to improved shopping options and new ways of tracking data, this year was full of surprises. Here's our look back at the most impactful SEO news, tactics, and tools of 2021.
Google algorithm updates
Core updates. Google released three major core updates — one in June, one in July and one in November. The first caused a lot of search volatility, with tools like MozCast reaching a temperature of 107.3°F on June 3. The July update continued this spike until it all died down around July 12.
On November 17, Google announced a third, somewhat surprising core update, just days before the Thanksgiving holiday, Black Friday and Cyber Monday. According to many tracking tools, this update had higher volatility than June and July's. Due to the speedy rollout and widespread ranking shifts, many SEOs rightfully wondered why Google chose this time of year to release such a large update.
Page title rewrites. Of all the algorithm updates from this past year, the changes to Google's page title rewrites in the search engine results pages (SERPs) were the most controversial. Marketers began noticing significant changes to their SERP titles around mid-August.
Passage indexing. Google introduced passage indexing, an algorithm tweak that ranks segmented pieces of content on a page, to the SERPs in early February. Google now displays these passages as featured snippets and links users to that particular part of the page.
Read more: SEO 2021 year in review: Endless updates, title rewrites, GMB becomes GBP, and more
It's A Wrap: December 2021 Google Product Reviews Update Done Rolling Out
Google said on Tuesday, December 21, 2021, that the December 2021 Google product reviews update is now fully rolled out. Alan Kent from Google shared this news on Twitter after I asked him for an update – he said "the Google product review update is fully rolled out."
The update started 20 days ago on December 1, 2021, so just under a full three weeks as the original announcement said it would take.
Google Product Reviews Update Quick Facts
Here are the most important things that we know right now in short form:
Name: Google December 2021 Product Reviews Update
Launched: December 1, 2021 at around 12:30pm ET
Finished: December 21, 2021 (mostly to all data centers)
Rollout: It will take about three weeks to fully rollout
Targets: It looks at product review content
Penalty: It is not a penalty, it promotes or rewards "insightful analysis and original research."
Not a core update: Many are going to say this is a core update, it is not.
English Only: This is only looking at English-language content right now, this is a global launch but only for English content at this point.
Impact: Google would not tell me what percentage of queries or searches were impacted by this update.
Discover: This update can impact your performance in Google Discover, Google previously said.
Recover: If you were hit by this, then you will need to look at your content and see if you can do better with Google's advice below
Refreshes: Google will do periodic refreshes to this algorithm but may not communicate those updates in the future. This may be the first refresh that Google has done, it is the first refresh Google communicated about.
Read more: It's A Wrap: December 2021 Google Product Reviews Update Done Rolling Out
John Mueller Of Google Providing Webmaster Support on Christmas Again
Google's John Mueller again, actually since 2007, year-after-year, has jumped into the Google support forums and on social media to answer webmaster questions on Google Search. It is a tradition for him, now 14 years and going. He carves out time to help those on Christmas even and day with their Google search and SEO issues.
This year, on Christmas eve he even did a Google SEO office-hours video hangout to answer questions.
So many were appreciative that John did this on the eve of Christmas.
Here are the previous years of John offering support on Christmas. He did it last year in 2020, 2019 and in 2018, 2017, 2016, 2015, 2014, 2013, 2012, 2011, 2010, 2009, 2008, and 2007. And this year again, he is out there on social media and in the Google support forums helping webmasters.
Here are just some of his responses to webmasters he posted on Christmas eve and day, above and beyond.
Read more: John Mueller Of Google Providing Webmaster Support on Christmas Again
Google Keeps Track Of Algorithm Changes But It's Hard To Use Even Internally
Alan Bleiweiss, a smart and fun SEO, asked John Mueller of Google if Google has a "Google Book of Secrets" where it stores all the algorithmic changes it makes in a single location. The short answer is, yes, Google does store all the changes it makes but the long answer from John is that it isn't always useful.
The question came up at the 38:26 mark where Alan asked "does Google have someone tasked with the job of recording each update in a logbook, and noting which aspects of search are impacted? If so, is it called "Google's Book of Secrets"?"
John Mueller said that yes, Google does document all of the changes it makes but he added that it is hard, even for internal Google purposes, to use that to figure out why a change happened to a specific URL. John said, "it is really hard sometimes to track back, even on our side, which of the changes had an effect here and what caused this difference in rankings."
Mueller added that even if Google did publish this, which they kind of did in the past, it wouldn't be helpful. John said, "so even if we gave you this kind of logbook of Google Search change, I think it is really hard to turn that into something useful."
Read more: Google Keeps Track Of Algorithm Changes But It's Hard To Use Even Internally
Read more:
PPC 2021 in review: Privacy and automation force advertisers to adapt
Non-stop updates: SEOs share the impact on their day-to-day, work-life balance, and career outlook
Bing launches travel-oriented results pages and a trip-planning hub