YouTube lifts some restrictions for mastheads ads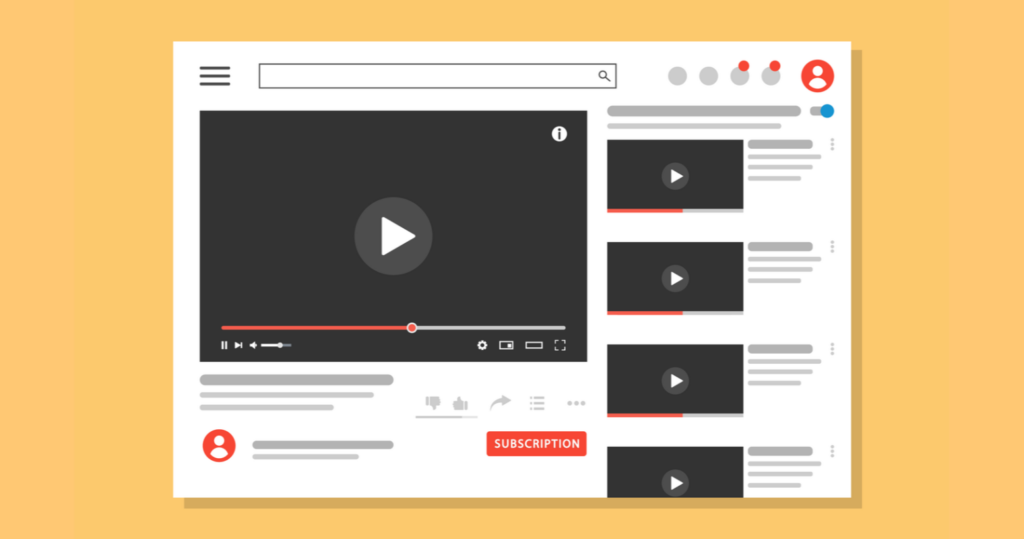 Google has just announced that they are pulling back restrictions on some previously prohibited categories from showing on the YouTube masthead.
Effective today. Google will now allow booking for masthead ads for the following categories:
Sports betting (US only)
Alcohol (where legal)
Prescription drugs (US, CA, NZ)
What Google says. A spokesperson from Google stated "We're constantly reviewing our ad requirements to improve our products and services. Given the evolving regulatory landscape for sports betting and following the successful implementation of our new "per market" YouTube masthead format, we believe that this decision balances the needs of advertisers and consumers."
Categories for election and political ads, as well as (non-sports) gambling remain restricted.
Additional YouTube masthead changes. In 2020 we reported on Google's announcement that they would discontinue full-day masthead reservations and replace them with more targeted options. The new CPM option allowed mastheads to be more accessible to a broader market of advertisers.
View the changelog. You can view the changelog and new policies here.
Source: YouTube lifts some restrictions for mastheads ads
Twitter removes nofollow attribute from links in tweets
In its source code, Twitter has removed the nofollow link attribute from Twitter posts. It is unclear if Twitter removed this attribute on purpose or not and if even search engines, like Google, would value links from Twitter or not.
Timing. According to Chris Silver Smith, Twitter removed the nofollow link attribute sometime in the past couple of weeks. He said on Twitter "Twitter is apparently no longer using rel="nofollow". This includes links you find on "profiles, tweets, and other pages on Twitter may now contain followed links," he said.
Back in 2008, former search quality lead and spam fighter, Matt Cutts, posted that Twitter added the nofollow link attribute to bio sections on Twitter. Within a year later, Twitter added the attribute to all tweets and other sections of their site.
Will these links count? It is hard to know if Google or Bing or other search engines will start to now follow and count links found on Twitter.com and within tweets. We know Google can sometimes treat links that do not have a nofollow attribute as if it does have a nofollow attribute. I would assume Google would by default do that with most social networks, including Twitter because user-generated content and links are hard to trust in general.
Will it last. Also, I suspect Twitter will soon add the nofollow link attribute back to external links as soon as they hear about this publicly. So this may be short-lived. We have reached out to Twitter for a statement.
Source: Twitter removes nofollow attribute from links in tweets
LinkedIn announces boosting for Event posts
LinkedIn has just announced that they're expanding the Boost button to the LinkedIn Events page. This means that advertisers will be able to promote events and drive registrations.
Last year LinkedIn gave advertisers a new feature to Boost organic posts from their page. This allowed them to promote an organic post to more of their followers, or specific professional audiences of their choice.
How it works. To Boost an event, simply navigate to the Boost button on your Events page. Select the target audience you want to see the ad. Set the schedule, and budget, and enter the payment info. This will create an event ad that will appear in the feed of professionals you've selected as your target audience.
What LinkedIn says. "Over the last few years, we have seen virtual events bringing communities together. Companies across industries have used LinkedIn Events to promote their content and continue building on their community of professionals."
Source: LinkedIn announces boosting for Event posts
Why entity search is your competitive advantage
Entity search has become a competitive advantage for businesses and brands.
With Google opening its topics API and releasing the most comprehensive deep learning algorithms, such as PaLM, LaMDA2, and MUM, it's critical to understand the semantic web and how to create and operationalize entity SEO.
This article will start our exploration of the what, why and how of leveraging entity search. (There is much more to come in my future Search Engine Land articles.)
What is entity search and why is it critical?
Before diving deeper into entity SEO or semantic SEO, let's start with what problems search engines are trying to solve and how entities help solve these problems.
Simply put, search engines are trying to provide the best and most comprehensive answers to every search query across all devices.
However, the way we search has evolved.
A few years back, searching meant typing keywords into a search engine. Today, 40-50% of searches are conversational from various devices, such as smartphones, Google Home, Alexa, etc.
A major challenge for search engines is understanding the context and intent behind the user query. Search algorithms that previously matched content with keywords are inadequate to process and understand queries that are often sentences and paragraphs and match them with the most relevant result.
A search engine can only cater to this changing search behavior by understanding relationships between words without ambiguity.
What are entities and entity search?
An entity could be a person's name, place, object, event, concept or numerical expression that a search engine can understand without ambiguity, regardless of language.
For example, let's look at a query like, "what is the cheapest price for a hotel in the San Francisco Bay Area?"
How many ways can that question be asked? How would it appear in different languages? How can search engines understand that all those permutations and combinations of queries mean the same thing?
Traditional SEO versus semantic SEO – the difference
In traditional SEO, pages are ranked based on information retrieval scores using relevance, authority, and backlinks from other popular sites.
Semantic SEO focuses more on providing the most comprehensive information for user queries using entities, facts associated with those entities, associated attributes, and questions related to that fact.
With entity SEO, the focus is on making it easy for searchers to get the answers they want and the brands that provide the most comprehensive topical information satisfying searcher query intent.
Search algorithms favor semantic search
SEOs in the past focused on link building and utilizing keywords to help search engines find the information. Search algorithms have surpassed keywords and determine the context and intent behind queries by understanding relationships between entities.
Optimizing keywords will help to some extent. Still, the most sustainable way to succeed is to optimize entities in your content and adopt an entity-first or semantic approach to SEO.
Position zero
Marketers sometimes worry that providing rich results, like in the Quick Answer/Featured Snippet listing, People Also Ask or a How-to, gives the user the information in the SERP without them clicking on the listing and driving visitors to the website.
While this is true, the benefits of appearing high up in the SERP outweigh the perceived detriment of users who do not click.
This is especially true when the listing would otherwise have been below the fold lower down on the search results page.

Which entities should you focus on?
The easy answer is any entity that relates to the content of your business, with two categories being the most important.
The first is any entity that can help reduce ambiguity, such as business type, location, product details, and contact elements. To identify the right entities related to your business, you should review the schema.org classification for your business.
The second category is those elements where Google provides insights and demonstrates the structure of the business in the Search Console under Enhancements and Search Appearance.
Your website should have all these entities where relevant to ensure the topic/structure of the website is well understood.
Source: Why entity search is your competitive advantage
Google announced new core update for the year 2022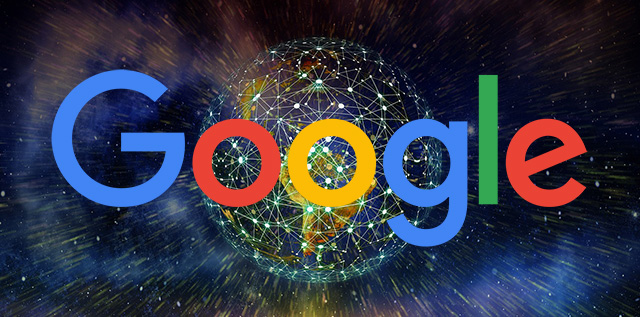 Google confirmed the completion of the update on the core algorithm. The update initially began on 25 May. However, the changes got noticed before the update. The advice for overcoming core update from Google is the same. Google says to improve the content to survive better.
John Mueller, Google's Search Advocate, stated, "With the core updates, we don't focus so much on just individual issues, but rather the relevance of the website overall. And that can include things like the usability and the ads on a page, but it's essentially the website overall."
One should take a comprehensive approach to improve the website. This starts with the content. Also, one should not get trapped in technical fixes while recovering from a core update.
This is an exhaustive task. But one can use AI generators to help with the content at hand. However, the core updates of Google affect almost all search results to a degree. However, the impact can get more easily noticeable in some specific areas. There are also symptoms that websites with AI-generated content got hit hard.
Source: Google announced new core update for the year 2022
Athens to Host WordCamp Europe 2023
WordCamp Europe 2022 concluded last weekend in Porto, Portugal. The event sold 2,746 tickets and had 2,304 people attend. It kicked off with a record-setting Contributor Day that coordinated the efforts of 800 participants giving back to WordPress and its related projects.
WCEU featured 70 speakers across 26 sessions and 18 workshops, made possible by the efforts of 65 sponsors, 91 organizers, and 164 volunteers.
Attendees and organizers were thrilled to be back together in person after two years of not hosting the event due to the COVID-19 pandemic. Remkus de Vries, one of the founders of WCEU, joined our recent WP Jukebox podcast and commented on the importance of being back in person with fellow WordPress enthusiasts. He characterized WordCamps as the "glue" that keeps the community together.
Source: Athens to Host WordCamp Europe 2023
More news:
Google Expands Verification Requirement For Finance Ads
Google May 2022 core update is finished rolling out