Holiday shopping SEO: Last-minute tips and techniques for e-commerce sites
Take advantage of free product listings
Google opened up its Shopping search results to unpaid, organic listings in April 2020, and Bing followed suit in August. Getting your products into these results can mean free exposure to the millions of people that use Google and Bing Shopping to look for holiday gifts.
To be eligible to show up in Shopping results, you'll need to upload product feeds into Google and Microsoft Merchant Center, respectively. If you operate a physical store, there is a separate program in Google Merchant Center (GMC) called "Local surfaces across Google," which can be used to show product availability in Google search, Google Images, Google Shopping, Google Maps, and Google Lens.
Read more: Holiday shopping SEO: Last-minute tips and techniques for e-commerce sites
Sarah Bird, CEO of Moz, leaving Moz after 14 years
Sarah Bird, the CEO of Moz, said that it is "time for me to move on and make space for new voices, new leaders," on the company blog. After 14 years with the company, almost 8 of those years as the CEO of Moz, and the previous years as Moz's President and COO, she is leaving the company.
Sarah Bird took over as the CEO in January 2014, after Rand Fishkin, the co-founder, stepped down from that role. Rand Fishkin explained that Sarah Bird was the President and COO of the company and was taking over as the CEO then. She has been with the company for 6 years and has been acting in many ways as the company's CEO, prior to her taking on that role. In 2017, Rand Fishkin left the day-to-day operations of the company.
Read more: Sarah Bird, CEO of Moz, leaving Moz after 14 years
Google Ads' new conversion goals group conversion actions for account- and campaign-level bidding optimization
Google Ads is introducing conversion goals, which group conversion actions into categories based on conversion type and can be used to optimize bidding at the account or campaign level, the company announced Monday. Alongside conversion goals, the company also announced a troubleshooting tool called Tag Assistant and explanations for Search campaigns.
Conversion goals. There are three types of conversion goals:
Standard goals — Conversion actions added by the advertiser, which are then automatically grouped into conversion goals based on their conversion category type (e.g., "Purchases," "Contacts" or "Submit lead forms").
Account-default goals — The standard conversion goals (above) that you have designated as your account default. When you create a new campaign, all account-default goals in your account are selected for optimization by default.
Custom goals — Goals that advertisers can create and add any combination of primary (used for bidding) and secondary conversion (not used for bidding) actions.
Tag assistant. Your conversion actions play an important role in facilitating the aforementioned conversion goals. To that end, Google is also introducing Tag Assistant, a tool that can help you diagnose issues with your conversion actions, such as unverified conversion actions, inactive tags or no recent conversions.
Explanations for Search campaigns. Google has also added explanations for Search campaigns. "With explanations, you can view the reason for any change in conversion value in a single click," the company said.
Read more: Google Ads' new conversion goals group conversion actions for account- and campaign-level bidding optimization
Google on Penguin algorithm; aims to ignore spammy links but can lead to distrusting your site
When Google released the real-time Penguin algorithm update, which some SEOs code-named 4.0, back in 2016, Google told us this version devalues or ignores most spammy links. For the most part, Google's Penguin algorithm no longer penalized for bad links because it would aim to neutralize the spammy links and just not count them, as opposed to penalizing for them.
John Mueller, a Search Advocate at Google, said on Friday in a video question and answer session that Penguin does try to ignore the spammy links. However, in the cases where Google cannot because there is a "very strong pattern" of spammy links pointing to the site, Penguin may penalize and distrust the site as a whole and not act in the granular way it was designed for.
John Mueller said this at the 37:06 mark in this video he posted on Friday on the Google Search Central YouTube channel.
What was said. The question John was asked was "Is the Penguin penalty still relevant at all or less relevant spammy toxic backlinks are more or less ignored by the ranking algorithms these days."
Read more: Google on Penguin algorithm; aims to ignore spammy links but can lead to distrusting your site
Performance Max campaigns launch to all advertisers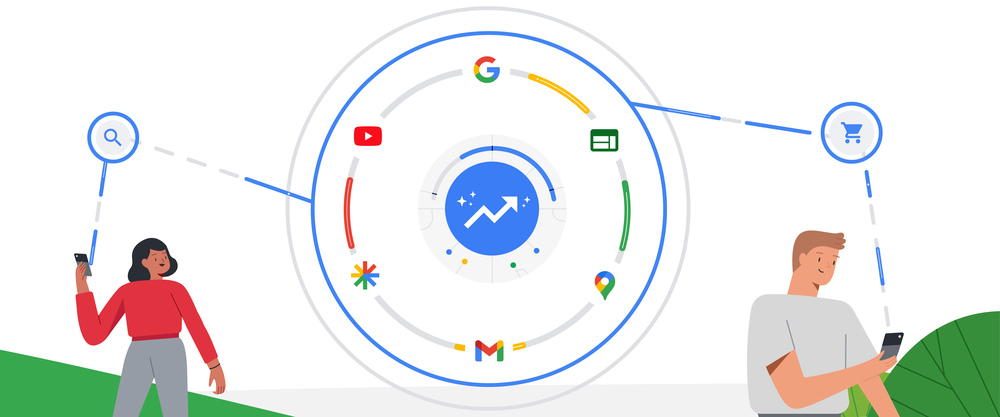 In an unpredictable year, change has been a reliable constant. And we've seen this clearly in online consumer behavior. For example, Google Image searches for "yard landscaping ideas" have grown globally by over 80% YoY as people look for more ways to spruce up their homes. Meanwhile, searches for "best all-inclusive resorts" have grown globally by over 200% YoY2 as people get inspired to travel again.
Thankfully, advertisers don't have to predict the future to be ready for it. If change is the challenge, automation is the solution businesses and agencies are using to stay ahead of ongoing shifts in consumer demand. Last year, we introduced Performance Max campaigns as a new way to buy Google ads across YouTube, Display, Search, Discover, Gmail, and Maps from a single campaign. They complement your keyword-based Search campaigns to help you grow performance across Google's full range of advertising channels and inventory.
After strong beta results, Performance Max campaigns will roll out to all advertisers around the world starting today. They will also become the next generation of Smart Shopping and Local campaigns, which will both upgrade to Performance Max next year.
Consumers are moving seamlessly between online experiences to find buying inspiration. 70% of U.S. shoppers report buying from a brand after seeing it on YouTube,4 and 91% of Google feed users say they took some kind of shopping or product-related action immediately after discovering new products, services, or brands on their feed.5
Performance Max allows you to promote your business across all Google Ads inventory. As a result, you can show up for more customers and drive more conversions based on your goals. In fact, advertisers that use Performance Max campaigns in their account see an average increase of 13% in total incremental conversions at a similar cost per action.
Read more: Performance Max campaigns launch to all advertisers
Facebook is now Meta: Tech giant announces rebrand
Google search quality guidelines update expand YMYL category, defines lowest quality content and more
App advertisers can now use App campaigns for engagement without implementing deep links